Your browser is too old
We can't provide a great video experience on old browser
Update now
Tech House Masterclass DAW Files & Samples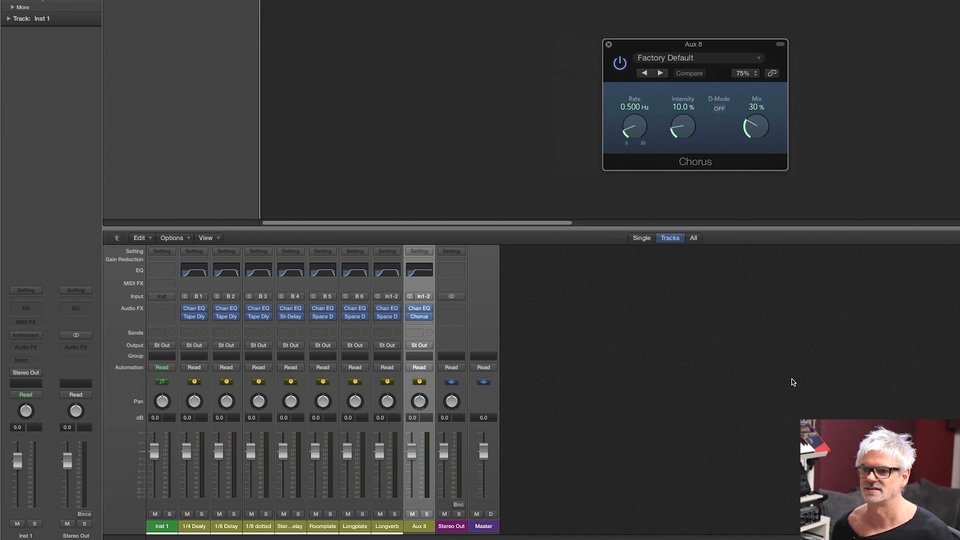 30:11
Creating a Tech House Template
Dean starts off by teaching the power of templates and how you can set them up to improve efficiency when starting a track.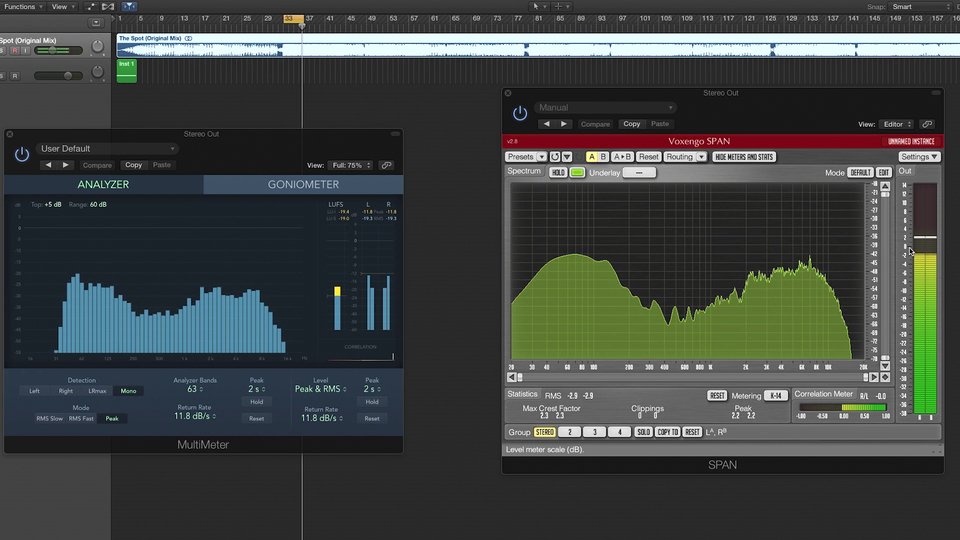 09:22
Working With the K Scale
In this chapter, learn the importance of metering and how to use the K-Scale as a reference you can use to reference your dynamic range.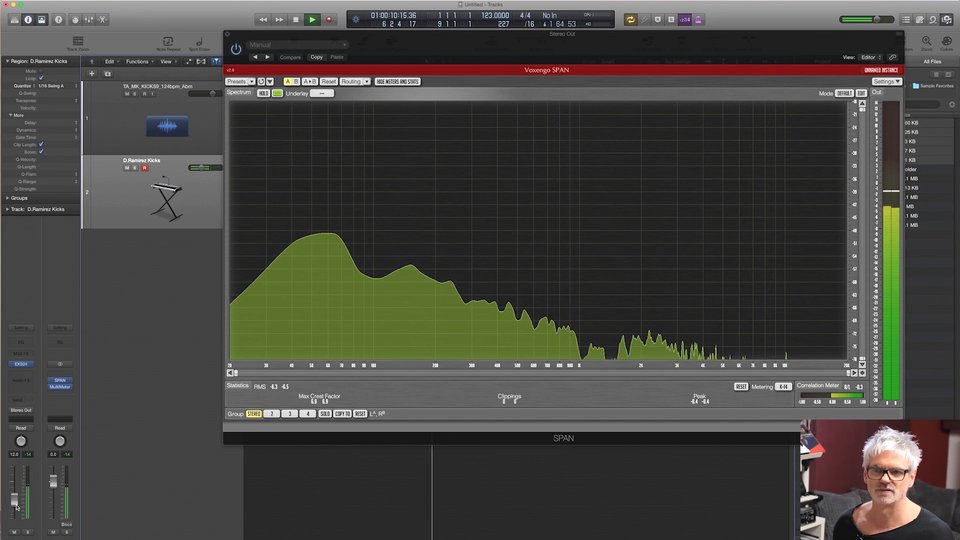 37:13
Layering a Unique Kick
After the solid drum foundation is made, Dean continues to build the groove by adding hi hats and claps to add spice and character of the beat.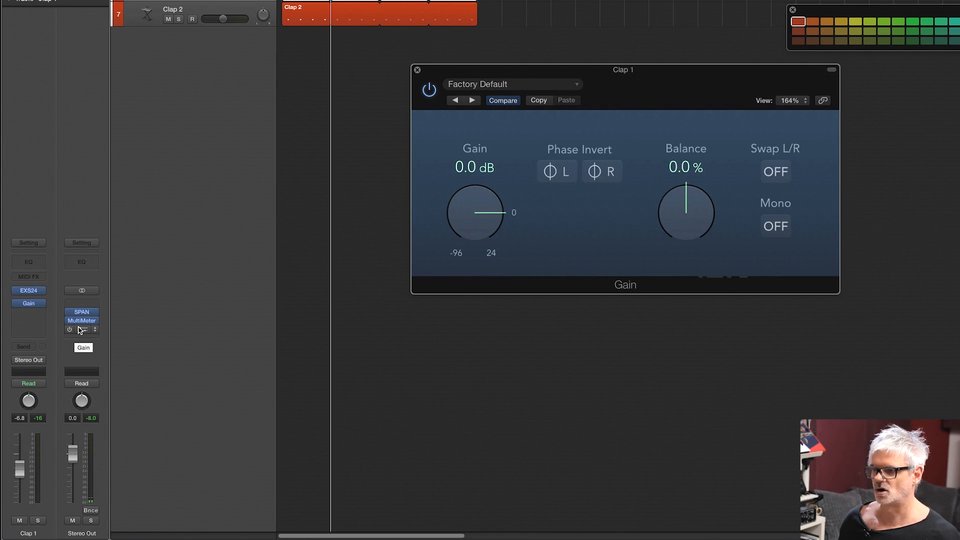 22:41
Hats & Claps
After the solid drum foundation is made, Dean continues to build the groove by adding hi hats and claps to add spice and character of the beat.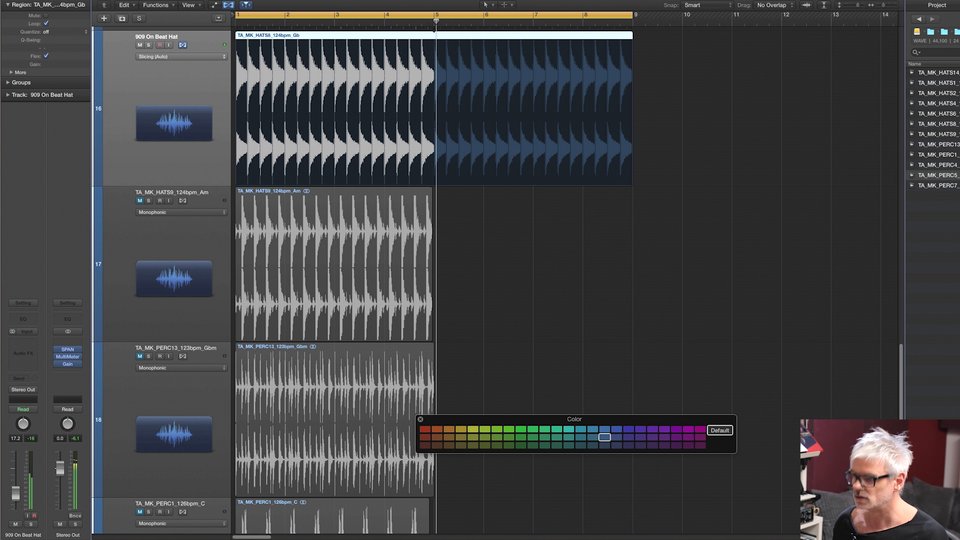 14:27
Groove Elements Part 1
Start to put some signature flare on your groove with some loops and other elements and learn how Dean chops and edits those to add a unique style.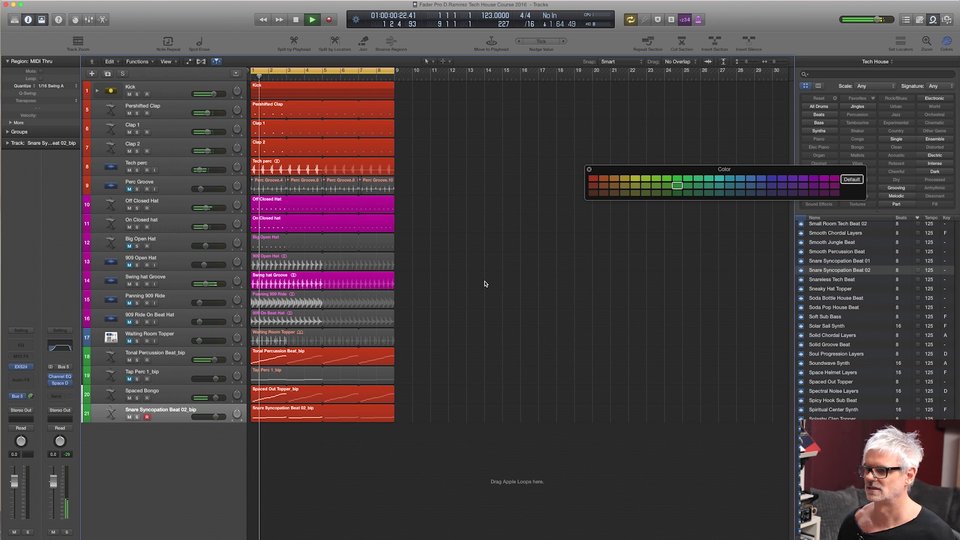 33:58
Groove Elements Part 2
Dean shows you several techniques and tricks to cut up loops even further and process them, re-edit them using audio and midi regions to add flare.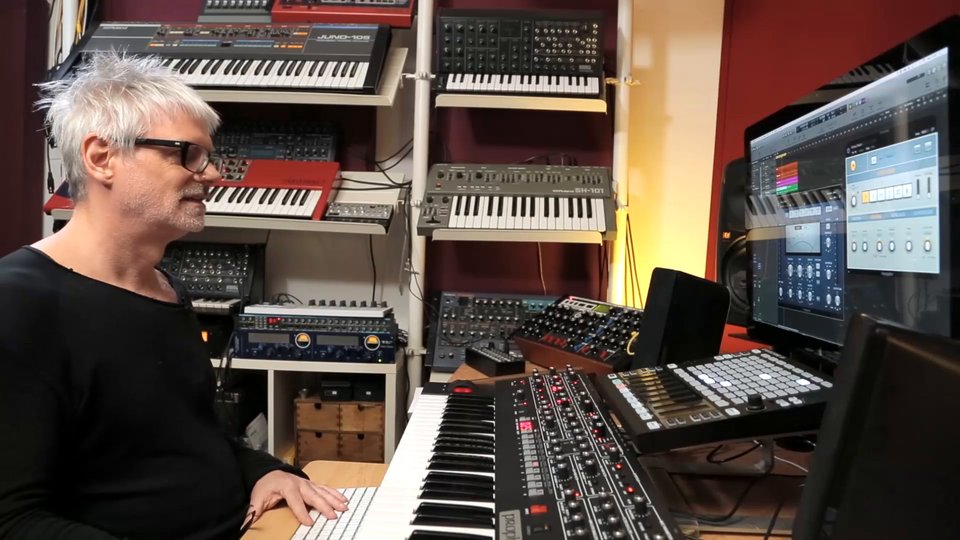 39:20
Composing the Bassline
Now that the percussive groove is built, Learn how Dean approaches creating basslines that compliment the groove and fit in the tech-house genre.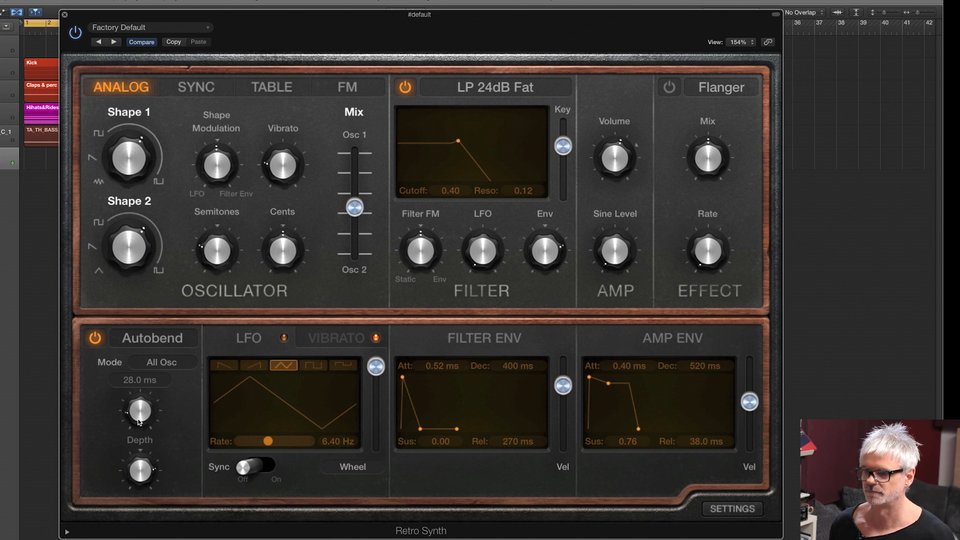 11:34
Melodic Elements Part I
In tech-house the stabs and musical parts you choose are critical to do correctly, Dean shows you how he adds melody over top the groove.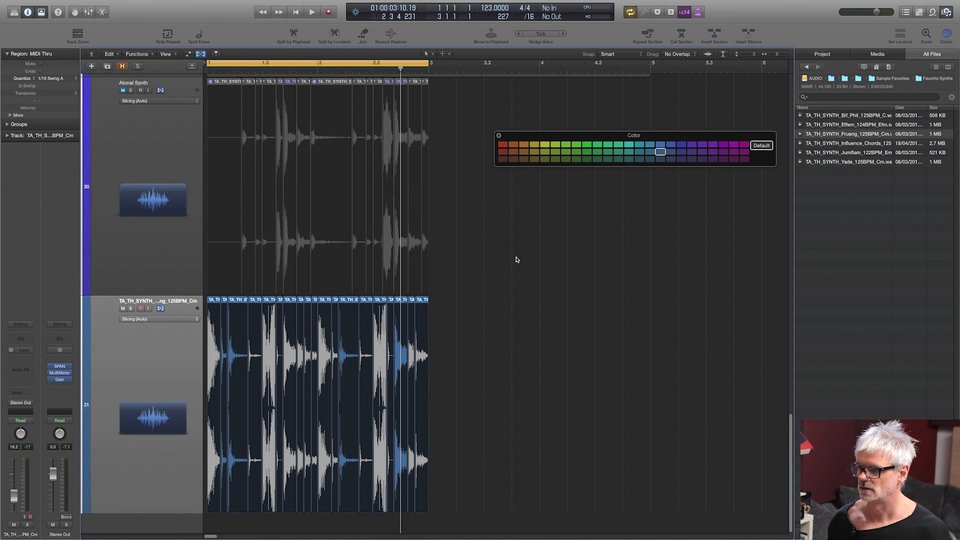 30:35
Melodic Elements Part 2
Continuing to work with melodic parts, in this chapter learn how Dean approaches signal processing and sound shaping for some of the synth accents.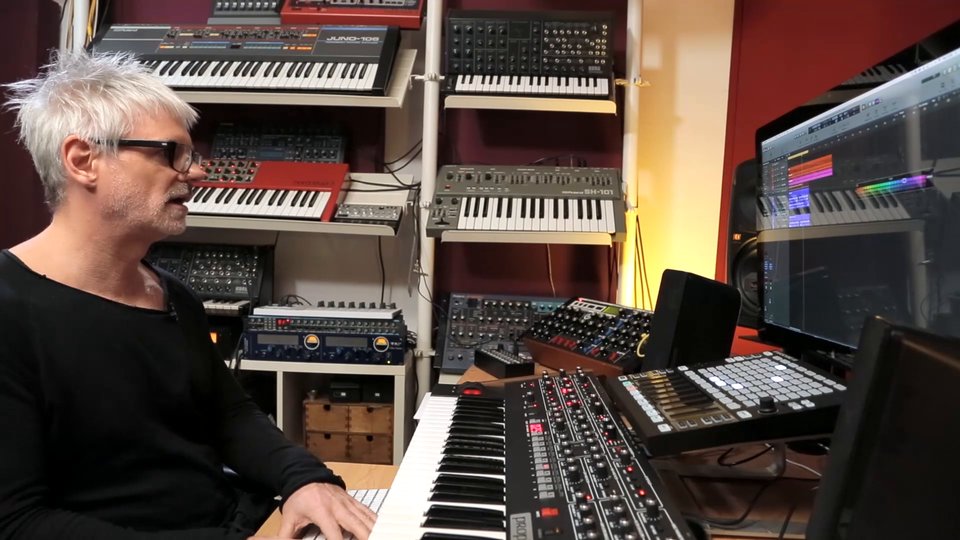 08:55
Atmospherics
Atmospheric sounds give your tracks more depth and character. Watch Dean build these types of parts to give the track an edginess to it.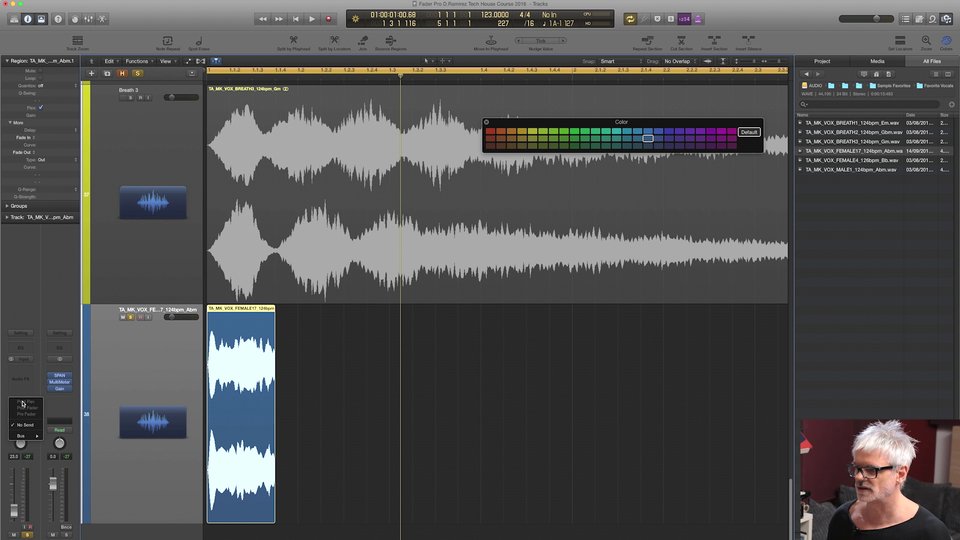 10:24
Vocals Part 1
Adding vocal hook is something Dean incorporates in his tracks for an element of personality and signature to his style, learn his tricks.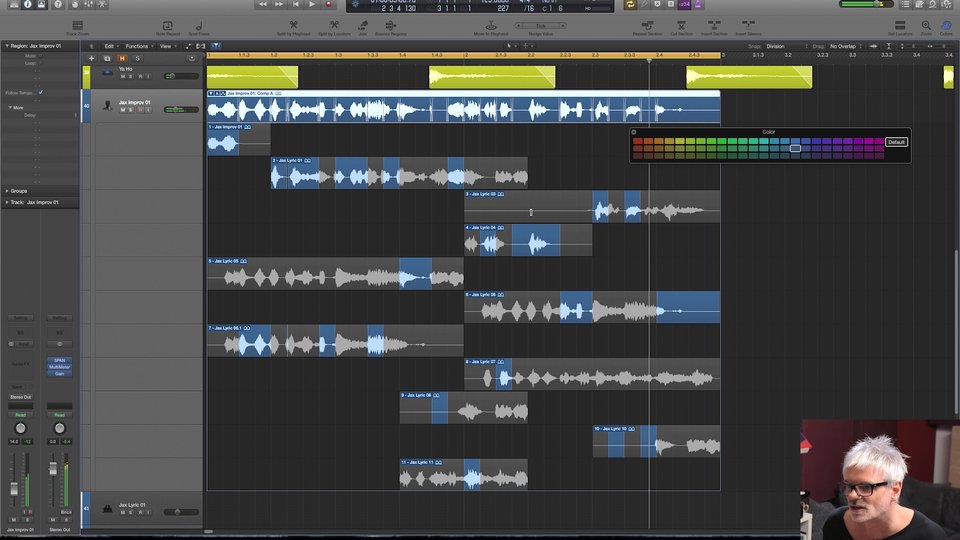 16:38
Take Folder Vocals
Learn about take folders and watch a very creative and unique trick to edit together one of a kind vocal loops to make your tracks stand out.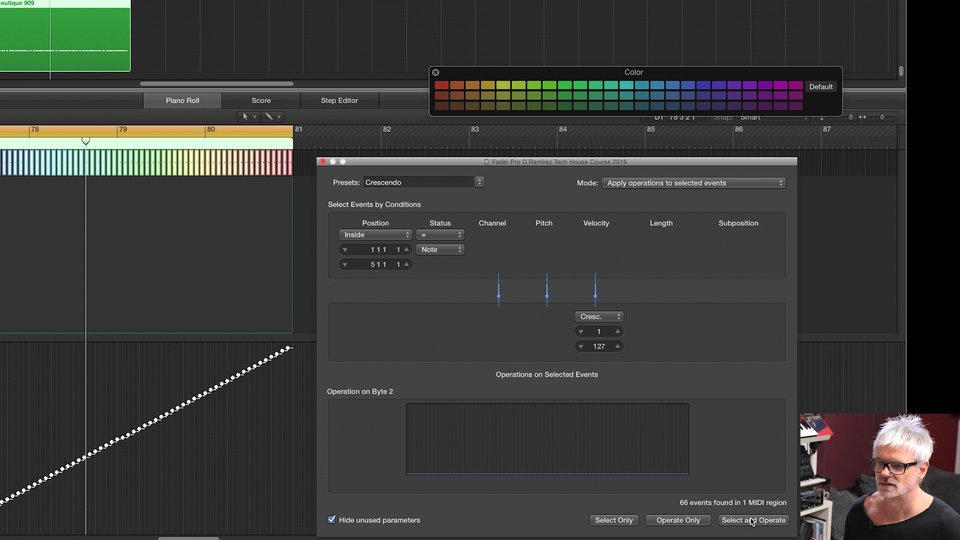 41:59
Arrangement Part 1
Now that the main elements are in, it's time to start arranging things into a complete song. Break through creative blocks by referencing other tracks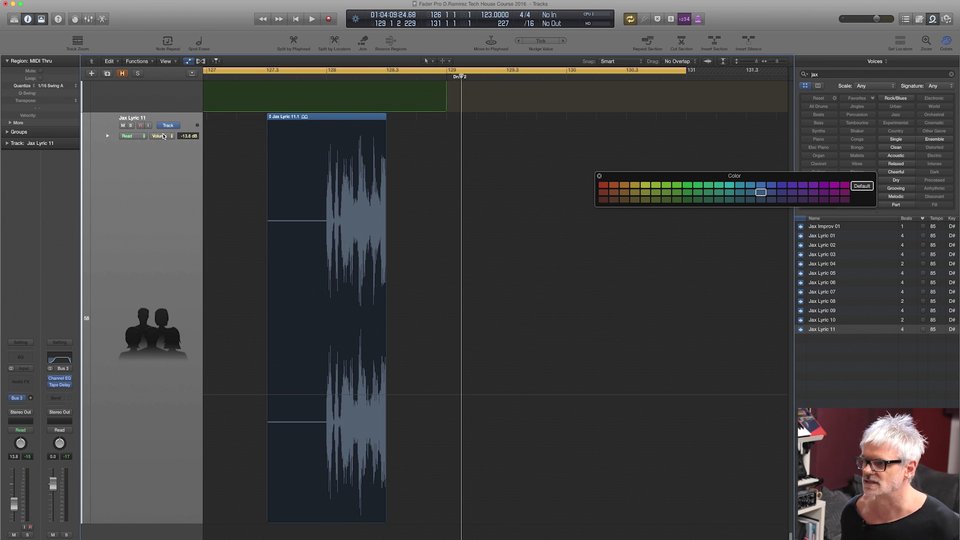 27:24
Arrangement Part 2
Continuing with the arrangement, learn how to shape and create the main breakdown, one of the most important parts of a tech house track.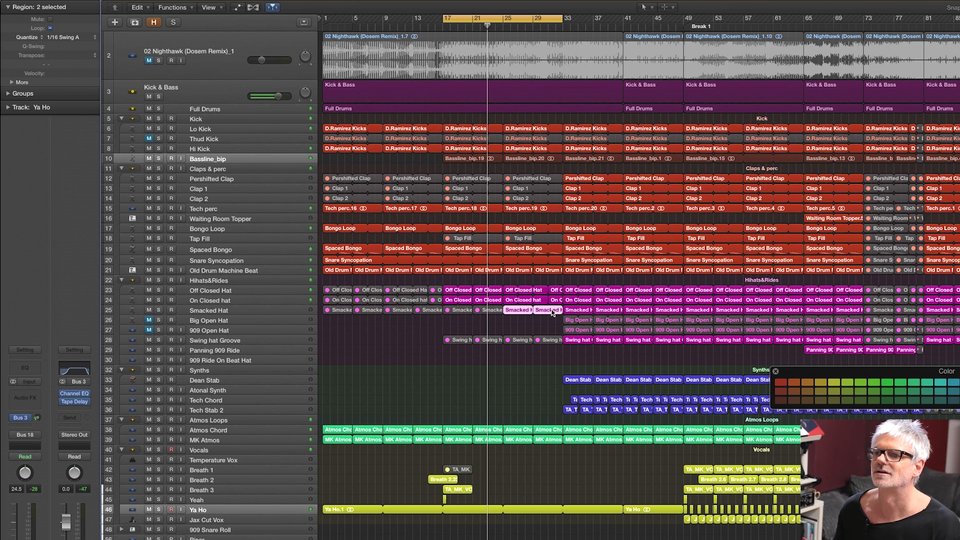 19:39
Arrangement Part 3
Dean fills in the other sections and teaches the attention to detail it takes to complete a song with all the necessary sections.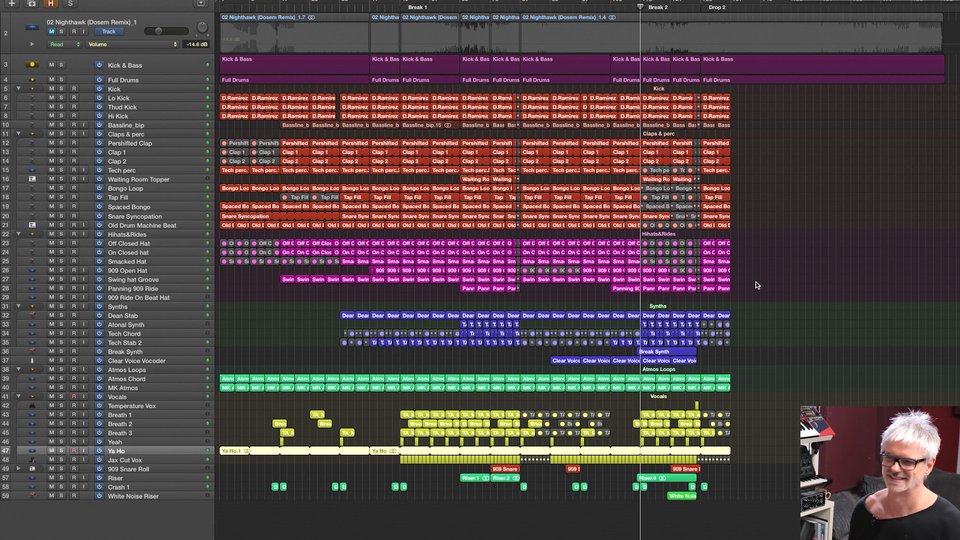 20:53
Arrangement Part 4
Learn a special sidechain trick using a vocoder that will allow you to add new elements and fill space in the overall mix and vibe of the track.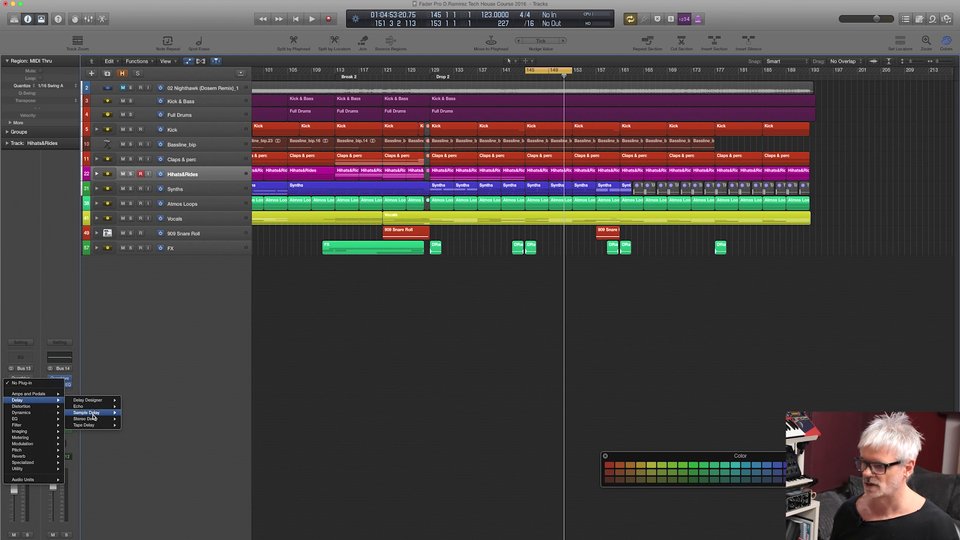 33:55
The Mixdown Process
Now that the arrangement is sketched out, it's time to start mixing. Dean shows his workflow and creates stacks and busses for final processing.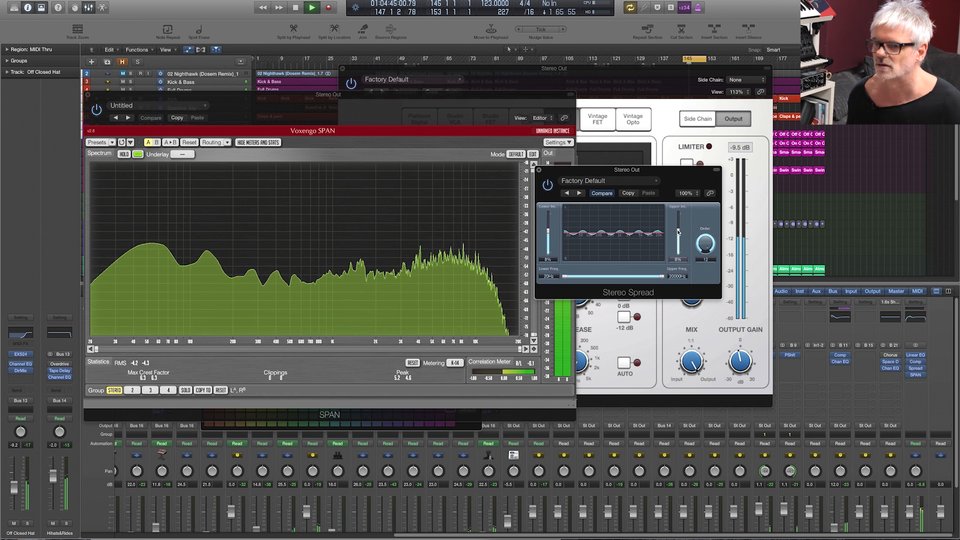 17:30
Creating a DJ Master
Learn the important role you can take for finishing your tracks making the ready for the DJs and clubs.
About the course
OVERVIEW
D. Ramirez is a name that has been synonymous with cutting edge, forward thinking sound since the release of 'that' genre defining remix of Bodyrox's "Yeah Yeah" in 2006. But it's the rich tapestry of production that followed that continues to entice tidal waves across the dance music industry. Groundbreaking releases on Toolroom, such as 2009's underground anthem "Downpipe" with Underworld & Mark Knight, and the ground-breaking Cevin Fisher collaboration 'Restless' in 2012, was a catalyst for the explosion of the recent 'G-House' scene. He has achieved five Top 20 hits, and appeared on BBC Television's music program, Top of the Pops, his highest standing in the mainstream music scene was his remix of Bodyrox's "Yeah Yeah", which earned him an Ivor Novello Award nomination.
In 2015, Dean went back in the studio with Mark Knight and, for the first time ever, showed us how one of the biggest Toolroom anthems to date; "Downpipe" was made. The reaction was great and the demand quickly came in for a comprehensive course on making that signature tech-house sound that he made famous.
In this course, Dean will demonstrate exactly how he uses the power of Logic Pro and all it's features to create tracks from scratch to a finished final master! His "Tech House Masterclass" is one of the most in-depth and technically challenging courses to date. Dean demonstrates everything with an "native" option that allows you to use LogicPro to its fullest extent. In addition, he gives you all the project files and sounds so you can follow-along every step of the way and achieve the exact finished master.
ABOUT THIS COURSE
7 Hours Course Content
Platform: Logic Pro X
Includes Project DAW Files
Lifetime Access
Money Back Guarantee