Your browser is too old
We can't provide a great video experience on old browser
Update now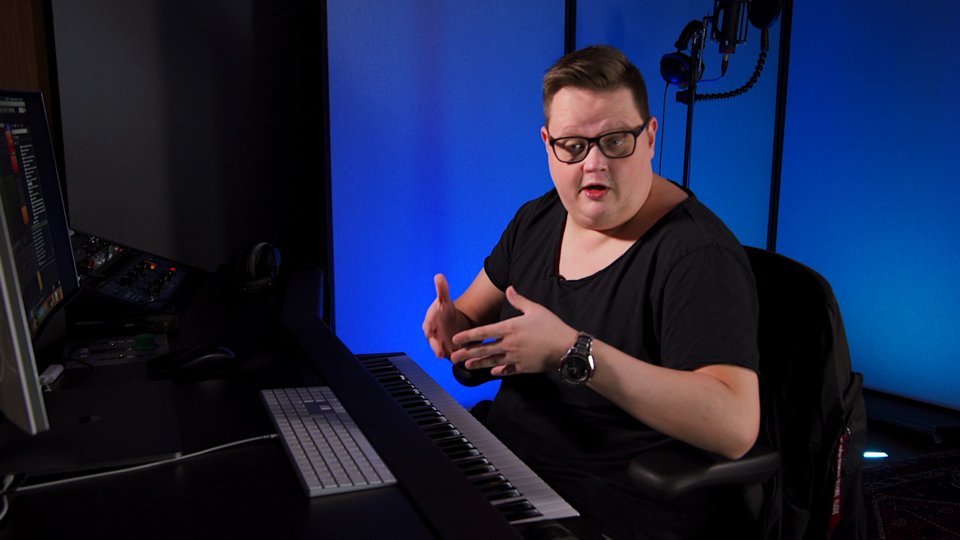 11:34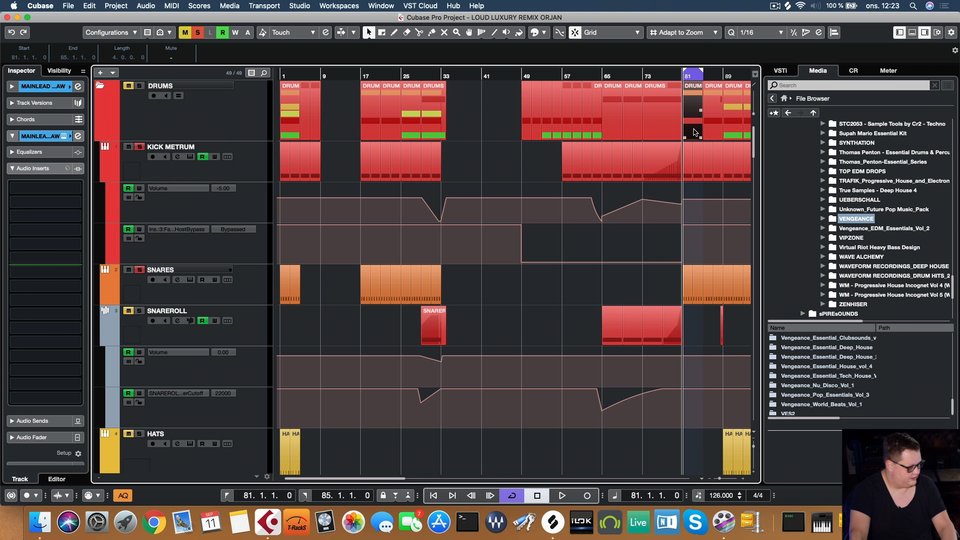 11:51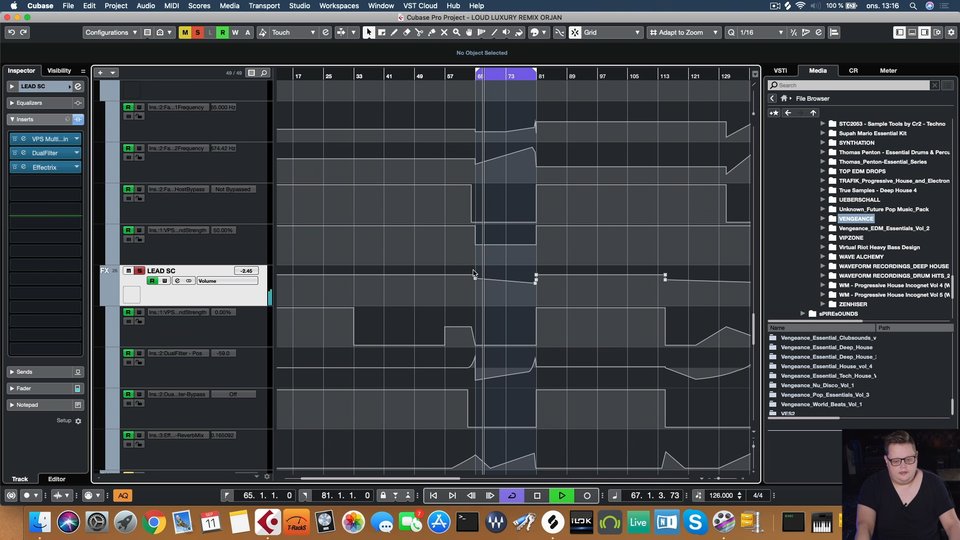 11:10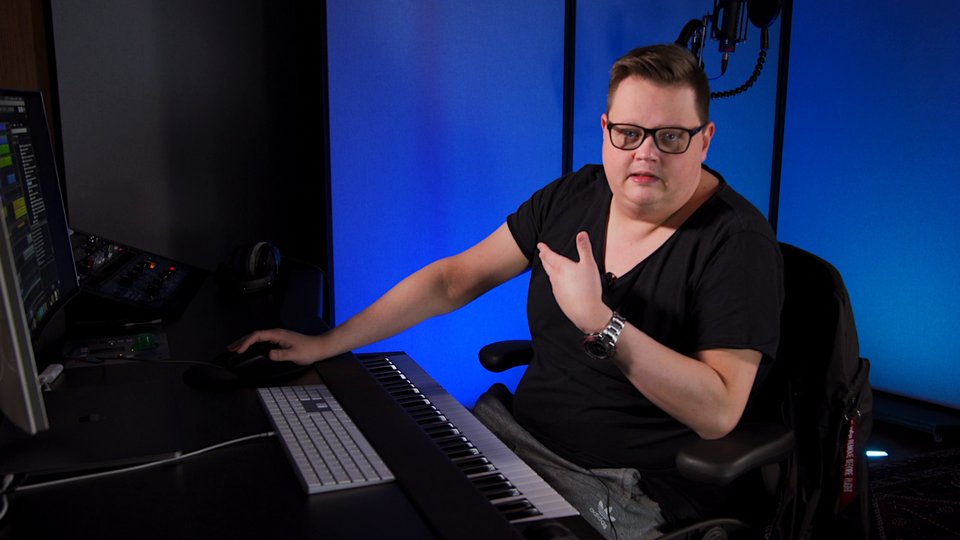 07:59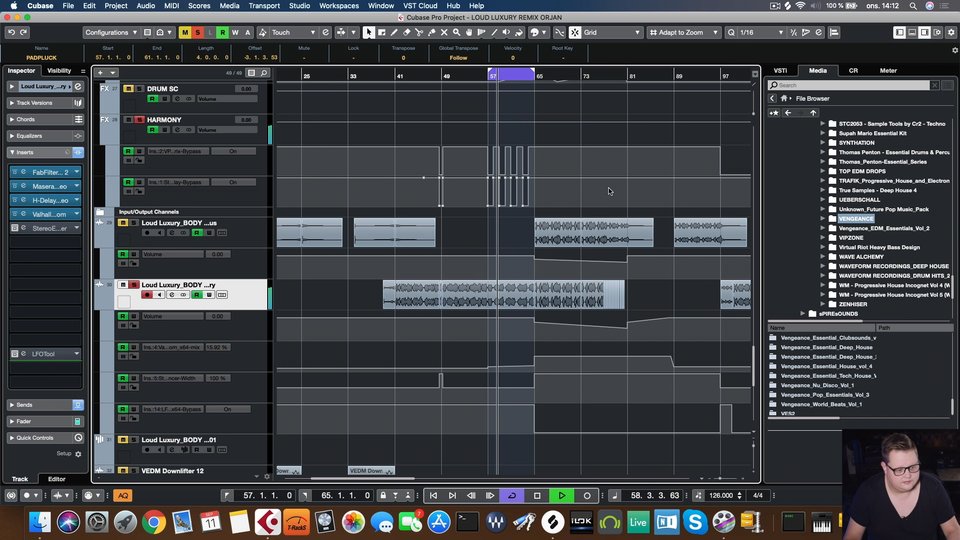 06:58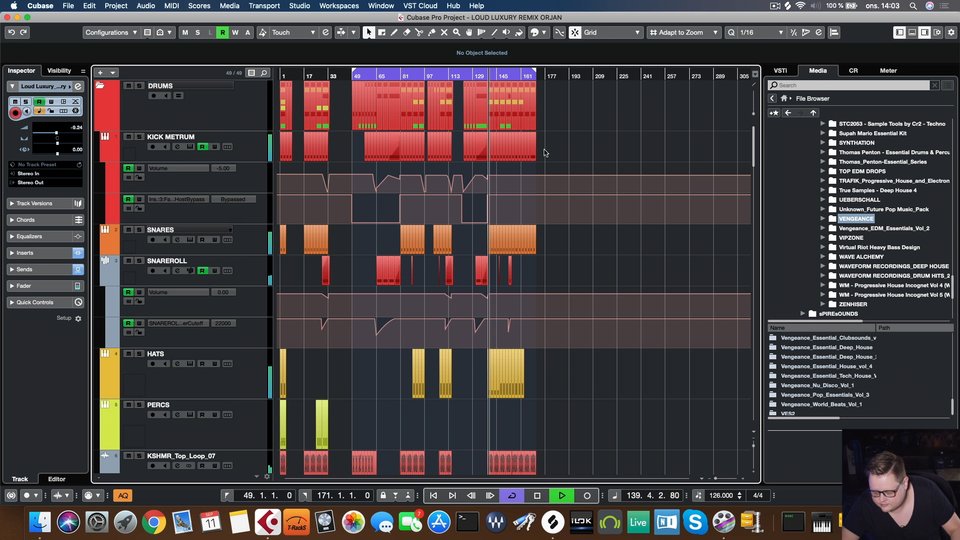 04:28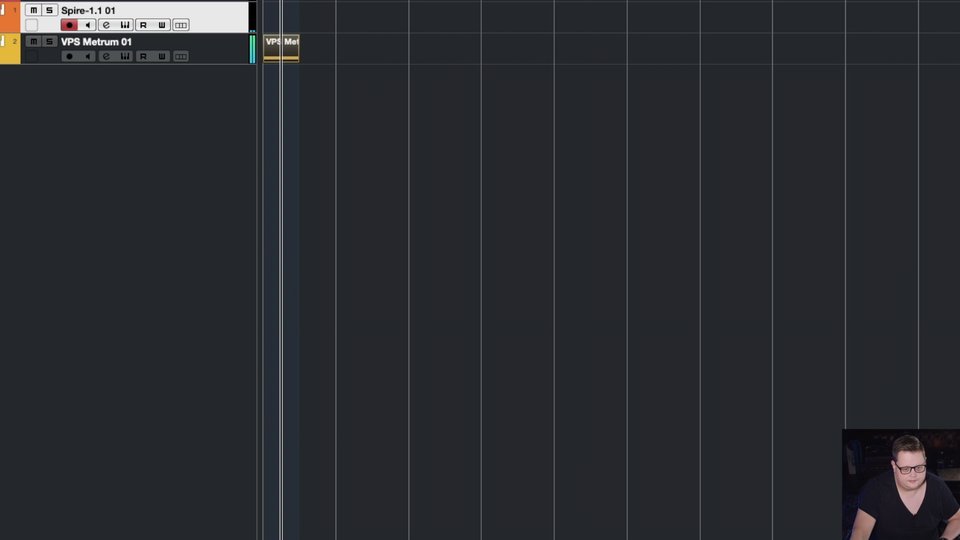 12:45
Creating the Kick and Bassline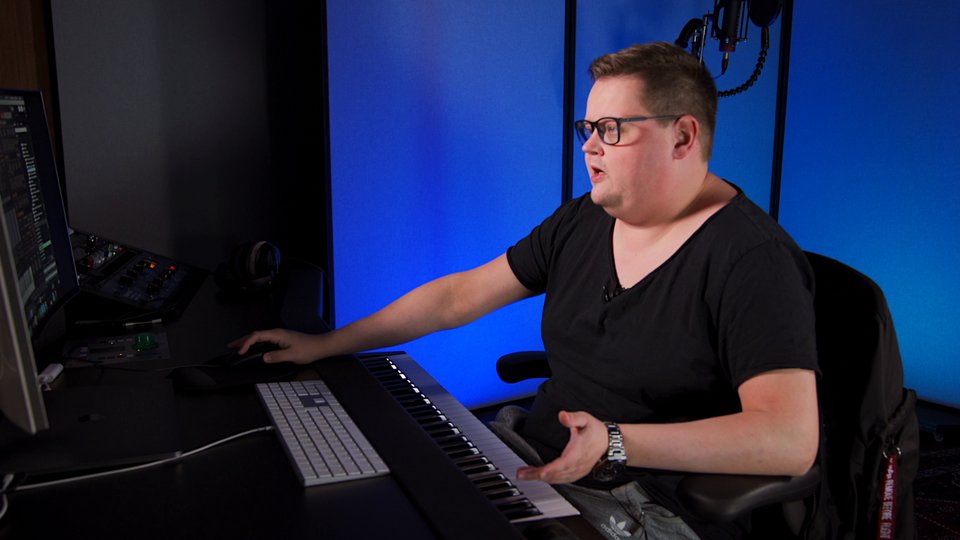 16:54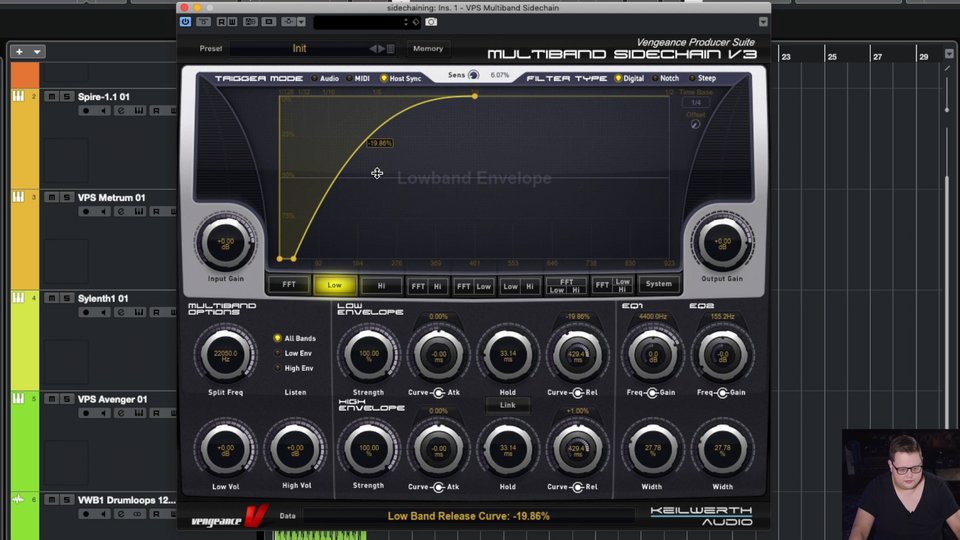 03:14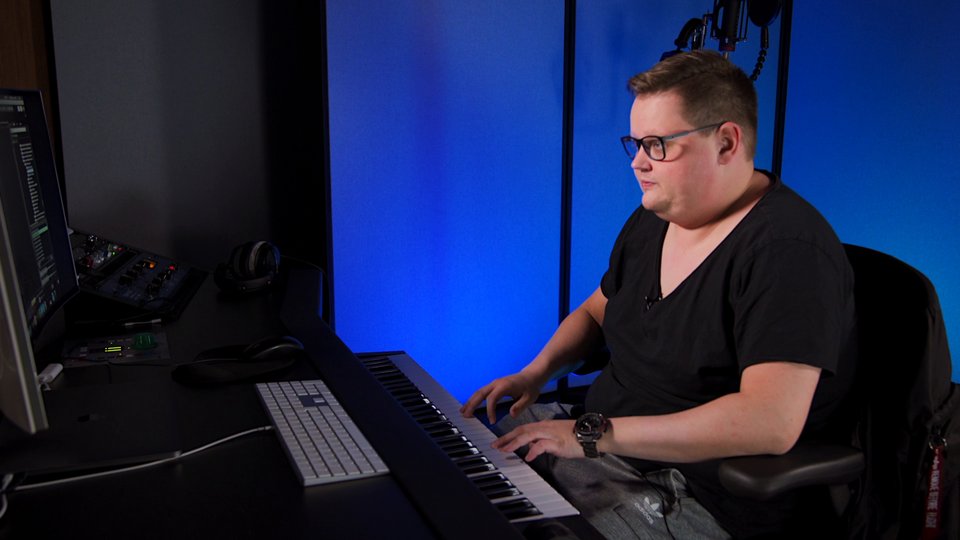 10:49
Creating the classic "Orjan" Bass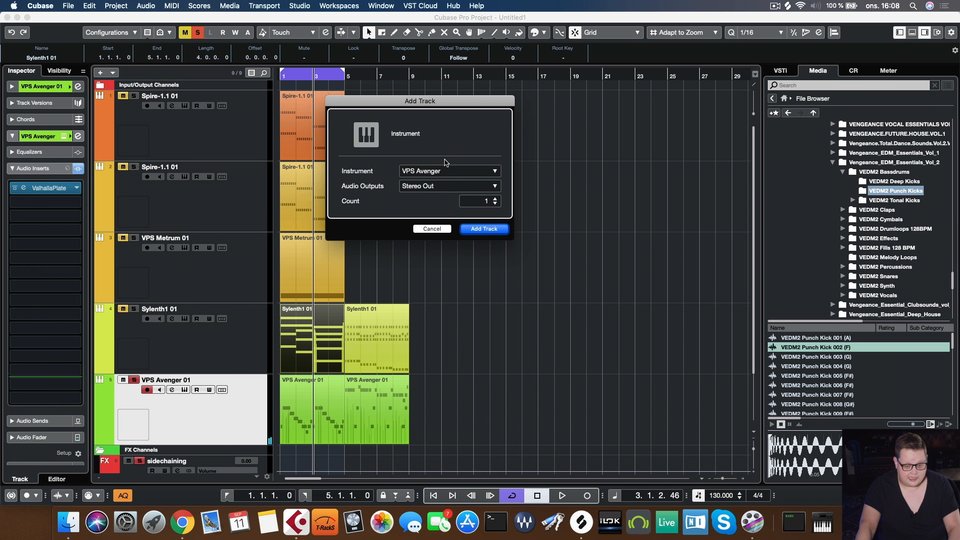 11:04
Creating the Plucks and Arps
About the course
Please meet Ørjan Nilsen, a Norwegian dance music icon who rose to fame over a decade ago before smashing into the DJ Top 100 at no. 32 in 2011. Thanks to his knack for producing epic, chunky and groovy bangers, he made it onto the shortlist of Armada Music, Armin van Buuren and countless other top-flight labels and artists in the scene. Due to a lot of raw talent, hard work and consistency, he has since remained one of the biggest names in dance music and a leading figure at every major dance event in the world.

After an incredibly successful first course and a high demand from students for more knowledge from the man, Ørjan now delivers a "How To" on remixing. As he shows and tells how he went about remixing Loud Luxury's global smash hit 'Body', he goes through key topics such as vocal processing, building the drop, choosing the right drums, layering sounds and much more.
And if that wasn't already something to get excited for, Ørjan also shows you the ropes of sound design. In this second part of the course, he shows you how he went about making his signature sound(s), teaching topics such as creating his signature kicks and the "Orjan Trance basslines", his renowned lead sounds, the chain bus and his acclaimed plucks and arps.
GUARANTEED DEMO FEEDBACK
When you purchase this course, you are entitled to guaranteed demo feedback from the A&R team at Armada Music. This is an incredible opportunity for you to get feedback on how your tracks are sounding and what you can do to make them even better! After purchasing this course, you'll get a special code for demo feedback sent to you by e-mail within five working days. You can redeem your code via the demo feedback section at the Armada University website.
EXCLUSIVE CONTEST INFO!

Course Total Time: 107 minutes (1.8 Hours)
Chapter 1 : Remix Breakdown - Drums
Something very simple can be all a remix needs to be effective. Staying true to the principle of "less is more", Ørjan creates balance and space with his sounds, starting with the kick, drums, bass and percussion.
Chapter 2: Remix breakdown - Layering The Sounds
We all know that layering sounds is key, but you have to realize that it should all still sound like one. Ørjan discusses this and shows how he used influences from three different genres to make this remix. The layers he uses end up becoming the most essential sound in his 'Body' remix.
Chapter 3 Remix Breakdown - Bussing Sounds
Ørjan explains how he uses busses, for instance to create space and add more power and control to his signature sounds. He also displays his usage of sidechain on his bass, detailing how much he uses and why (or to what effect).
Chapter 4 Remix Breakdown - Building Up The Drop
Ørjan creates a signature drop full of energy and excitement. He shares his insights on how long a drop should be and why the length is key. Additionally, he shows how using a bridge and (new) rhythm can reinforce the drop and drive it further.
Chapter 5 Remix Breakdown - Vocal Processing
Ørjan uses the signature Loud Luxury vocals to shape his remix, sharing his knowledge on filters, EFX and EQ on the vocal to create a distinct and original sound.
Chapter 6 Remix Breakdown - Master Channel
Finding the right balance between warmth in sound and a track's dirty dance floor attitude, Ørjan talks about what he uses to mix the remix and the plugins he used to make the remix sound very analog.
Chapter 7 Sound Design - Creating The Kick And Bassline
Ørjan provides specific tricks and plugins that he uses to create his kicks and basslines.
Chapter 8 Sound Design - Creating The Lead Sound
Going into great detail, Ørjan goes about making his synths and turns them into full-fledged lead sounds, all the while showing you which plugins he uses to get the desired result.
Chapter 9 Sound Design - Creating The Sidechain Bus
Ørjan shows how he creates his specific sidechain bus, what EFX he uses to manipulate the sidechain and how the bus provides the room for the sound.
Chapter 10 Sound Design - Creating The Classic "Orjan Trance Bassline"
Ørjan demonstrates his classic take on the 'rolling' bassline and explains what he uses to create that club-tailored sound. He also talks about his usage of attack and release when designing his kicks so that the kick ties in perfectly with the bass.
Chapter 11 Sound Design - Creating The Plucks And Arps
Ørjan pulls up his favorite kits to create his signature arps and '16th note' plucks.
**Please Note: by purchasing this course you hereby accept that FaderPro shares your name & e-mail address with Armada Music for the purpose of receiving guaranteed demo feedback and Armada University related e-mail marketing. You can opt-out at any time.