Mixing with Jon Kong (Leftwing:Kody)
Over 3-hours of mixing knowledge using Logic Pro X, Leftwing:Kody's John Kong explores the processes and techniques you need to know to make your mixes stand out from the crowd.

Get lifetime access to this course now for $49.99
Your browser is too old
We can't provide a great video experience on old browser
Update now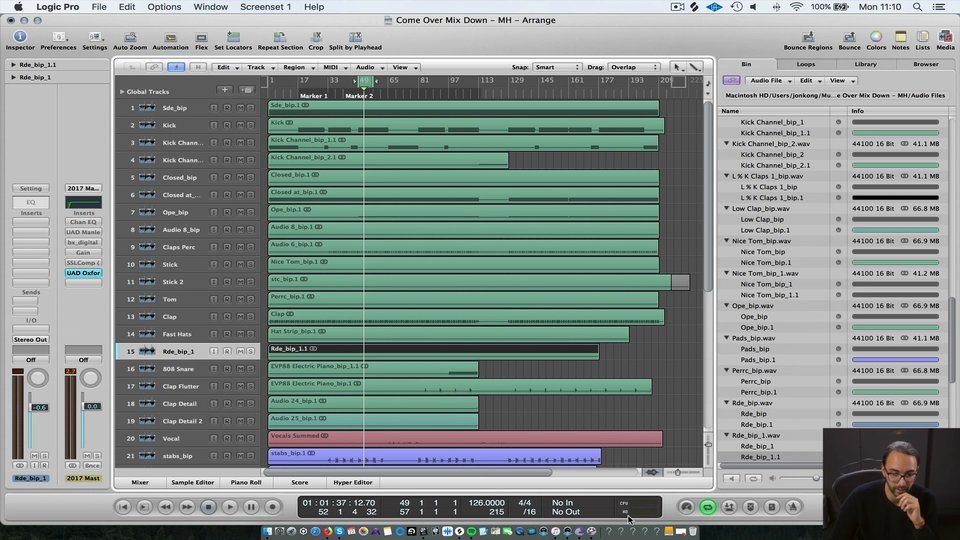 05:21
Preparation Your Tracks
Jon shows you first steps you need to be able to prepare your track for mixdown. Export audio correctly, prepare the channel levels and the master bus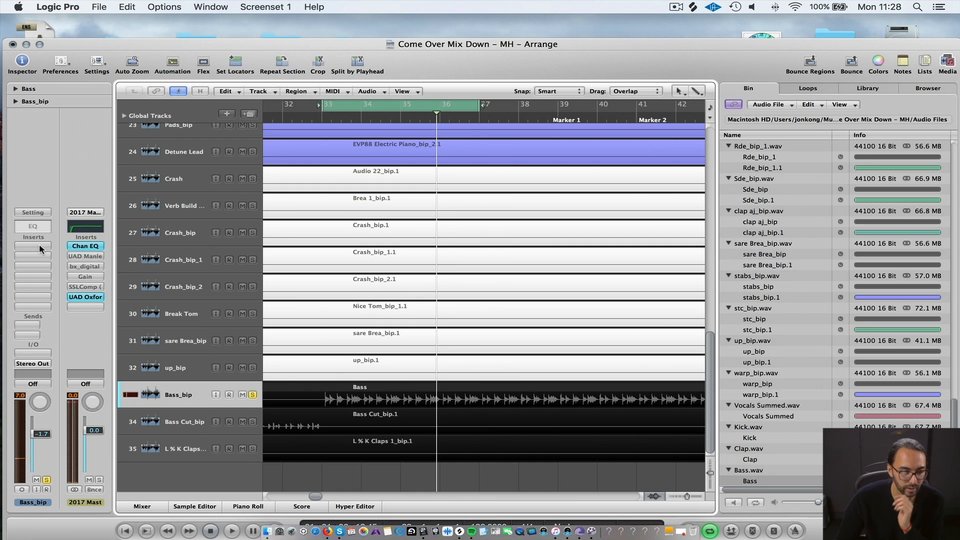 12:47
Setting Reference Tracks and Mixing Bass
Learn how to choose the right reference tracks for your mix. Jon then explains how to start balancing the bass in the mix.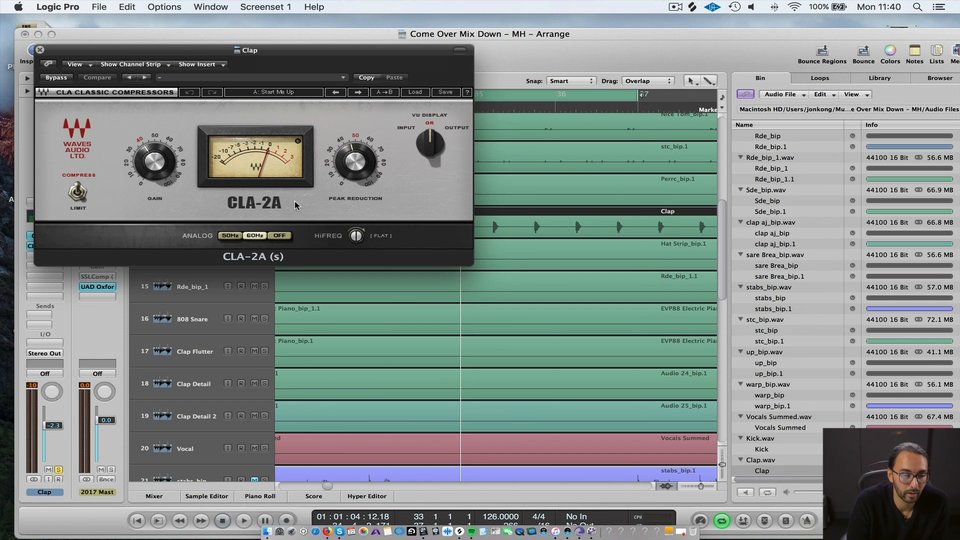 10:55
Drums and Claps
Starting on the drum mix, Jon fine tunes the clap sound using spectral analysers and EQ to take out any frequencies that shouldn't be there.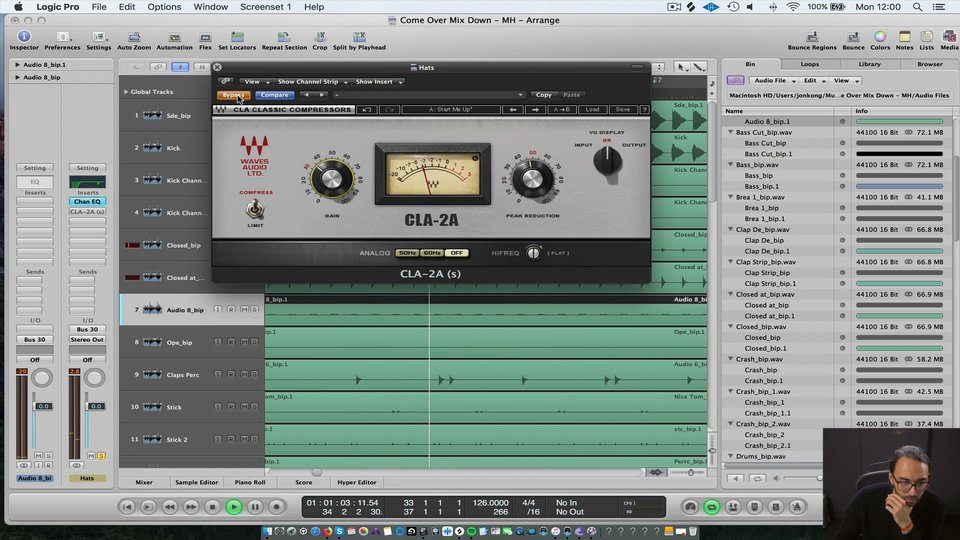 21:44
Mixing the Hi-Hats
Using tools such as reverbs, limiters, and EQ, Jon explains how to add life to to the sound of your hi-hats.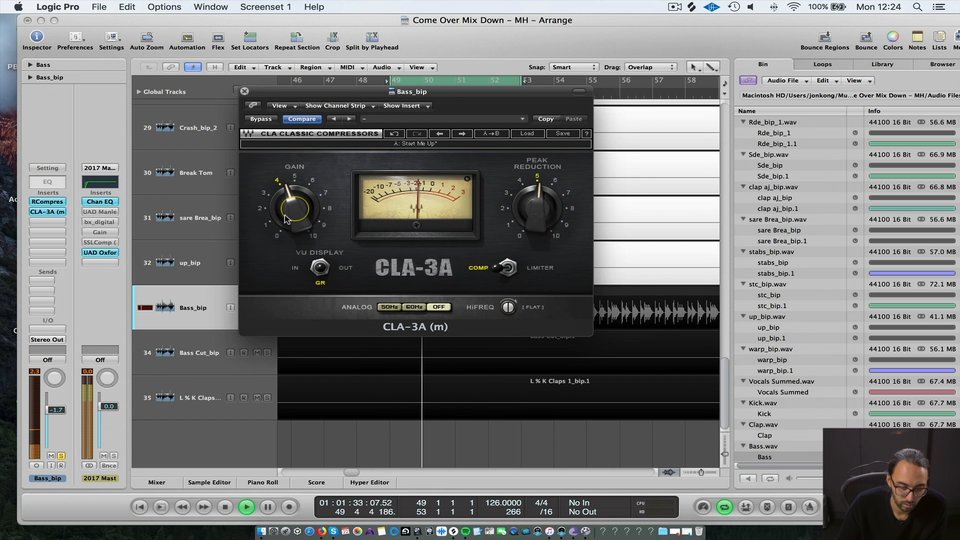 07:52
Back to the Bass
Now some changes have been made, Jon explains how to check the master bus.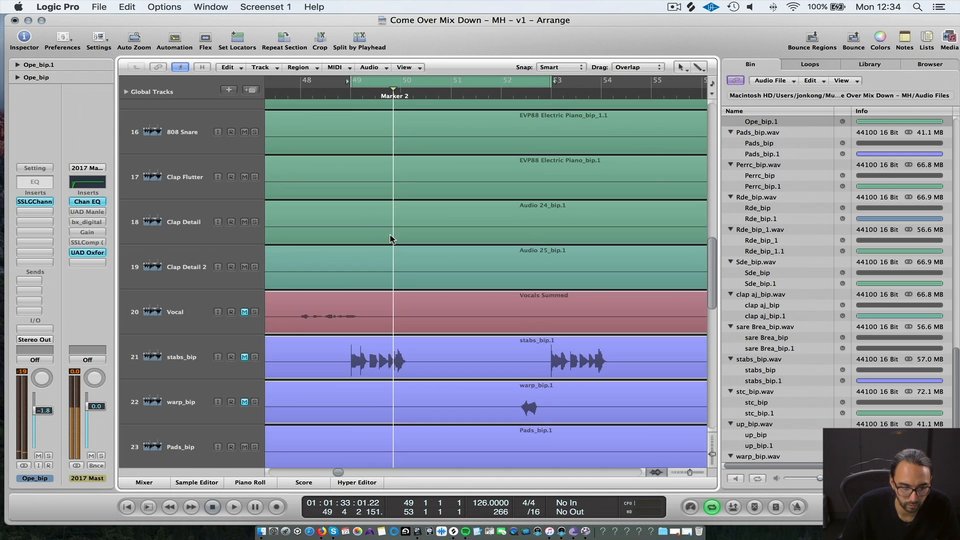 11:18
Setting up a Bass Bus
Jon begins to explain why it's important to send groups of tracks to a bus before processing them further.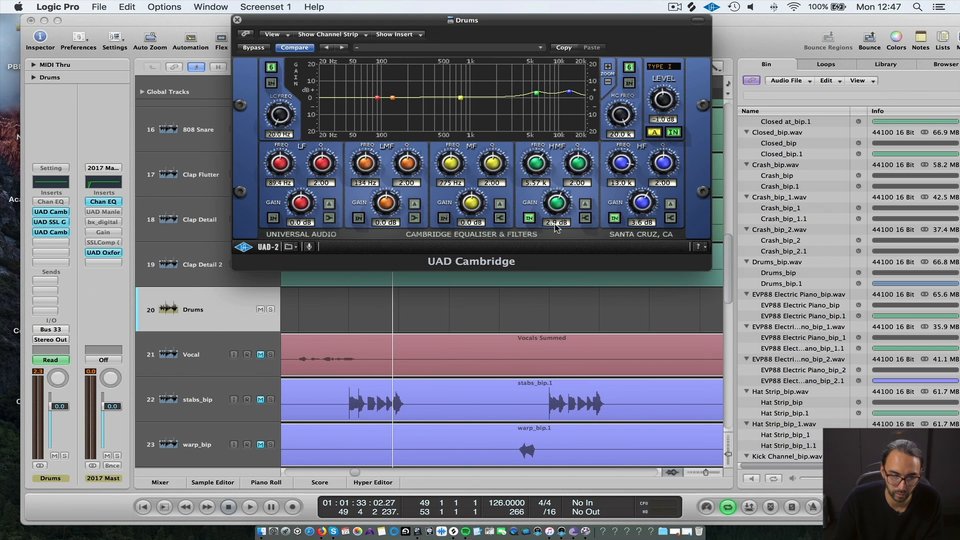 14:35
Setting up a Drum Bus
Time to group the drums and tackle the drum bus. Jon explains how to glue elements together, his go-to compressor settings and more EQ and processing.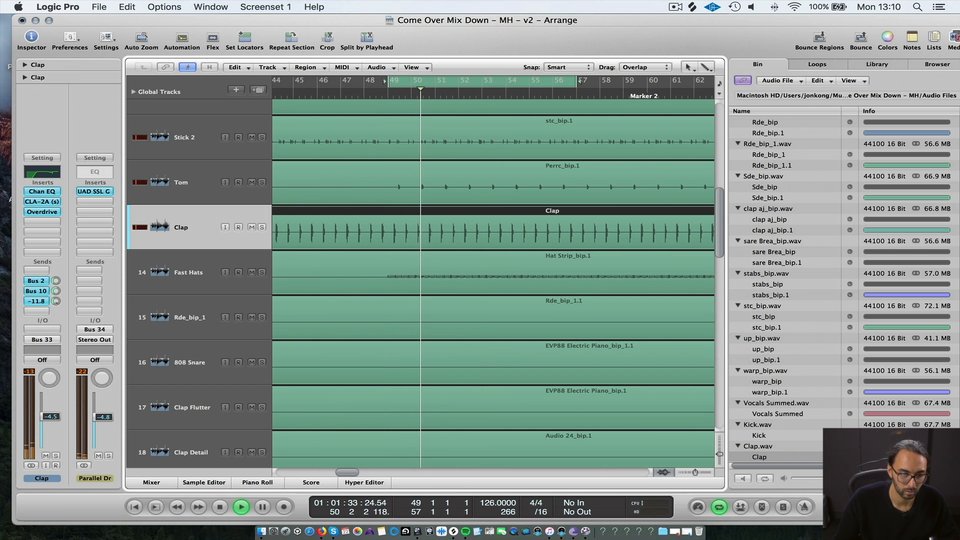 07:45
Parallel Compression
Jon explains how to set up parallel compression get extra power in your mix while referencing and checking crucial master bus levels.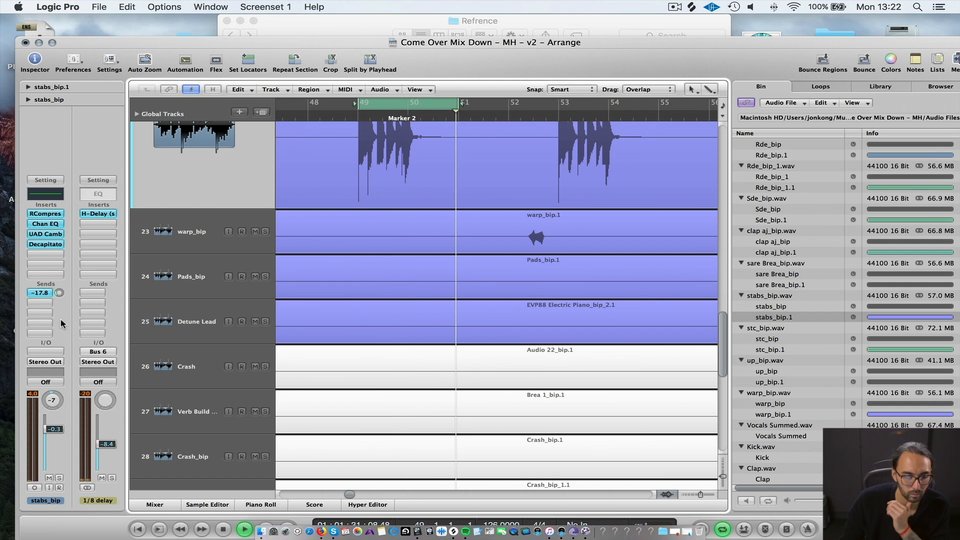 14:45
Mixing Synths
Learn the tricks that help elements fit better in the mix and also the processing that can add extra sparkle to your sounds and mixes.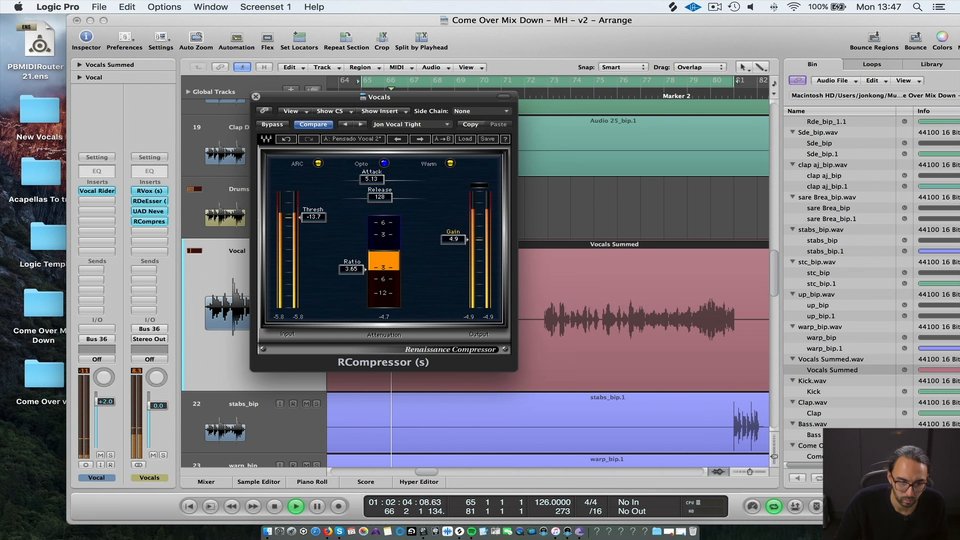 21:20
Mixing Vocals Part 1
Level out the vocals addressing the different volumes across each part using Waves vocal rider, EQ and further multi-band processing is added.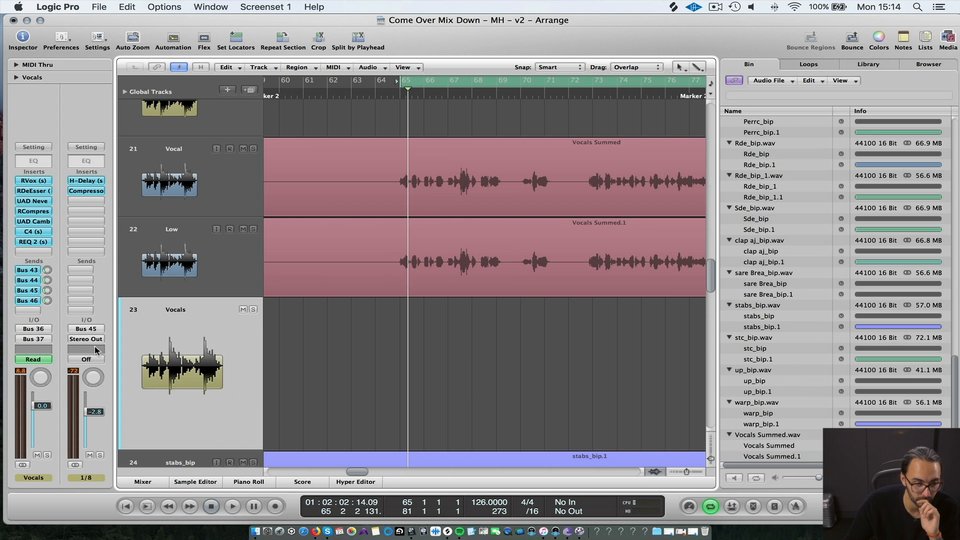 24:44
Mixing Vocals Part 2
Jon explains how to use stereo widening tools, delays and more to give your vocals a unique sound and punch through the mix.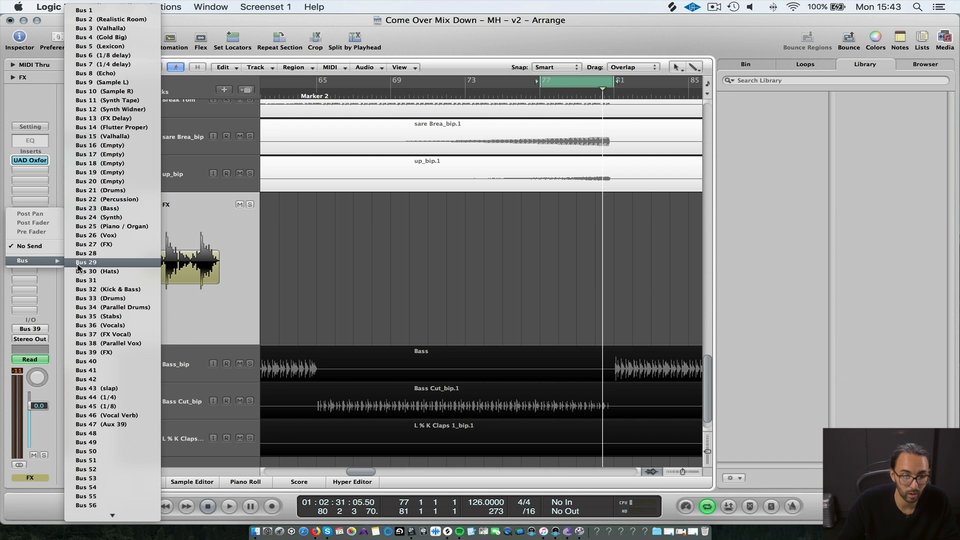 09:53
Mixing and Processing
The next step is to start finalizing the mix. First Jon explains how to deal with the tracks FX and process them accordingly.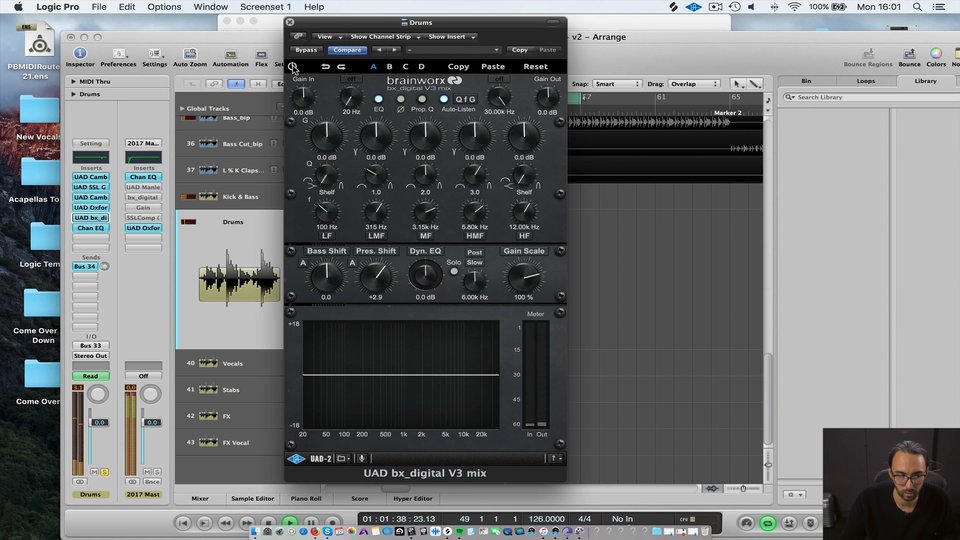 07:51
The Mix Bus
Time to dig back into the mix buss groups jon has created and mix them together with dynamic processors, effects and EQ.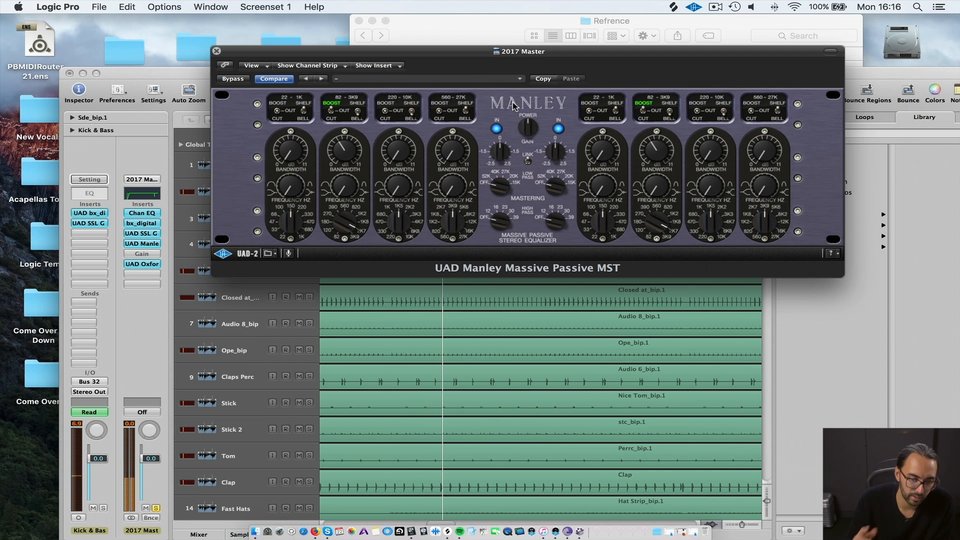 21:55
The Master Chain
Here Job explains how to create a temporary master to test out in the clubs before until the track is ready to be sent out for final mastering.
About the course

Are you looking to improve your mixdowns? Looking for tutorials on how to get your tracks loud and proud? In this brand new FaderPro course for Toolroom Academy, Jon Kong from the duo, Leftwing:Kody walks you through his mixing techniques. Discover all the tips to set up your mix and the tricks and techniques you can use in your own mixdowns to get the same loud and balanced mixes that work in the club. Every. Single Time.
TOTAL COURSE TIME - 3hrs 10mins [190.41 mins]