The second, fully-fledged course from this consistently brilliant production duo delivers over 3-hours of incredible music production techniques and tutorial.

Get lifetime access to this course now for $49.99
Your browser is too old
We can't provide a great video experience on old browser
Update now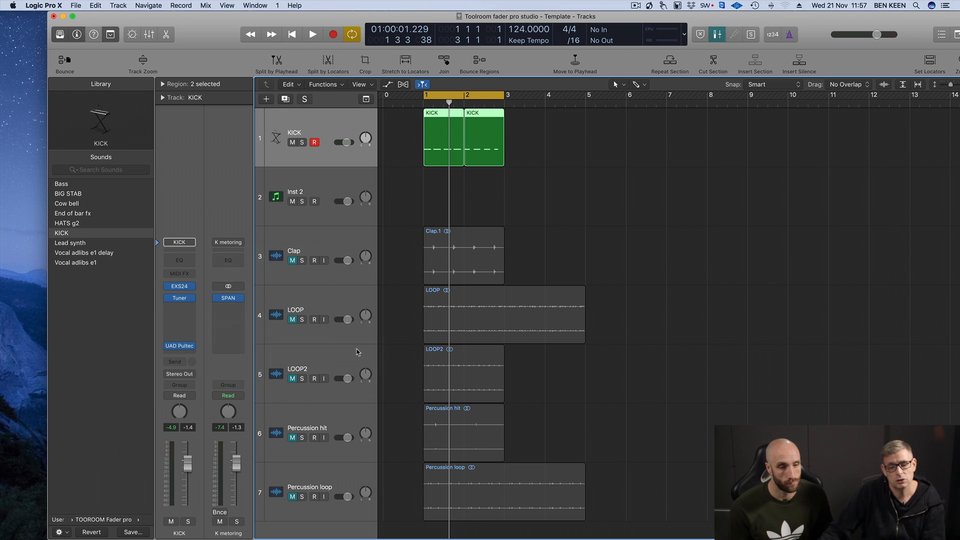 19:58
Basic Drum Programming
Learn pre-production techniques including how to pick the best sound, staying in the creative flow and keeping your mix sounding good from the start.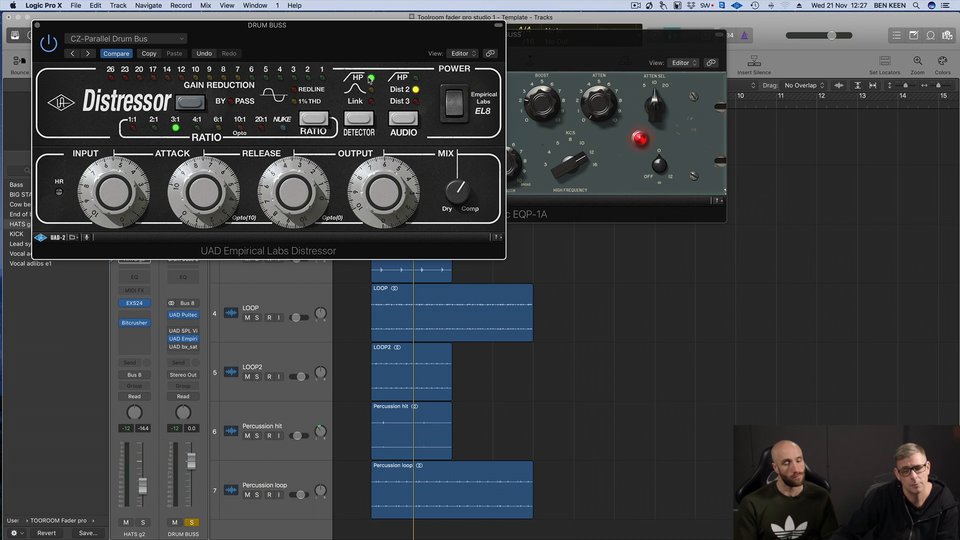 15:31
Drum Processing
Learn about Tuff London's go-to drum processing plug-in and how to set your drums up for the bass line without over-cooking the mix early on.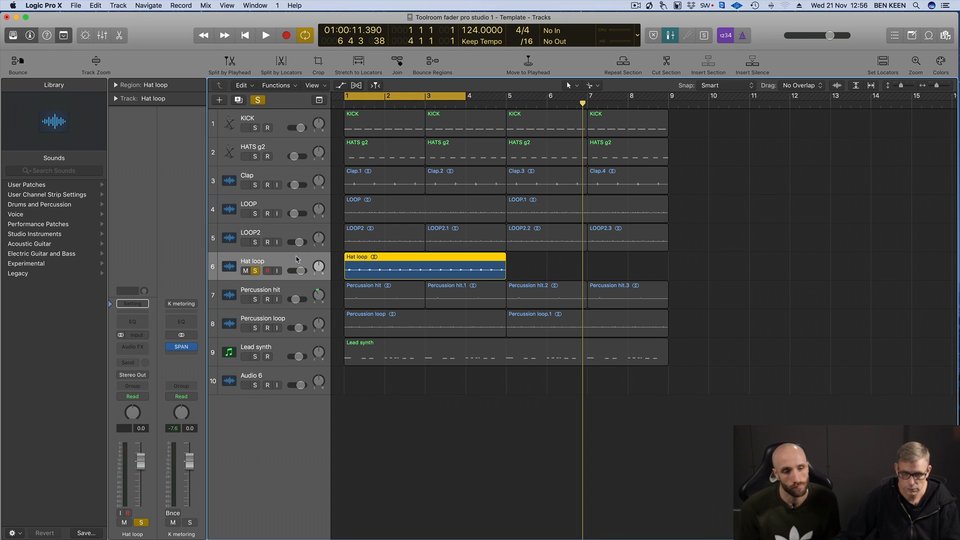 15:43
Synth and Bass
Learn how to find the right bass patch and melody that work through your entire record and how to bring life to a baseline using drum accents.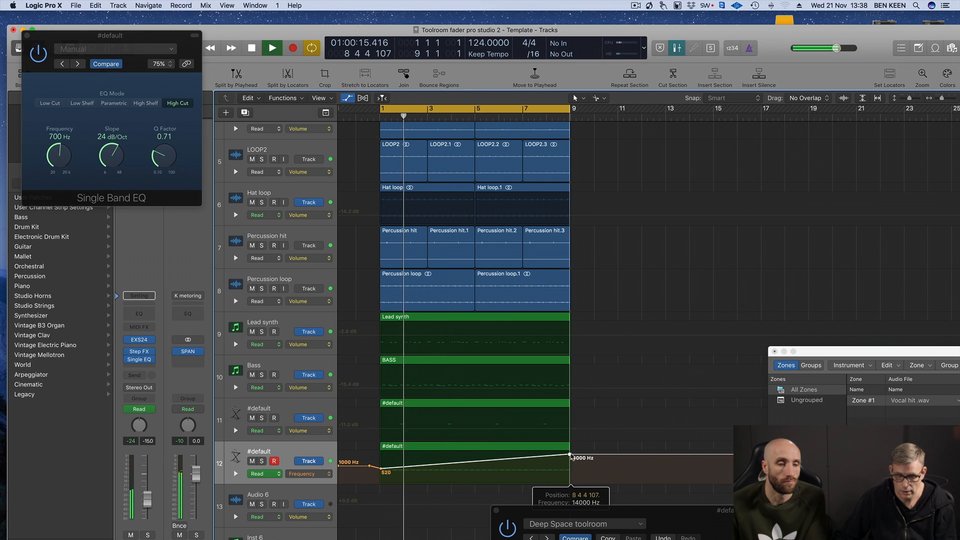 15:47
Vocal Samples
Tuff London show how to find vocal samples that fit into the vibe of a track.  They'll also show you how to use Logic's step EFX to add texture.
22:36
Arrangement Part 1
Tuff London show you how to work more efficiently by starting the arrangement before you add sound FX.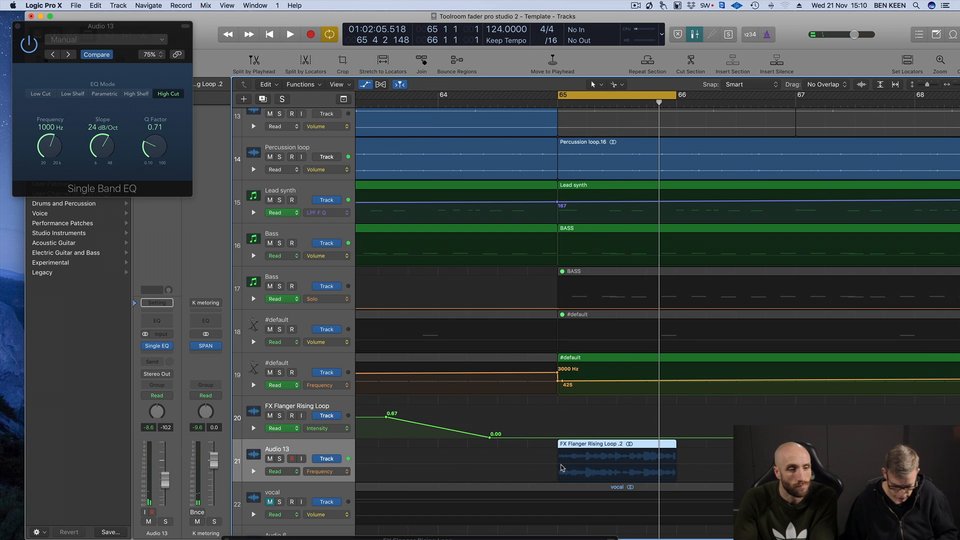 12:15
Arrangement Part 2 - Extra Percussion
Add extra hits and sound FX to finalize the arrangement and make sure everything is working and fitting in the track for the best overall vibe.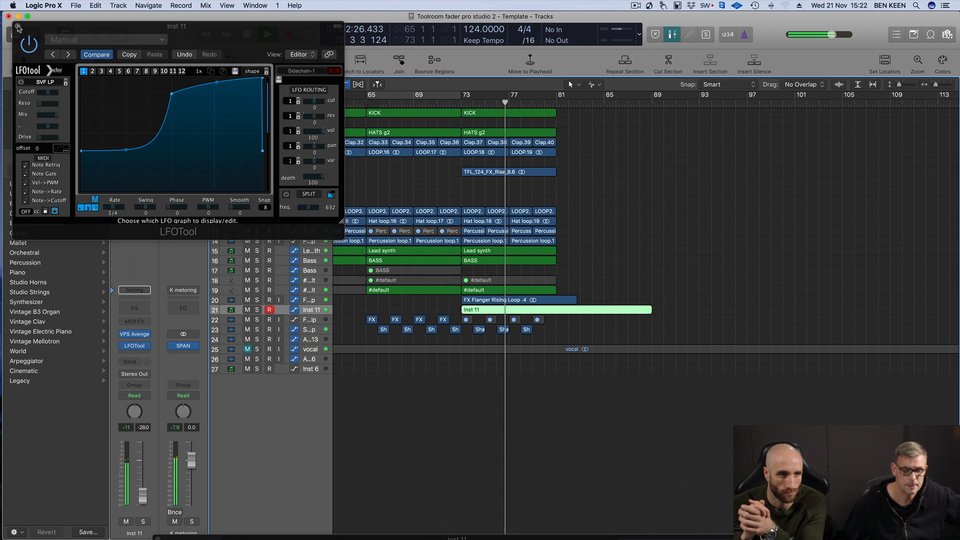 11:13
Strings and Synth Stabs
Learn how to add elements like strings and synths to "glue" the record together to make it feel even more complete and alive with energy.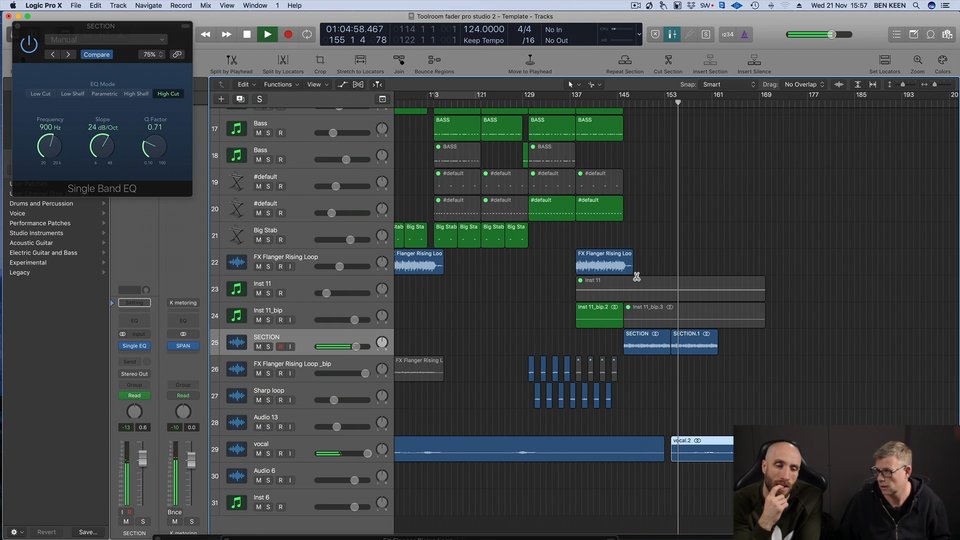 21:27
Building the Breakdown
Go in-depth and watch how to create a breakdown and how to transition out of the breakdown back into the full track, the "drop."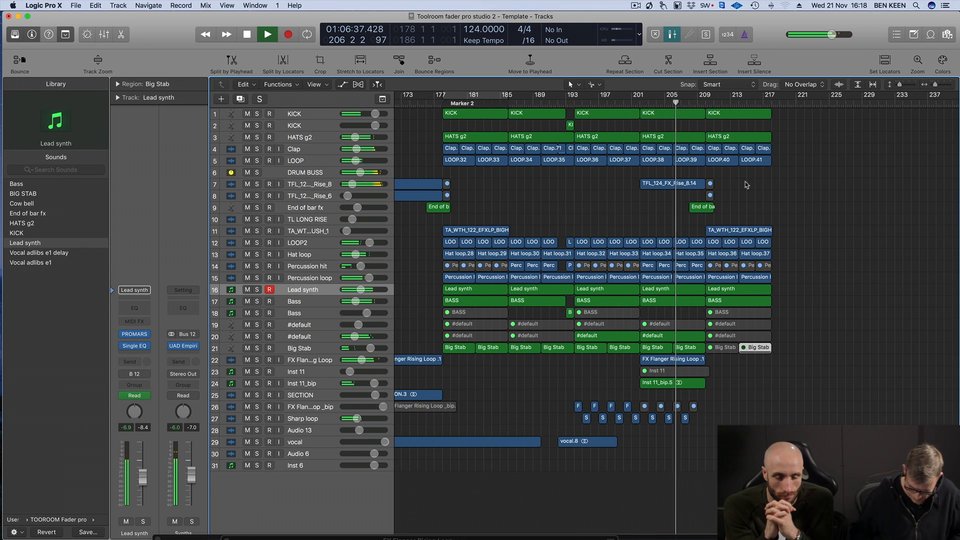 05:52
Final Touches On Arrangement
Tuff London listen down to the entire record and add some final touches on the record as a whole and create the "dj-friendly" arrangement.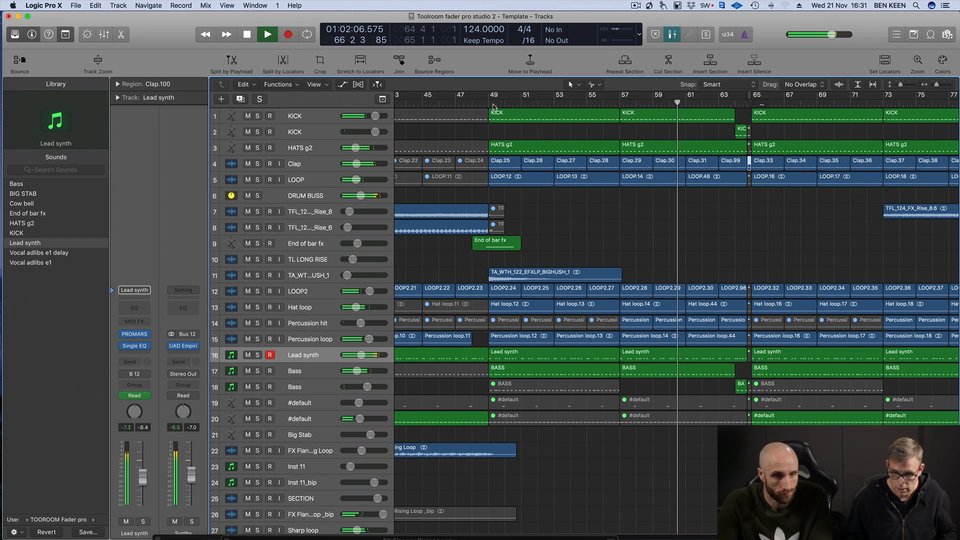 16:46
FX and Automation
Learn how to ensure all automation is correct at every section of the track and if the FX are in all the right places for maximum impact and contrast.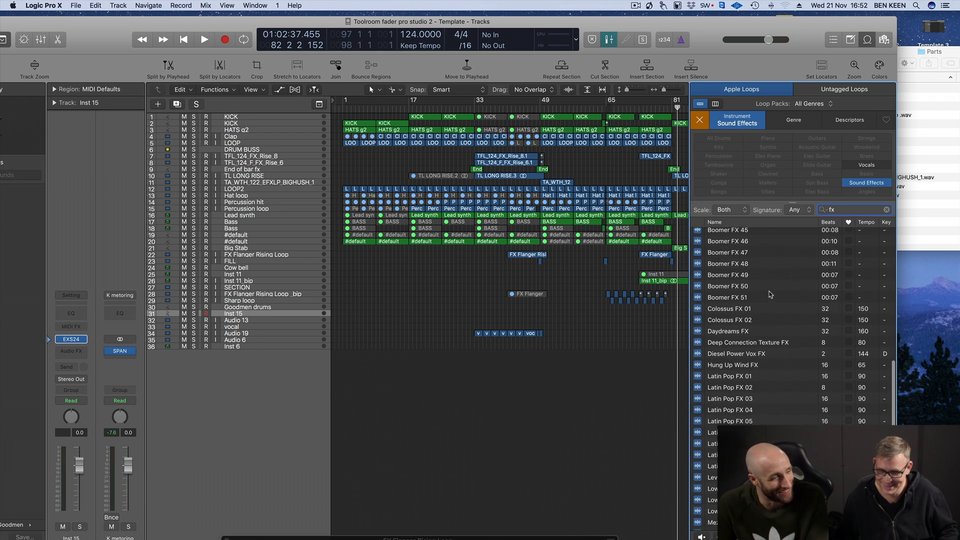 23:41
FX and Automation (continued)
This chapter continues by doing one final round of drum fills, rolls, drop-outs and FX processing putting the final touches on every section.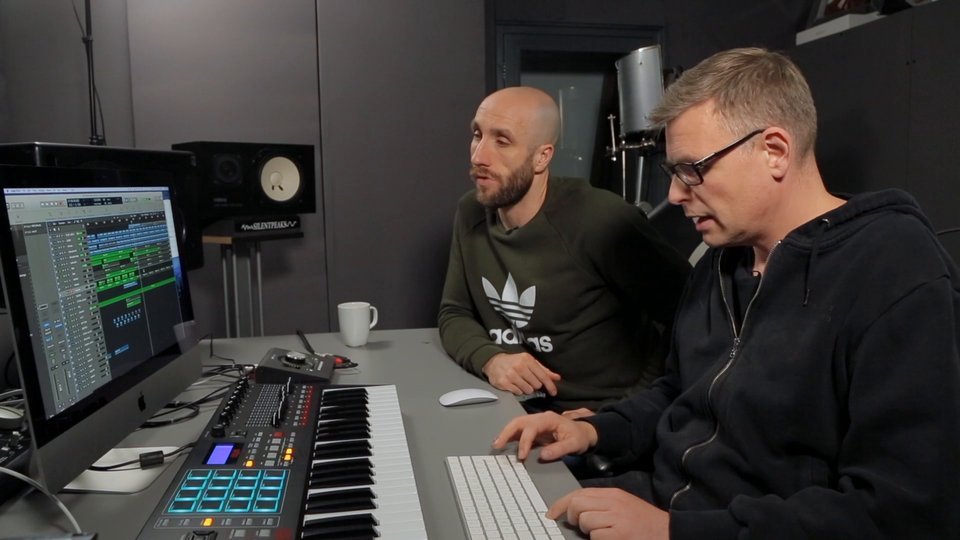 05:25
Final Track Review
Learn how you can get a fresh perspective on your mix to make sure it's the best it can be. 
About the course

Tuff London have exploded onto the House & Techno scene with a string of chart-topping releases that have seen support for their music right across the board from artists as diverse as Techno luminary Carl Cox to BBC Radio One's Danny Howard. They did such an amazing job on their first Toolroom Academy course for FaderPro, Tuff London [Un-Cut], we couldn't wait to get them in the studio for a full "in-studio" course...and here it is!
In this course, Tuff London hold nothing back as they not only SHOW you each and move they make to create their signature sound, but they go to great lengths to explain WHY they do what they do in the studio. So not only do you witness a step-by-step production, but you also gain exclusive creative insight into their workflow which will take your music to the next level.
Total Time: 3 hours (184 mins)