Who better to learn from than a Grammy-nominated duo who have worked with and remixed practically every household name in EDM and Pop?

Get lifetime access to this course now for $39.99
Your browser is too old
We can't provide a great video experience on old browser
Update now
Sultan+Shepard_HOH_Stems.zip
Included with purchase of course. **BE SURE POP-UP BLOCKER IS OFF TO DOWNLOAD**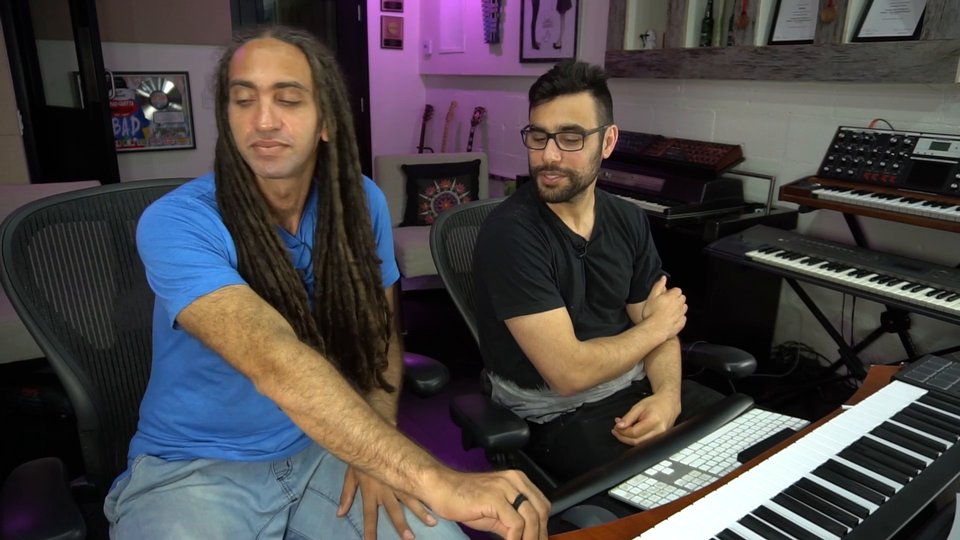 01:11
Chapter 1 - Writing the Bass Hook
Learn how to start with a melody, program the perfect swing settings and then find the perfect sound to start the track with a killer bass hook.
10:15
Chapter 2 - Master Bus Preset & Musical Hook
Understand why to set up your master bus early on and how to use transpose to get the best tone on the hook.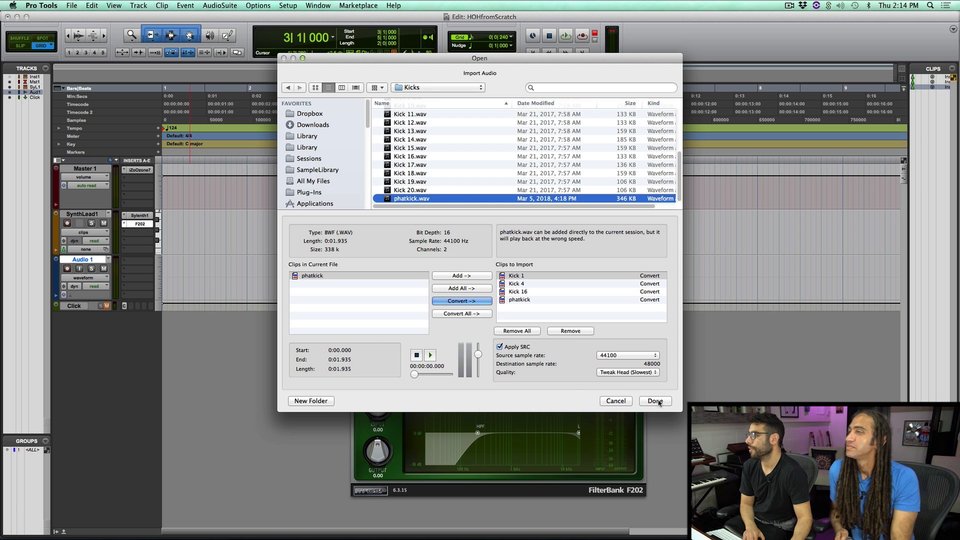 04:58
Chapter 3 - Creating The First Elements
Learn how the crucial first elements form the bones of the track and how to start piecing them together.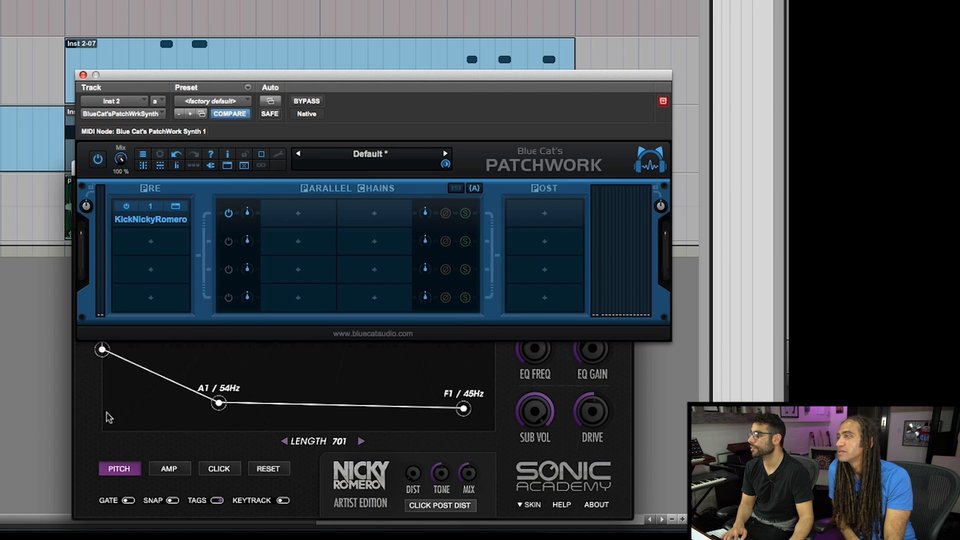 03:40
Chapter 4 - Kick Drum Design
Using a combination of samples and a kick plugin, learn how to tune and shape your kick to sit alongside the bass before moving on to the drums.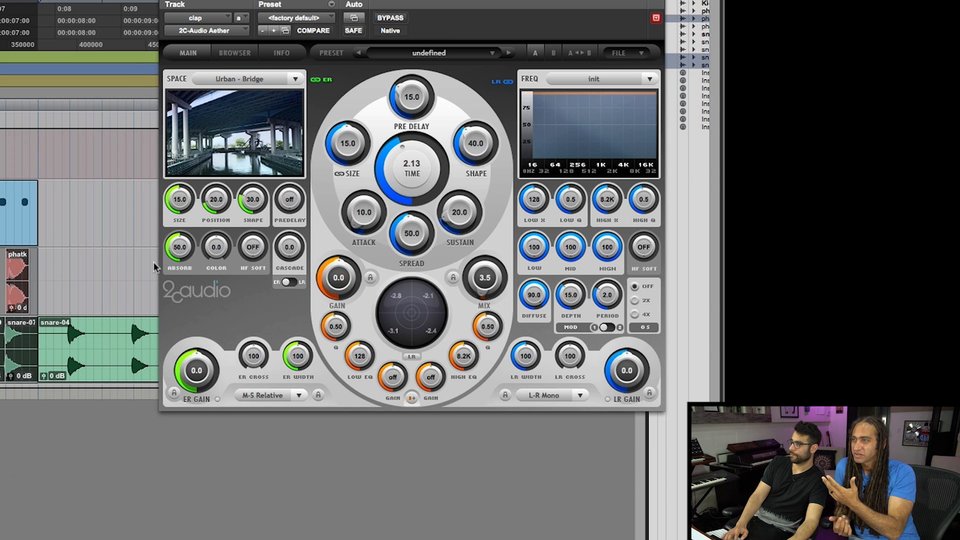 07:13
Chapter 5 - Claps & Other Drum Parts
Learn a simple but effective technique for perfect placement of the clap sound, then watch and learn how to add the right amount of reverb.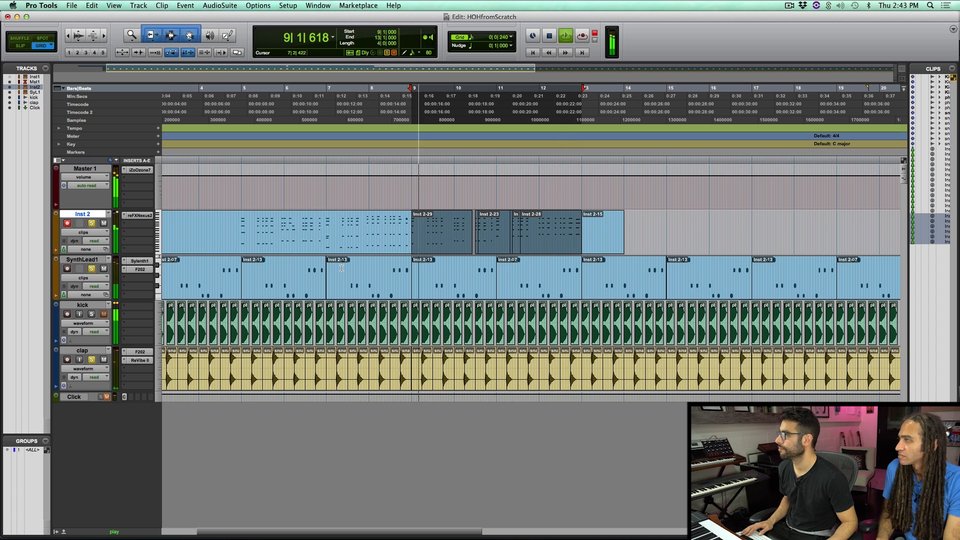 10:45
Chapter 6 - Creating Piano Chords
The duo explain how the chords themselves can change the mood when played against the hook while making sure there's still enough room for the kick.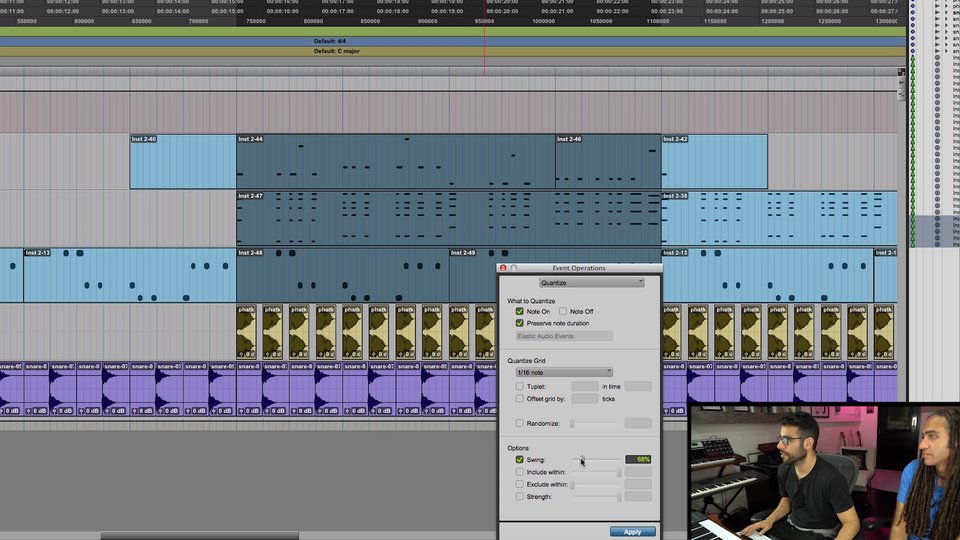 07:44
Chapter 7 - Layering Bass Sounds
Watch the duo showcase a great technique for spicing up your basslines without over-complicating the melodic elements.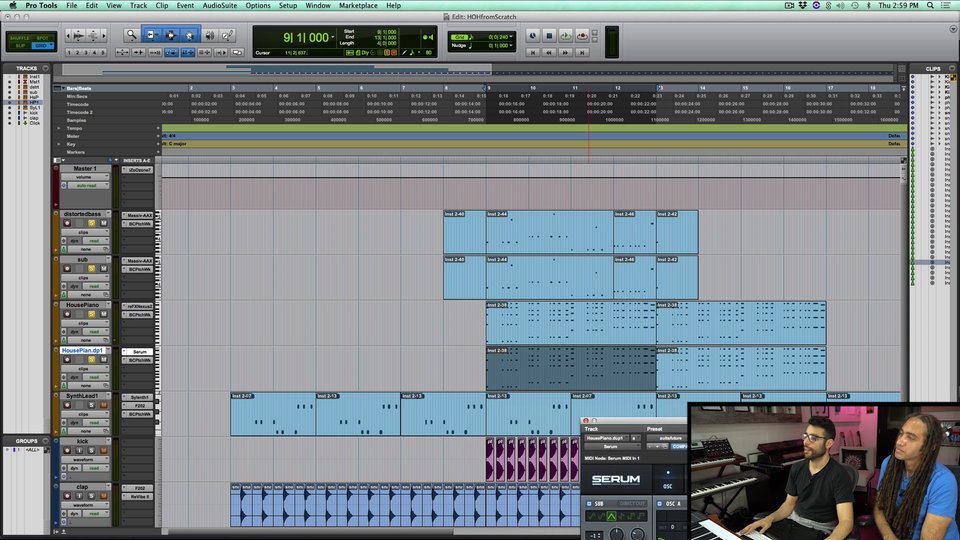 05:50
Chapter 8 - Creating More Melodic Layers
Learn how to take the simple piano chords and turn them into something much more modern and original. Use synths to redefine and process the chords.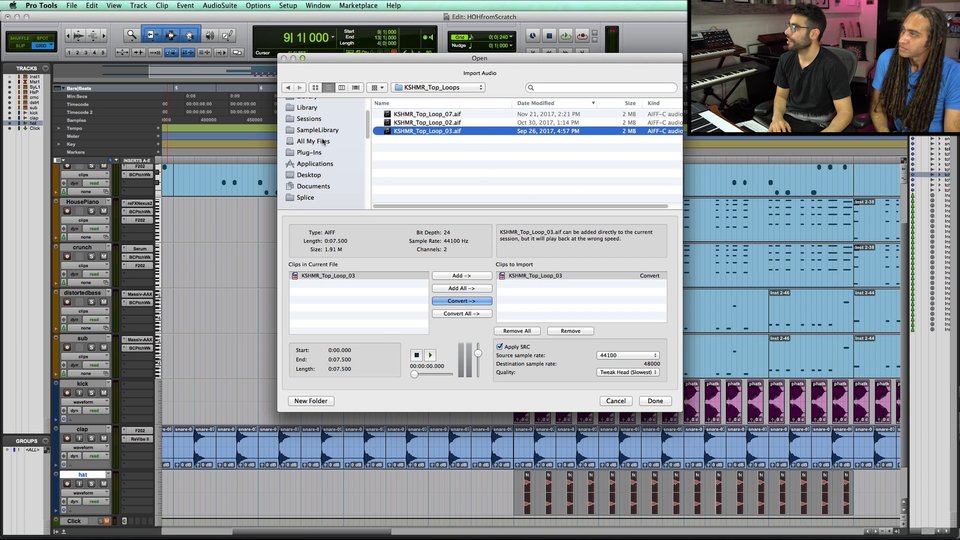 13:33
Chapter 9 - Adding Drums & Percussion
The duo will show you how they continue to add to the drums and percussion, working up sample hits, then cutting small elements from loops.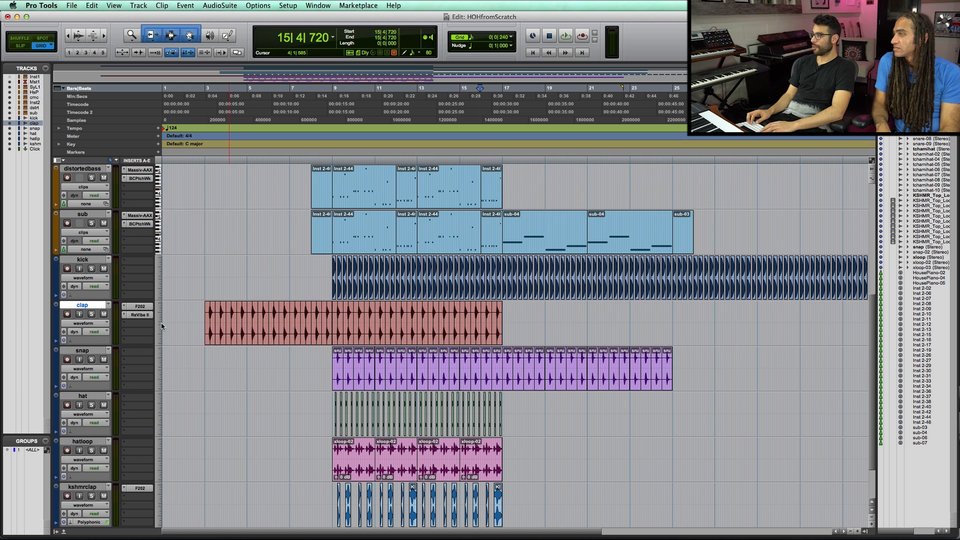 10:37
Chapter 10 - Building the Arrangement & Adding More Parts
Going deep into blending different club styles, the duo explain how to add rhythms and techniques from tech house, tropical and future house into one.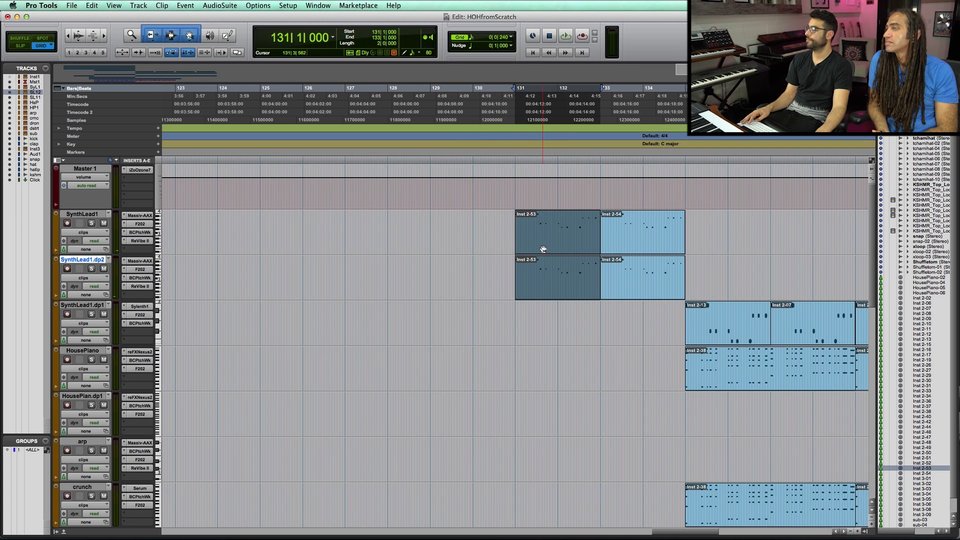 25:17
Chapter 11 - Creating the Breakdown & Buildup
Sultan + Shepard explain how they use arpeggios, automation, delays, reverbs, and many more techniques to build tension.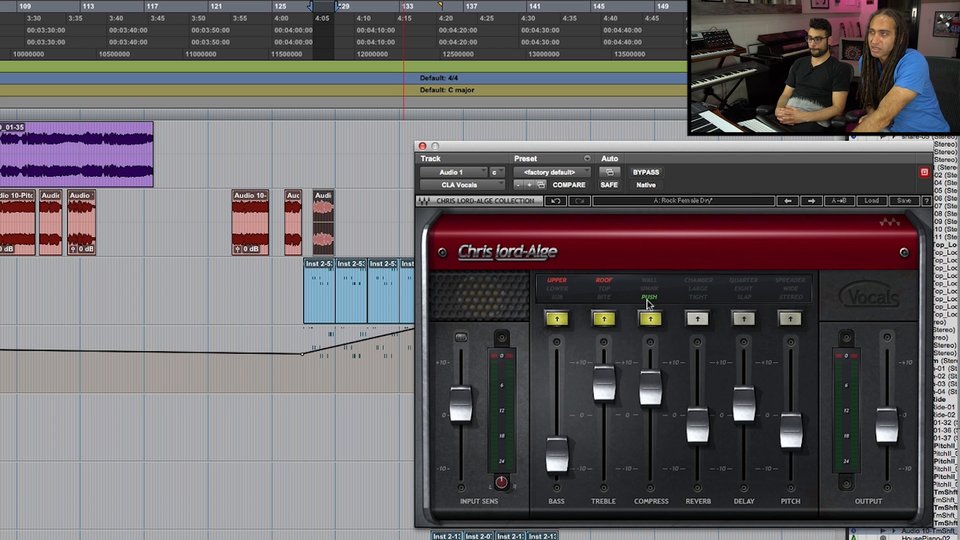 21:26
Chapter 12 - Adding The Vocal Elements
The duo explain how they integrate vocals using an acapella and show you how to tune, retime and make a vocal fit perfectly into your track.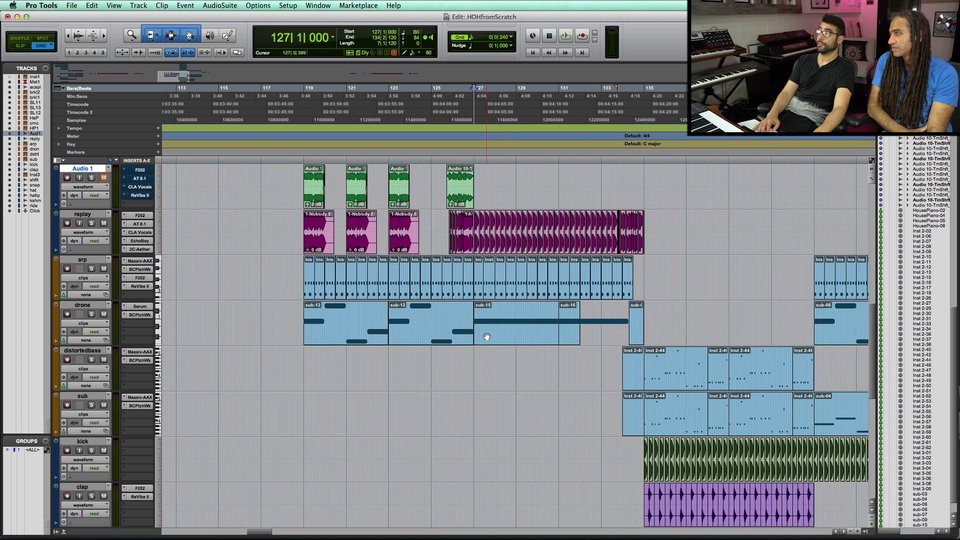 12:45
Chapter 13 - Final Arrangement & Automation
Get the knowledge of a great arrangement and see their arrangement tips and how automation plays a crucial role in the overall arrangement dynamics.
08:42
Chapter 14 - Creating The Mixdown
Take a look at the mixing techniques that give Sultan + Shepard their signature sound. Learn how they balance the elements into a solid mix.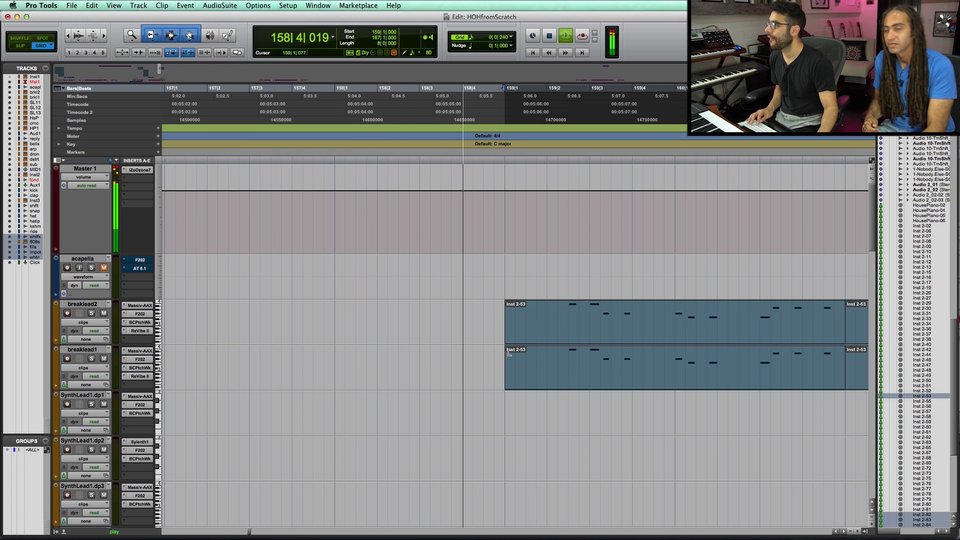 19:04
Chapter 15 - Final Arrangement, Automation, FX, & Mastering
See how Sultan + Shepard focus on small changes, with effects, detailed automation and then final work on the master bus leading to a complete track.
About the course

From tracks as songwriters with David Guetta and collaborations with Dillon Francis and Tiesto to remixes for Bruno Mars, Coldplay, Lady Gaga, and don't forget their own huge anthem, "Walls." Forming officially as Sultan + Shepard in 2010, It's clear that Ossama Al Sarraf and Ned Shepard's, project has gone stratospheric.
Now with a multi-release deal with Armada Music and back-to-back huge releases, we go in the studio to reveal the making of their track Head Over Heels. Watch step by step as they build the track from scratch, reveal their production techniques, compositional and melodic methods before for explaining how they mix and process tracks to get their Grammy-nominated sound.
Total running time - 2hrs 42mins