In The Studio w/ RODG
Do you want to get signed to a big label but feel like your tracks are cutting it? Learn from Armada's secret weapon as RODG shows you his techniques in Ableton Live

Get lifetime access to this course now for $39.99
Your browser is too old
We can't provide a great video experience on old browser
Update now
PROJECT FILES
Included with purchase of course. **BE SURE POP-UP BLOCKER IS OFF TO DOWNLOAD**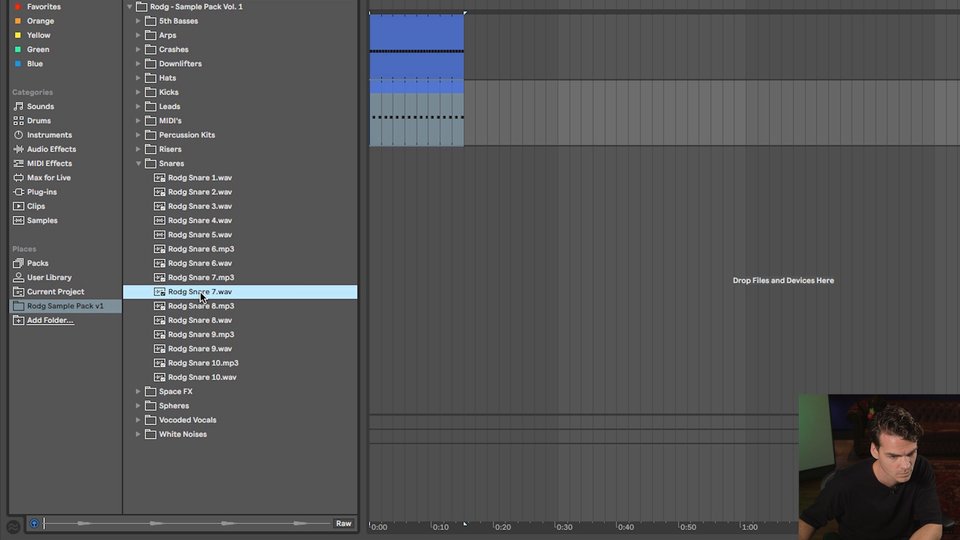 07:34
Creating the Drums
Using some signature sounds, Rodg explains how to start a track with the drums and craft the initial groove.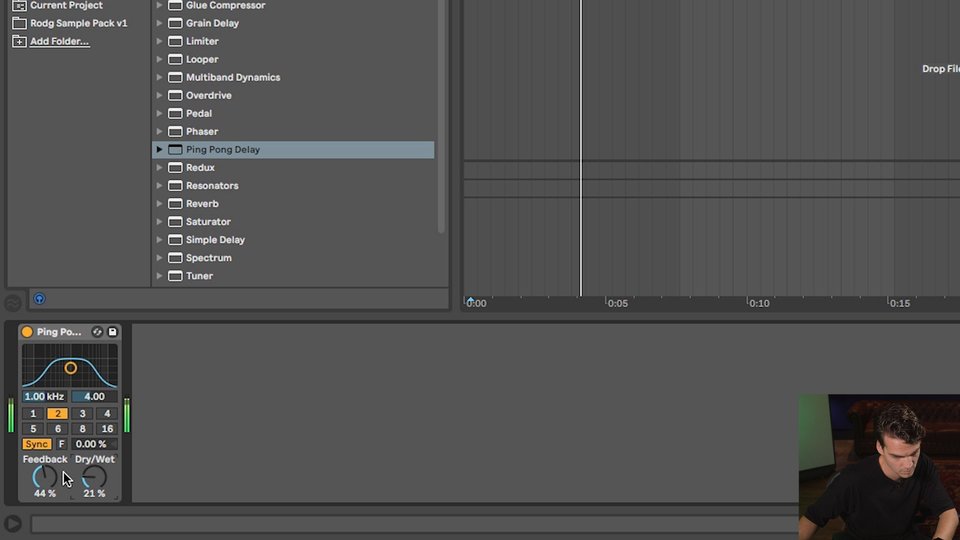 14:00
Creating the Bassline
Using the Vengence Avenger, Rodg explains how he creates basslines with a few tips of how he uses Ableton's MIDI plugins to get a signature sound.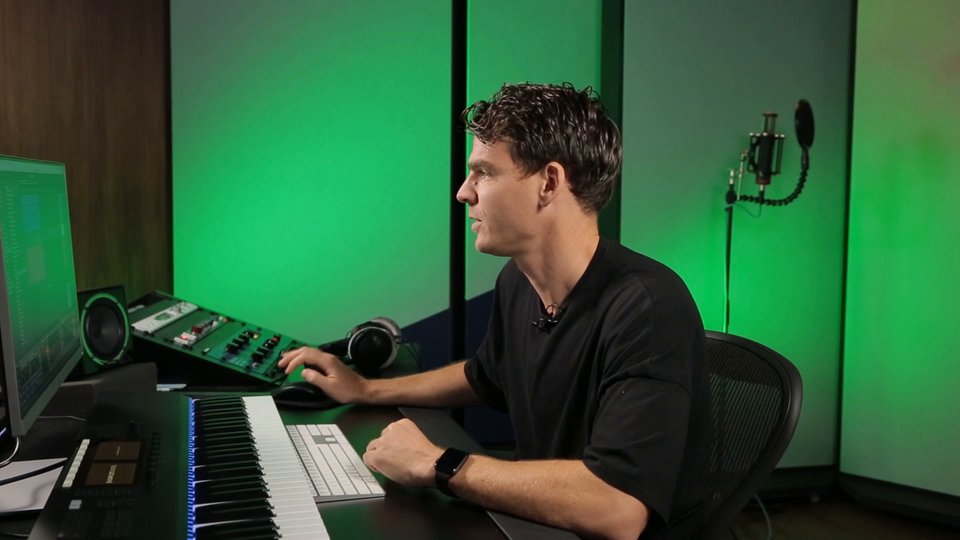 15:12
Layering the Bassline
Now the main sound is created, Rodg explains how to layer up the bass for even more energy and impact.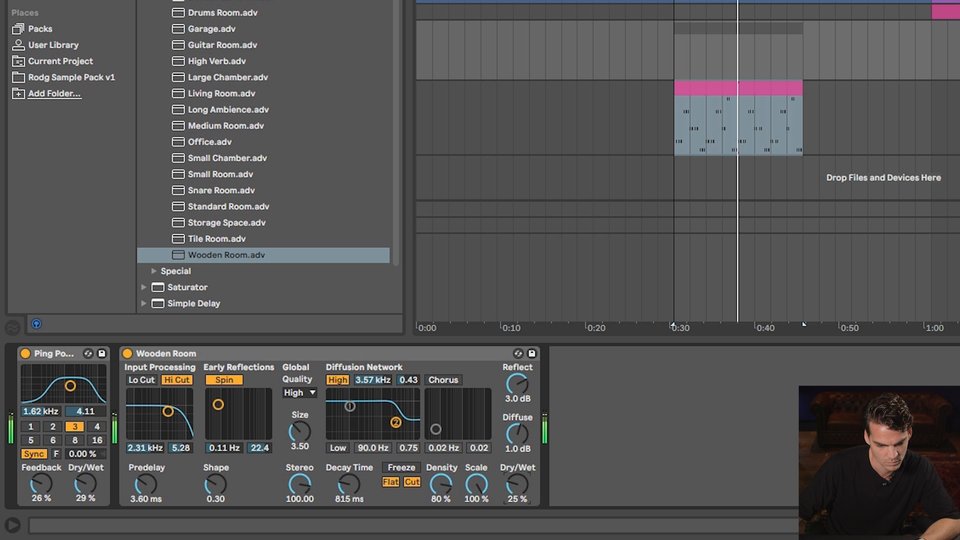 10:55
Adding Melodic Pieces
Understand melody as Rodg explains his techniques for getting the right sounds and effects when creating melodic lines and parts.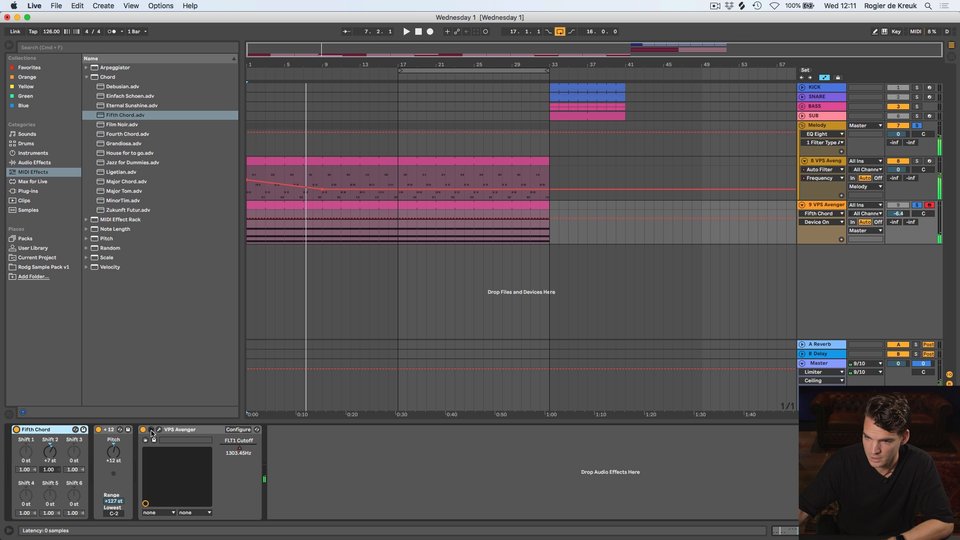 16:00
Break Melodies, Pads and Arpeggios
Again turning to Ableton's MIDI plugins for workflow speed, Rodg creates pad and arpeggio melodies, processing and automating the sounds as he works.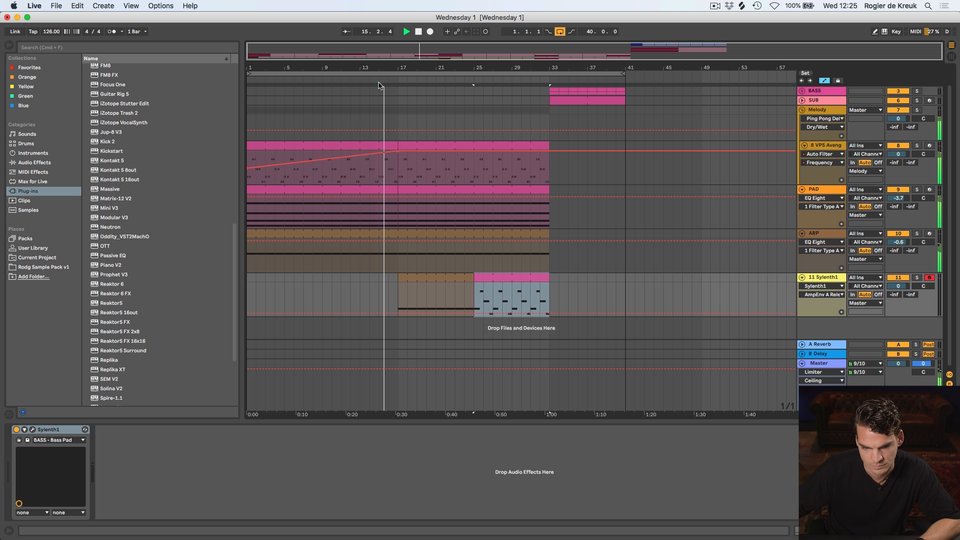 11:16
Bass Pad Melody
Using Lennar Digital's Sylenth synth, Rodg ass a bass pad melody to add to the tension and drama of the break.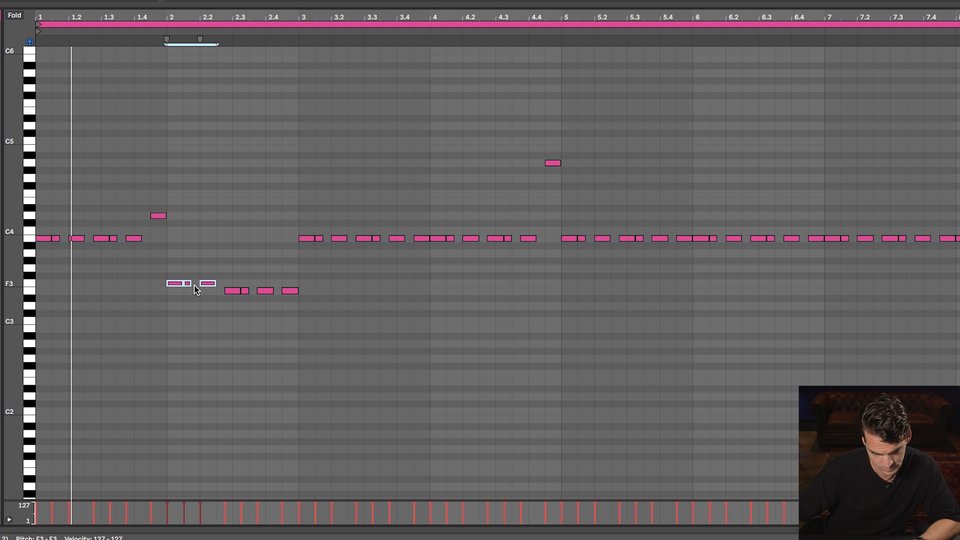 11:40
Developing the Melody
After analyzing the melody so far, Rodg explains how he'll often switch up melodic elements as he tires of them during the songwriting process.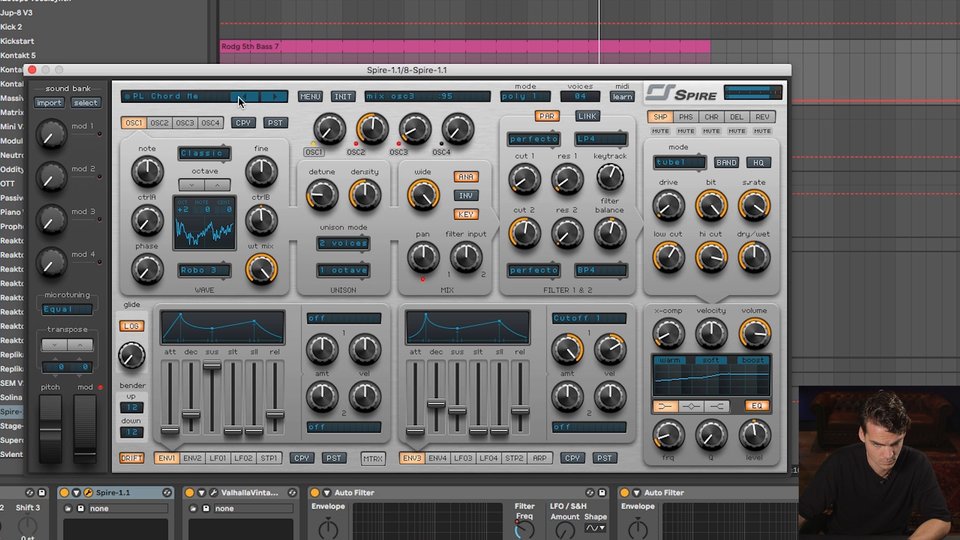 10:45
Refining the Melodic Elements
Rodg keeps tweaking the sounds and melodic arrangement to refine the track.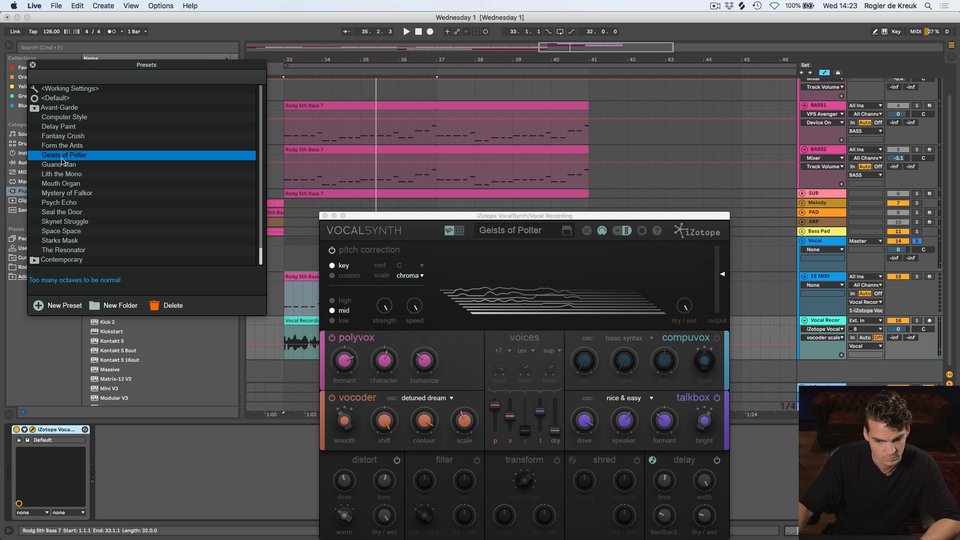 18:35
Adding Vocal Elements
Learn how Rodg turns a simple vocal recording of himself into a vocoded hook for the track.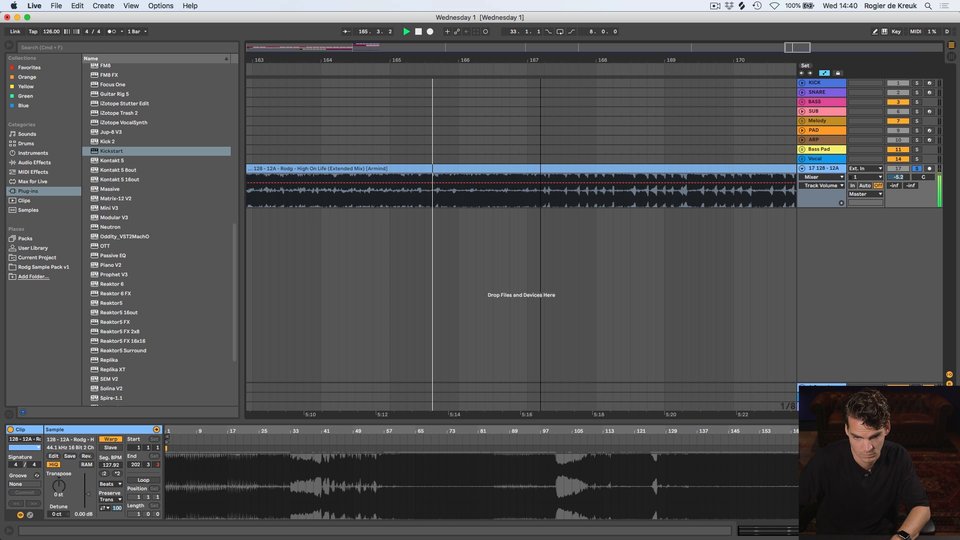 08:50
Starting the Arrangement
Now the main idea is together, Rodg explains his initial plans for arrangement.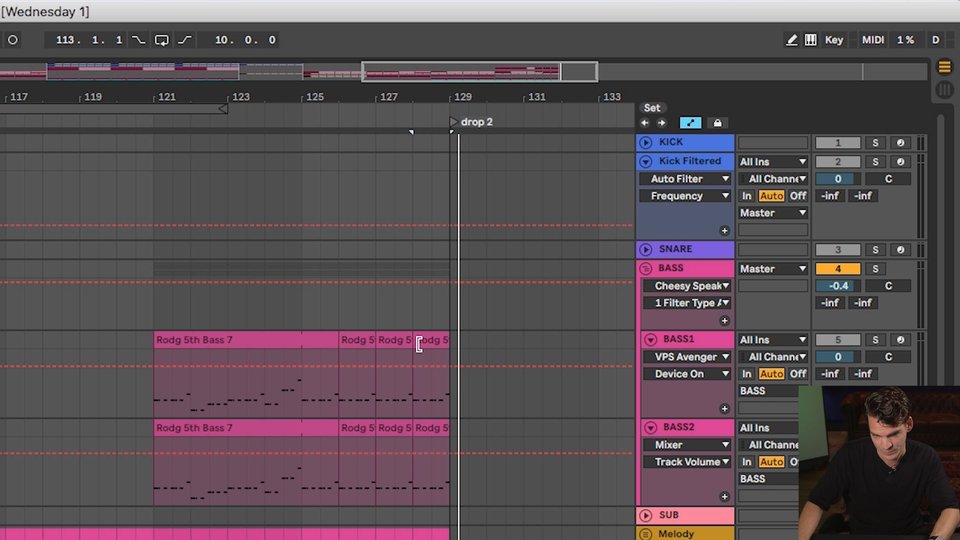 14:55
Arrangement Part 2
Continuing the arrangement, Rodg uses automation, EQ and more to tweak the mix as he builds out the track.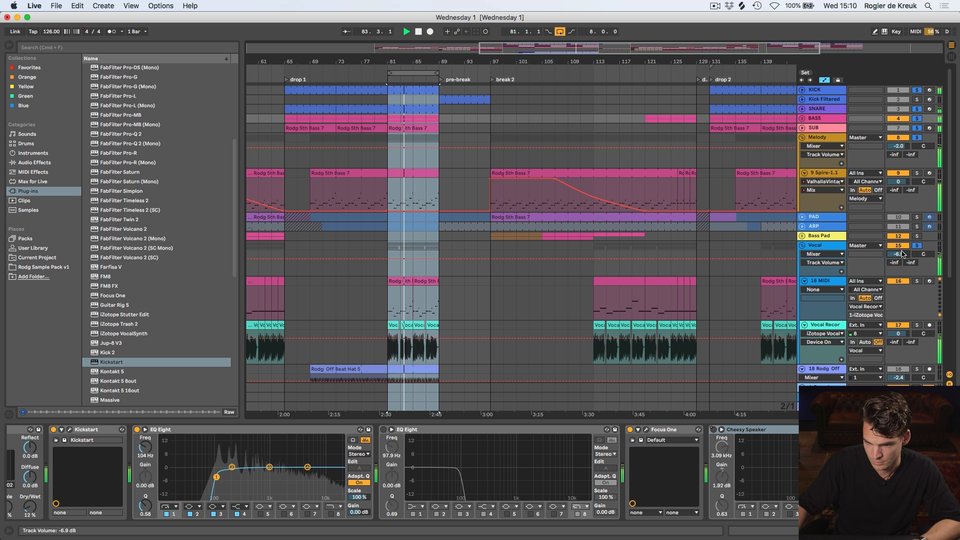 15:25
Percussion
Rodg looks at percussion, adding and editing loops to create a new drum layer.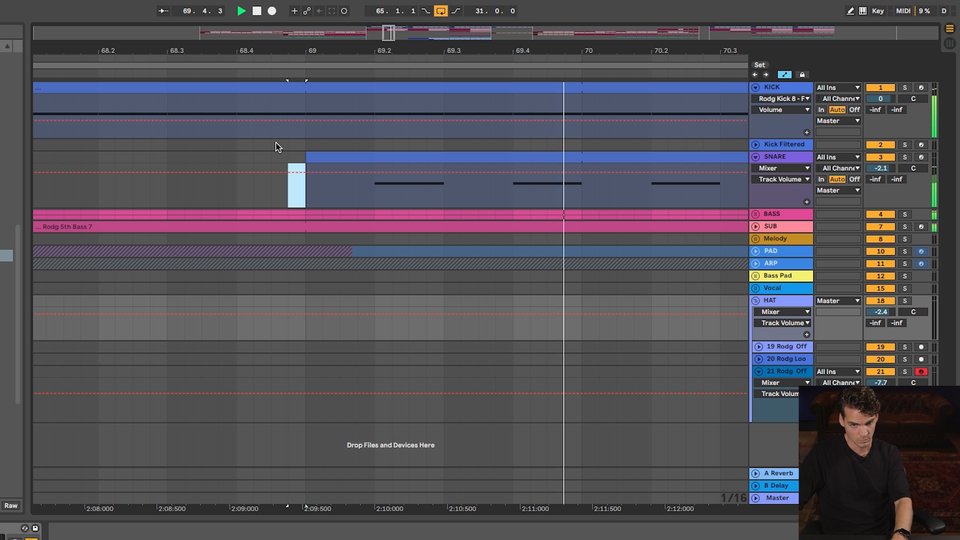 11:32
Percussion Part 2
Continuing with percussion and adding his signature with further arrangement tweaks, Rodg explains how to use analog synth drums for a top layer.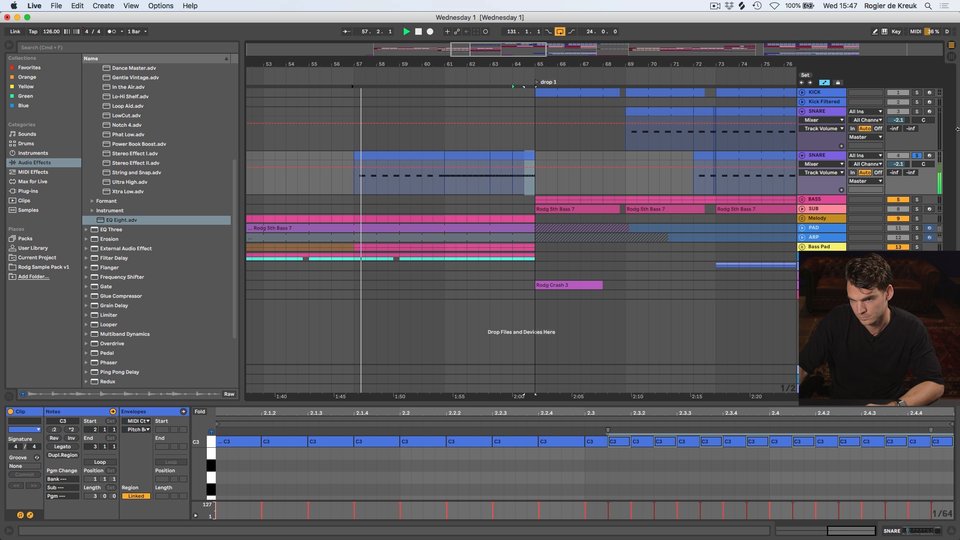 13:25
Adding FX
Rodg explains his method for adding FX, starting with crashes and moving into risers and transitions.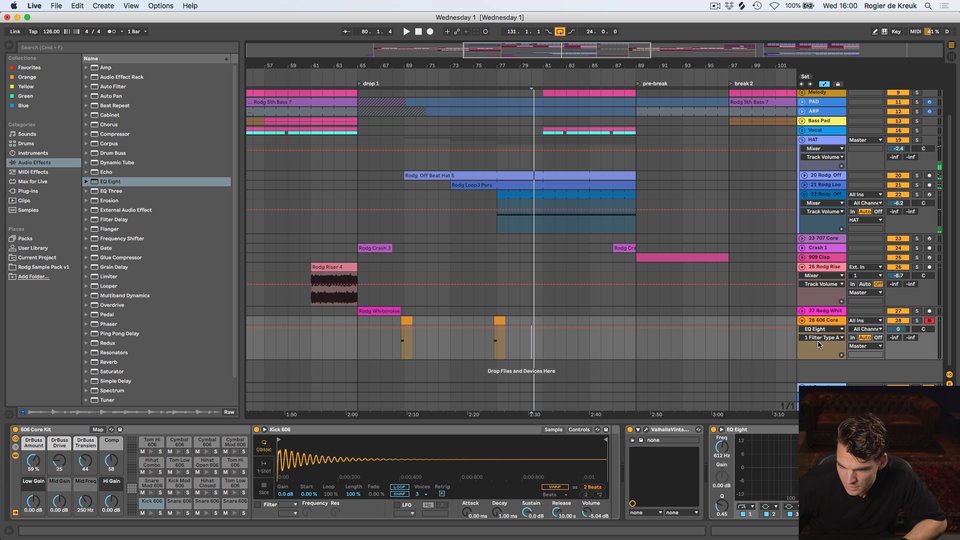 12:44
FX Part 2
Rodg explains how adding white noise and processing the sound can add depth, before moving on to some reverberated snare hits for detail in the mix.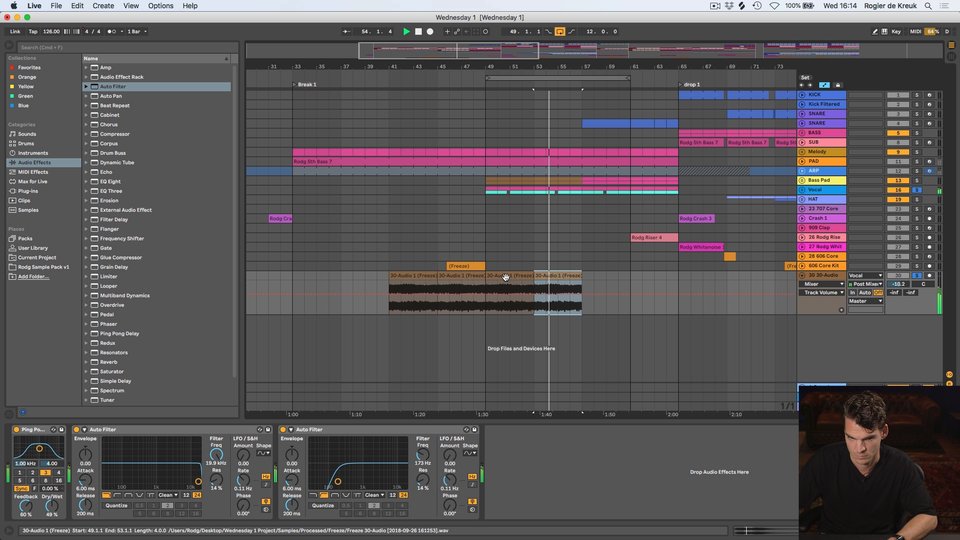 12:45
FX Part 3
See Rodg returns to the vocal recording and learn how to transform the vocoded sound into a effected, lush pad.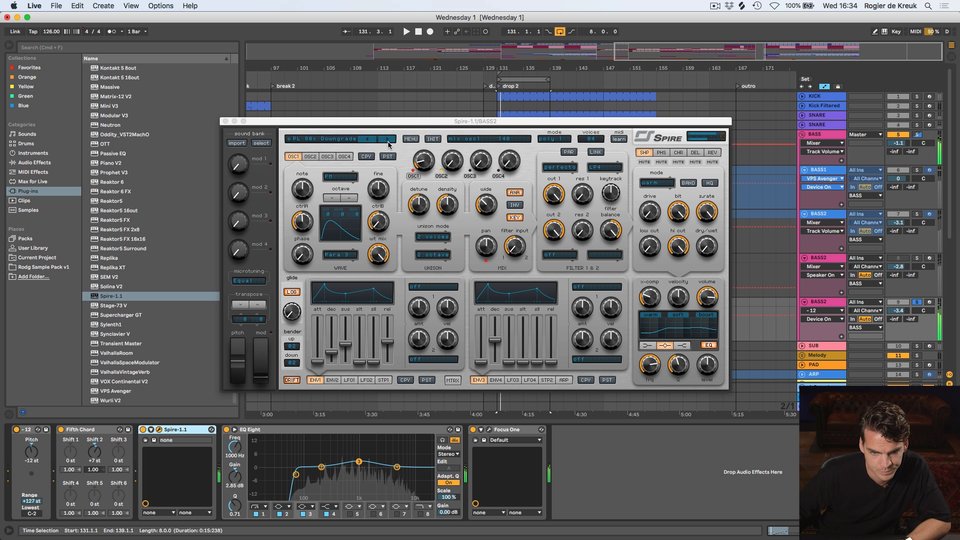 13:43
Finishing
Rodg explains his processes of finishing refinement. Learn how to spot arrangement opportunities and elements of the track that need work.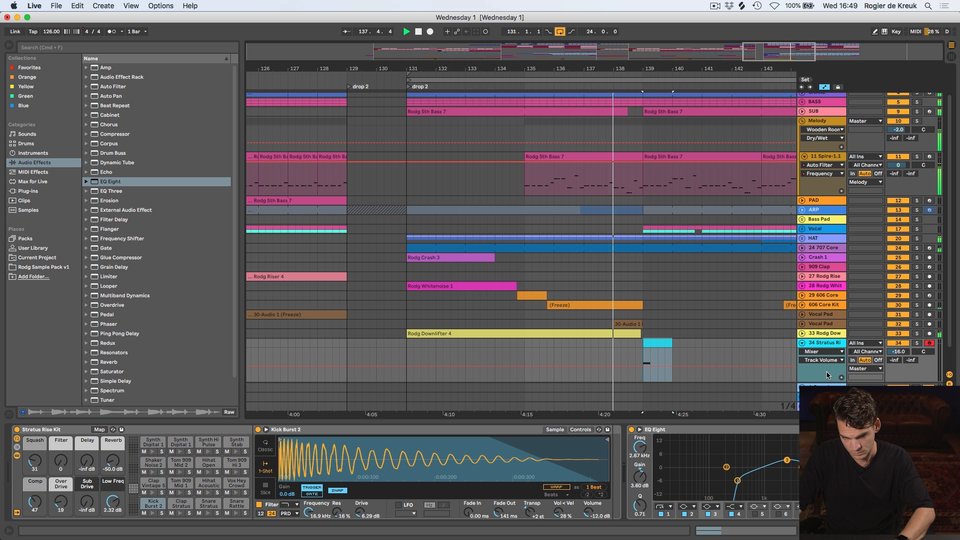 13:42
Finishing Part 2
Watch as Rodg explains how to remove elements to add interest to the arrangement.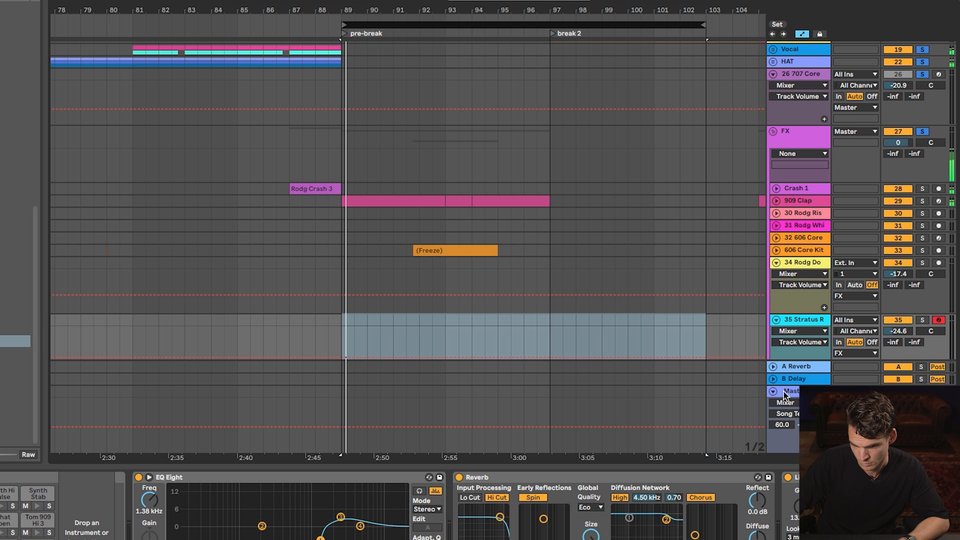 11:02
Finishing Part 3
Rodg creates snare fills, processing, adding automation and reverb. Lean how to continue to refine a mix as the final track comes together.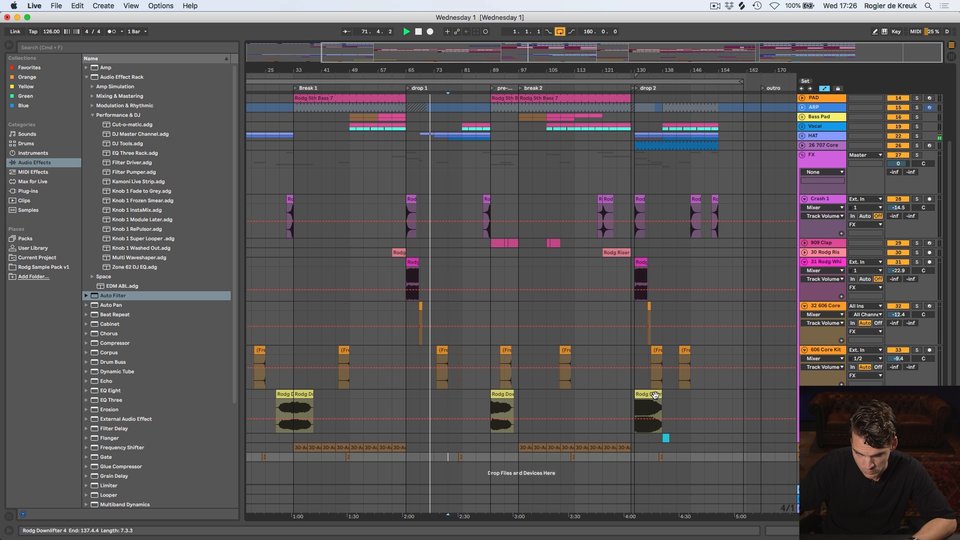 19:35
Finishing Part 4
It's time to add the intro to the arrangement. Rodg teaches you about the importance of the first minute for DJs while retaining interest.
07:30
Walkthrough and Basic Mastering
Rodg has a final run-through of the track before explaining his techniques for basic mastering allowing you to play the track out in the clubs.
About the course

The secret weapon of Armada Music is back to teach another FaderPro course for Armada University. As one of the most celebrated and supported producers in the Armada Music camp, Rodg returns to show you exactly how he creates a track from scratch.
Using Ableton Live, you will get exclusive insight into how world-class producers make the records that labels sign. Watch and learn and understand the creative choices and technical processes that Rodg uses to craft his floor-filling signature sound.

Guaranteed Demo Feedback and Bonus Contest.
By purchasing this course, you're able to get guaranteed demo feedback from Armada Music's A&R team on one demo. Click here – Armada University Demo Feedback – to see how it works.
Course Total Runtime: 4 hours 44 minutes