He's the A&R for Hospital Records and one of the go to producers in the scene for mixing and mastering duties. He's also one half of the incredible Nu:Logic duo.

Get lifetime access to this course now for $39.99
Your browser is too old
We can't provide a great video experience on old browser
Update now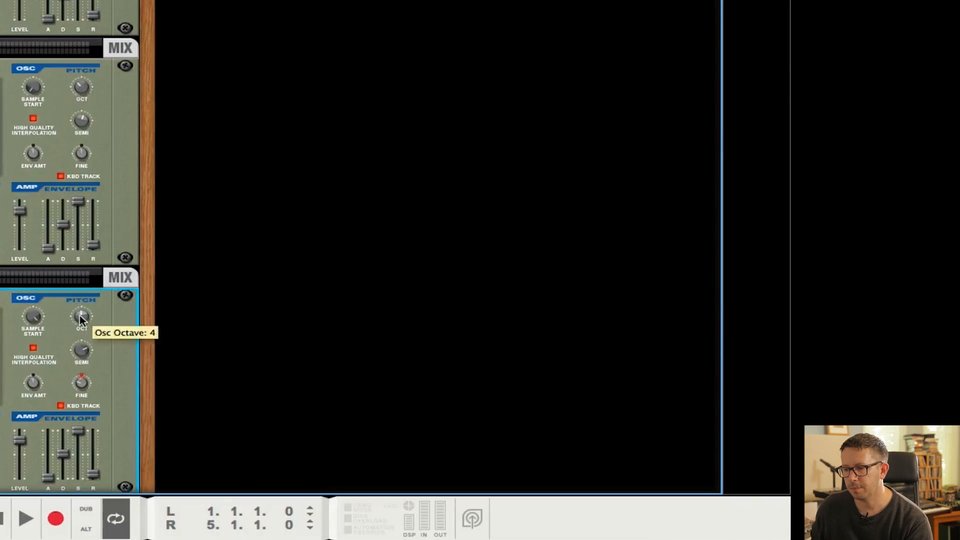 31:54
Introduction
NuTone discusses the origins of the samples used and how to start beat production in reason ideas setting up the initial feel for the track.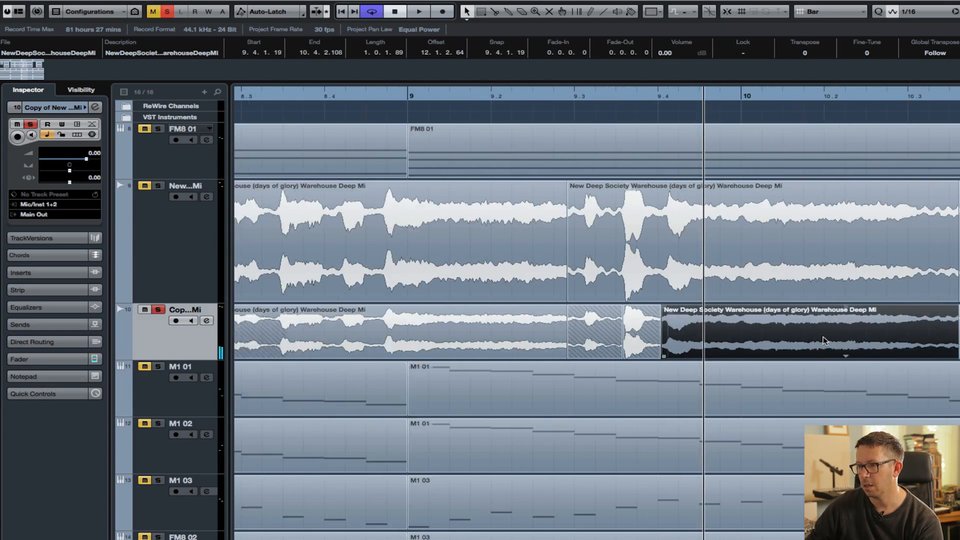 14:12
Chopping and Processing the Vocals
In this chapter, learn editing, slicing and chopping techniques and how you can even improve vocal phrase clarity.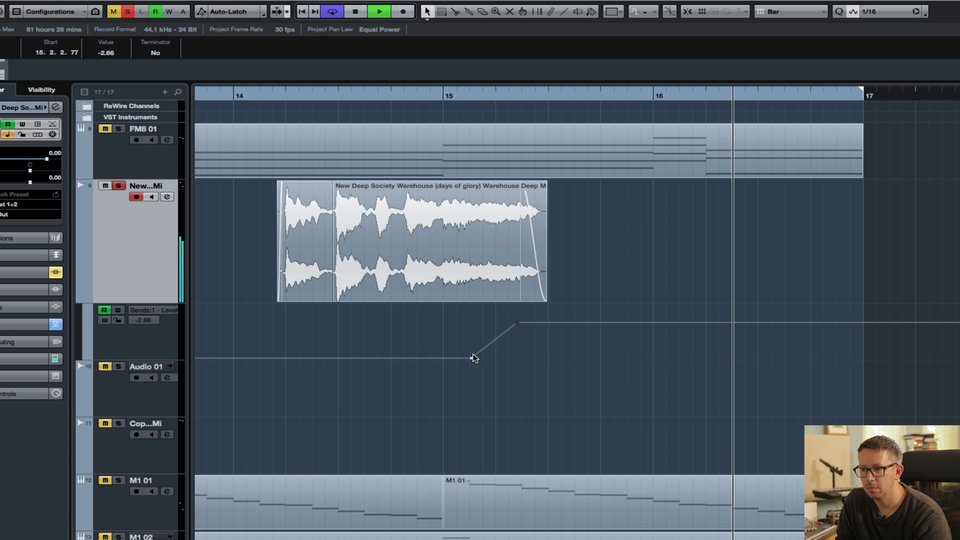 11:20
Recording Space Echo
Learn how to use outboard gear for some unique character and record those signals back into the project and to incorporate them into the song.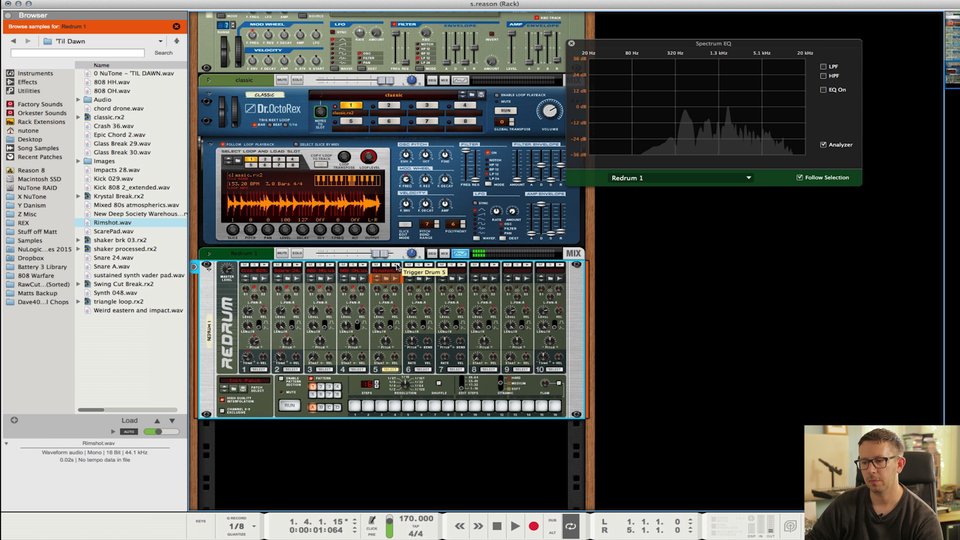 21:55
Creating the Intro Percussion
Organize the part and get into arrangement as the first sections of the song are dialed in with carving out certain elements and processing them.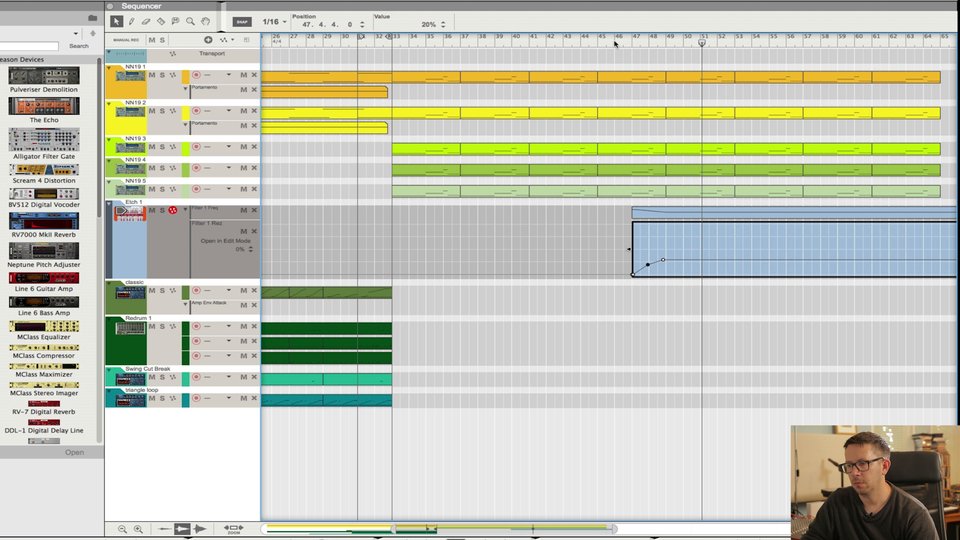 18:12
Intro to the Drop Arrangement
Start building the main drum parts of the song and arranging them as the perfect intro building you too the first main drop section.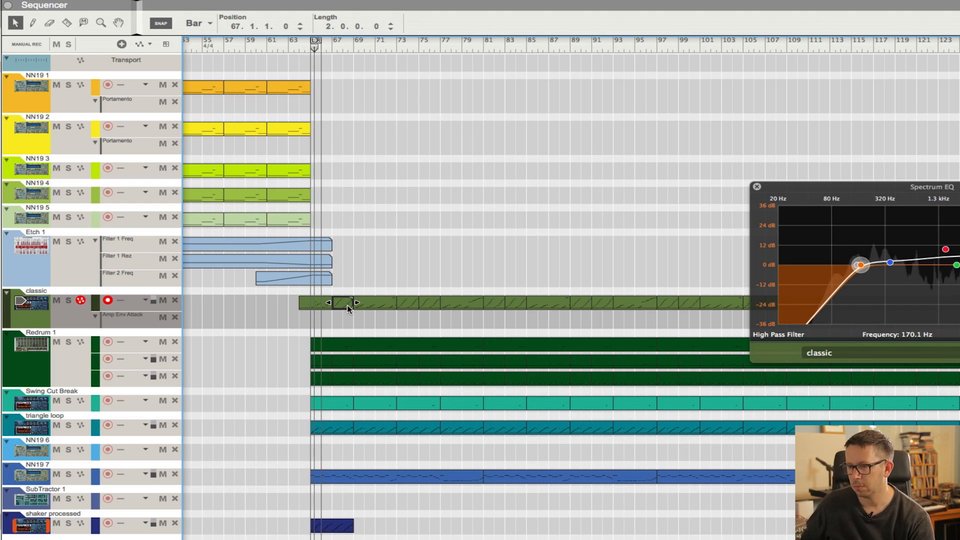 13:32
Creating the Main Bass
Now that the groove is taking shape, learn how Nu:Tone creates a baseline using Reason to tune and get the notes exactly how he wants.
32:21
Arrangement
Nu:Tone shows you first-hand how the main breakdown and drop back into the track were created. He also starts refining the mix and balance of everyth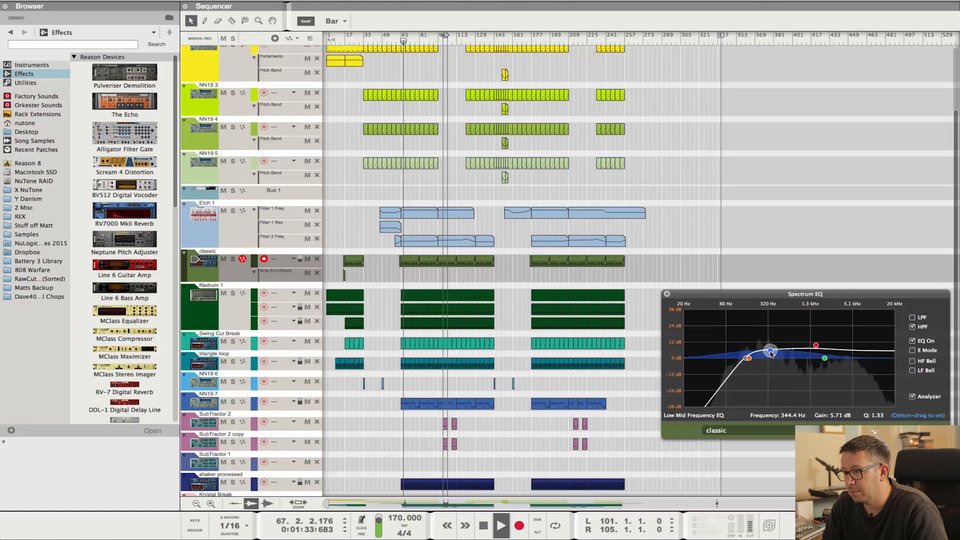 30:53
Mixdown & Mastering
Look at the mix together as a whole and by soling each part making sure the effects and transitions are all as smooth as possible in the final mix.
About the course

Tough for anyone in the DNB world not know the work of Nu:Tone and there's surely not a DNB fan out there that hasn't heard of the legendary, Hospital Records so to say that this first course release with this team is exciting, is a major understatement.

In this course, Nu:Tone starts with absolutely nothing and builds one his legendary releases from scratch showing each step along the way to completion while exploring and explaining each step along the way. We like to present you with courses that make you feel like you are sitting right next to the producer and with Nu:Tone, he made this quite easy for us. With over 3+ hours of content, there is something here for all levels and definitely an inside scoop into how one of the best producers in the world works in the studio.
Topics covered include: Chopping & Processing Vocals, Recording with the Space Echo, Arrangement, Recording & Producing the impactful drop, percussion, writing & making the bass, Music Theory, Mixing & Mastering and producing the perfect final mix!
ABOUT THIS COURSE
3 Hours Course Content
Platform: Cubase & Reason
Lifetime Access
Money Back Guarantee