In this course, Martin builds a beat from scratch and takes you on a creative journey from start to finish and shows each step along the way

Get lifetime access to this course now for $49.99
Your browser is too old
We can't provide a great video experience on old browser
Update now
Contest Details
*NOTE: You must DISABLE pop-up blockers on your web browser to download the PDF.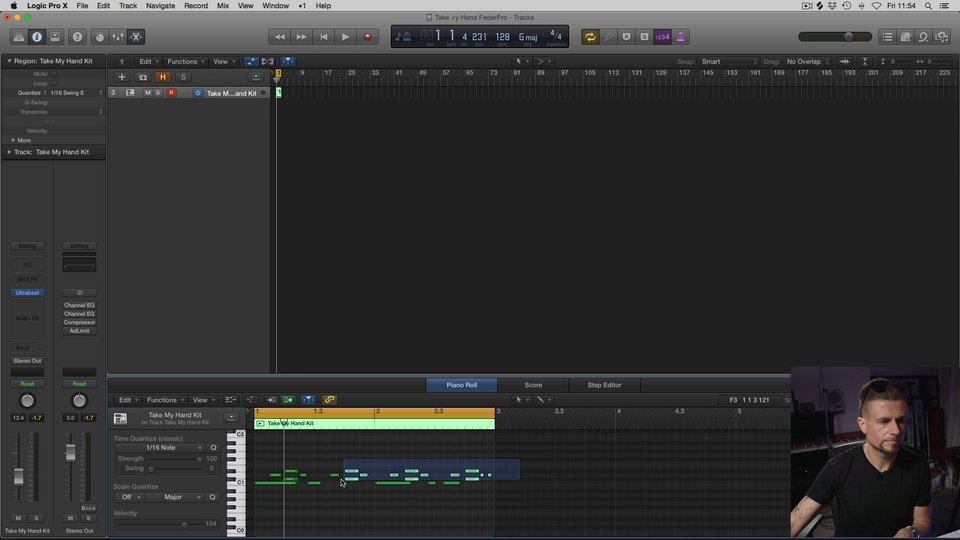 09:41
Drums
Martin starts with an empty project by building a drum pattern using Logic's Ultrabeat virtual drum machine plugin and a midi controller.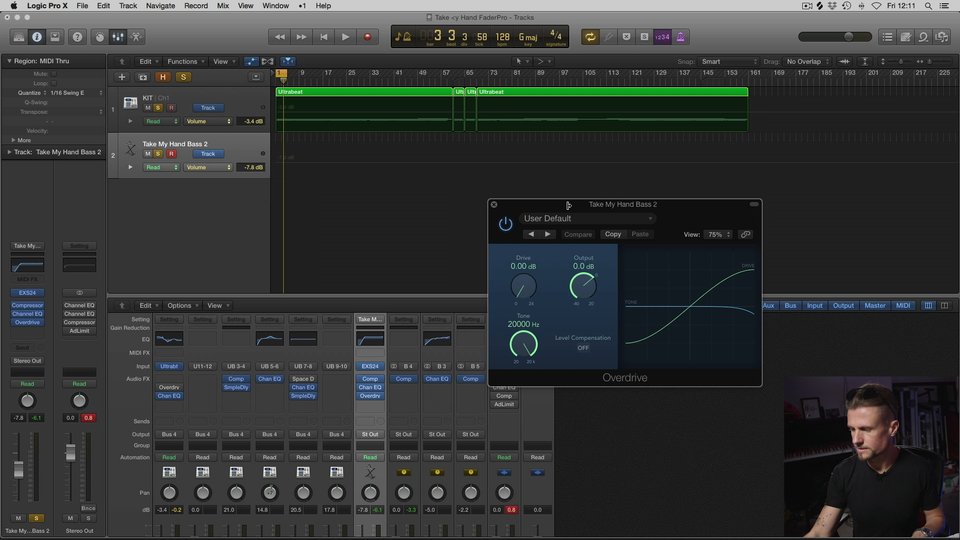 08:33
Bass
Martin creates a classic garage sounding bassline to start shaping the identity of the record and he shows the processing to blend with the drums.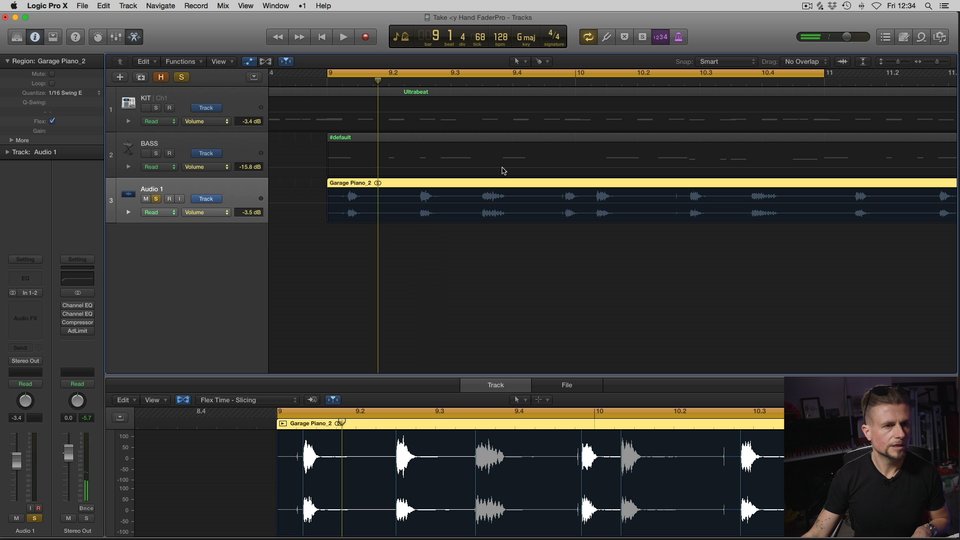 08:51
Keys
Flex time is used to help chop an electric piano sound as well as a stab sound to start making record the feel alive with some new energy.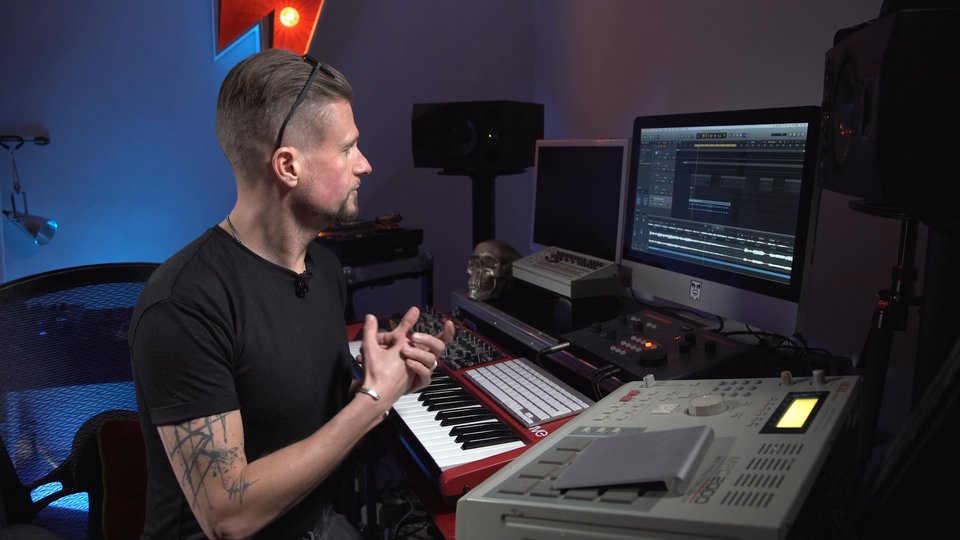 18:41
Vocals
Martin illustrates how to edit, process, and pitch correct vocal samples so they make sense in the context of the song and creates a new scat vocal.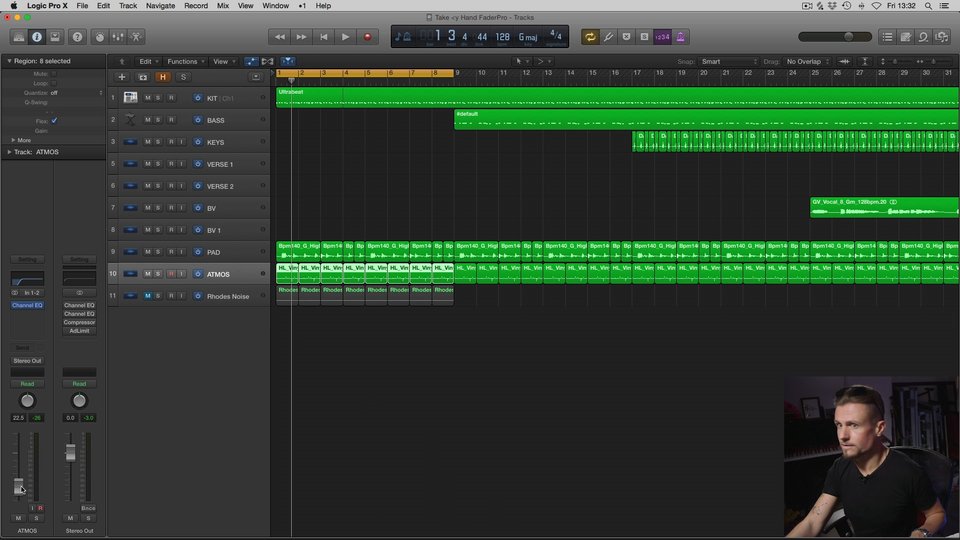 08:20
Pads and Atmosphere
Martin introduces pads and other audio samples to add organic warmth to the basis of the track and starts to focus on all the sounds as a whole.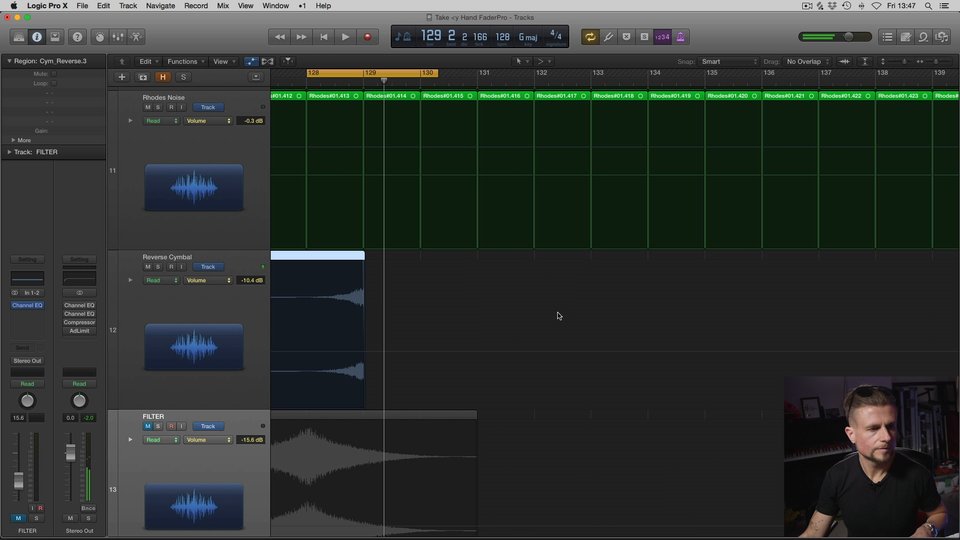 04:46
Cymbals and FX (pt 1)
Martin discusses he techniques for how best to accentuate a drop using effects and other various musical elements for maximum contrast.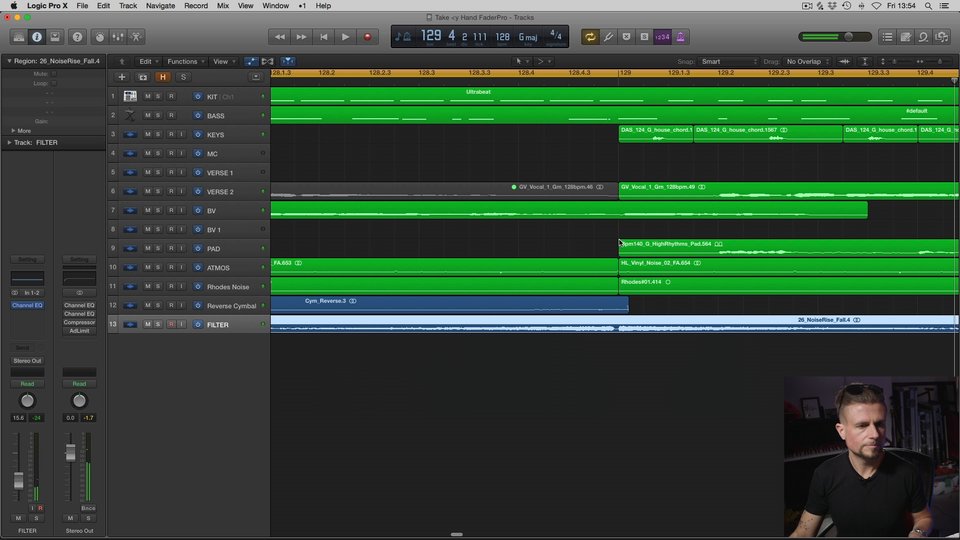 02:43
Cymbal and FX (pt 2)
Learn what elements can be used to define the drop and how to use EQ on FX & cymbal sounds to create a more full delivery.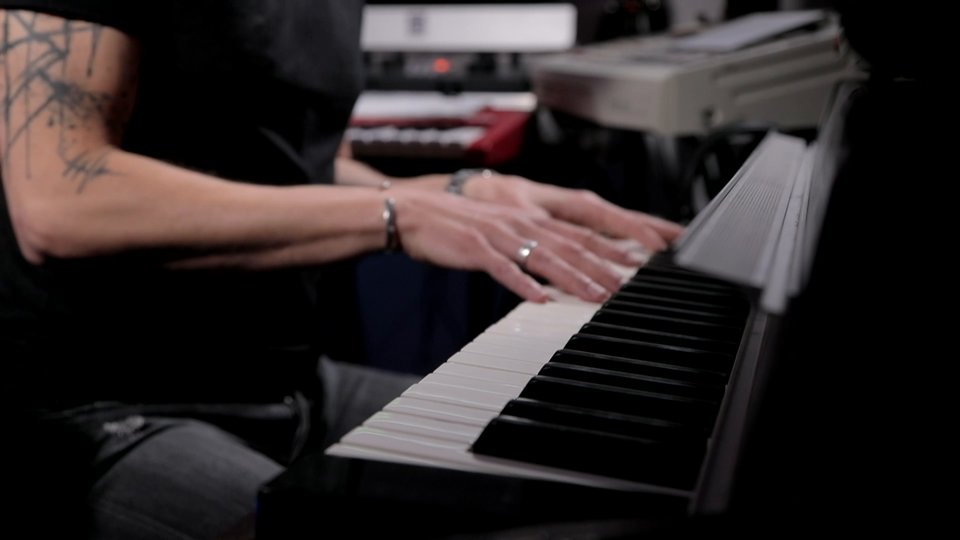 13:52
Rhodes Keys
Integrating more live instruments, Martin uses an actual vintage Rhodes keyboard to add a timeless classic sound to the track.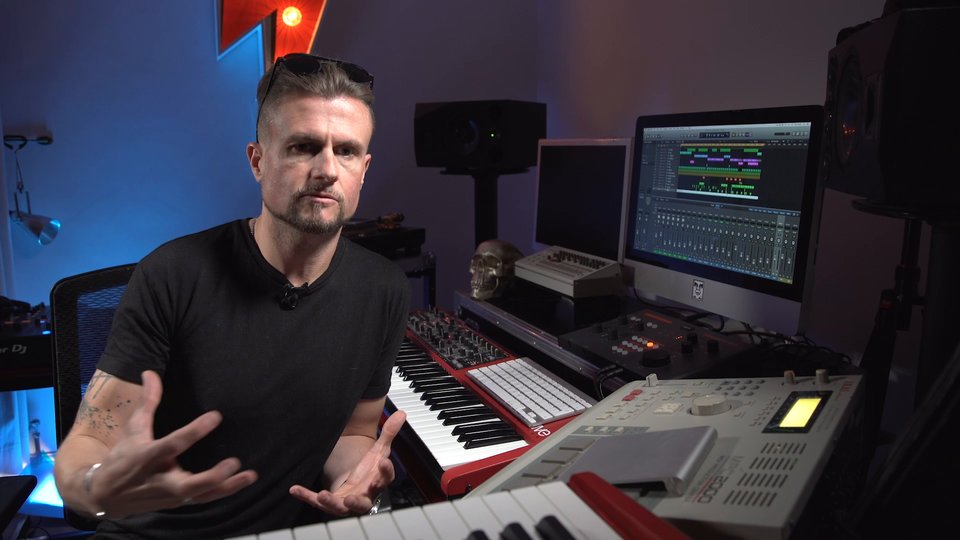 12:55
Piano Part
Martin adds & records a Nord electric piano lead into the track and arranges it to create that missing piece in the record.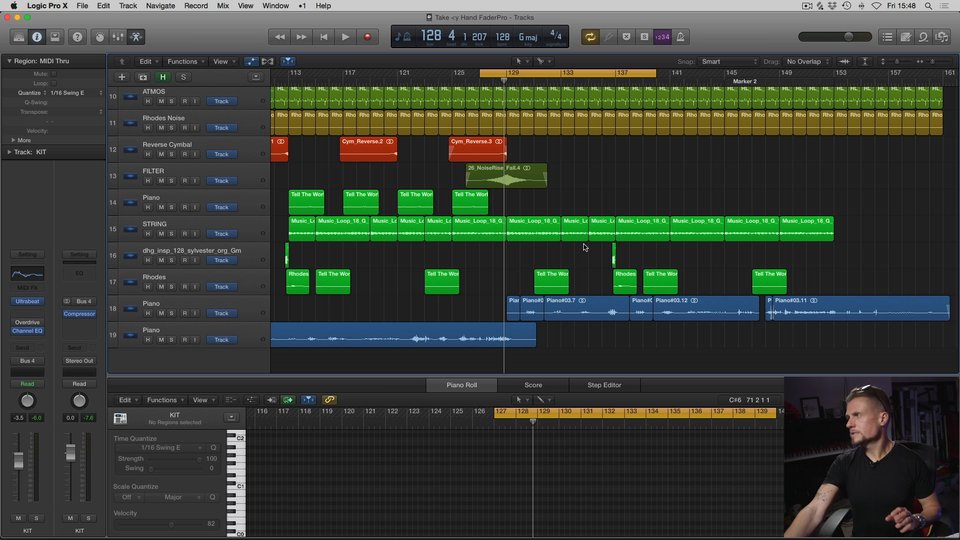 16:00
Automation
Martin goes through the entire record and stats playing with the automation to make sure everything is sitting perfectly in the track.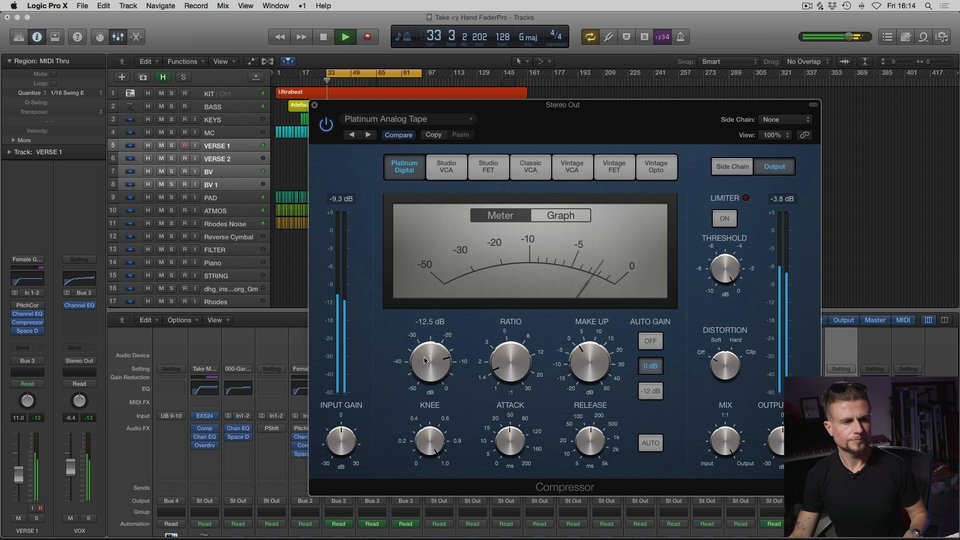 09:50
Mastering
DJ mastering" channel processing has been applied with intent to send to DJs and record labels for review and live testing. 
About the course

This is Martin's first masterclass and as we are sure it will not be his last. He's excited to share his knowledge in the studio with his fans and other aspiring producers around the world. "I love giving back with these videos because when I was starting out I didn't have these online courses, but I did receive a lot of help so I appreciate paying the knowledge forward," says Martin.

Exclusive Contest Opportunity:
As a special treat, Martin has agreed to a contest where anyone who purchases his course will have the opportunity to show him your production skills and what you learned in his course by submitting a demo to Martin directly. He will then choose the Top 3 winners and the person with his favorite track submitted will receive a 30 minute live Skype video chat with Martin to talk about all things music production. All demos MUST be submitted before December 23, 2019. Full contest details are available in a PDF that comes with the purchase of the course. Get started today, and good luck!