Your browser is too old
We can't provide a great video experience on old browser
Update now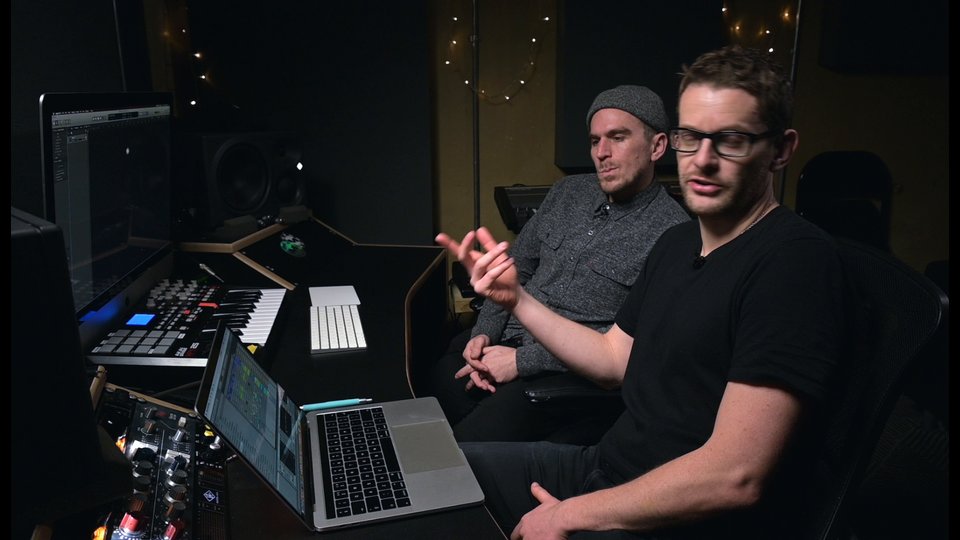 03:42
How We Work
MANT kicks off with an intro of how they work, what they do to get started, their approach to getting their idea's down for each record.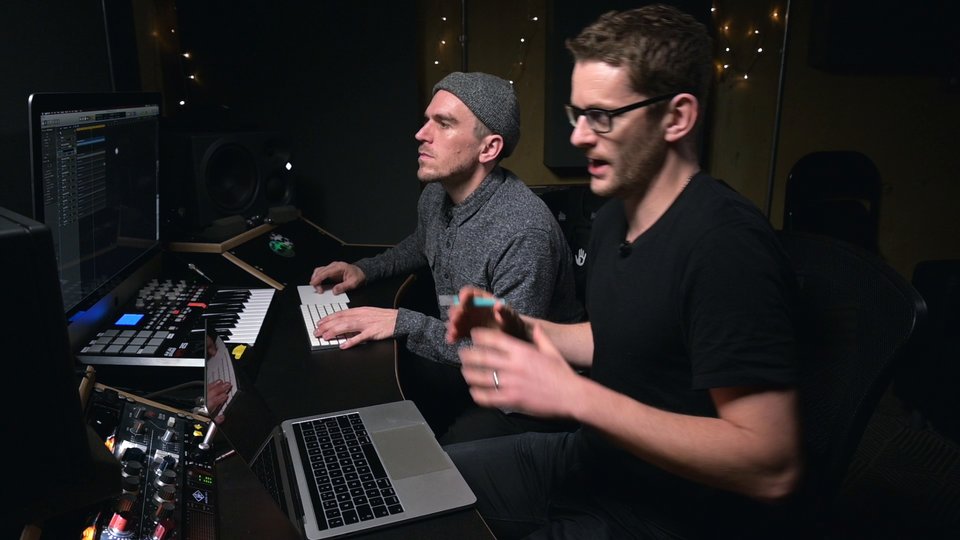 09:22
Drums: Importing the Sounds 
MANT starts importing their drums and rhythm sections, the bass & some loops & midi (including the 808) to get a rough sketch and groove.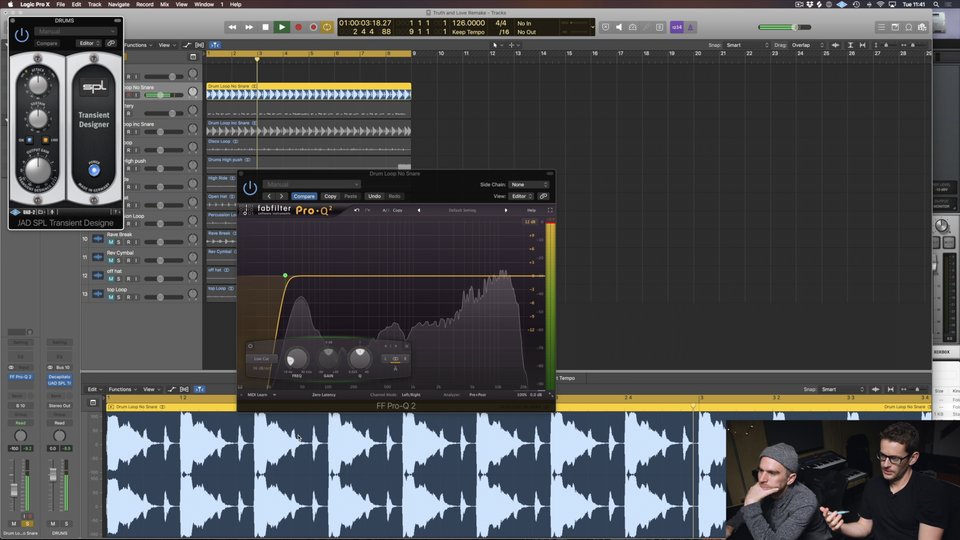 20:29
Drums: Processing
Learn techniques on loops and how to obtain more swing & life with edits & slices and how to mix while you are working on a track.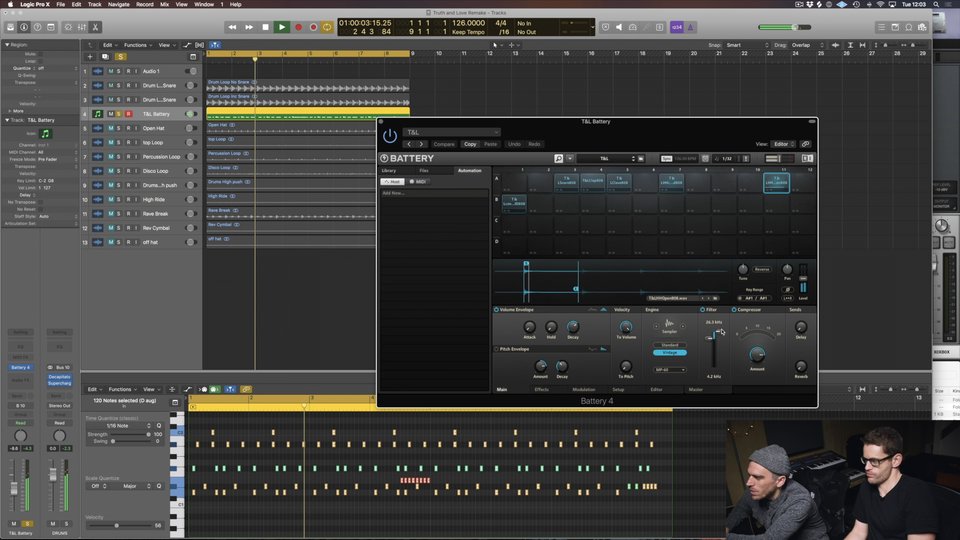 06:22
Drums: Explaining & Using Battery 
Look at NI's Battery and how to manipulate drum sounds while playing with particular hits and how to adjust a few very specific parameters.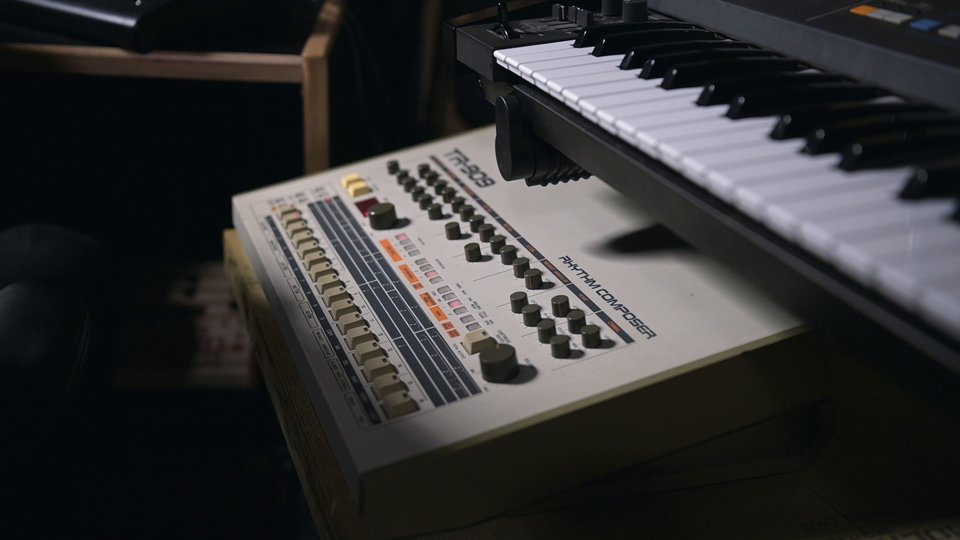 13:19
Drums: Recording the Roland 909
MANT dives deep into the Roland 909 and how it was used in their track and explains in detail the keys using the 909.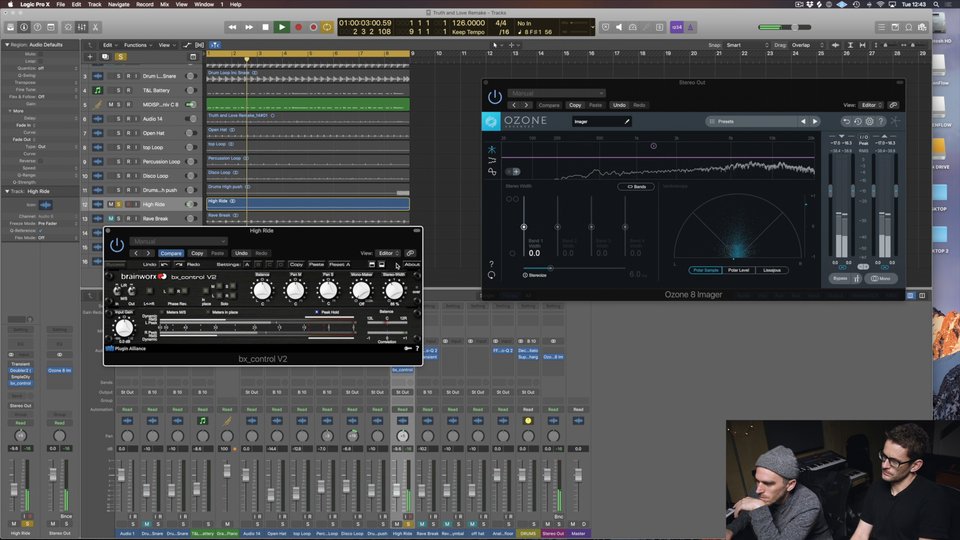 04:52
Drums: Stereo Balancing 
Learn how to add width to your drums by delaying the signal to give you some stereo effect. Playing with the Pan and how to use Logic's Sample Delay.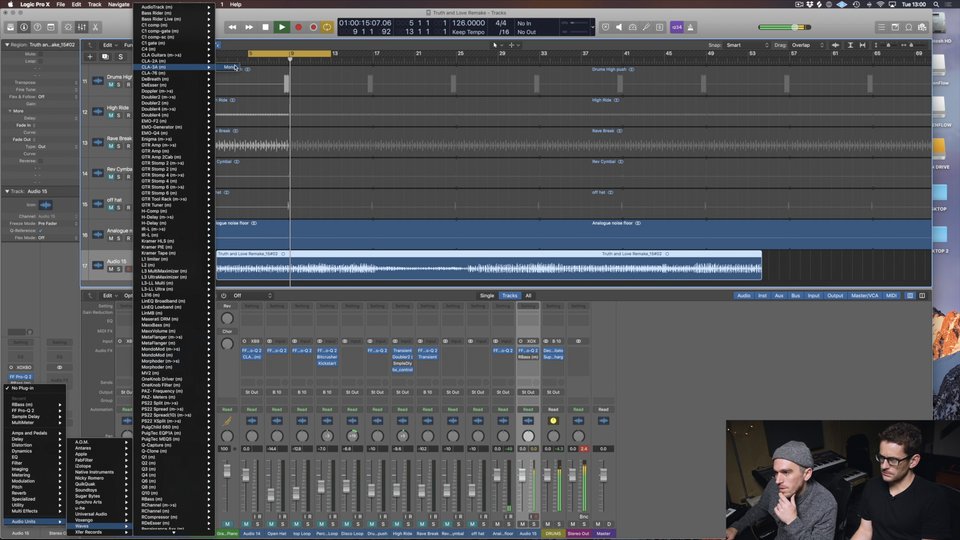 15:47
Bassline: Recording the 303
MANT pulls out the XoxBox 303 to record the bassline. Watch how they achieve that acid groove sound and discusses analog vs digital.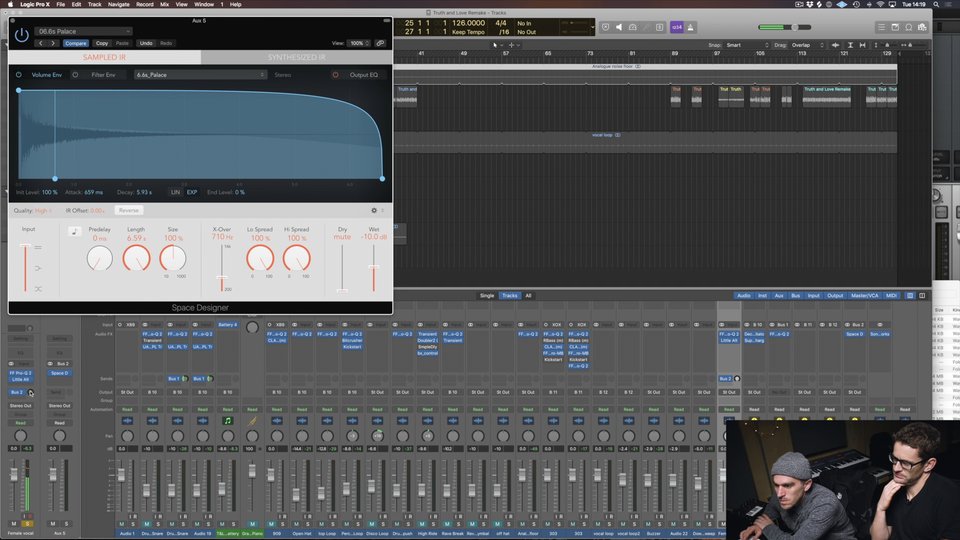 22:25
Arrangement: Part 1
MANT explain their Macro vs Micro arrangement philosophy and how they use both to finely tune their arrangements. They also do some more mixing.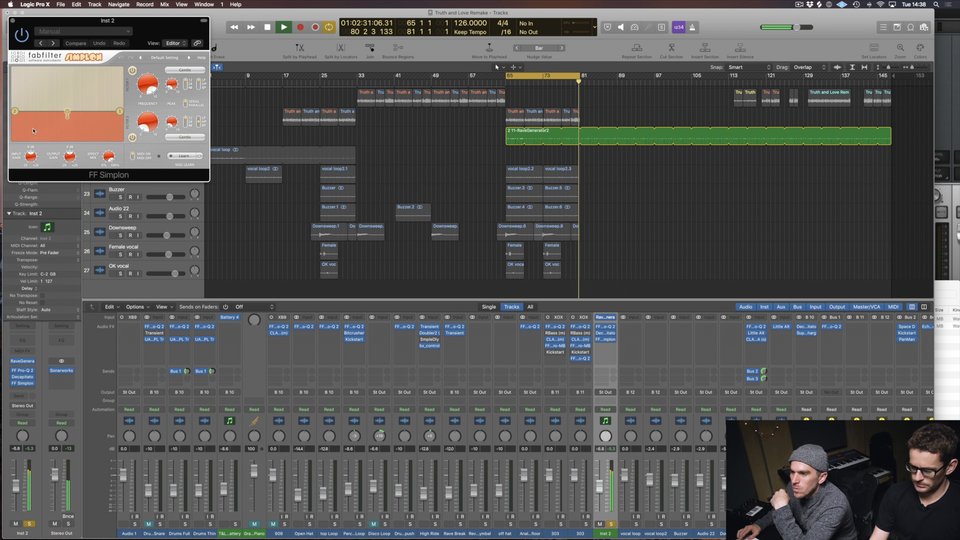 05:17
Rave Generator 
MANT shows off one of their favorite plug-in's that's stacked full of sound and how they used it to layer some sounds in the track.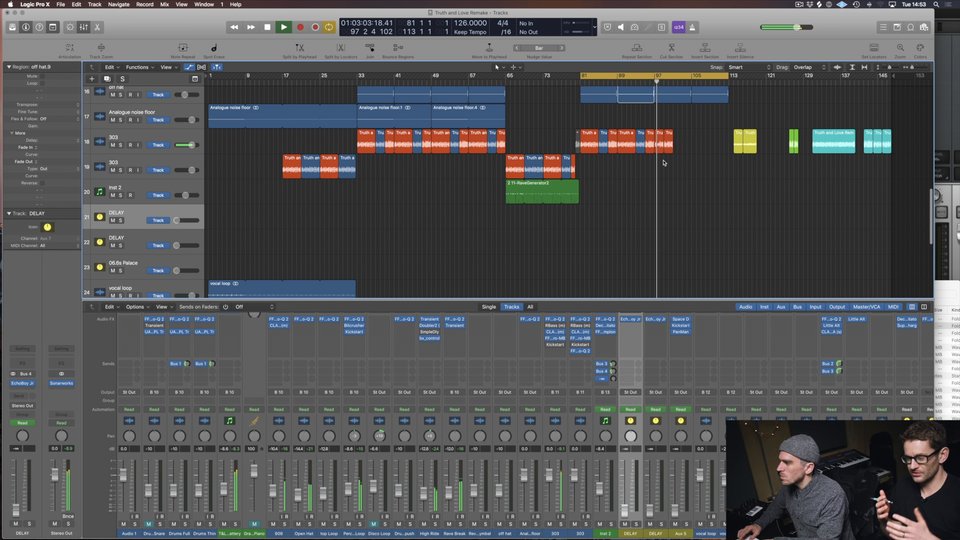 16:58
Arrangement: Part 2
Watch as MANT dives deeper into the arrangement and its completion and give the record it's personality while doing some more final mixing.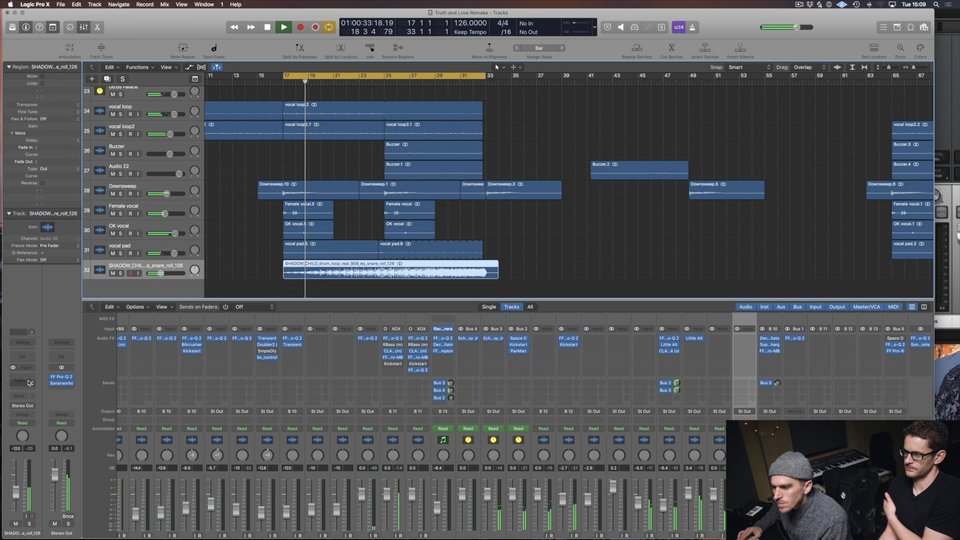 12:46
Arrangement: Part 3
Watch as MANT balances, levels and EQs various sounds and starts bussing sounds and "micro arranging" each section to be on point.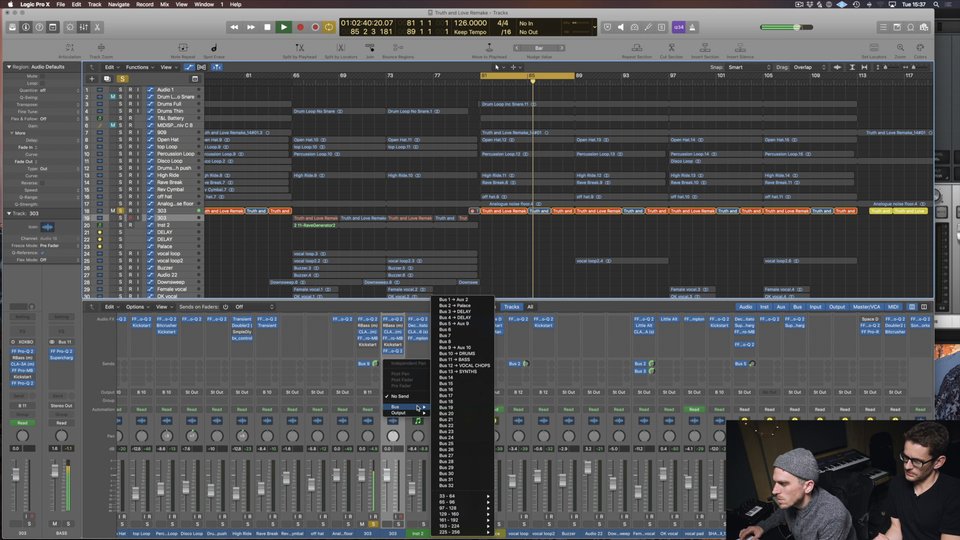 18:11
Mixing
Track by track, beat by beat, MANT goes through each section to check on the mixing and balancing of each sound to get it ready for finalization.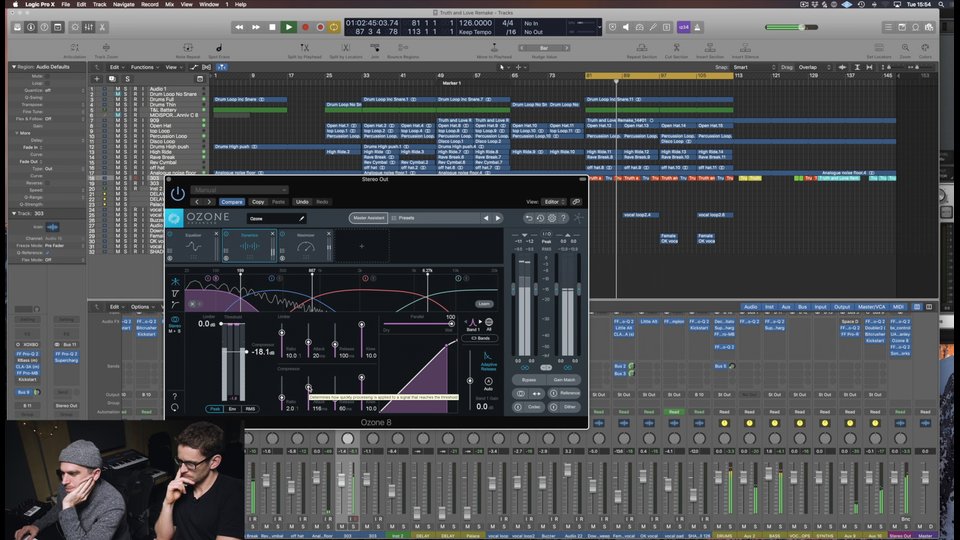 11:59
Cutting a DJ Master
MANT show you how to add final master chain processing creates a perfect DJ mix to test drive and send out some DJ's for support.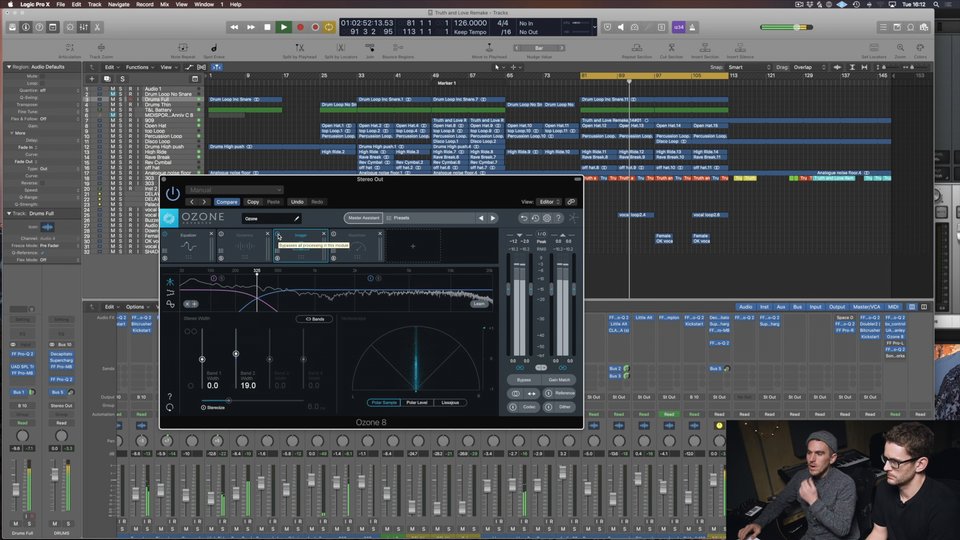 03:59
Cutting a Pre-Master 
Learn how to properly leave headroom for a mastering engineer and other compressor & limiter techniques to know when creating a final mix and master.
About the course
London based house and techno duo, MANT, bring an eclectic range of influences to the table and have moulded these into their own unique sonic signature.
Their inimitable brand of club music has seen releases on MTA Records, Yousef's Circus, Cr2, Elrow, Solä, VIVa, Weapons plus 'Bodywerk' on Danny Howard's record label Nothing Else Matters, which received unprecedented support across radio and club DJ's alike. Not just prolific producers, MANT were singled out in Data Transmission's Top 20 Best Festival DJ Sets of 2016; a testament to their prowess as selectors.
Their exclusive course for FaderPro, in partnership with Viva Music, is an extremely analytical & philosophical journey into the dup's minds as producers and how they make cutting edge house music. Watch as they recreate from scratch, their track "Truth & Love" which is a featured Viva Music release.
MANT goes way beyond just button pushing and give a lot of theories and reasons to why they do what they do to achieve the sound they want. As extremely seasoned and polished producers, they have a very distinctive technique to their sound and throughout the course you'll learn just how detailed they go into their creative process. This is a very special course that really dives into the details!

Total Runtime = 164 minutes (2.7 hours)