In The Studio w/ Luke Bond
Your browser is too old
We can't provide a great video experience on old browser
Update now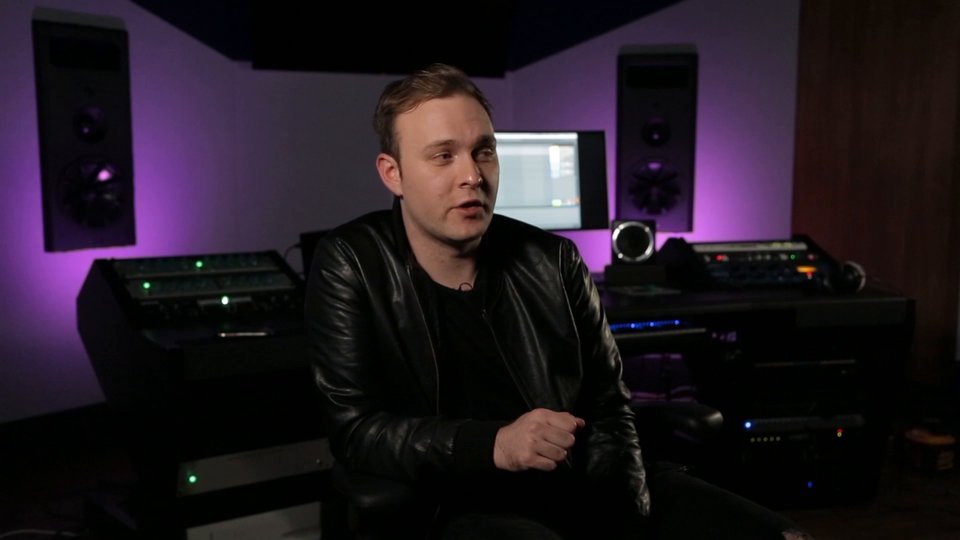 00:39
Introduction
Luke introduces the course and explains the plan for creating a "Cheeky Banger" from scratch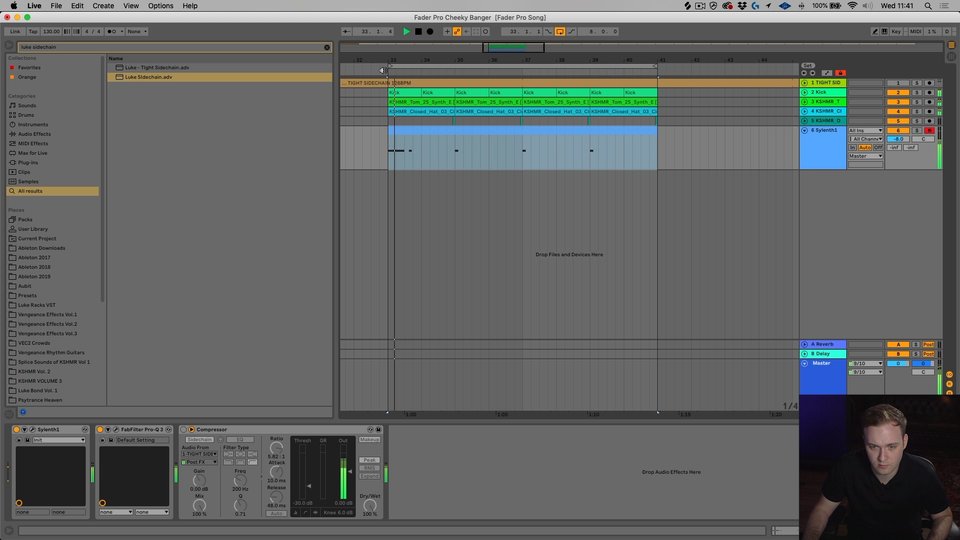 25:59
Drums (Part 1)
Starting with the drum section, Luke sets up the sidechain trigger then builds the kick, hats, toms, open-hats and white noise.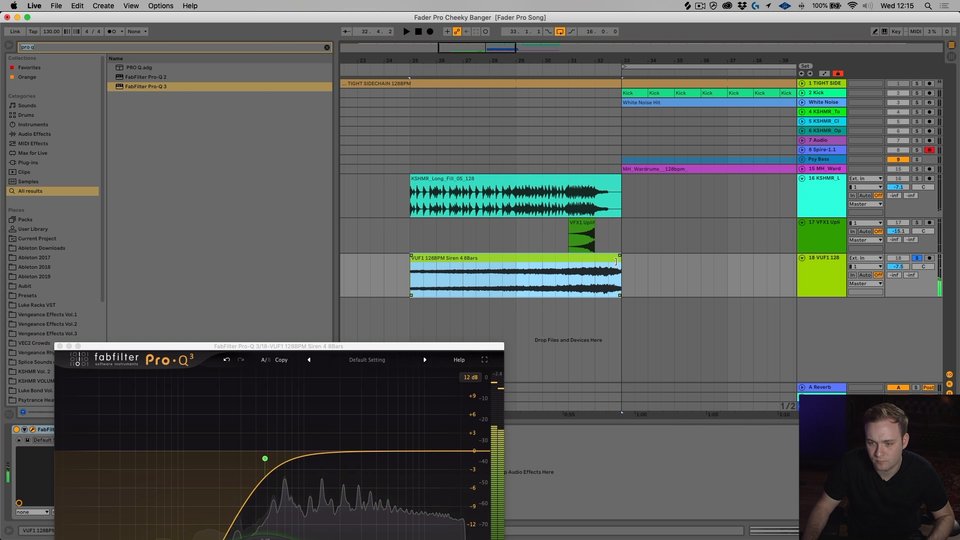 12:48
Drums (Part 2)
Explaining how and where he sources his drum sounds from Splice.com, Luke continues to add percussion and drums before risers and the build-up.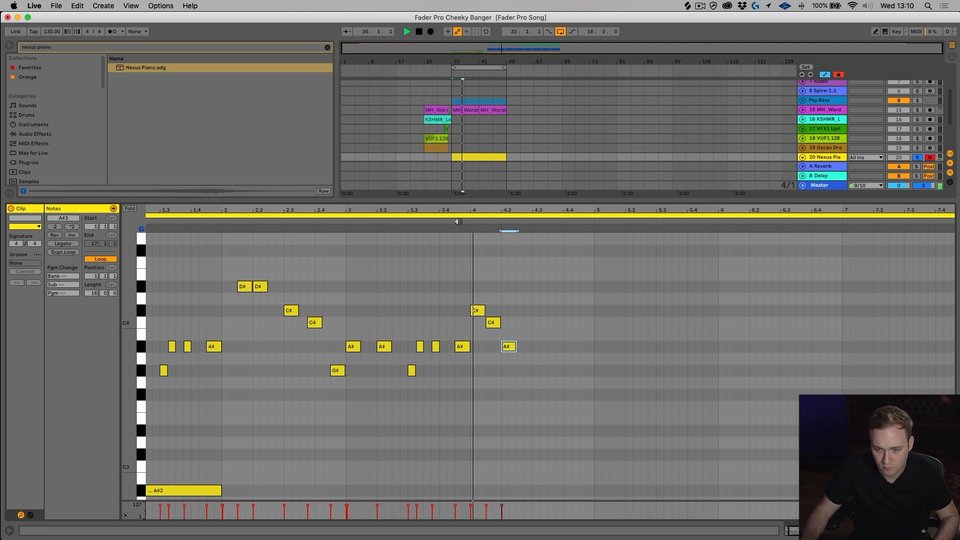 09:49
Composition
Luke explains his process for composition and creating melody. Using the piano sounds he starts building chords and a melody line.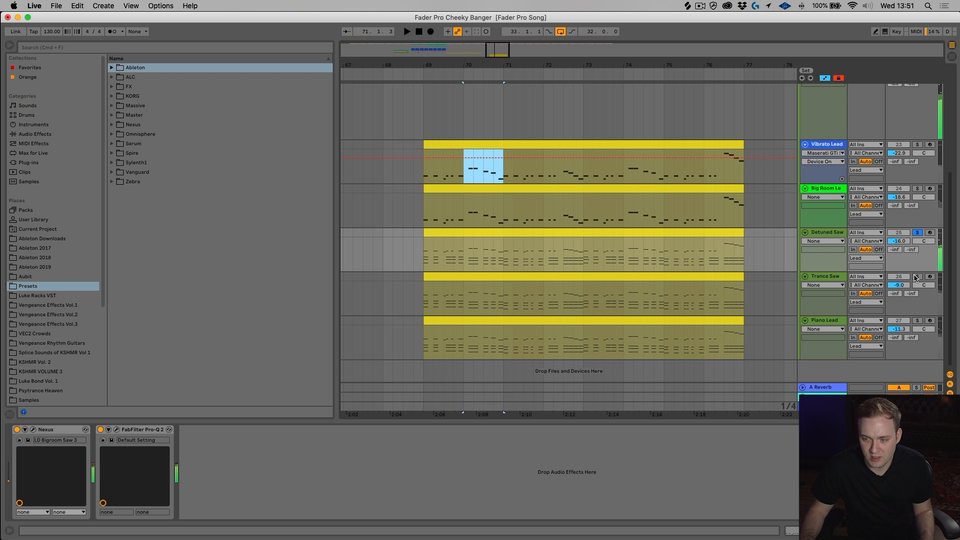 10:04
Sound Design
Explaining sound design, Luke builds his lead sound stack. He explains adding vibrato, reverb to his lead sound, stacking detuned saws and more...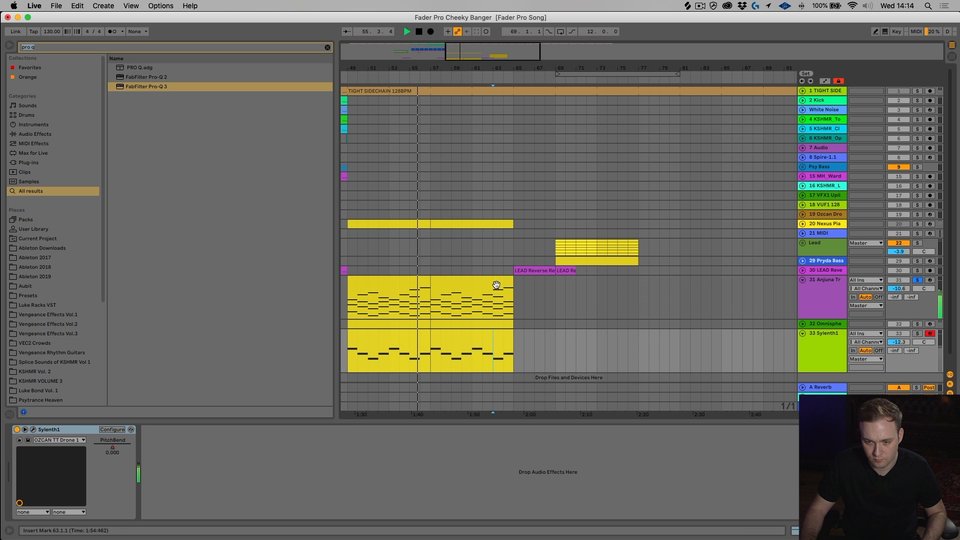 23:14
Breakdown (Part 1)
Luke starts the breakdown, adding reverse reverbs, thickening pads and using vocal effects, drones and sustained strings for tension and energy.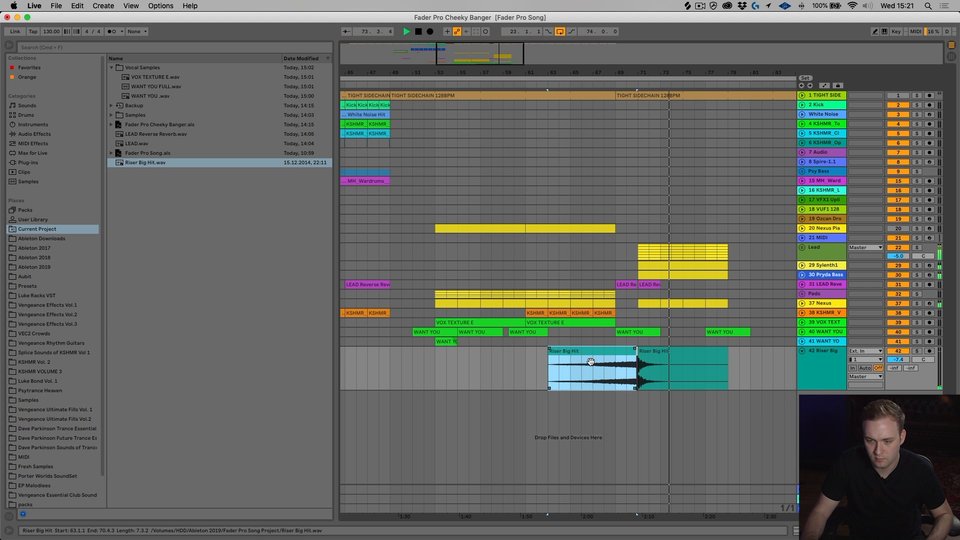 13:04
Breakdown (Part 2)
In this second part to the breakdown, Luke adds a vocal sample, explains reverb automation before jumping into big-room drums and stadium style claps.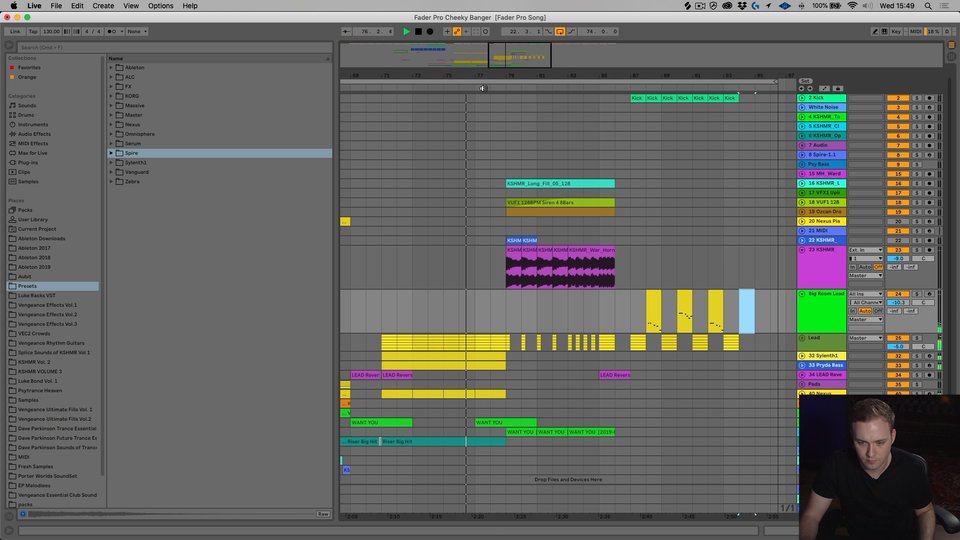 28:04
The Drop
Luke explains how to make a killer drop and adds horns, stabs, snare fills, filters and a clever call and response technique for extra vibrancy.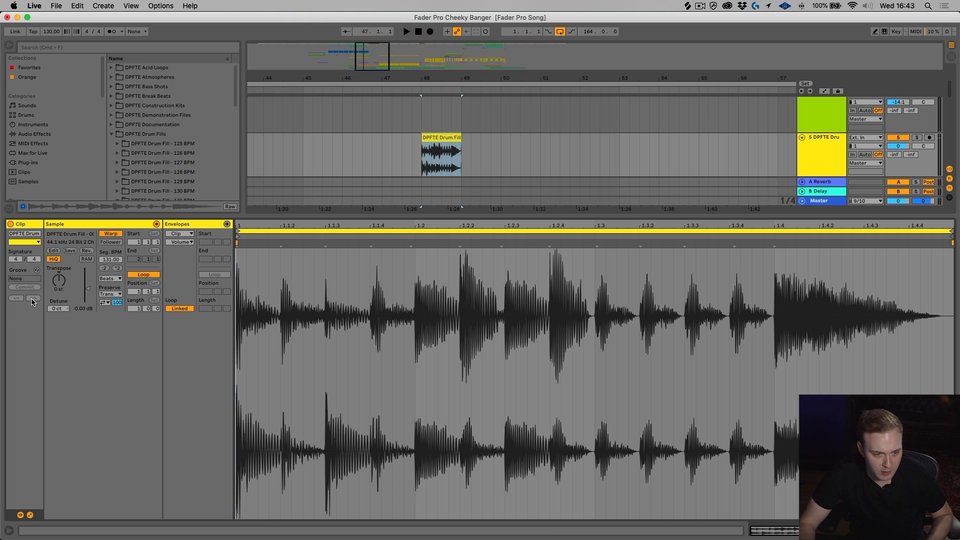 10:34
Arrangement (Part 1)
Now it's time to start the arrangement. Luke explains his techniques for turning the elements into a complete track.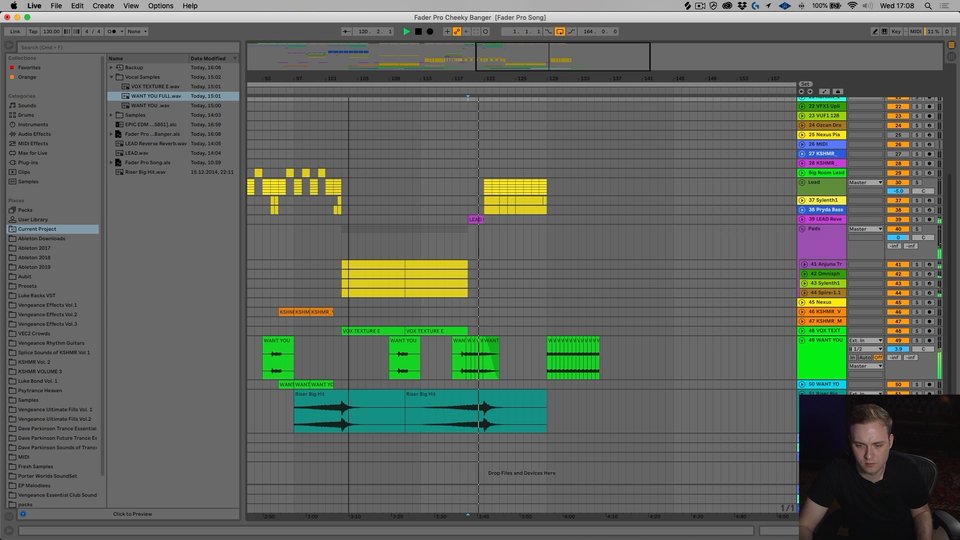 12:49
Arrangement (Part 2)
Moving on to other arrangement techniques, Luke explains how to make a second breakdown and develop it from the first.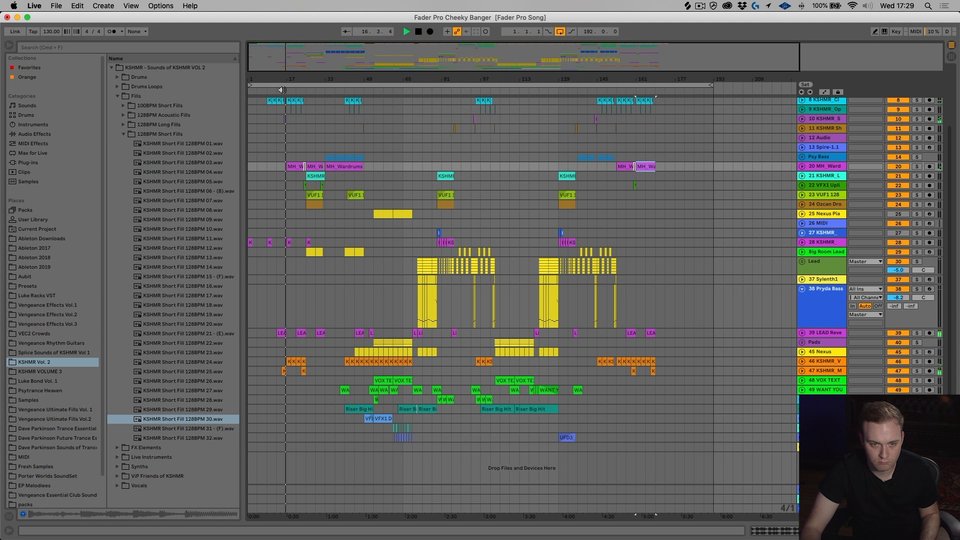 14:34
Arrangement (Part 3)
Luke shares several specific techniques on finishing the arrangement and also some technical fine tuning to make sure the levels are just right.
09:54
Mix & Pre-Master
To finish the track, Luke shares his mastering process including the use of a limiter, EQ and placing certain tracks in mono for punch and clarity.
About the course
His name is Bond. Luke Bond. A studio whizkid who's music making has made him one of the ones to watch at Armada Music. With support from such big names as Gareth Emery, Cosmic Gate and the main man, Armin Van Buuren
Now, in his first course with FaderPro for Armada University, Luke teaches you about his studio techniques and process as he creates a signature Luke Bond, "Cheeky Banger" from scratch.