In The Studio w/ Danny Byrd
Learn from one of the finest D&B producers in the business with this exclusive course for Hospital and FaderPro. Plus. Watch Danny Byrd create a track in Logic Pro X and download the stems with the course!

Get lifetime access to this course now for $49.99
Your browser is too old
We can't provide a great video experience on old browser
Update now
FaderPro_DANNY BYRD COURSE STEMS.zip
Included with purchase of course. **BE SURE POP-UP BLOCKER IS OFF TO DOWNLOAD**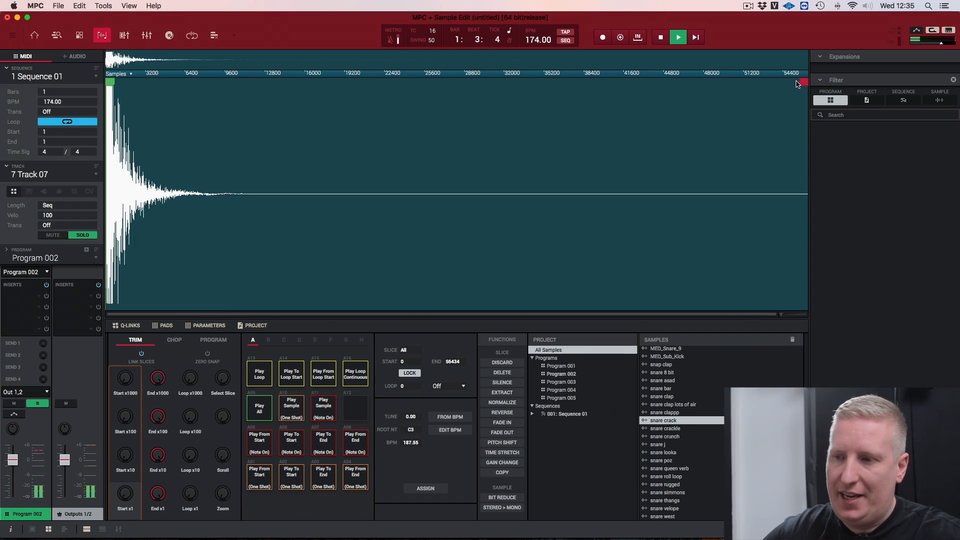 21:28
Chapter 1 - Drums Pt.1
Starting with the Akai MPC live for speed. Learn how to choose the right drum hits and program a quick beat to start the project.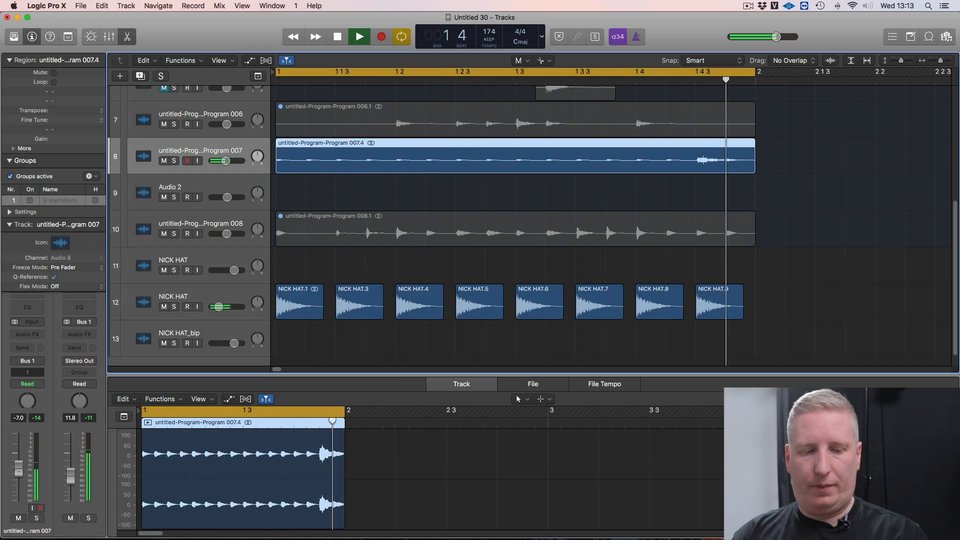 24:41
Chapter 2 - Drums Pt.2
Learn how to process the drums, use transient shapers, distortion, limiters, EQ and more to sculpt the kick, snare and hi-hat sounds.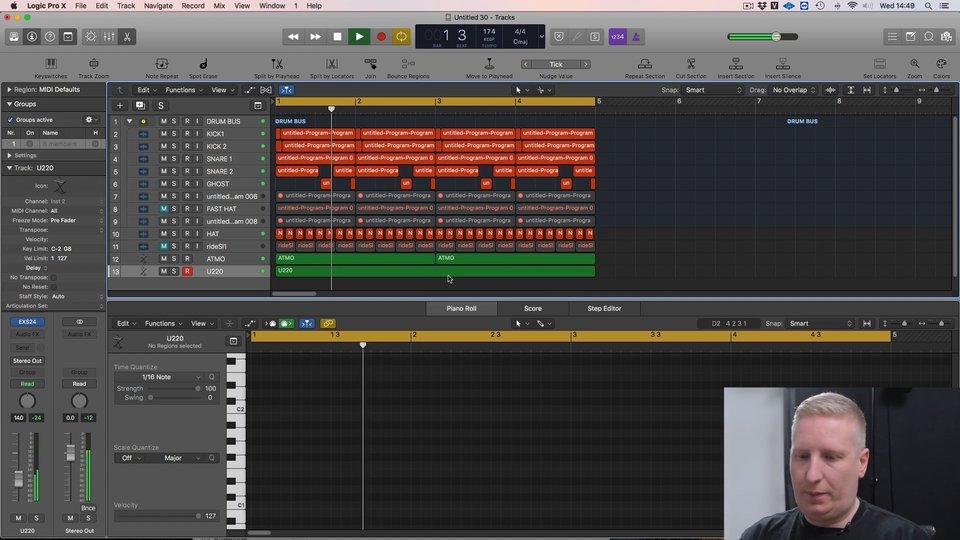 21:34
Chapter 3 - Chords and Samples
Watch Danny add chords from samples and begin to build the remix riffs and melodies.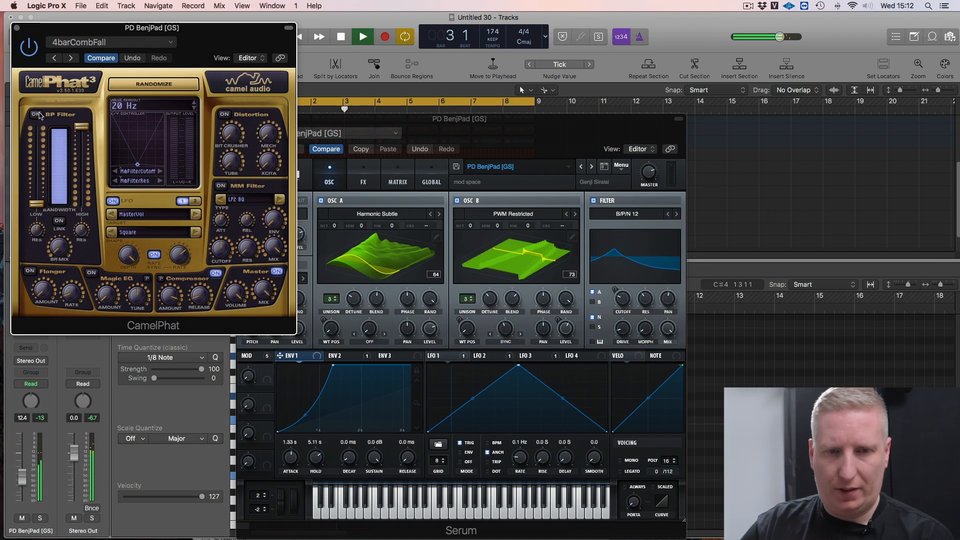 19:56
Chapter 4 - Melodies and Arpeggio
Learn how to create killer melodies and arpeggios using Xfer Serum and classic house piano sounds.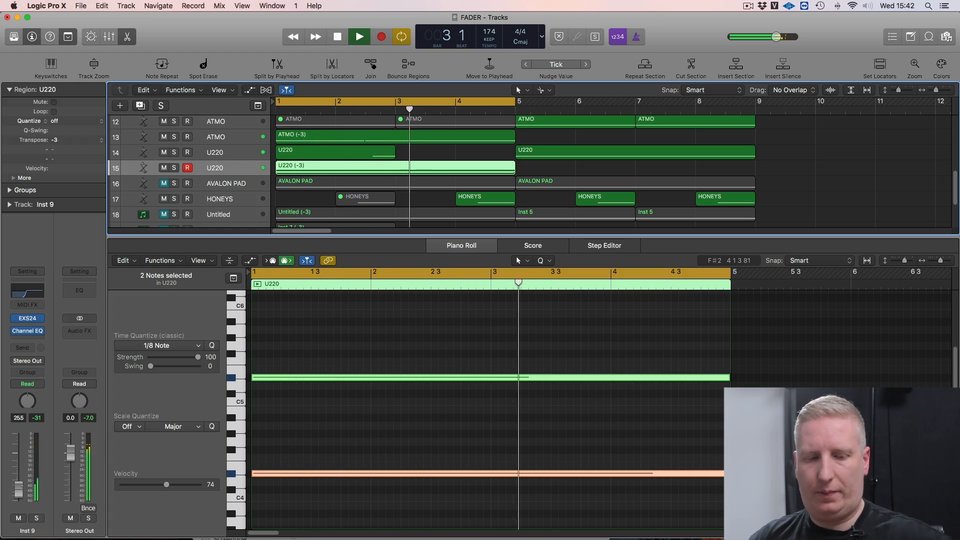 13:15
Chapter 5 - More Melodies and Pads
While introducing other sample elements, learn how to play sounds off each other and combine the remix elements with new melody and pad parts.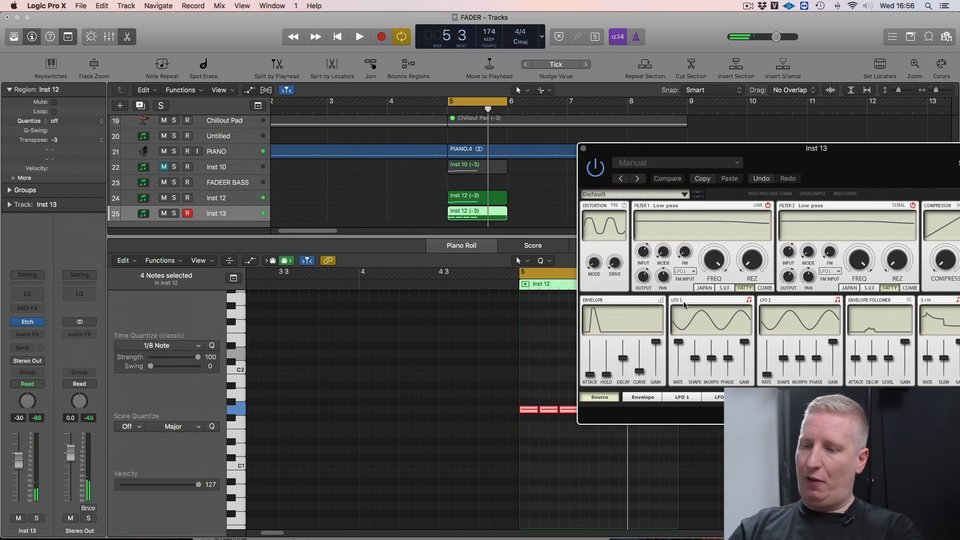 11:38
Chapter 6 - The Funky Synth Bassline
Understand how to make basslines work when dealing with musical material. Watch Danny program the bass notes to fit alongside the main piano sample.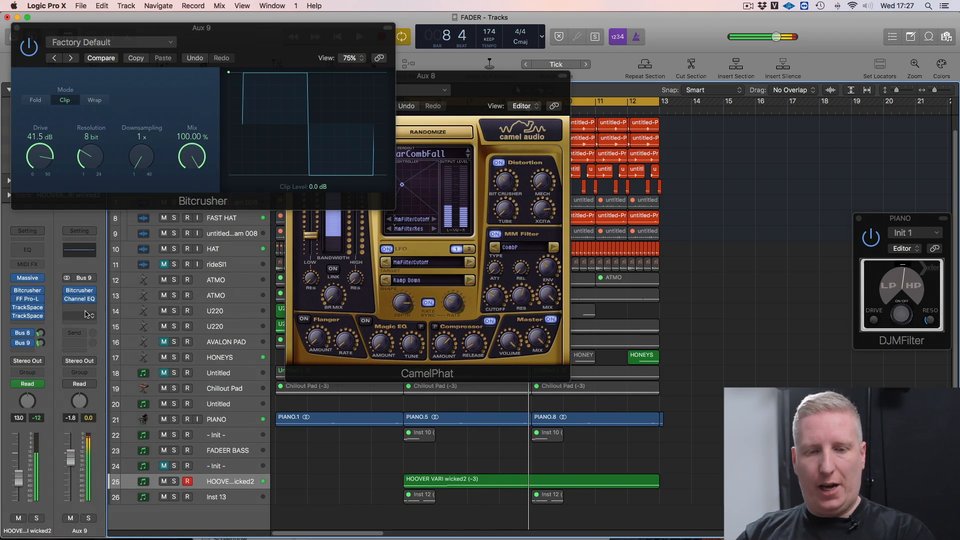 22:13
Chapter 7 - The Hoover Bass
Learn how to program Native Instruments Massive for a classic oscillating bass sound. Understand why the tempo of oscillation matters.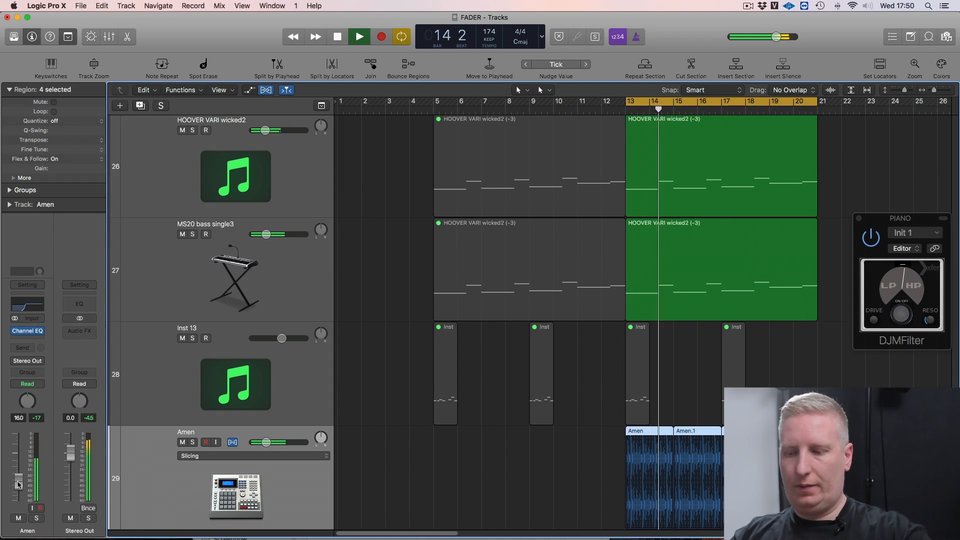 06:29
Chapter 8 - Adding extra Drum Loops
Time to start adding extra drum loops and learn how to EQ and mix them into the arrangement of the remix.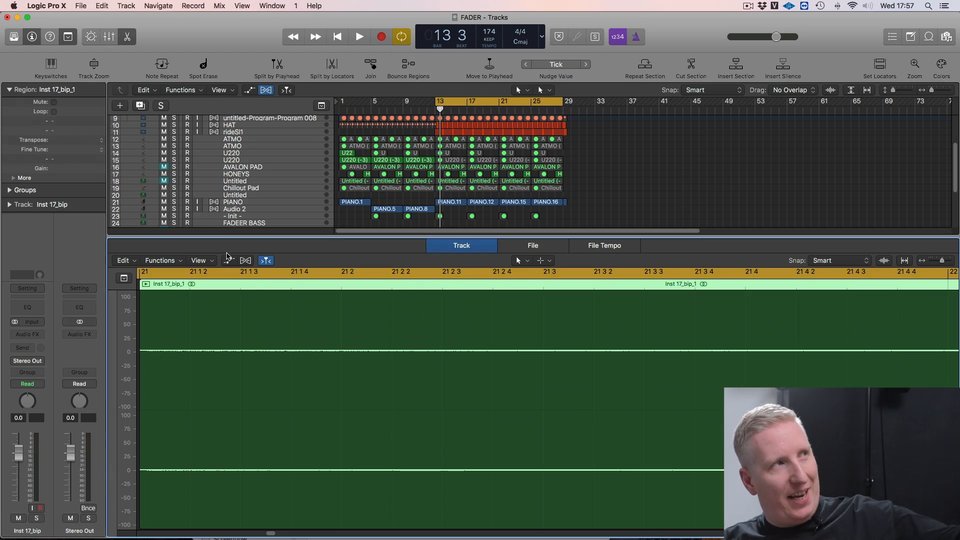 07:56
Chapter 9 - Creating Riser FX
Create some classic white noise rise effects and learn the techniques to make these FX sit perfectly in the mix and arrangement.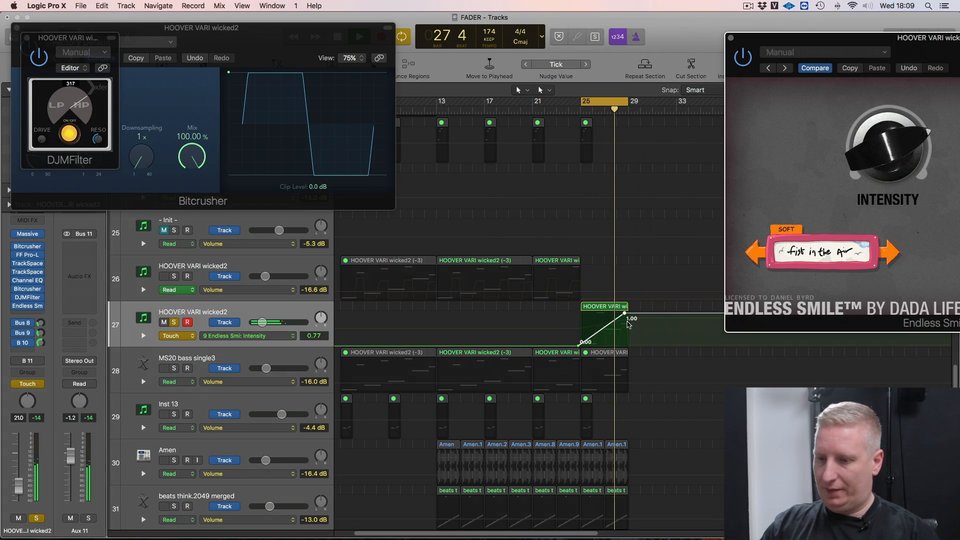 09:50
Chapter 10 - Cymbals and Other FX
Now the white noise is done, learn where is best to place cymbals in the arrangement and the processing and mixing techniques to make them fit in the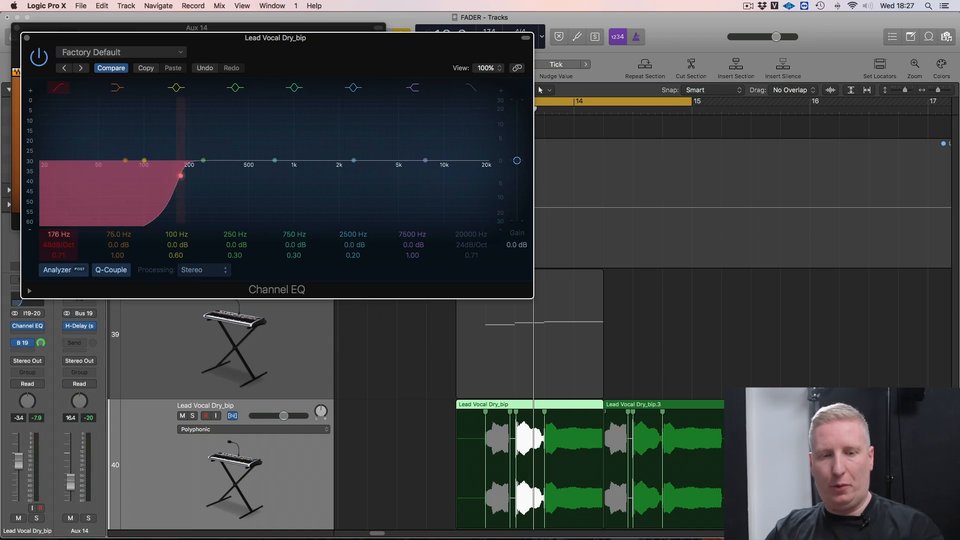 13:26
Chapter 11 - Vocals
Learn how to incorporate any pre-recorded vocal to your track. See Danny's signature technique for chopping vocals and fitting them in the mix.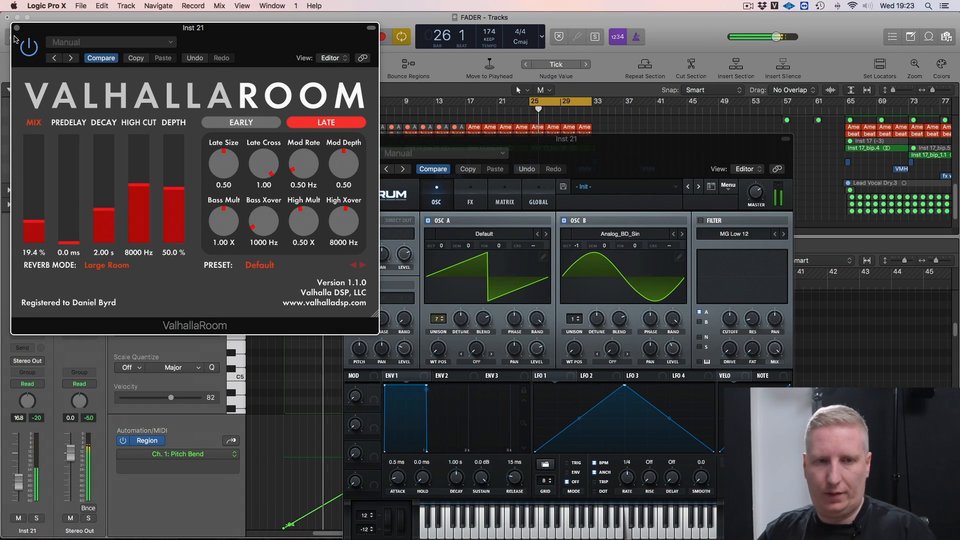 26:23
Chapter 12 - Arrangement Pt.1
Learn how all the musical elements work as part of the arrangement. Watch as Danny arranges all the musical loops that were made and builds structure.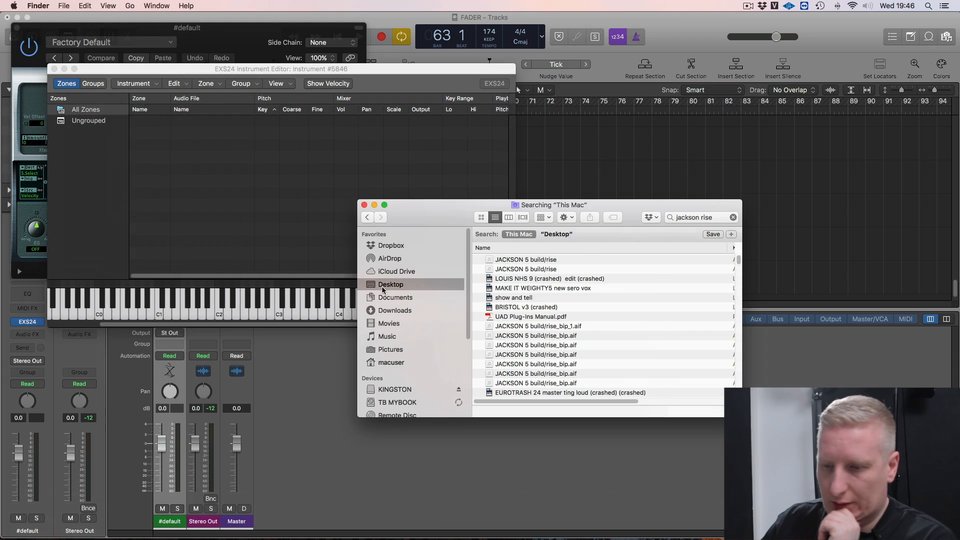 18:26
Chapter 13 - Arrangement Pt.2
Dig into the details with EQ and more to fine to the mix and the arrangement further.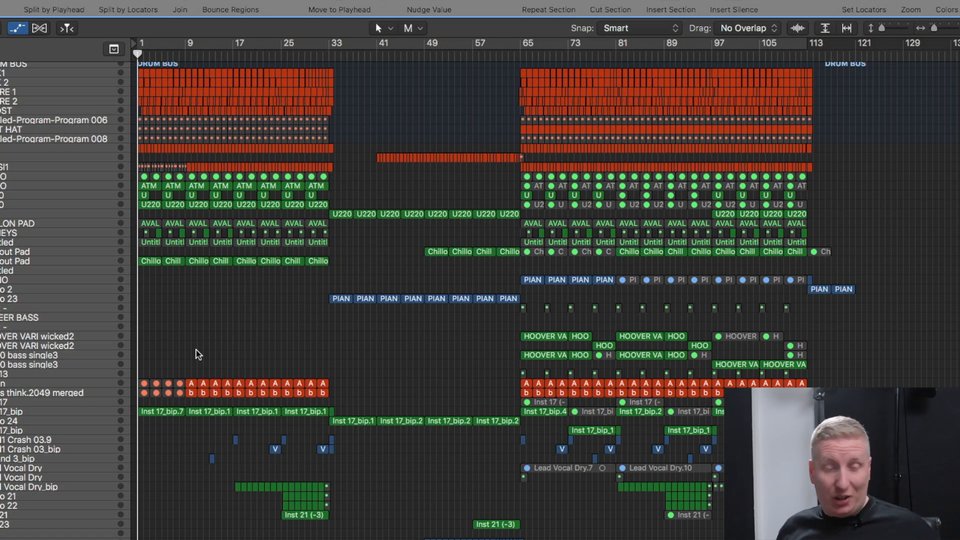 03:42
Chapter 14 - Arrangement Overview
Danny recaps the methodology and design behind the arrangement as it is. Learn why certain tracks may have certain arrangement types.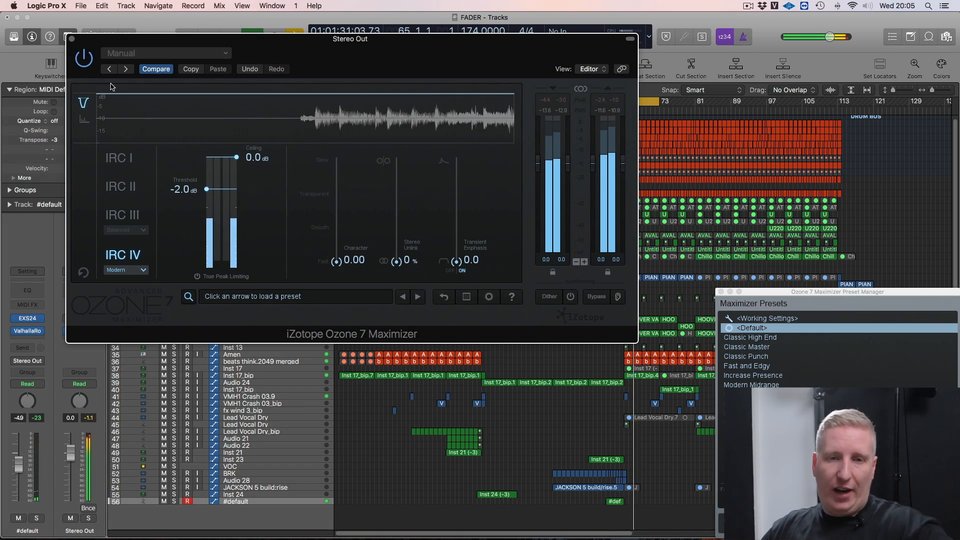 04:06
Chapter 15 - Final Mastering
Danny explains his mastering process where he is able to play it out in the club and the tips he learnt from his own mastering engineer.
About the course

As one of the first artists to sign with Hospital records nearly 20 years ago, Danny Byrd has built a phenomenal career as one of the most respected and experienced producers in the Drum and Bass scene.
In this music production course, you can sit side-by-side with Danny in his studio and learn his entire creative process. Watch him make a track from scratch starting with the Akai MPC Live before using Logic Pro X and his favourite tools to show you how to build drums, process and chop samples, mix, arrange and master a full production.
TOTAL TIME: 3hours 45mins