Two absolute masters of House music production, come together to teach a course for the first tim. Understand how they created their club smash hit, Hipcats and then watch them remix a completely exclusive new version, from scratch!

Get lifetime access to this course now for $39.99
Your browser is too old
We can't provide a great video experience on old browser
Update now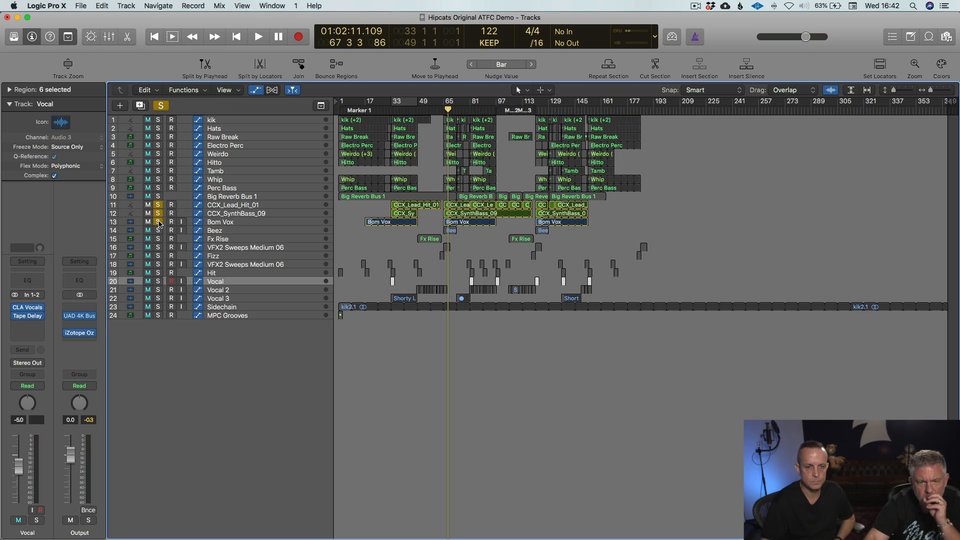 12:13
Chapter 1 - Initial Hipcats demo
ATFC explains the first incarnation of the idea for Hipcats. See the early first project and learn how to tell the direction of a track from the start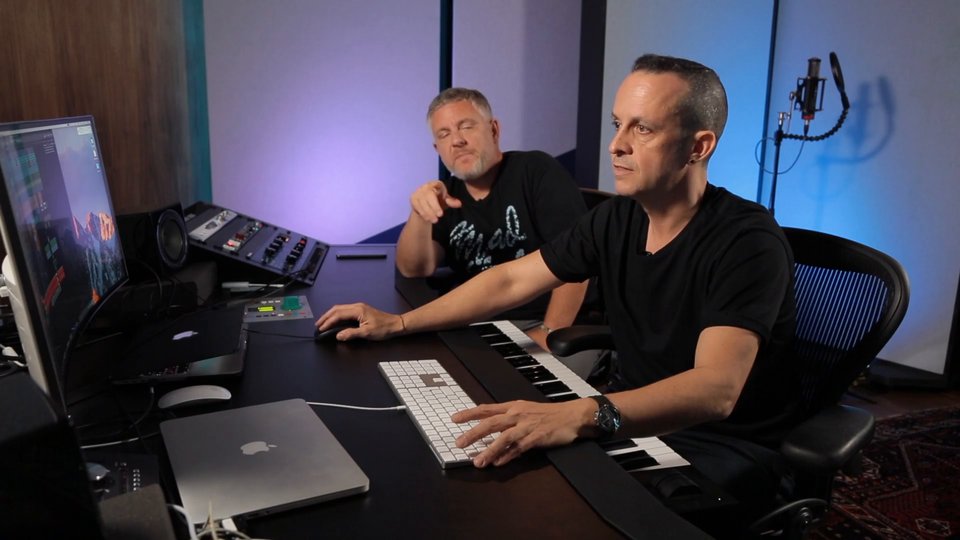 22:00
Chapter 2 - Developing the idea
After ATFC brings David Penn in for the collaboration, David explains his more musical process.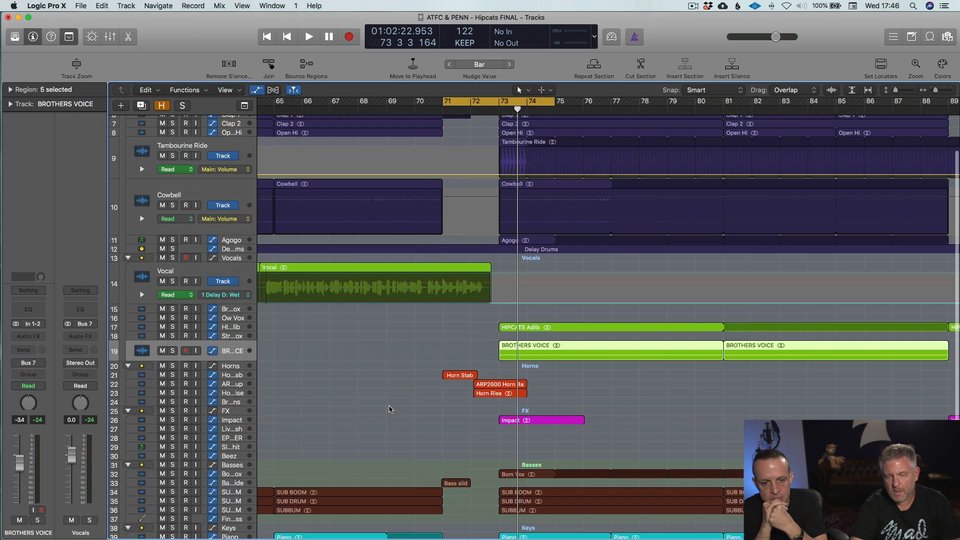 14:29
Chapter 3 - Vocal and rhythm changes
Take a look inside the project of Hipcats, hear the raw original vocal acapella sample and learn how the final chops and edits were created in Logic.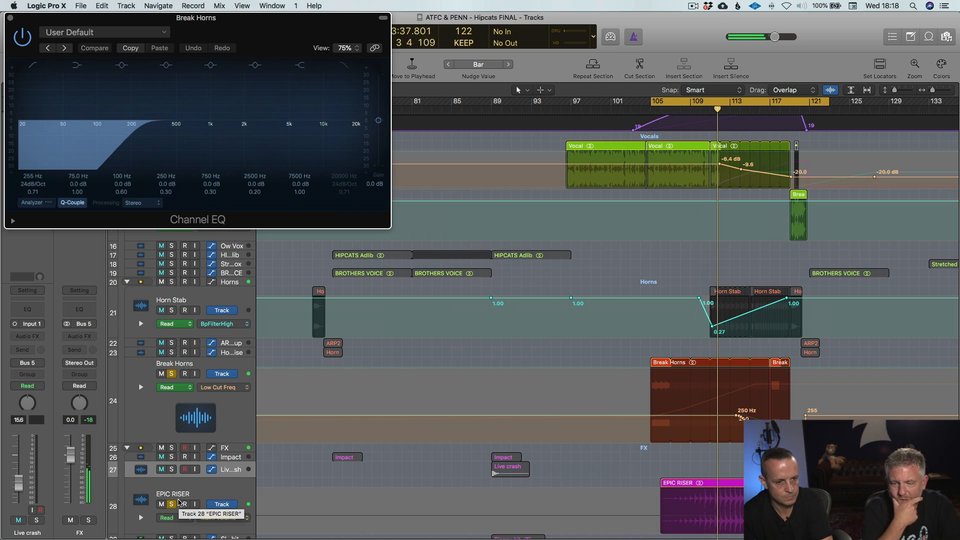 11:24
Chapter 4 - Arrangement and final edits
The arrangement of Hipcats is what makes it work on the dancefloor. Every. Single. Time. So, watch and learn those arrangement details and final edits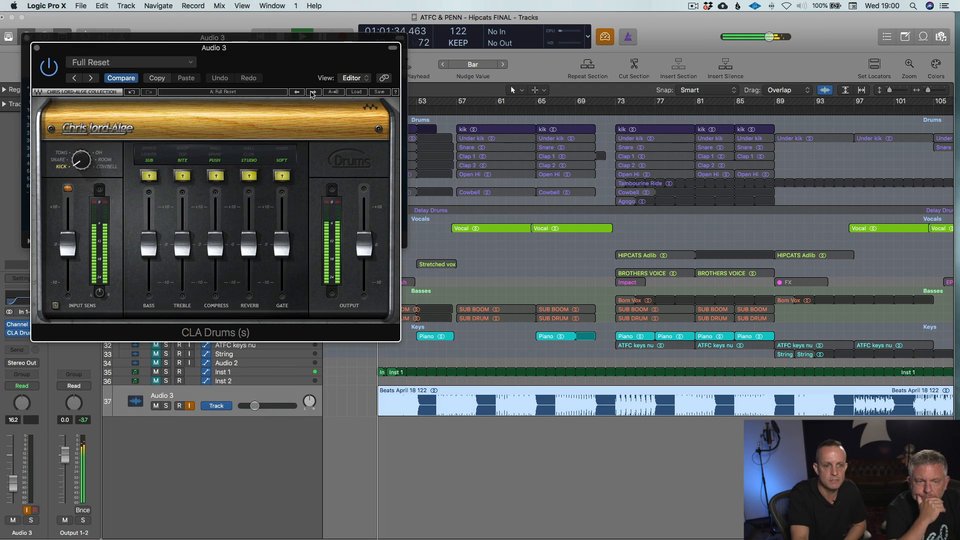 20:50
Chapter 5 - Starting the remix
Watch exclusively, as for the first time David Penn and ATFC create a brand new remix on camera, explaining the production process along the way.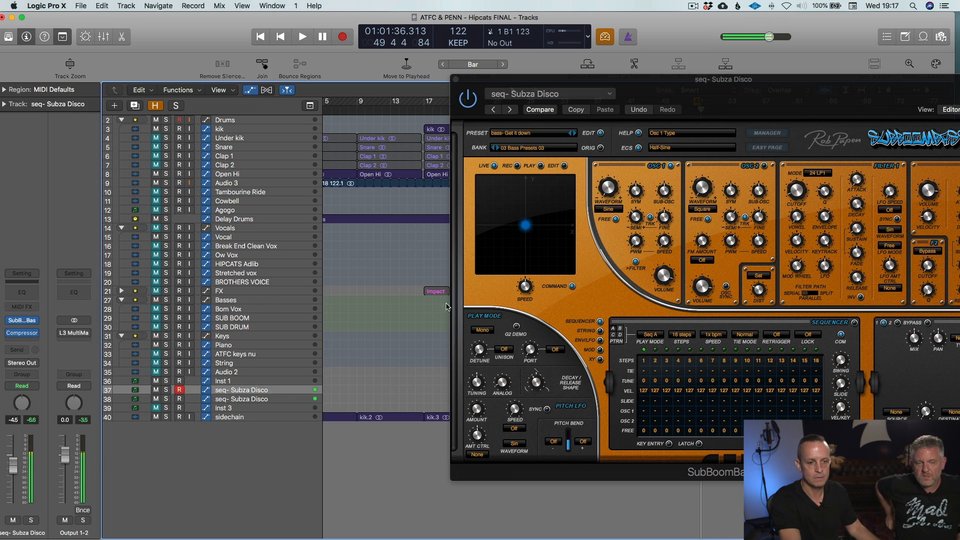 09:03
Chapter 6 - Bassline
See how a simple rhythm can be layered and tweaked to create a perfect percussive bassline.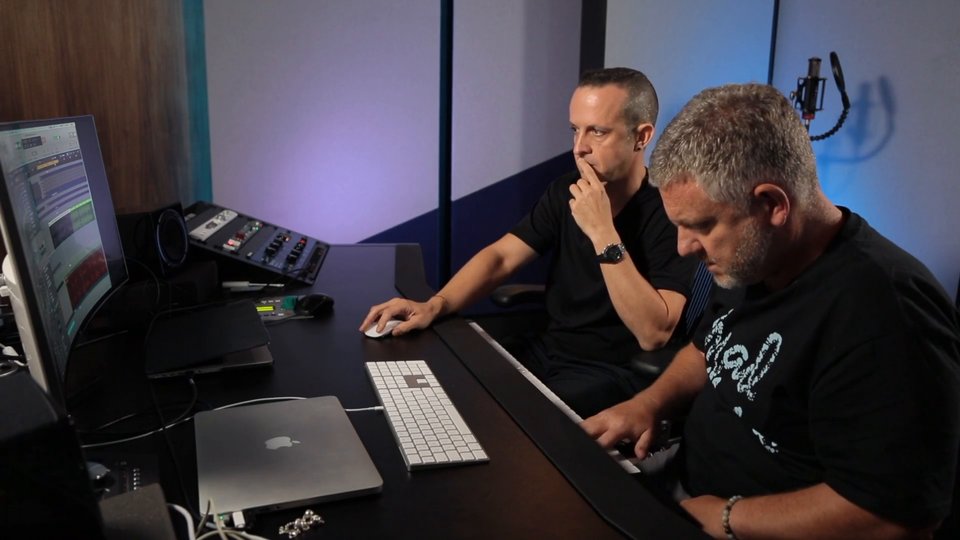 11:33
Chapter 7 - Vocal sample.mp4
Reworking the vocal slices, use Logic's create sampler track option to present random slices that can be reworked into a new groove and process.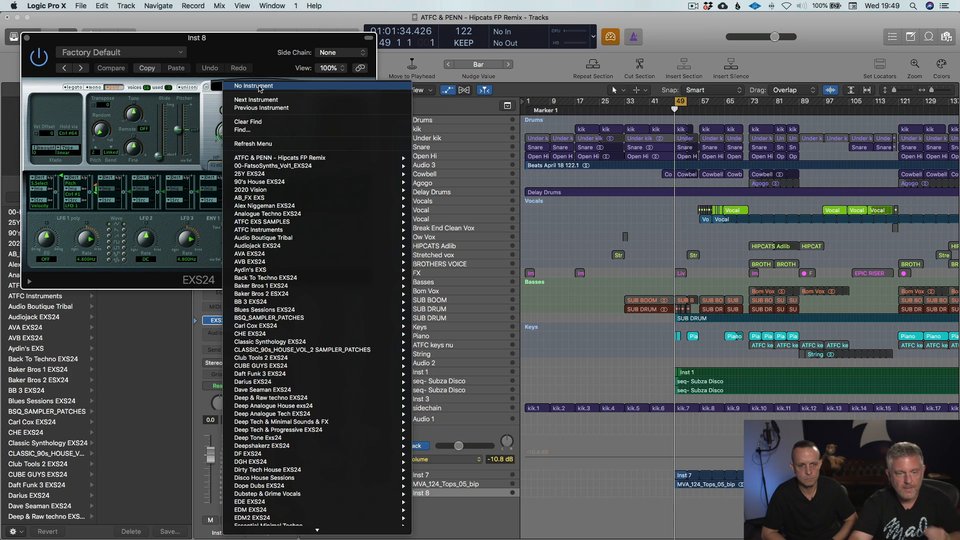 16:58
Chapter 8 - Percussion, swing and stabs
Learn how ATFC uses his favorite swing settings from F9 audio [Available as a free download] imported into Logic.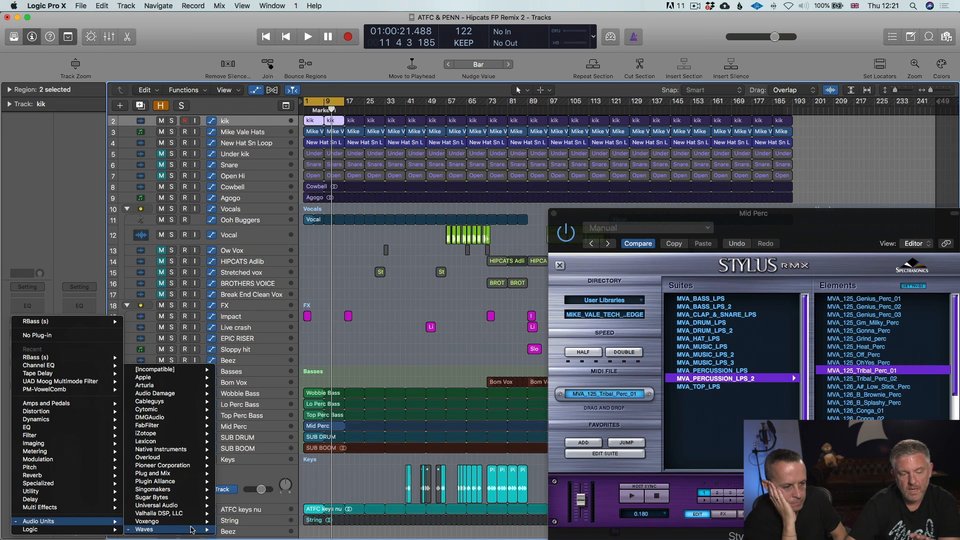 04:19
Chapter 9 - Overview and kick processing
It's time to start figuring out the full direction and start some deeper processing, starting with tweaking the kick drum and making it pop out.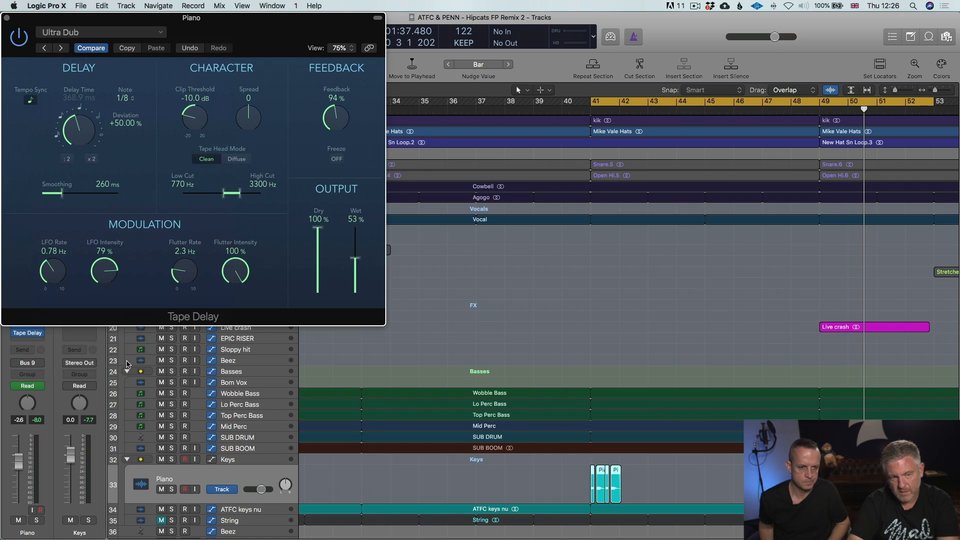 04:29
Chapter 10 - Piano processing
Getting the right piano sound is crucial and the duo have a few tips with processing and tape delays to make the pianos work on this remix.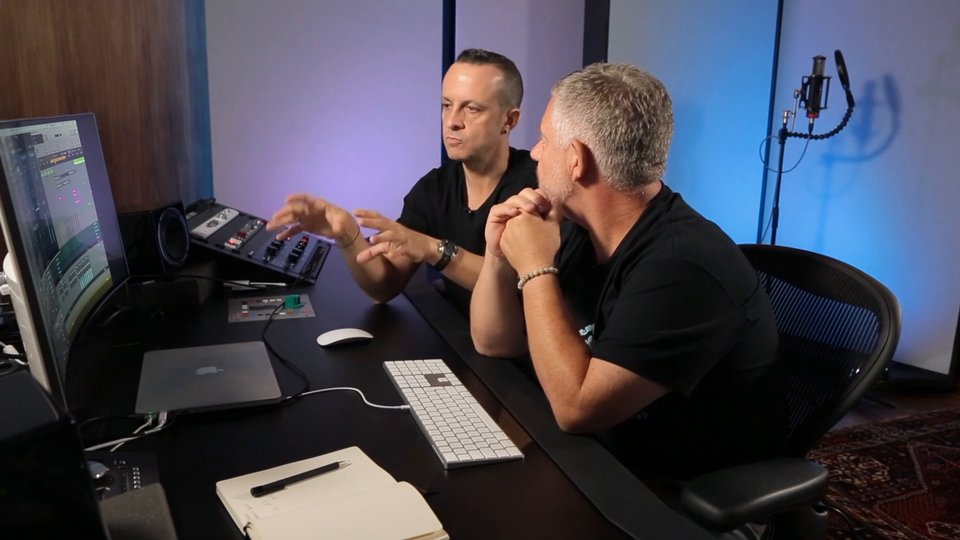 09:56
Chapter 11 - Synths and strings
Continue to work all the elements and check if all parts are required and work together. Arrange the synth and string parts and process and mix.
15:57
Chapter 12 - Extra drums
Learn how to stack and EQ loops to thicken a drum sound and learn David Penn's secret technique for re-pitching loops using a vocal transformer.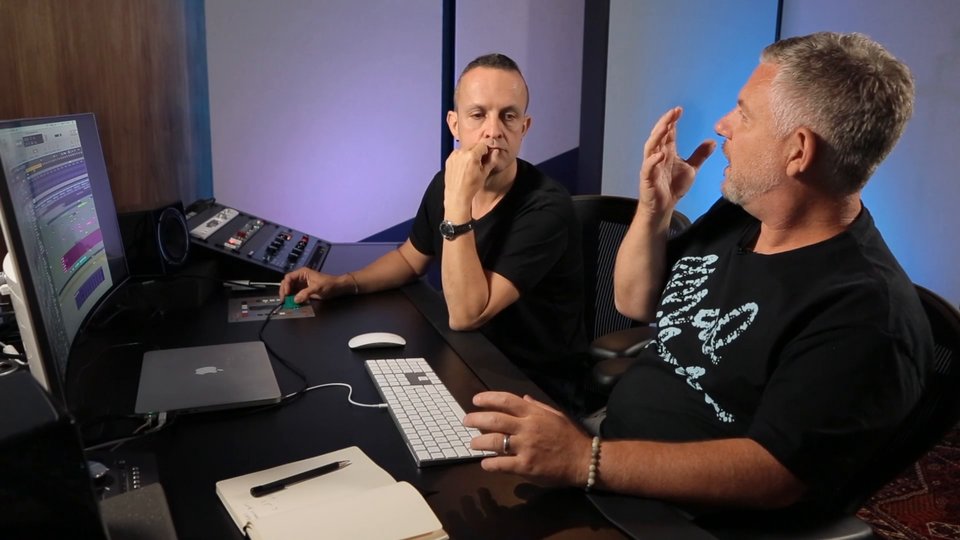 25:25
Chapter 13 - Arrangement
Learn when to bring elements in and out, and start to color tracks for easy reference. Watch as they explain filter, reverb and transition technique.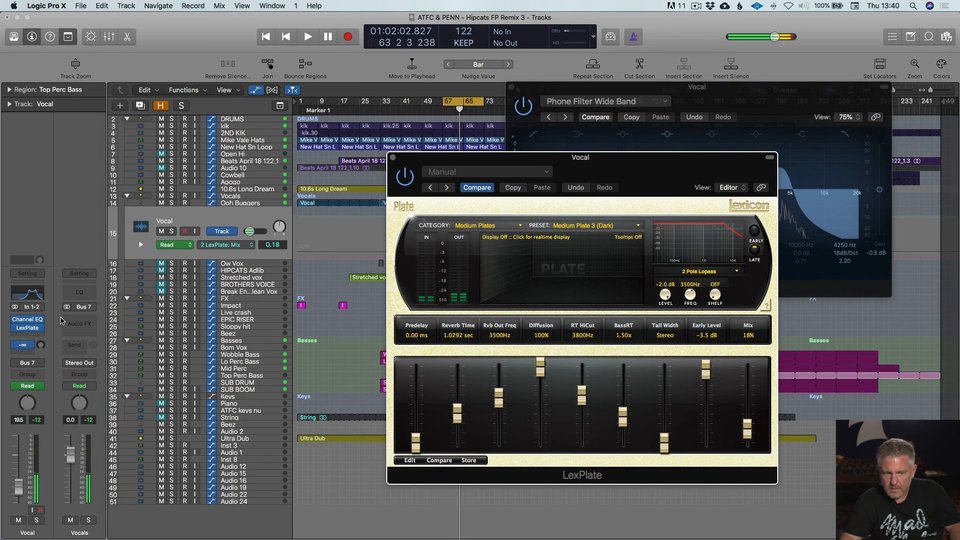 21:46
Chapter 14 - Arrangement part 2
Learn ways to add tripped out effects to basic vocal chops. See the must-have plugins that AFTC and David Penn reach for to give them their sound.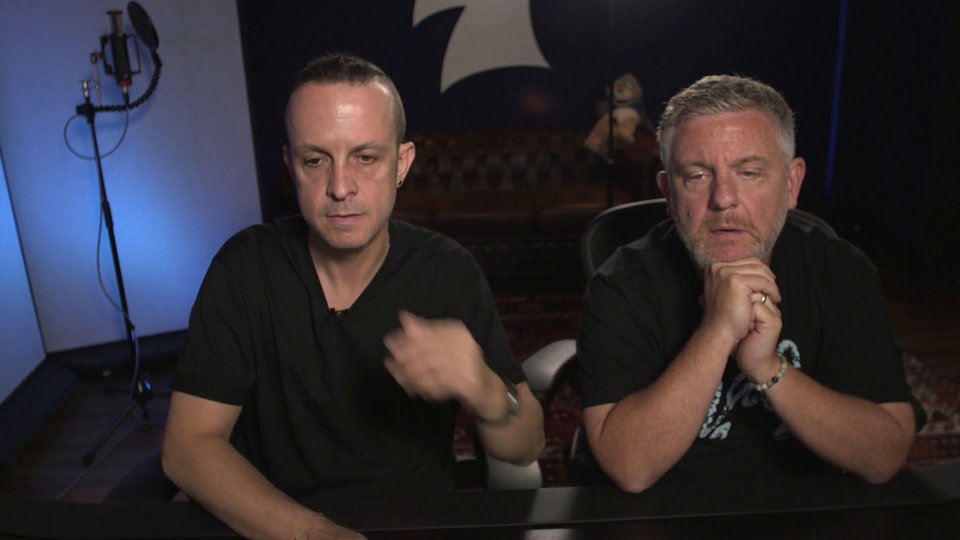 08:55
Chapter 15 - Arrangement part 3
More details are added such as fills, pauses and more. Learn the simple but effective moments you can implement in your own arrangements.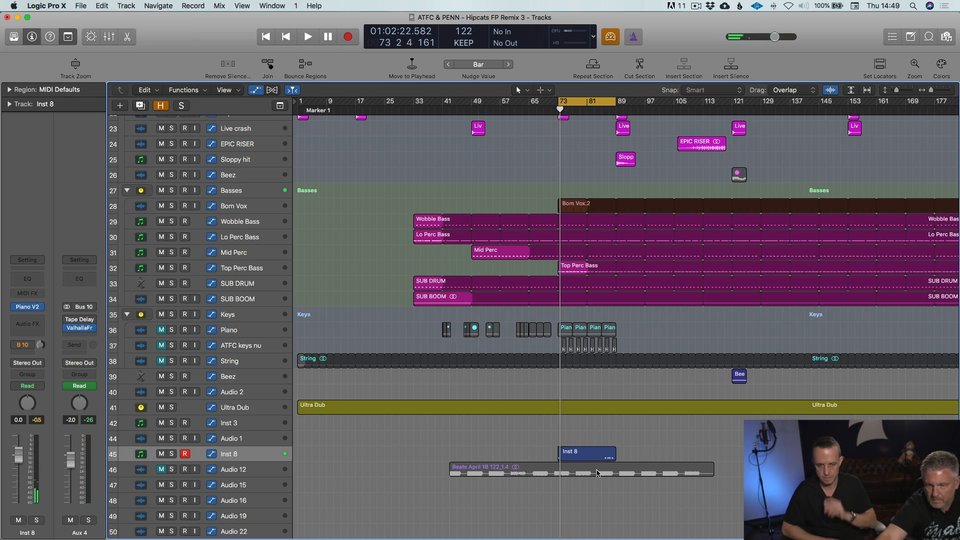 13:55
Chapter 16 - Piano
Watch the collaborative process in full swing as ATFC and David Penn work together to record new stabs, chords and piano parts.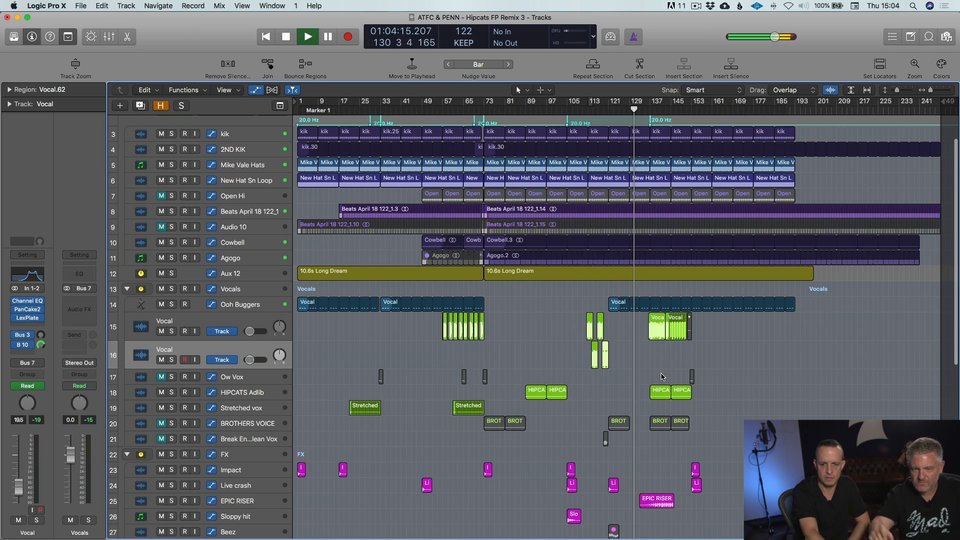 15:56
Chapter 17 - Breakdown
It's time to learn how to craft a great breakdown. Add a nice synth drone on the drop to add energy and power.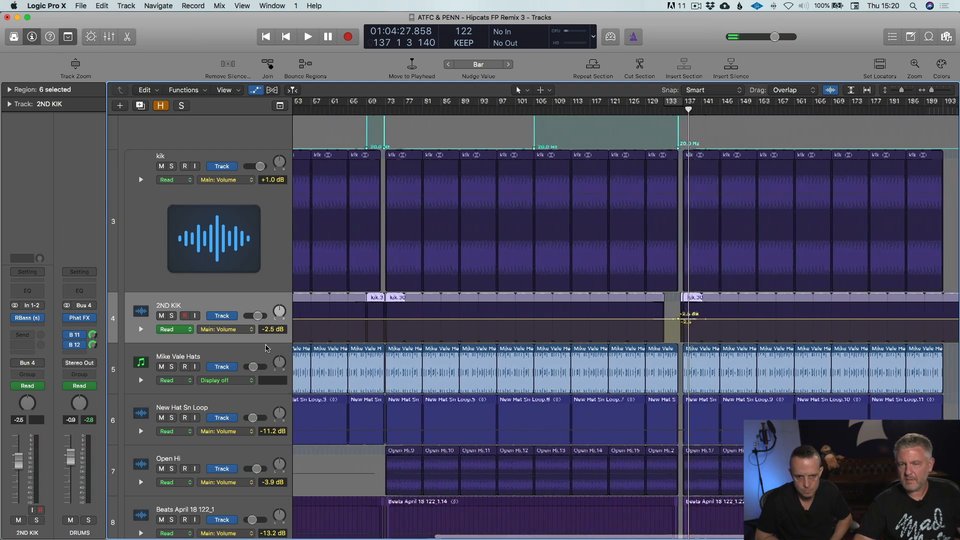 11:35
Chapter 18 - Final arrangement changes
Explaining the extra level of detail that goes into an arrangement, learn how David Penn and ATFC check every element is necessary in the mix.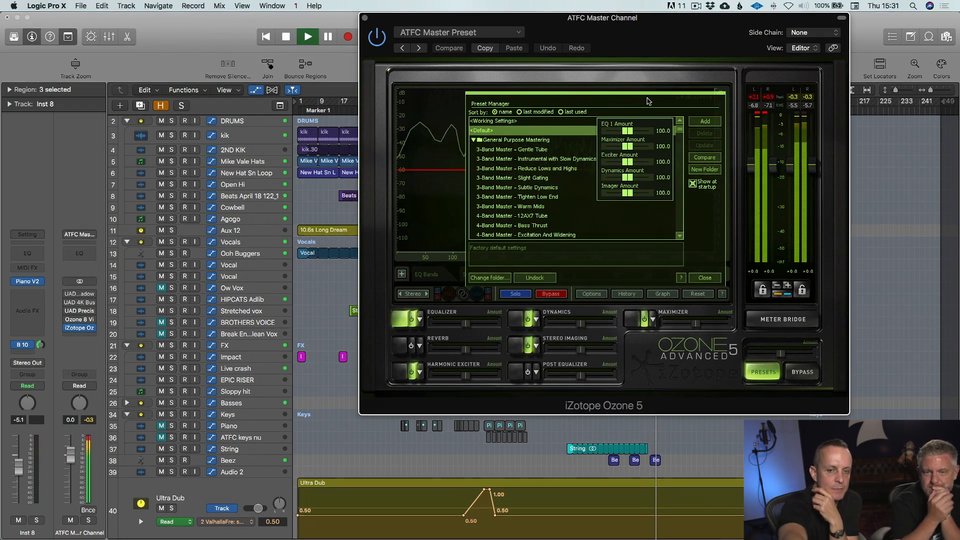 09:44
Chapter 19 - Creating a pre-master
Understand how to process your master to get it ready to test out in a club and have it match full-master level tracks in your set.
About the course

When these two legendary house producers came together for the track Hipcats for Armada Music, the groovy, soulful sound smashed charts on all the DJ download stores and has become a mainstay in every House DJ's record box.
In this one-of-a-kind course for Armada University, they will explain the process of making the track, from initial ideas, to beginning the collaboration. Then watch as they make a brand new remix of the Hipcats track, and show you the tips and tricks that make their production and collaborative process so unique. Watch this course and learn from two of the most experienced and enduring house music producers in the industry.
Guaranteed Demo Feedback and Bonus Contest.
By purchasing this course, you're able to get guaranteed demo feedback from Armada Music's A&R team on one demo. Click here – Armada University Demo Feedback – to see how it works.

Course Total Runtime: 4 hours 20 minutes