Getting Started with Electronic Music Production (feat. Rodg)
Your browser is too old
We can't provide a great video experience on old browser
Update now
FaderPro_Getting Started Making Electronic Music.pdf
Download this PDF to learn how you can get your FREE copy of Ableton Live 10 Intro.
Rodg - Get Started With Music Production Project.zip
*NOTE: Please ensure the pop-up blocker is DISABLED on your browser to download the project files.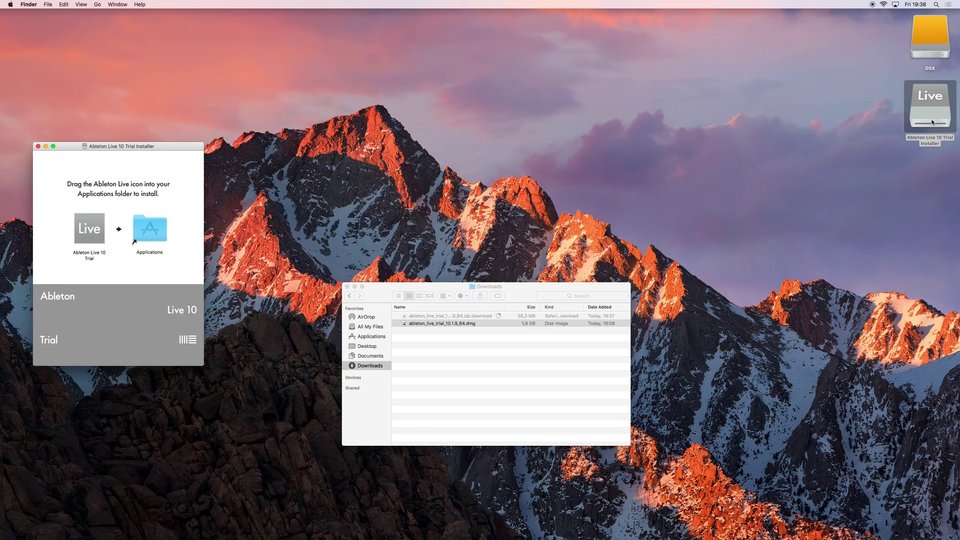 01:29
Installing Ableton Live (WATCH THIS FIRST)
If you don't already have Ableton installed, this video will walk you through the steps.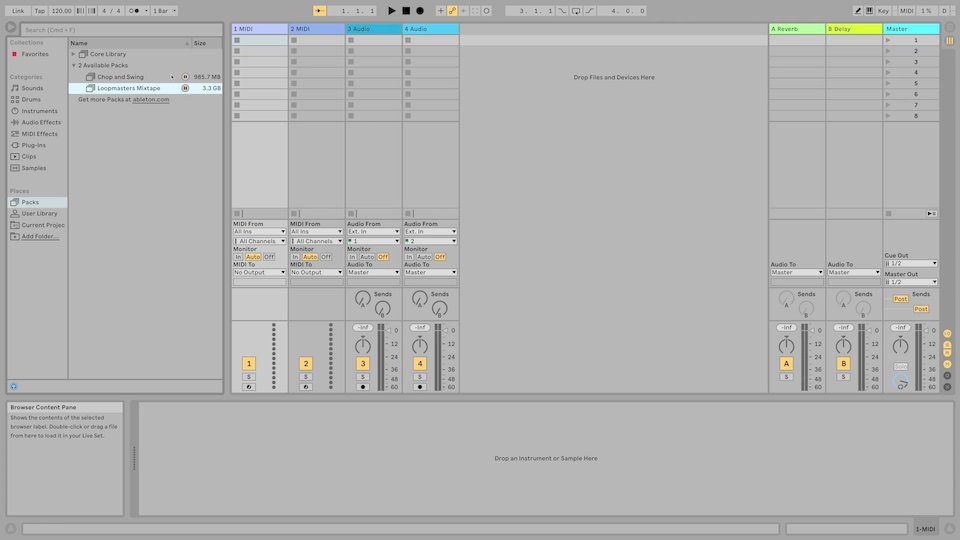 00:33
Getting the Sample Packs (WATCH THIS SECOND)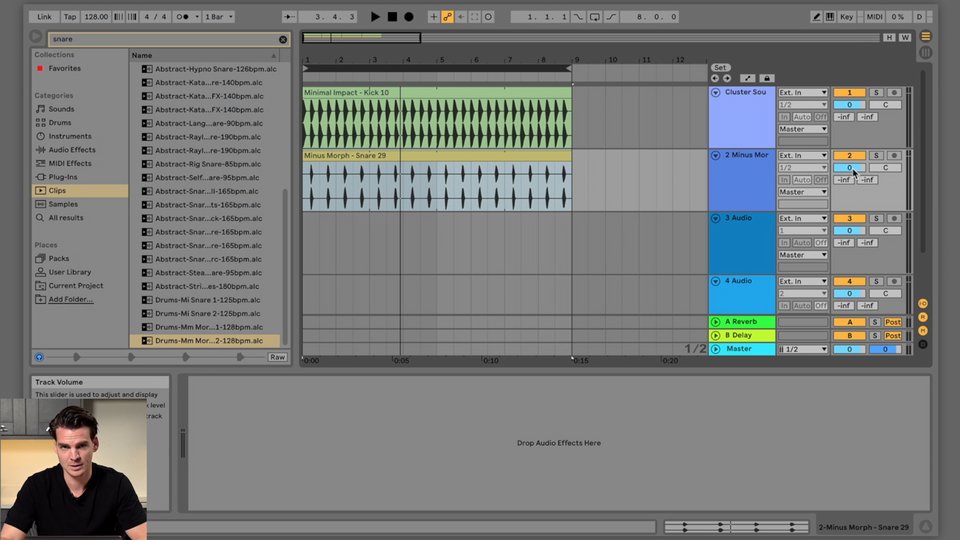 09:59
Building A Basic Loop
Rodg opens Ableton and starts dragging musical elements into the program to kickstart the track. He establishes the tempo and discusses loops.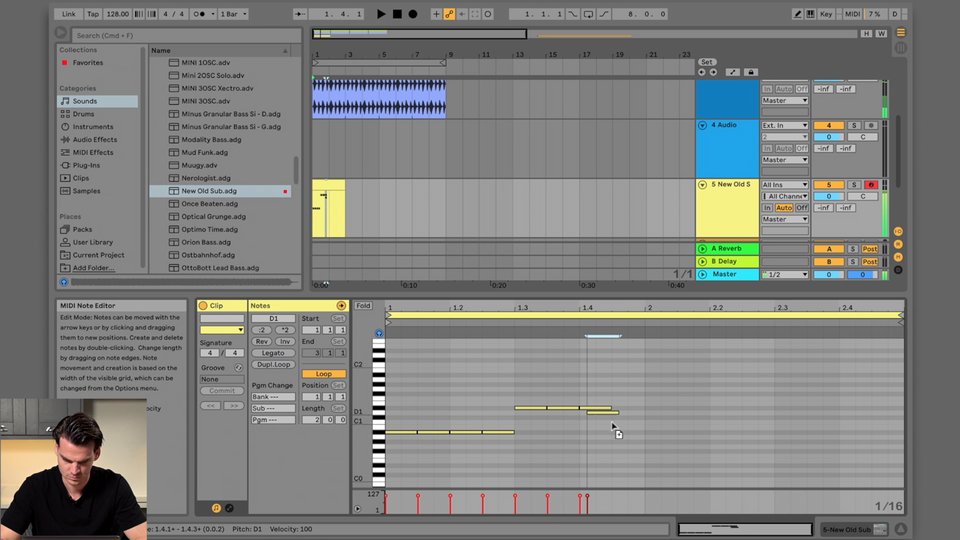 08:16
Creating The Bass And Melody
Rodg selects his bass sound and starts working with MIDI files to write his signature melody for the record.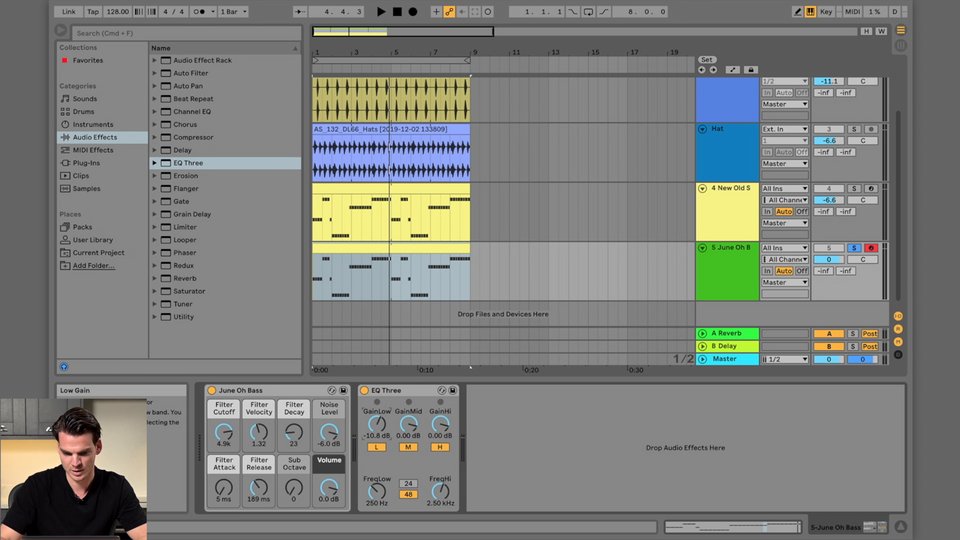 08:45
Layering The Bass
Rodg seeks out more layers to complement the bass. His goal is to create a more dynamic sound and to make the bass stand out.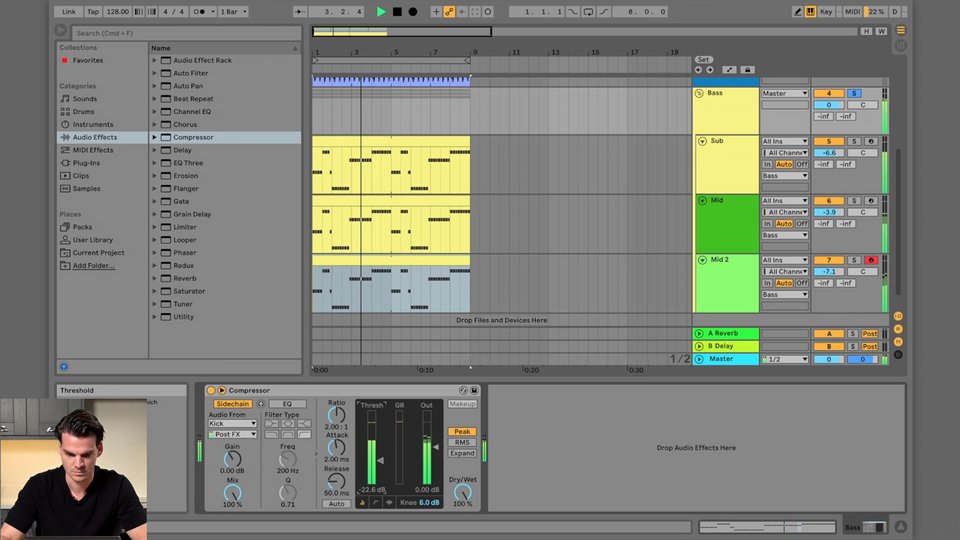 05:59
Creating Groups & Intro To Sidechain
Rodg creates his first "audio effect group" for his bassline. He also introduces a special technique called "sidechain" and explains how it works.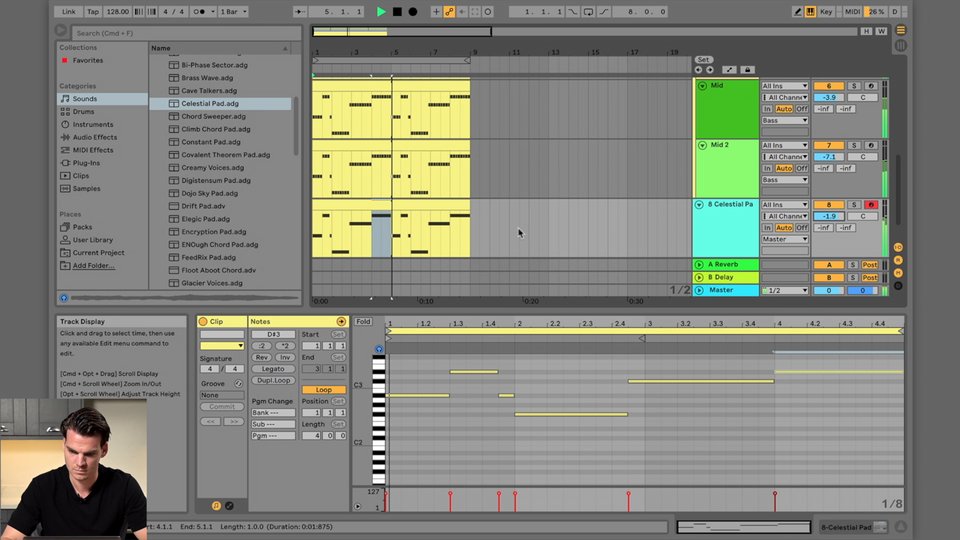 06:41
Creating Signature Pads
Rodg searches for pads to support his melody and shares some basic mixing techniques with the sounds so far.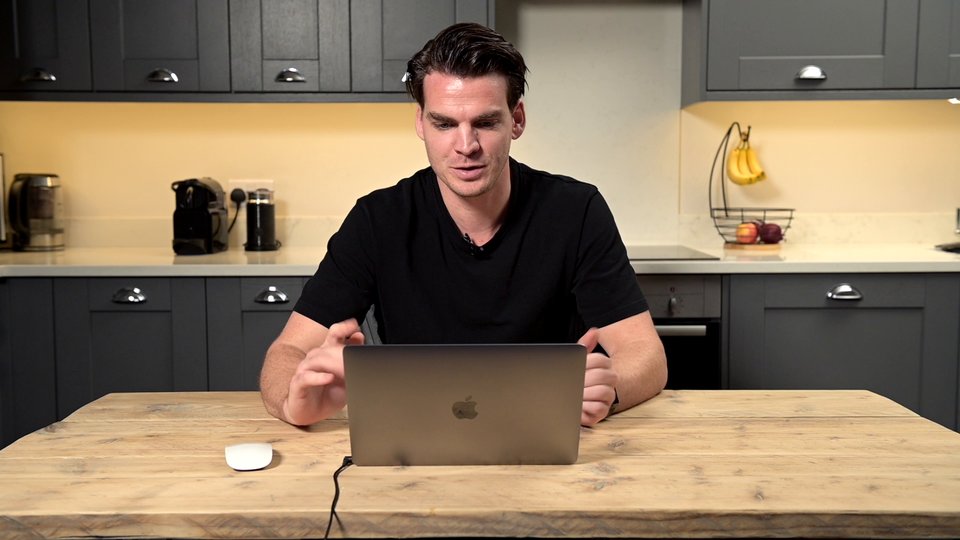 09:09
Creating The Lead Sound
Rodg finds his lead sound and teaches you how to manipulate the notes and octaves to find the perfect sound harmony for your record.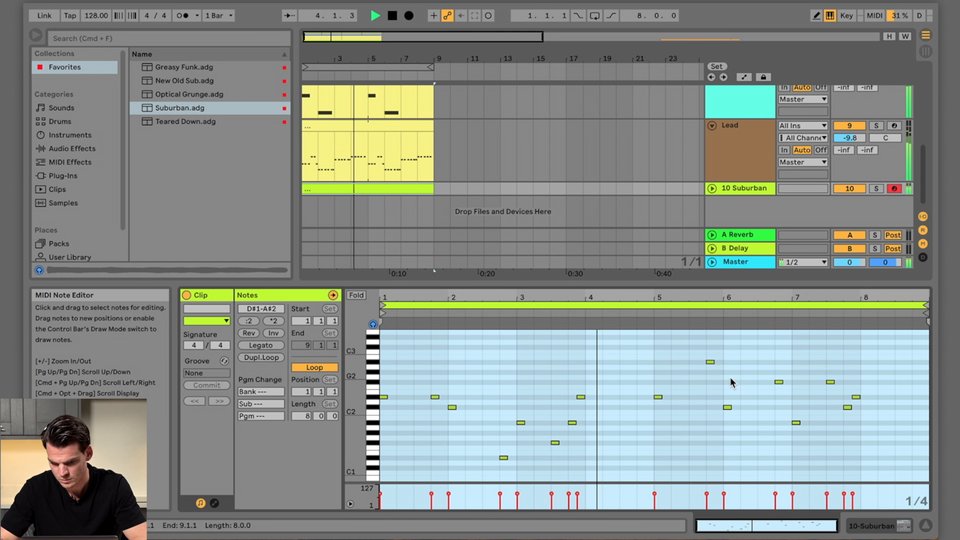 07:23
Finishing Up The Melodies
Rodg creates a new MIDI melody to finish off the musical elements before moving into the arrangement of the record.
17:14
Arrangement - Part 1
Rodg takes all the sounds and musical elements and places them at the right spots in the record.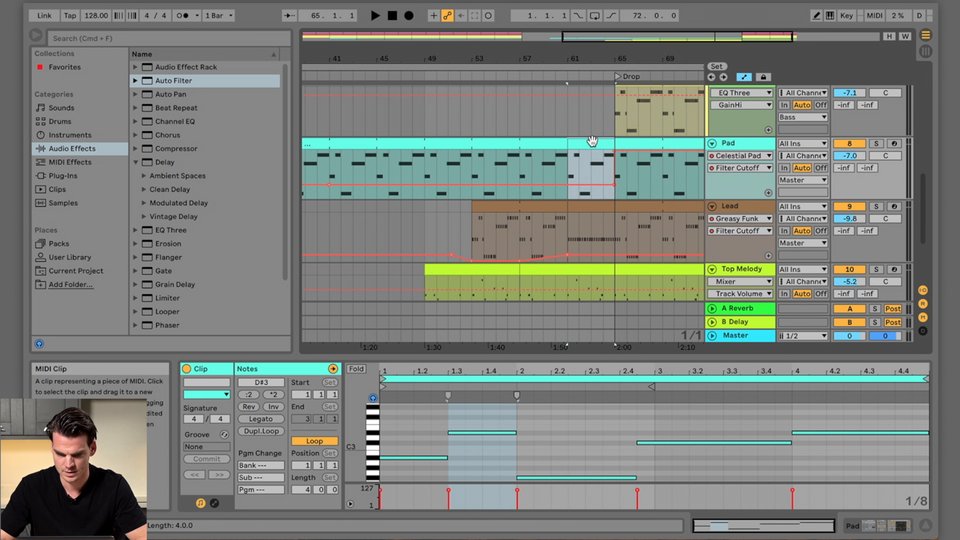 12:36
Arrangement - Part 2
Rodg now focuses on creating drama in the breakdowns. He adds rolling kicks and sounds for impact and introduces various sound effects to add emotion.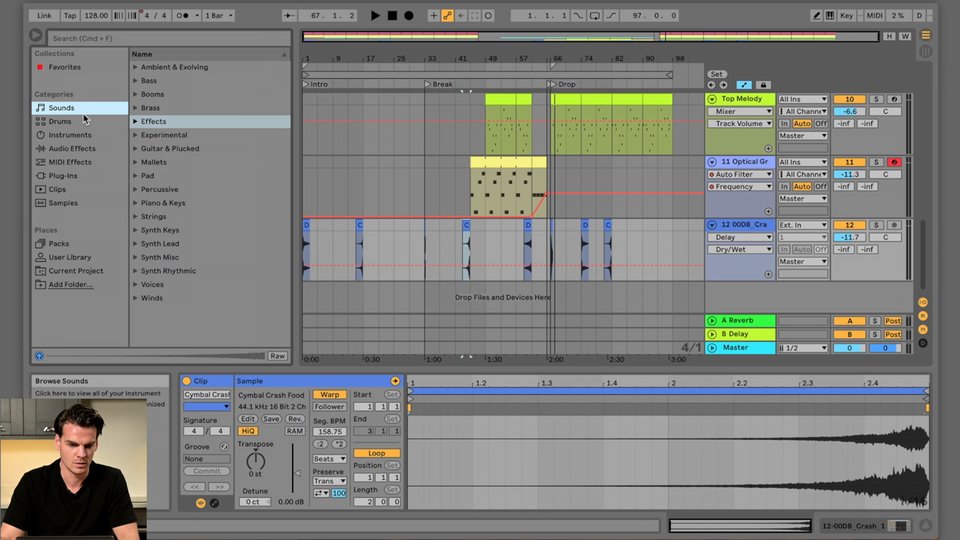 13:23
Sound Effects
Rodg keeps adding sound effects to make the record sound more complete and finished.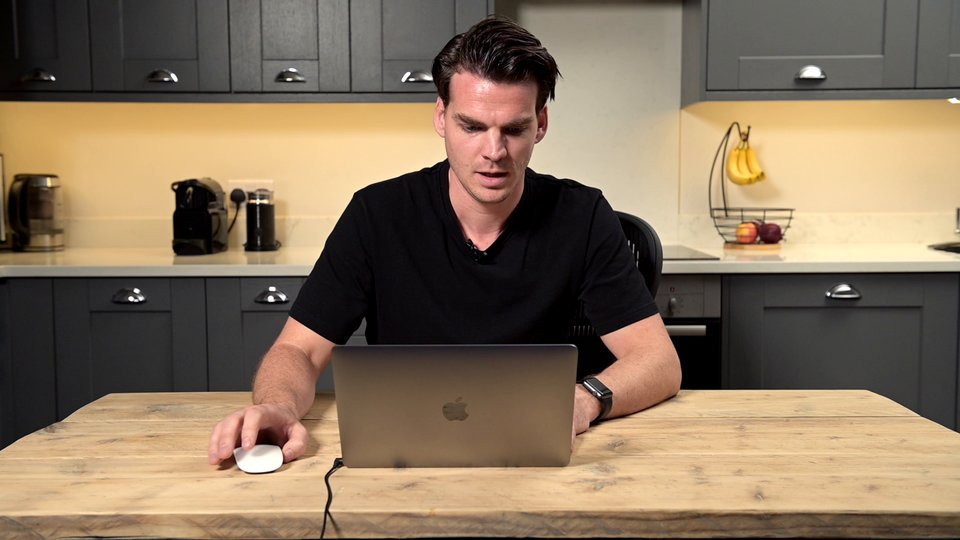 06:35
Basic Mastering Techniques 
Rodg checks the volume of each individual sound and shows various mastering techniques prior to exporting the project for delivery to a top label.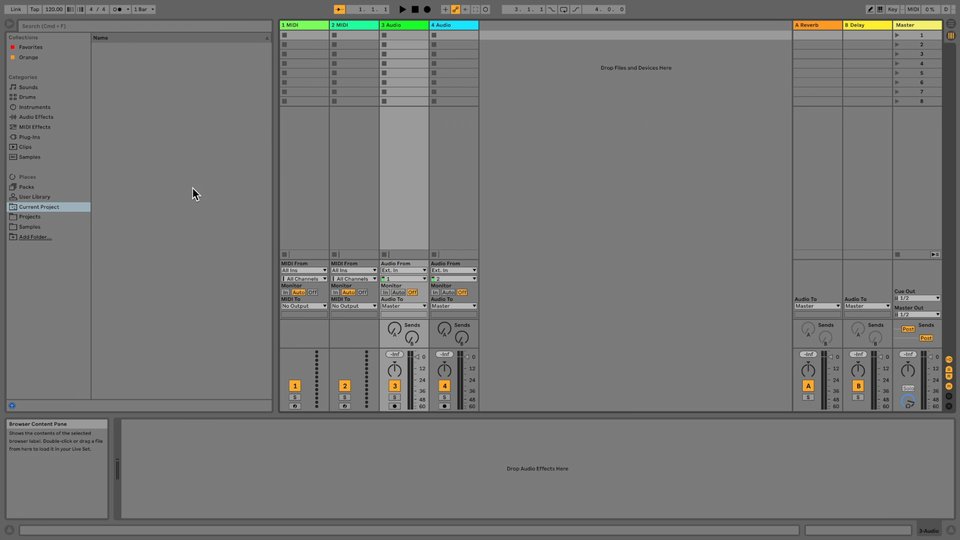 06:40
Exploring The Interface
Learn how to set up a tempo and navigate around the browser window, install sound packs, audition sounds and select your favorites.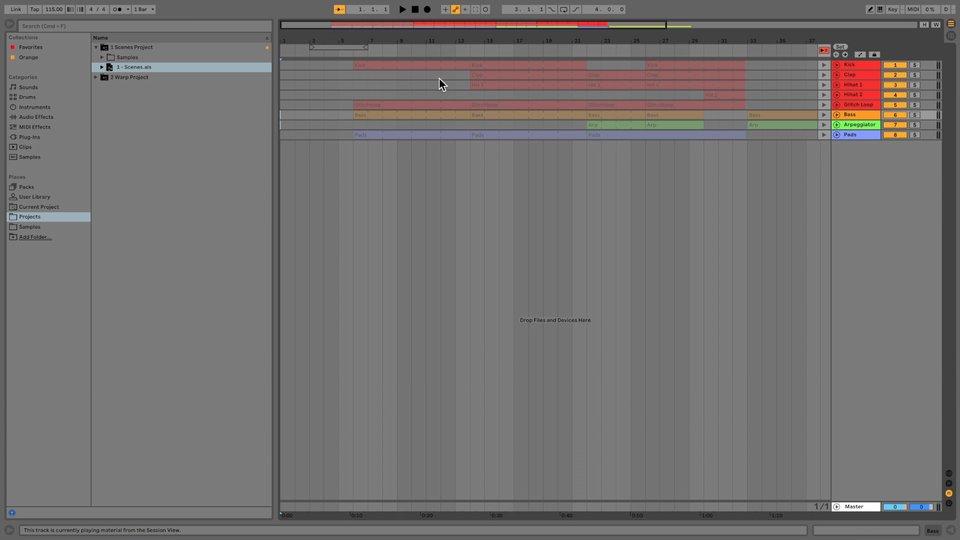 19:10
Understanding The Session And Arrange Views
Learn about the session view, which allows you to use clips to start making music fast. You'll then learn how to record into the arrange view.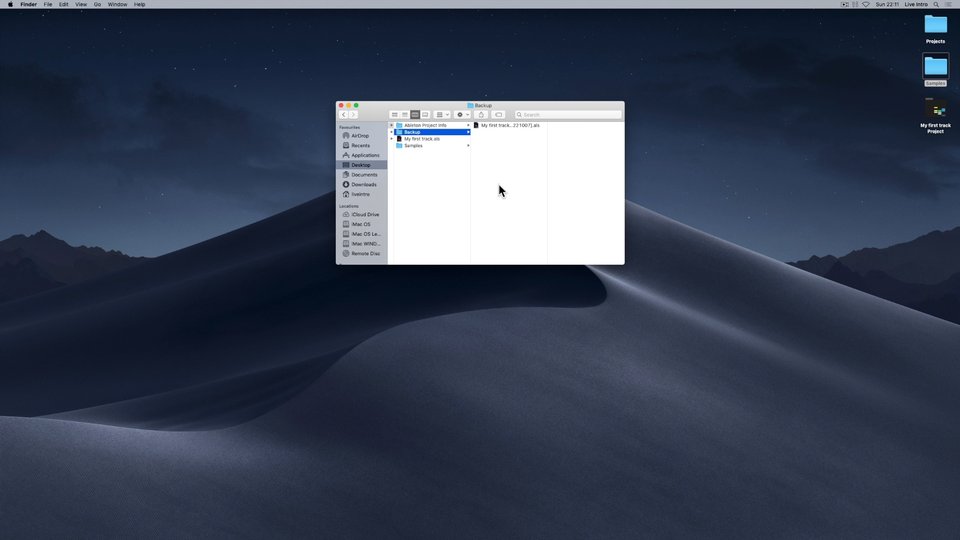 04:03
Saving And Exporting
Learn how to correctly save and export your project so you can have all sounds and parts in one place for future work or sharing.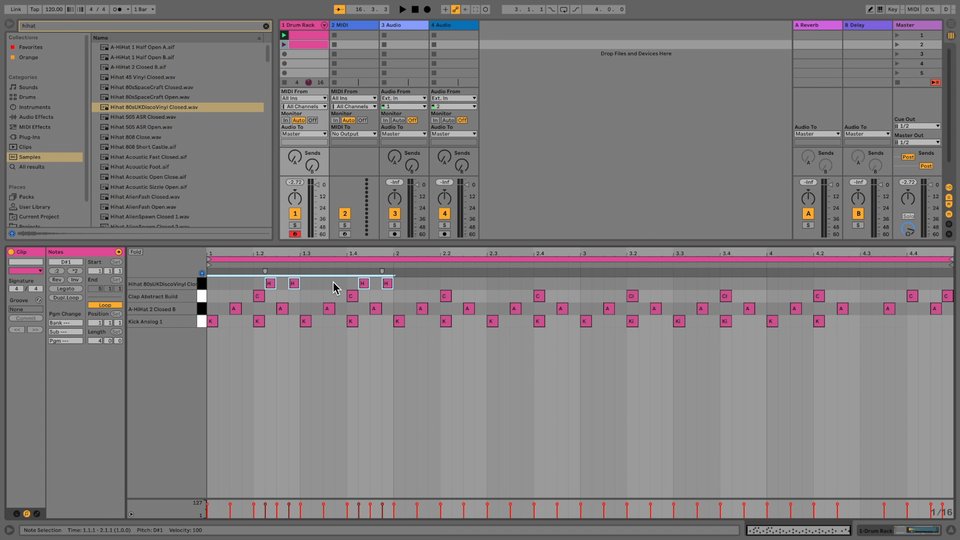 11:49
Drum Programming Basics
Most electronic music starts with drums. See how you can use the Drum Rack to load up samples and create patterns to trigger a drum groove.
13:52
Programming Melodies And Using Effects
Dive into Ableton Live's Instruments and see how you can quickly program melodies on top of your drum groove to add life to your record.
06:40
Routing And Automation
Learn how routing works to control and shape the sounds using various effects. See how you can automate movement in your song.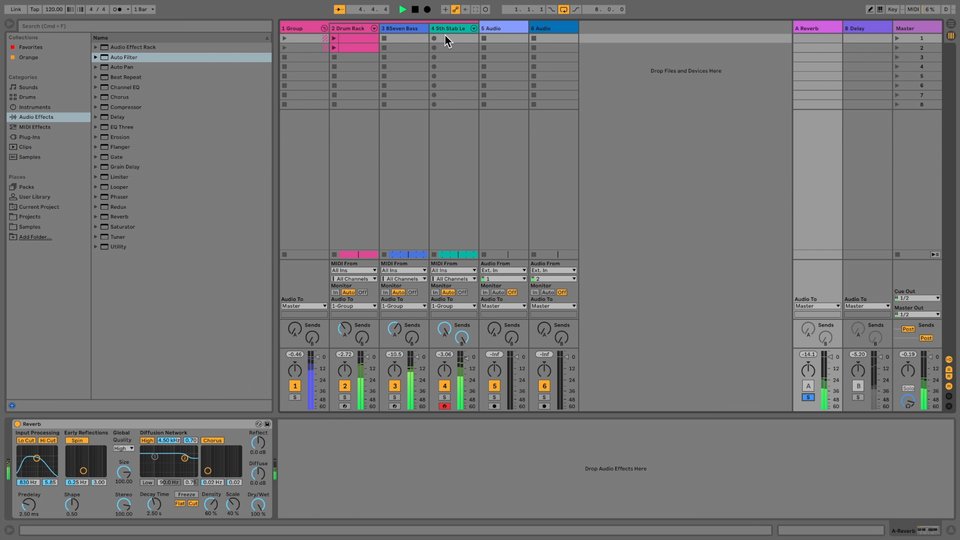 04:27
Using Sends And Returns
Learn how to use send effects that can affect multiple tracks with effects such as reverb and delay.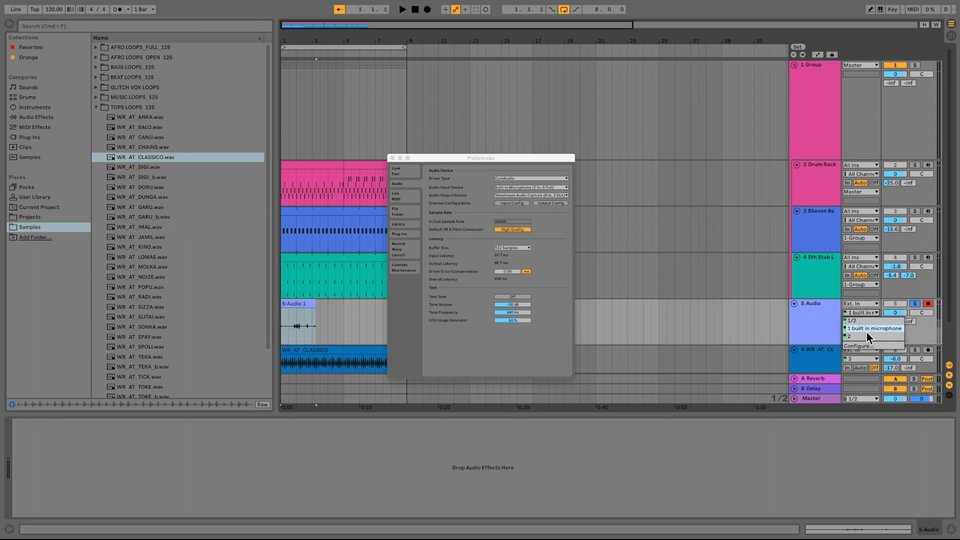 09:28
Live Preferences - Part 1
This chapter helps you set up various preference for recording, the look and feel and various audio preferences.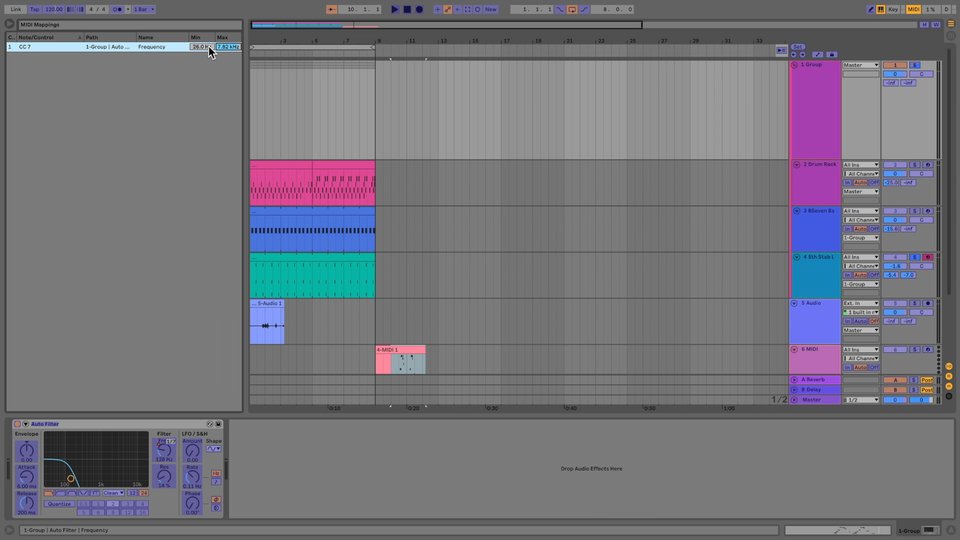 06:53
Live Preferences - Part 2
Other preferences are demonstrated. This includes various MIDI settings that allow you to use an external controller to create musical parts.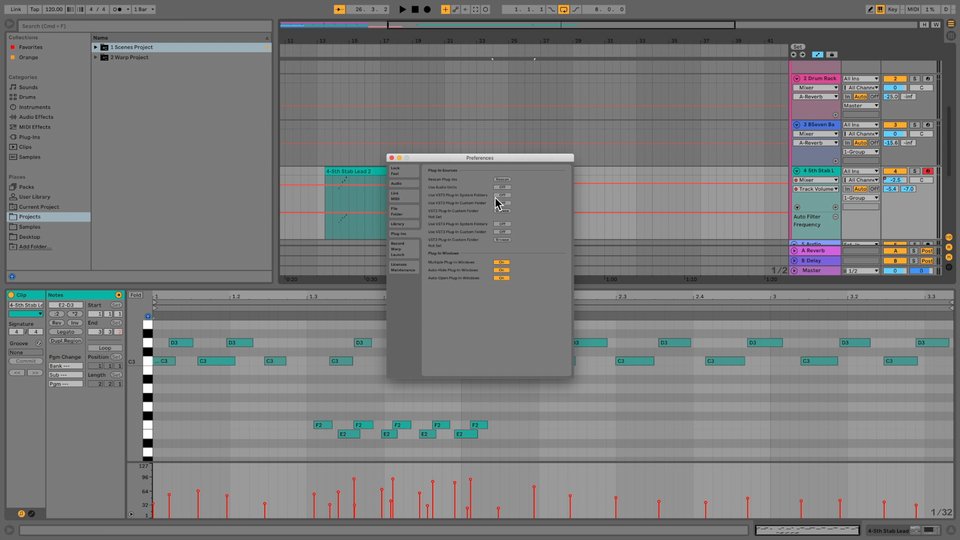 03:33
Live Preferences - Part 3
Customize templates and learn how to set up custom presets, library settings and devices, and how to choose pack locations and plug-ins.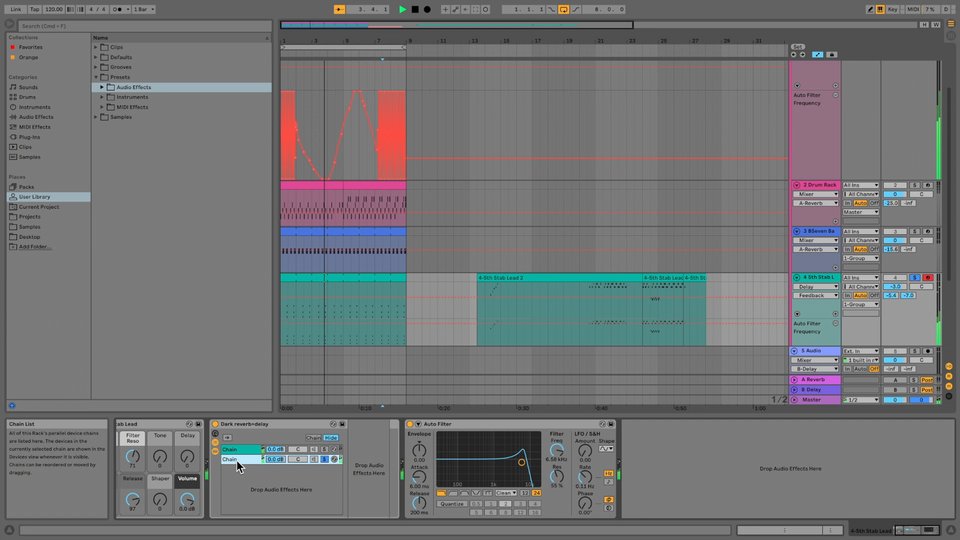 09:11
Advanced Features
Learn how to create your own sound presets to allow you to save your favorite device-and-effects settings for more complex sounds.
About the course
As someone who loves listening to dance music, you may have wondered what it's like to produce your own music. Maybe you've already tried to build a track once, but the first steps of electronic music production can be very tricky if you don't know where to start. So instead of letting you struggle, we wanted to set you off on the right foot and get you all the right tools you need to create something the entire world could go crazy to.
With Armada University's first-ever beginner's course, you're getting an in-depth, step-by-step guide into the world of electronic music production. Called Getting Started with Electronic Music Production, the course is taught by professional music producer and Armada University teacher Rodg, who expertly walks you through every aspect of music creation. Whilst working in Ableton Live, he explains things like how to build a track, how to create your own melodies and how to design your own sounds to maximize the effect on the dance floor.
The course also includes additional videos from Jean-Paul Grobben. He is an Ableton Certified Trainer and explains the Ableton Live workflow and preferences in his videos to help you master the art of music production on the technical side.
Don't have Ableton Live?
After purchasing this course, you are eligible to get a 25% discount on a full license of Ableton Live 10 Intro (normally priced at $99). Once you purchase the course, you will receive an e-mail with instructions on how to get your 25% discount coupon.
This is where your journey as an electronic music artist begins. Are you ready to see how far you can go? -------------------------------
Course length: 3 hours and 21 minutes.