From Loops To A Finished Track w/ D.Ramirez
The course includes free blank Ableton Live templates and over 4-hours of impeccable music production education from one of Toolroom Academy and FaderPro's most popular tutors.

Get lifetime access to this course now for $49.99
Your browser is too old
We can't provide a great video experience on old browser
Update now
Ableton Live 9 & 10 D.Ramirez templates.zip
Included with purchase of course. **BE SURE POP-UP BLOCKER IS OFF TO DOWNLOAD**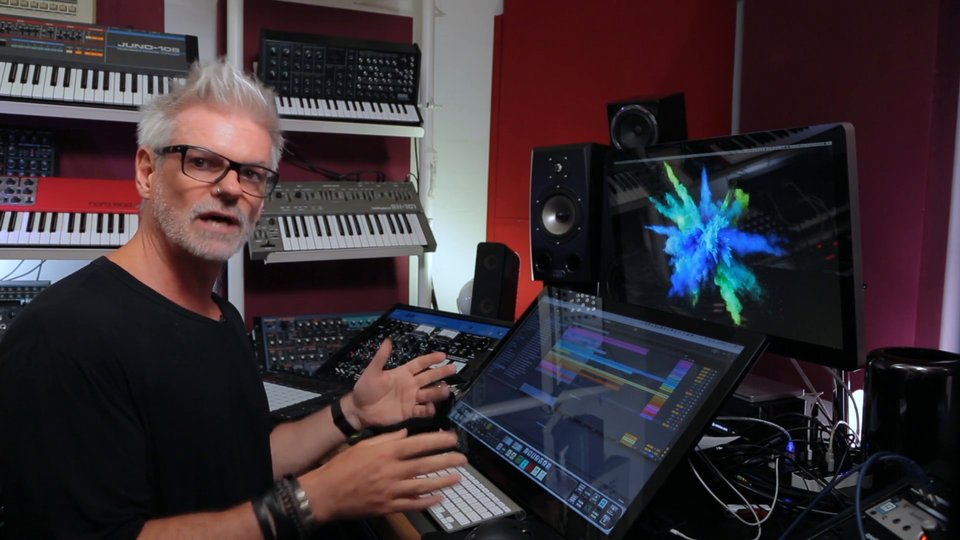 04:26
Chapter 1 - Introduction
Start the production process in Ableton Live, understand the approach of the Get Wrecked remix.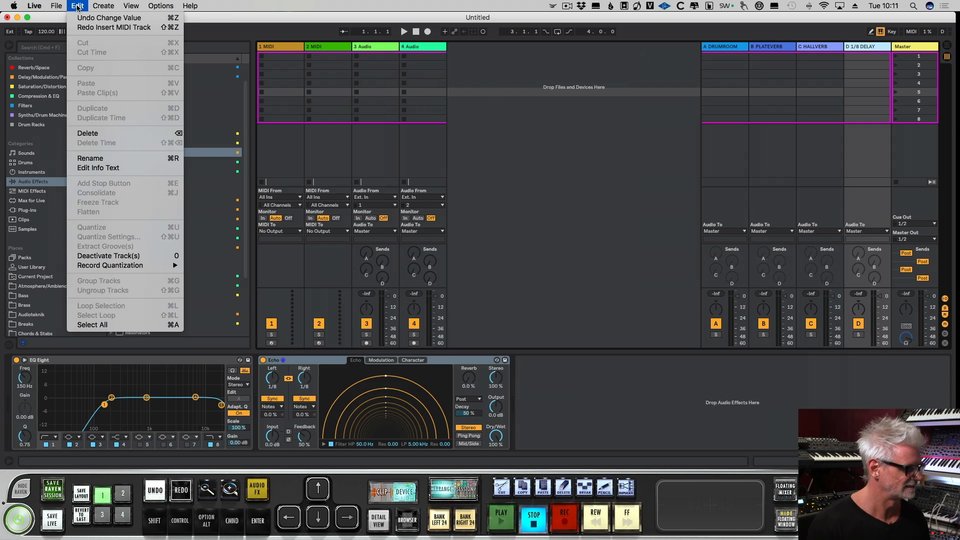 22:18
Chapter 2 - Creating A Template
Set up an Ableton Live template for faster workflow, learn how to set send effects for reverb, delays, echo.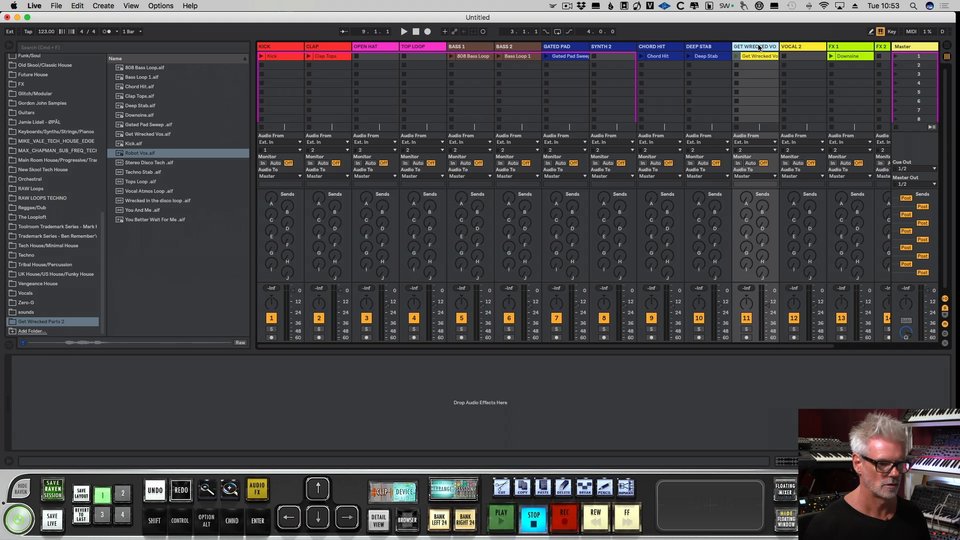 08:16
Chapter 3 - getting Audio Into The Project
Prepare the Ableton Live preferences for importing audio in the best way. Learn how a bit of prep and organisation can help with a speedy workflow!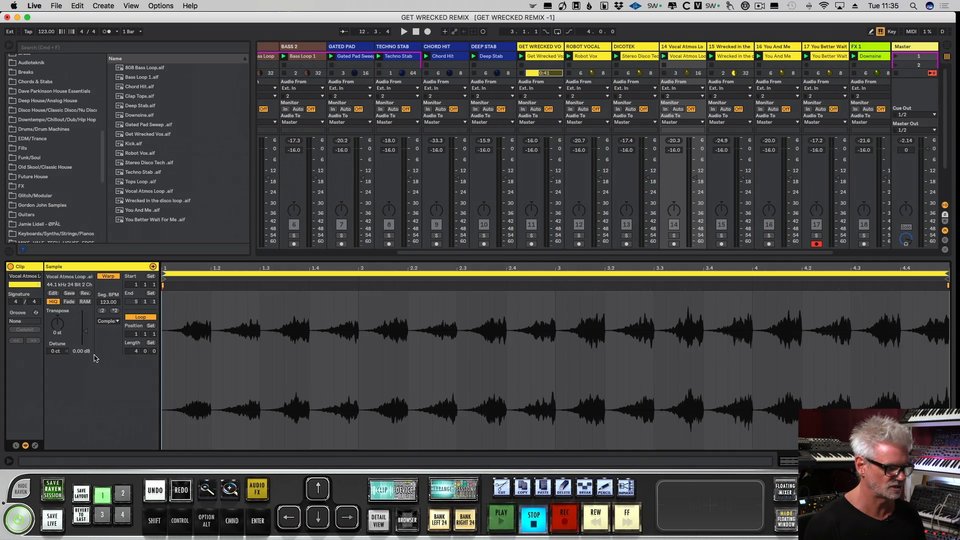 08:28
Chapter 4 - Gain Structure and K-Systems Metering
Discover why gain structure is so important to your mix as D.Ramirez explains how to get your levels set correct and use the free Voxengo span plugin.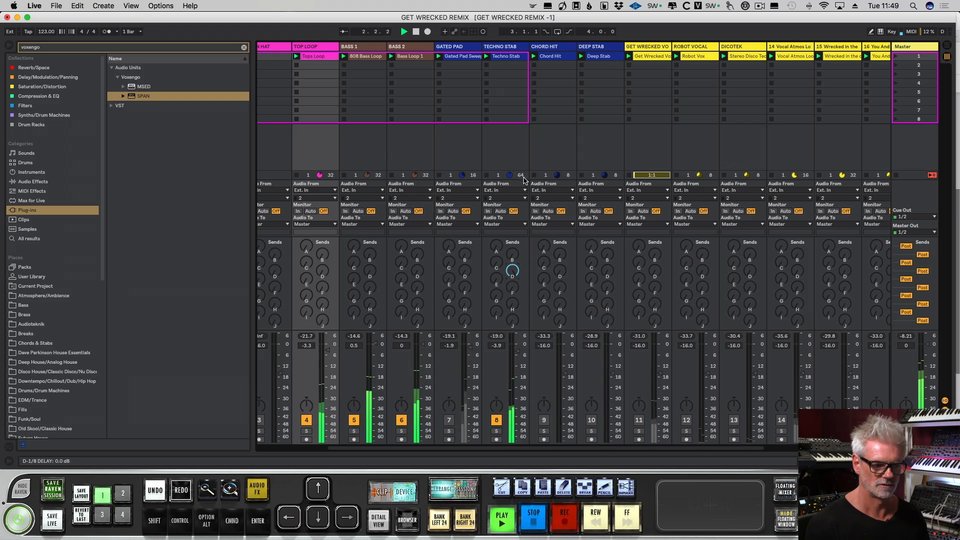 08:48
Chapter 5 - Balancing The Mix
Learn how to begin balancing the levels of the track and again use correct metering and the 'mixing to an anchor' technique among other studio secrets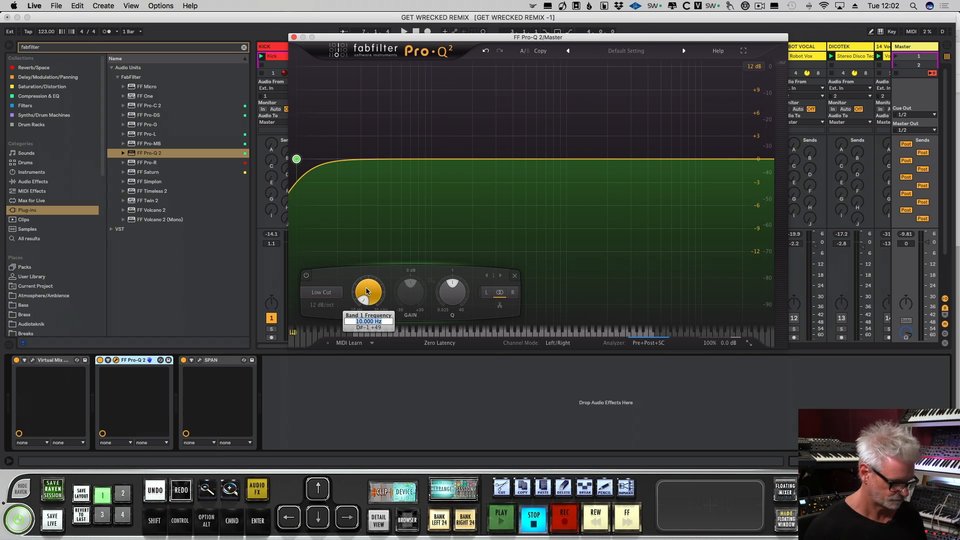 13:49
Chapter 6 - The Master Chain
The final bit of prep is setting up a mix bus and choosing the right plugins, working with them in the mix so there are no surprises later on.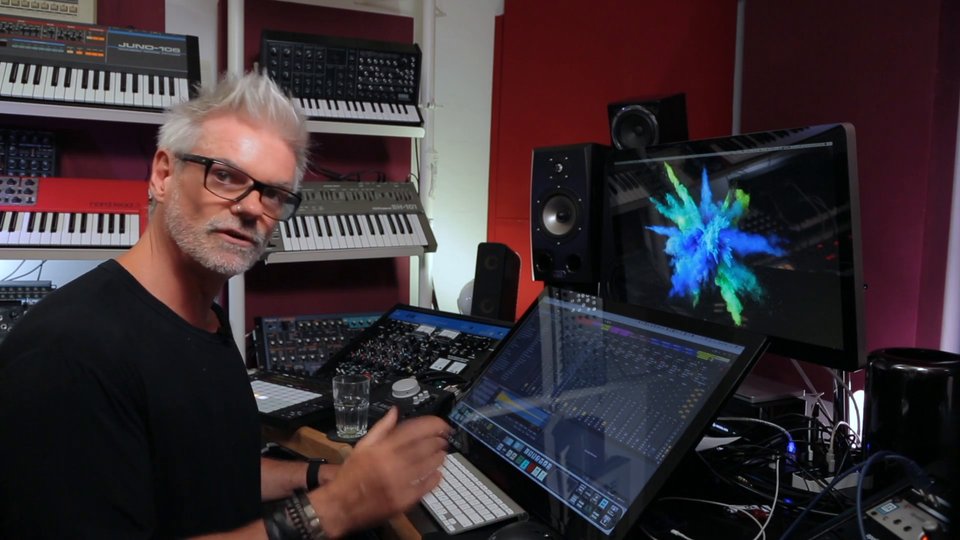 18:13
Chapter 7 - Adding Extra Drums
It's time to start adding extra drums and loops. Learn about warping modes in Ableton Live, choosing the right sounds and building effects.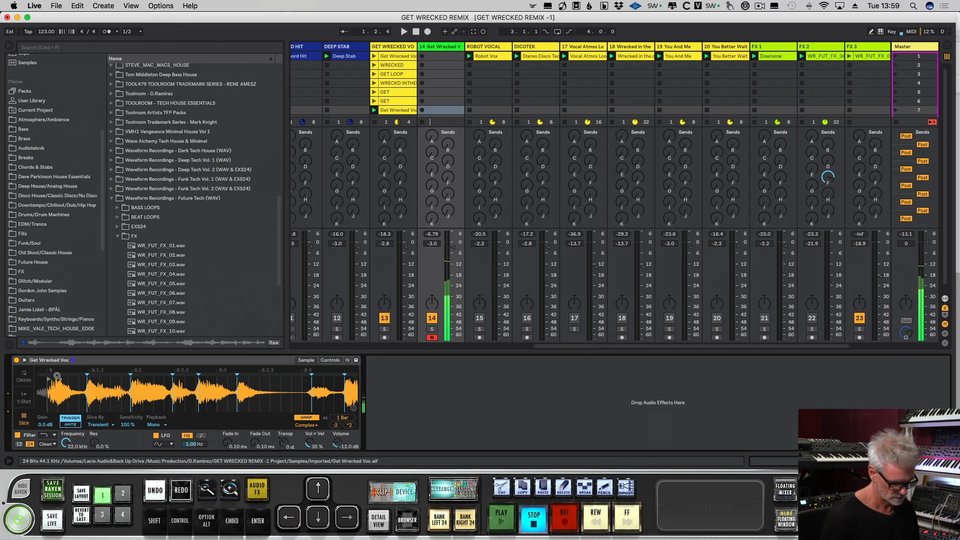 16:15
Chapter 8 - Creating Vocal Edits
This chapter will show you how to exploit Ableton's features for quickly grabbing vocal loops to use in the remix, creating sharp edits.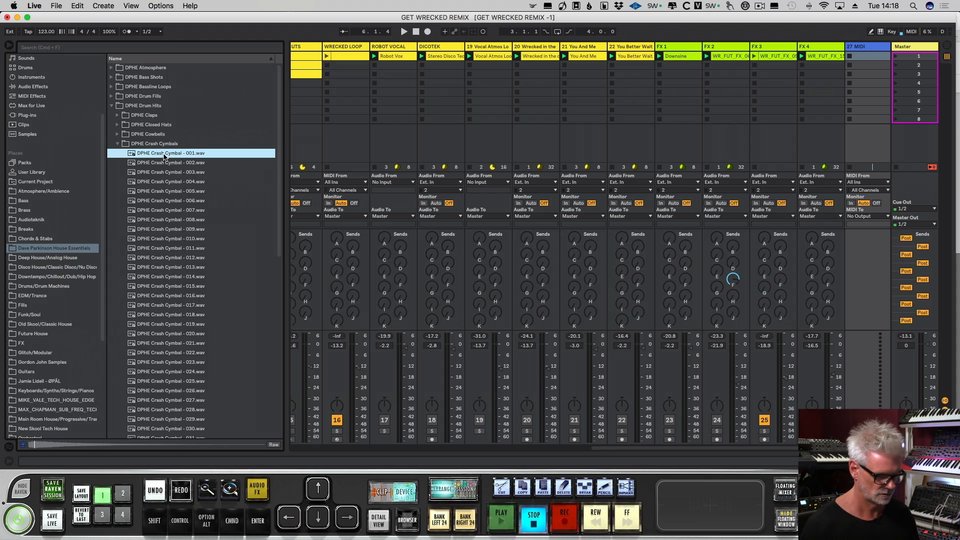 15:18
Chapter 9 - How to Use Snare Rolls, Crashes and White Noise
Learn how to create the correct rolls, fills, crashes to help with the arrangement. Learn about swing, quantize and creating Simpler instruments.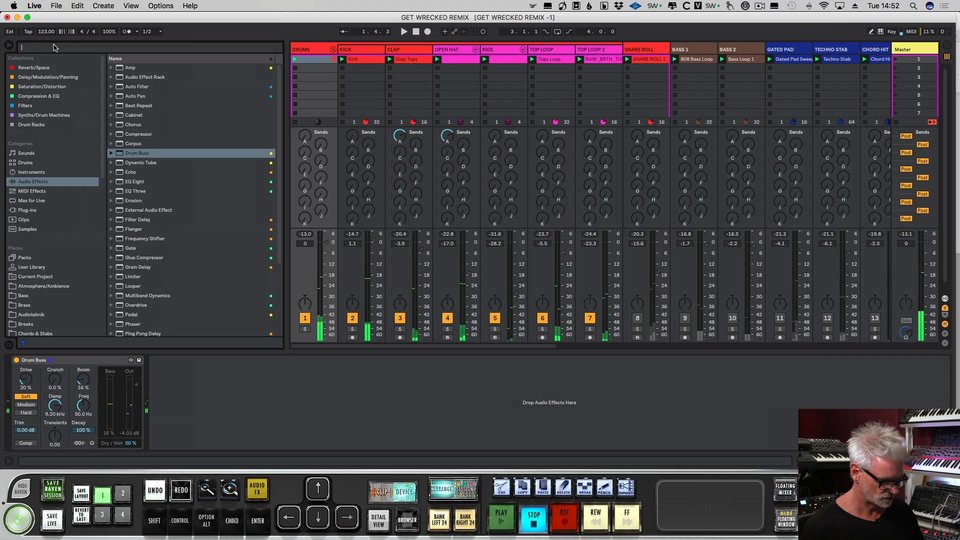 26:58
Chapter 10 - How to Organize and Process Groups
Before the arrangement can be started, learn how to tighten up the sound of your parts, enhancing each elements with EQ, grouping and chains.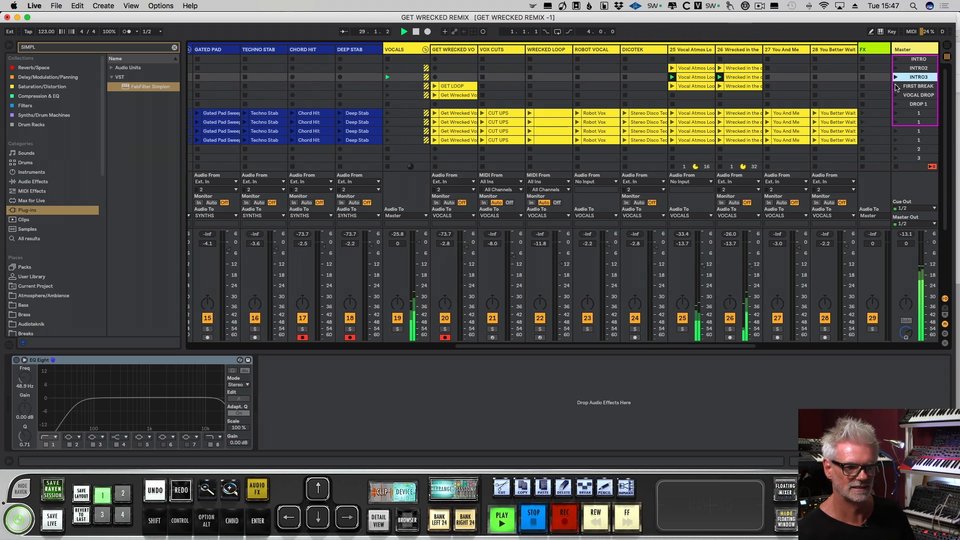 29:22
Chapter 11 - How to Prep the Arrangement in Clip View
Get the parts ready for arrangement in clip view and use Ableton's unique features to maximize the remixes potential.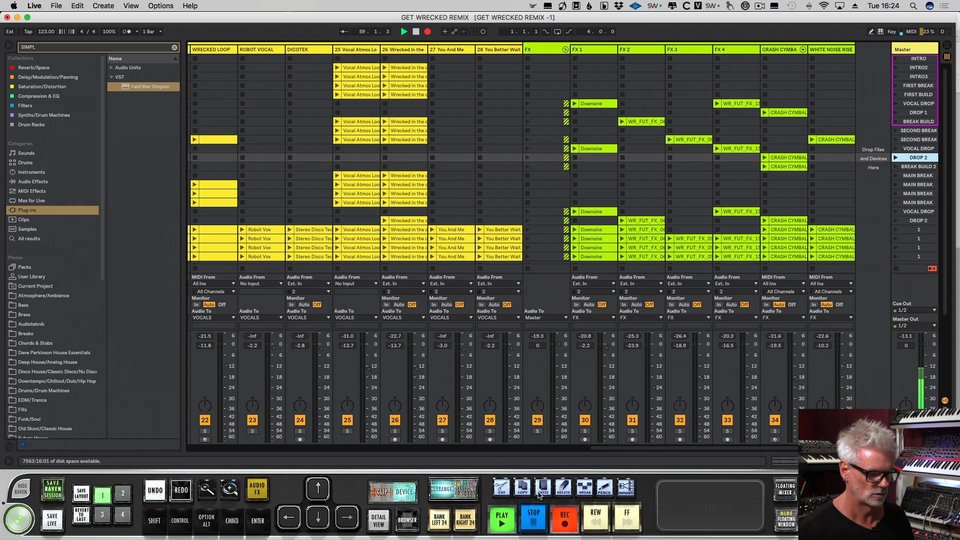 05:20
Chapter 12 - How to Perform The Arrangement
Watch and learn how to use Ableton's clip view to 'perform' an arrangement like a DJ, rather than simply moving blocks like a jigsaw.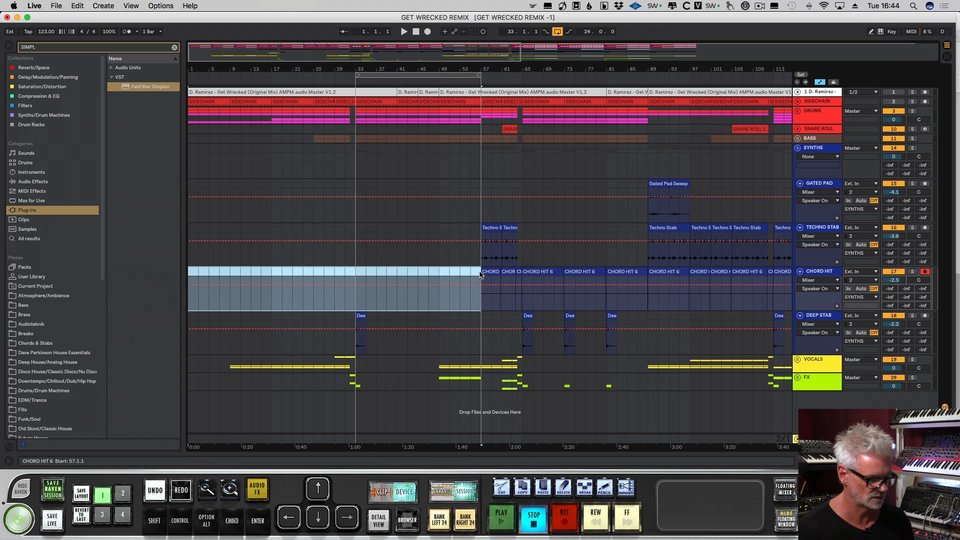 15:03
Chapter 13 - How To Add More Sounds In Arrangement View
It's time to add more sounds and more detail. Learn what makes an arrangement special and how to take your own tracks to the next level.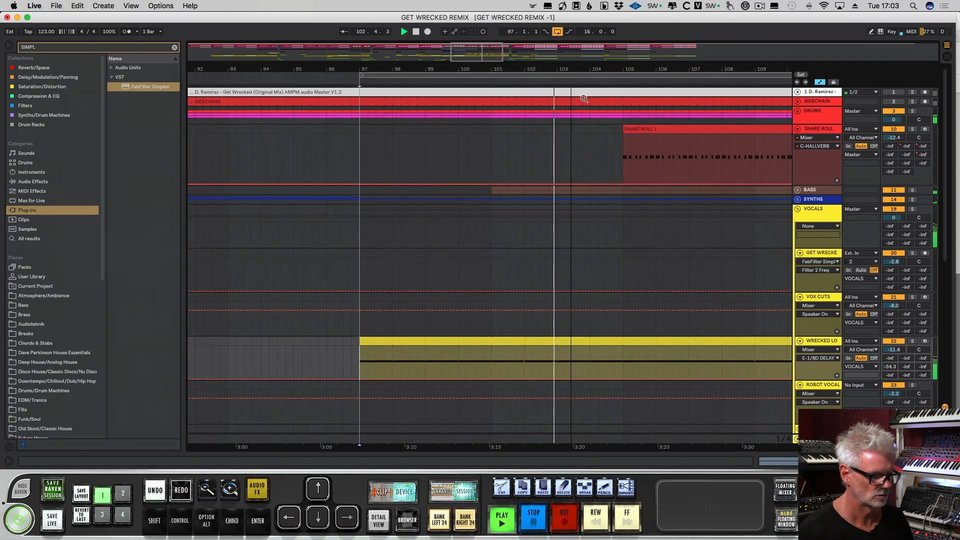 17:28
Chapter 14 - Working with Drum fills and Automation
Learn how D.Ramirez creates fills and discover automation and effects in Ableton Live. Use delays, echos, reverbs and more to add more excitement.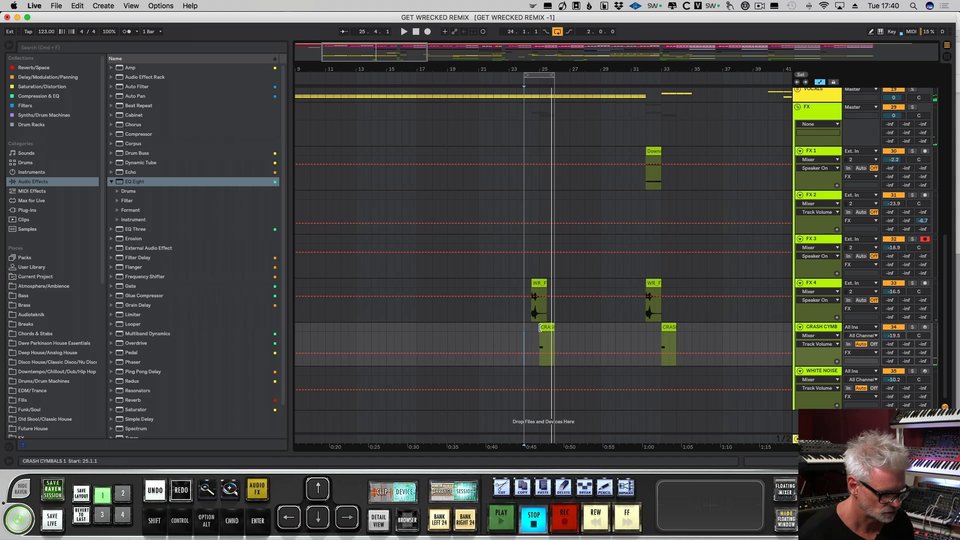 11:26
Chapter 15 - Creating Transitions and FX (Pt.1)
Learn what makes a great transition and how to create brilliant, exciting effects, processed to perfection and placed at the right points in the track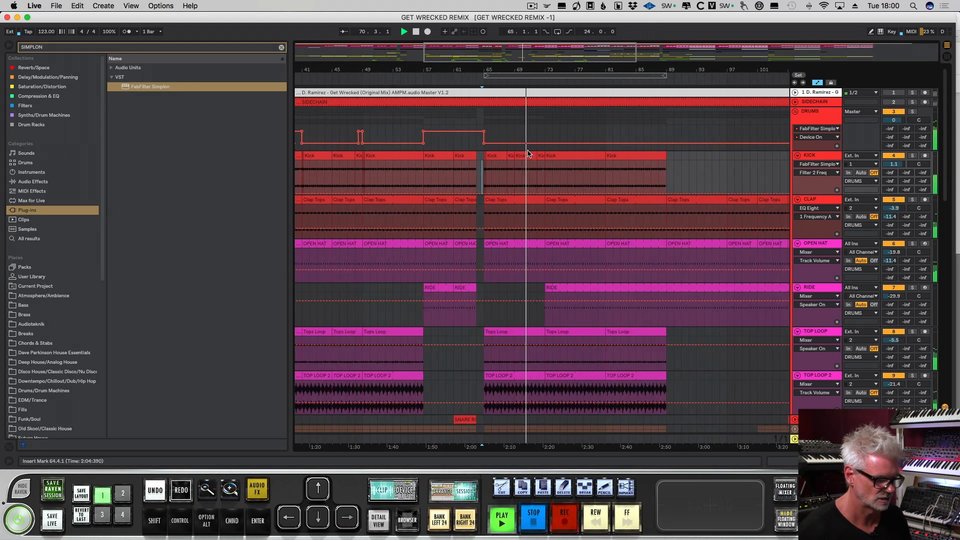 19:00
Chapter 16 - Creating Transitions and FX (Pt.2)
Go in to finer details with processing and automation. Make cuts and tweaks to add even more interest to the final arrangement.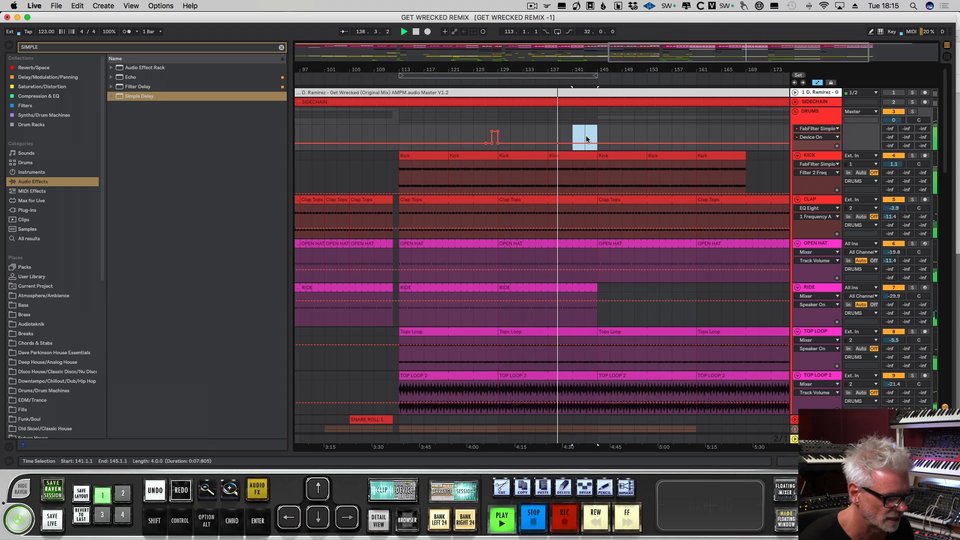 07:05
Chapter 17 - Final Arrangement Edits and Tweaks
Listen back and see what the arrangement still needs and discover D.Ramirez's signature techniques for a slamming arrangement.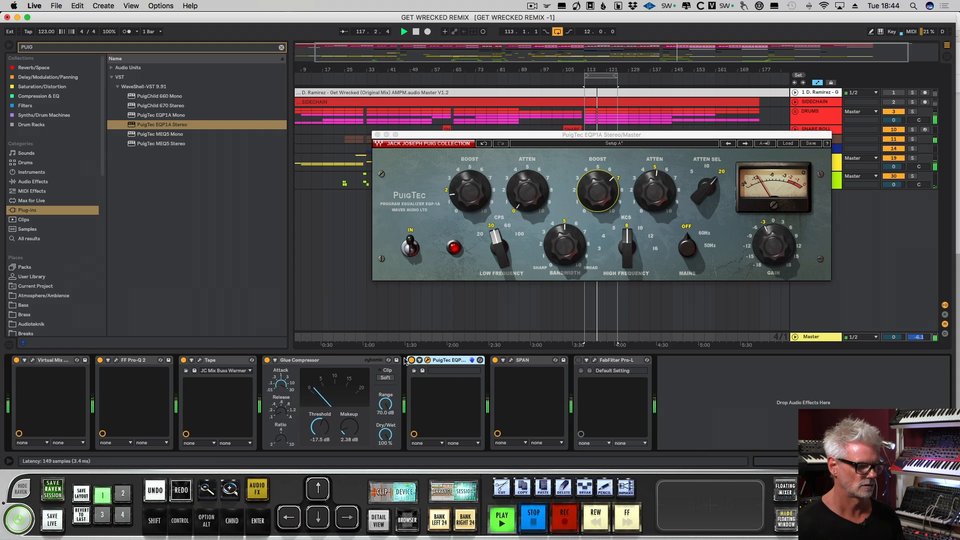 10:02
Chapter 18 - Creating a DJ-Ready Master
Learn how to create a master file ready to test your mix out in the club.
About the course

If you've seen his previous 7-hour Tech House masterclass, you'll know why D.Ramirez is one of the most popular tutors for FaderPro and Toolroom Academy. In this course he shows you exactly his process for creating a remix using parts from his own track Get Wrecked. Learn how to use Ableton's unique features to create a template that works for you and helps speed up your track making and remix process.

Included with the course are two pre-made Ableton templates [Ableton Live version 9 and 10] from D.Ramirez to help get you started. Plus, get ready to learn about mixing, master chains, getting grooves, creating sampler instruments, live arrangements using clip view and so much more. It's another fantastic course taught by one of the most talented and experienced producers in dance music.

TOTAL TIME
4hours 25mins