Your browser is too old
We can't provide a great video experience on old browser
Update now
Finish My Record Project v2.zip
Included with purchase of course. **BE SURE POP-UP BLOCKER IS OFF TO DOWNLOAD**
Audio Stems - 128 BPM v2.zip
Included with purchase of course. **BE SURE POP-UP BLOCKER IS OFF TO DOWNLOAD**
MIDI Files.zip
Included with purchase of course. **BE SURE POP-UP BLOCKER IS OFF TO DOWNLOAD**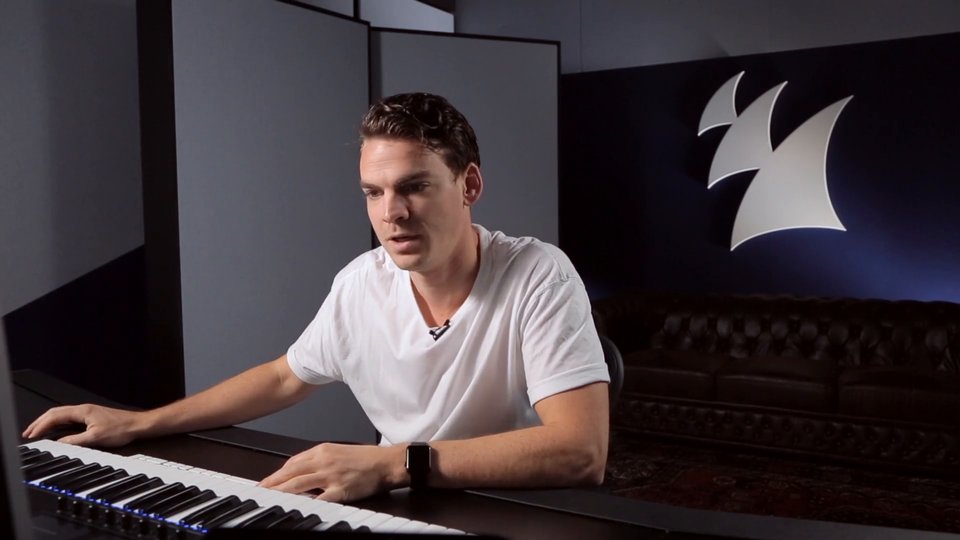 05:17
Basic Drum Programming
Get to grips with building a groove, learn how Rodg chooses the right sounds, crop samples and builds a 'kit' to start his productions.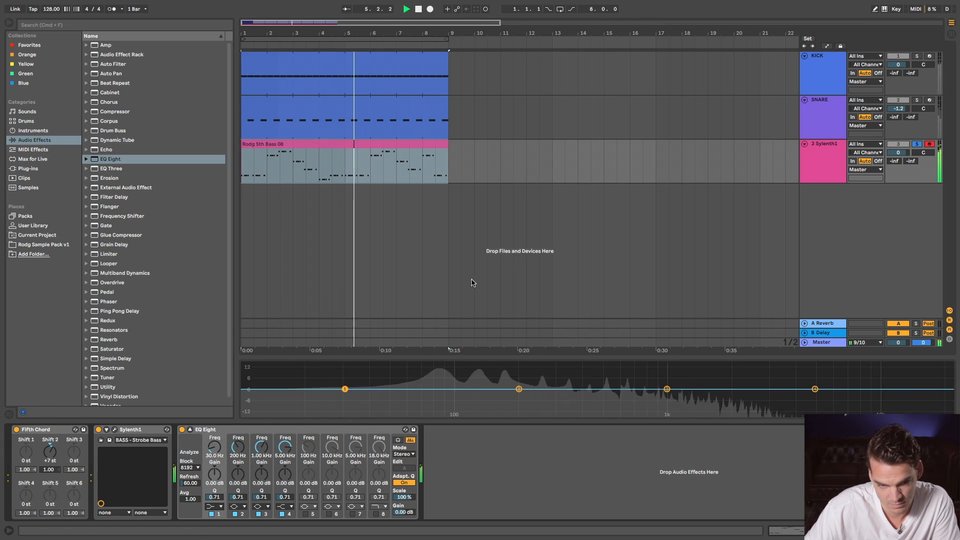 08:35
Baseline Programming (Pt.1)
Learn how to create a classic Rodg bass sound with Lennar Digital's sylenth and stack multiple sounds up to blend into a single bassline.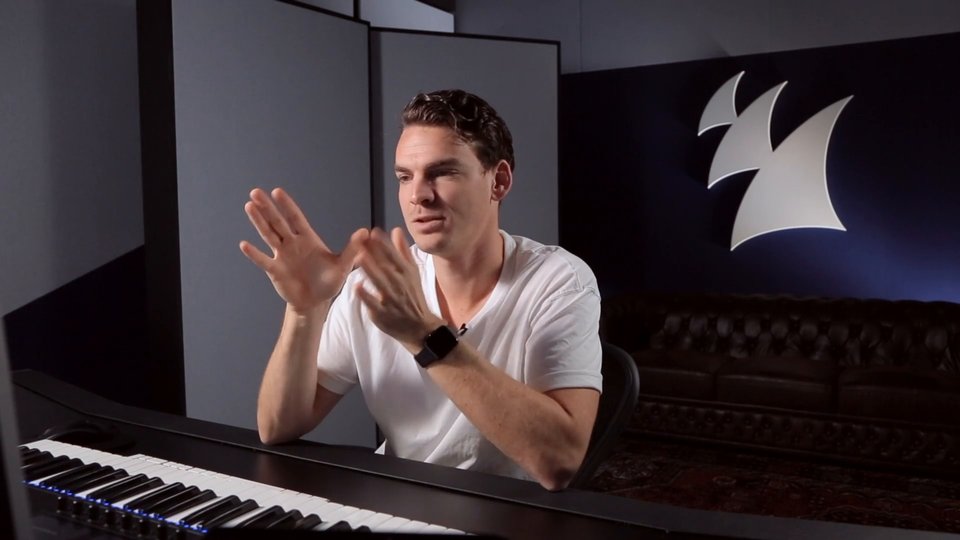 13:47
Bassline Programming (Pt.2)
Add detail to your bass with processing plugins in Ableton including EQ and delay. Plus Sick Individuals Focus One plugin for drive and extra tweaks.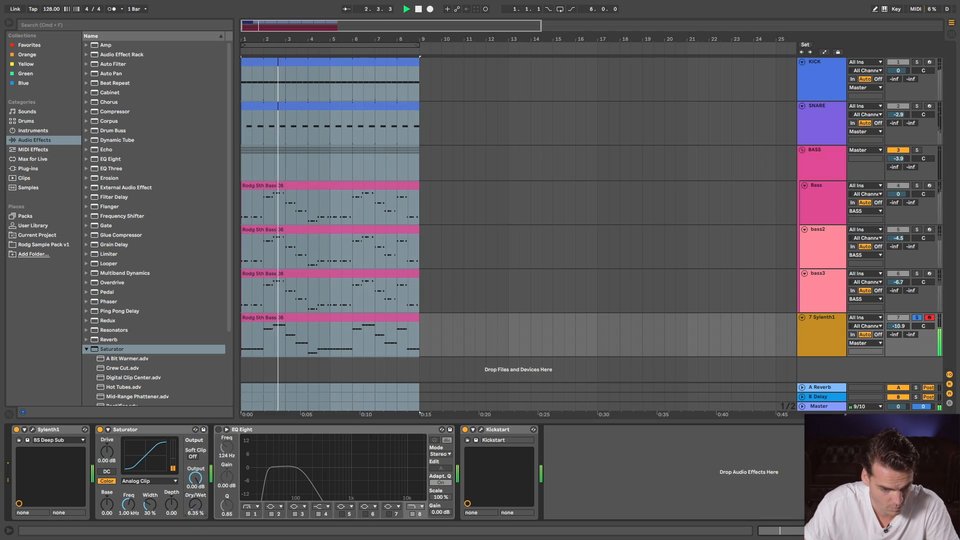 11:26
Baseline Programming (Pt. 3)
Rodg explains how to work more with the three bass layers to get them to work as one using plugins and processing.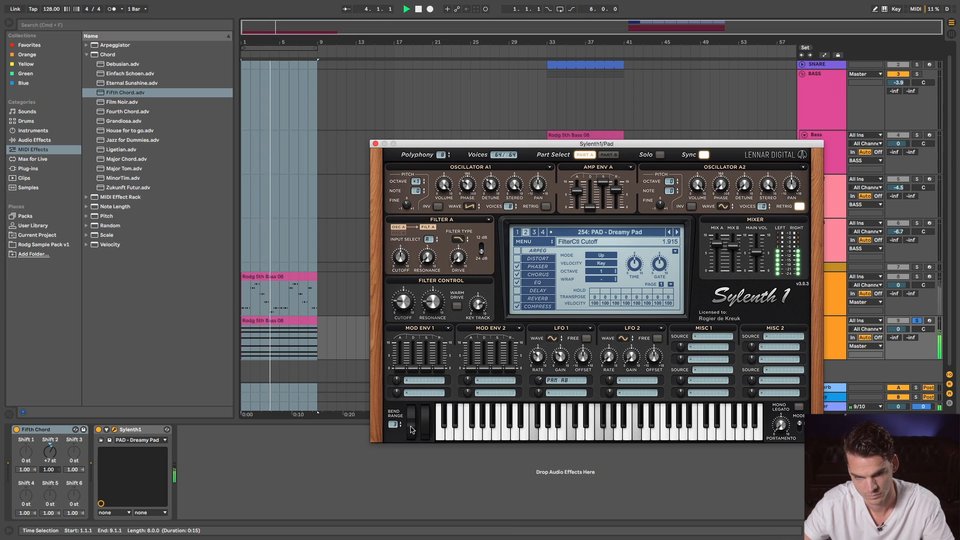 10:05
Break Melodies, Pad Sounds
Get perfect pads as Rodg shows you his techniques for getting the right pad sounds for your track.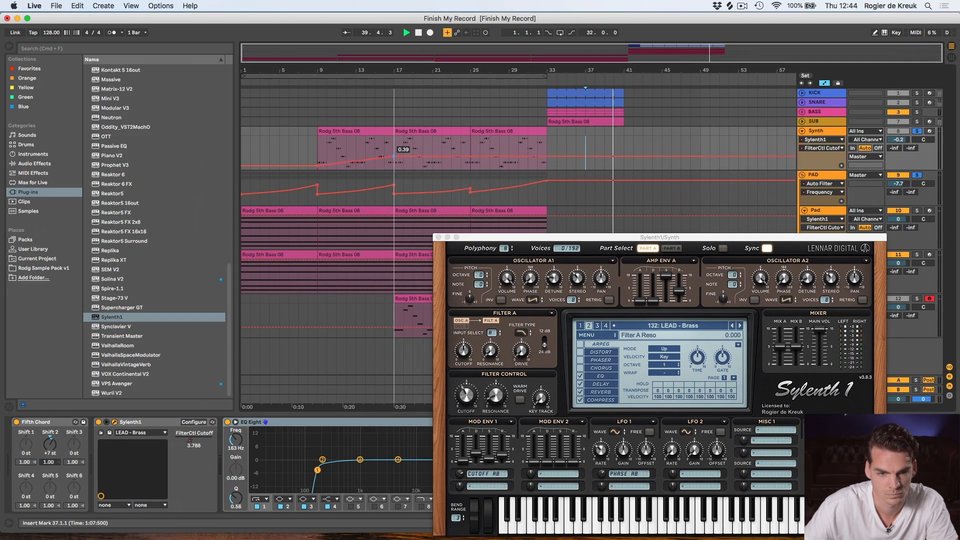 13:34
Break Melodies - Lead Sounds and Automation
Moving onto lead sounds, Rodg will help you learn how how to produce club ready lead melodies and automate the sounds for maximum impact.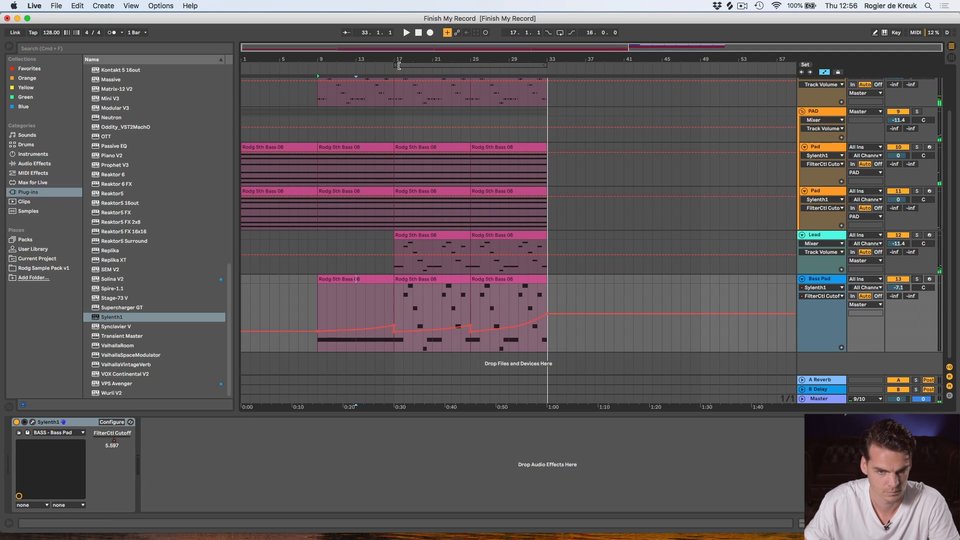 09:39
Bass Pad
Using Sylenth Rodg explains the introduction of a bass pad sound with automation and works it into the arrangement.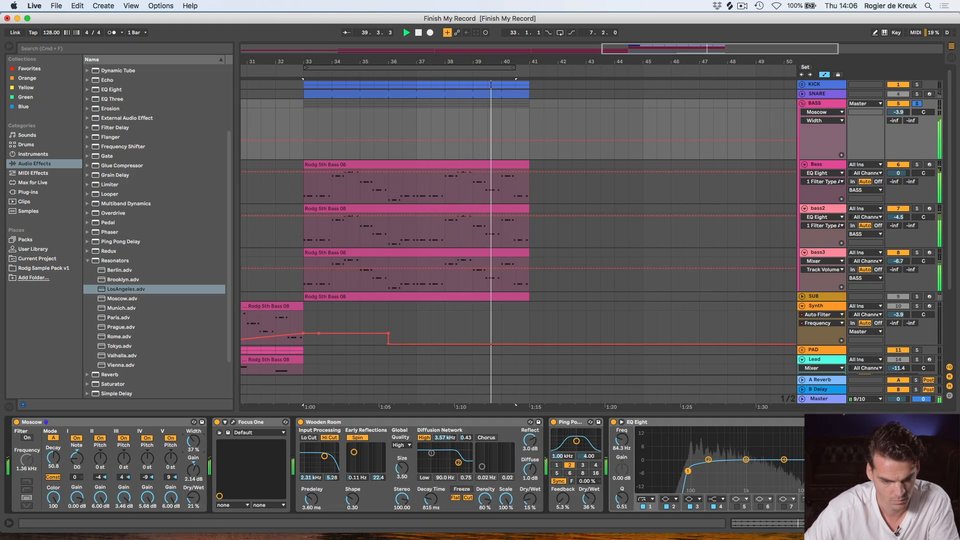 19:37
Final Elements
Final loops, automation and extras are added with Rodg showing his production process. Learn how to get from an initial idea to a basic track, fast!
About the course
He's one of the most respected producers within Armada Music, he's often referred to as Armada's secret weapon, continually putting out records and remixes that win the support of the biggest names in dance music. In 2016 Rodg was named by head honcho, Armin van Buuren as "One of the best producers of 2016". In this FaderPro course for Armada University, Rodg teaches you how he creates his signature sound in Ableton building a track from scratch and handing over the parts to you to finish his record!
Learn how to take basic sounds and give them the epic Rodg signature. Get the basics of arrangement down and learn the melodies and rhythms that give Rodg's tracks their unique punch.
Guaranteed Demo Feedback and Bonus Contest.
By purchasing this course, you're able to get guaranteed demo feedback from Armada Music's A&R team on one demo. Click here – Armada University Demo Feedback – to see how it works.

Course Total Runtime: 1 hour 30 minutes