Creating Disco House in Logic Pro X
Larry Holcombe is the musical mastermind behind Get To Know. AS the in-house mixing and mastering engineer for CR2 Records for many years, Larry's creative and technical knowledge is up there among the very best in the biz!
This course uses NATIVE LOGIC PLUG-INS AND INCLUDES A FREE SAMPLE PACK!

Get lifetime access to this course now for $49.99
Your browser is too old
We can't provide a great video experience on old browser
Update now
Future Disco Sample Pack
Included with purchase of course. **BE SURE POP-UP BLOCKER IS OFF TO DOWNLOAD**
Future Disco 2 - Sample Tools by Cr2.zip
Included with purchase of course. **BE SURE POP-UP BLOCKER IS OFF TO DOWNLOAD**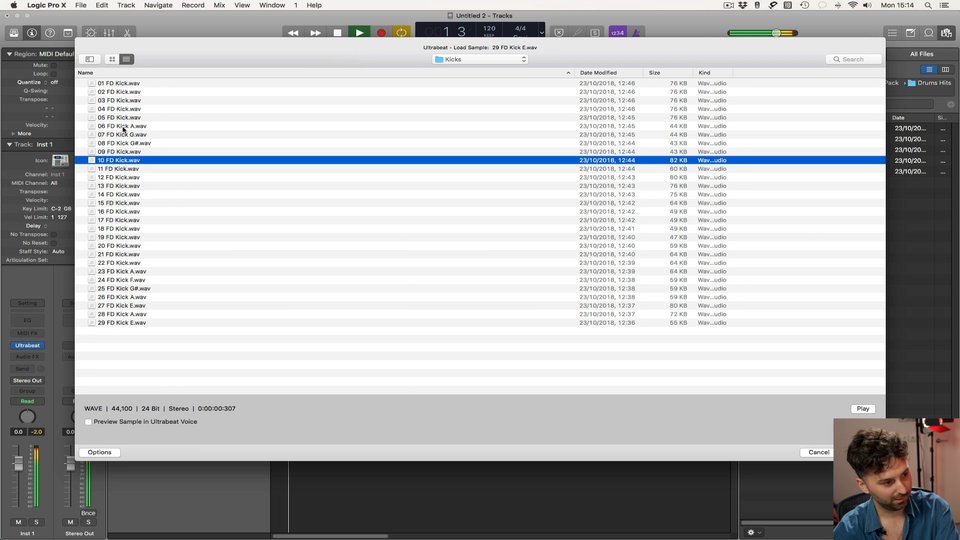 11:01
Intro and Drums
Larry and Chris discuss the vision of the project and begin by building up the drums with Logic's Ultrabeat and layering samples from the sample pack.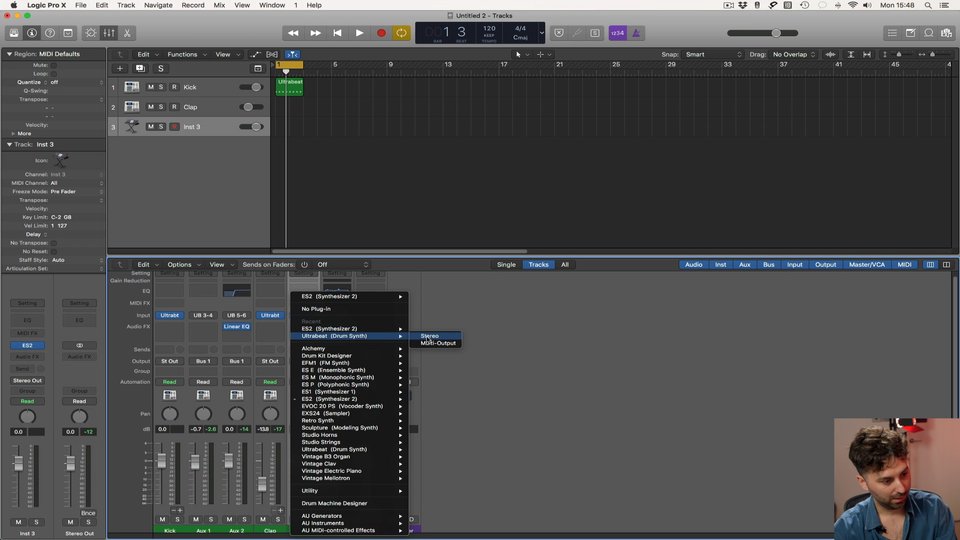 14:25
More Drum Work
Learn how to use compression on kicks and add additional drum elements and loops with further signal processing on each element.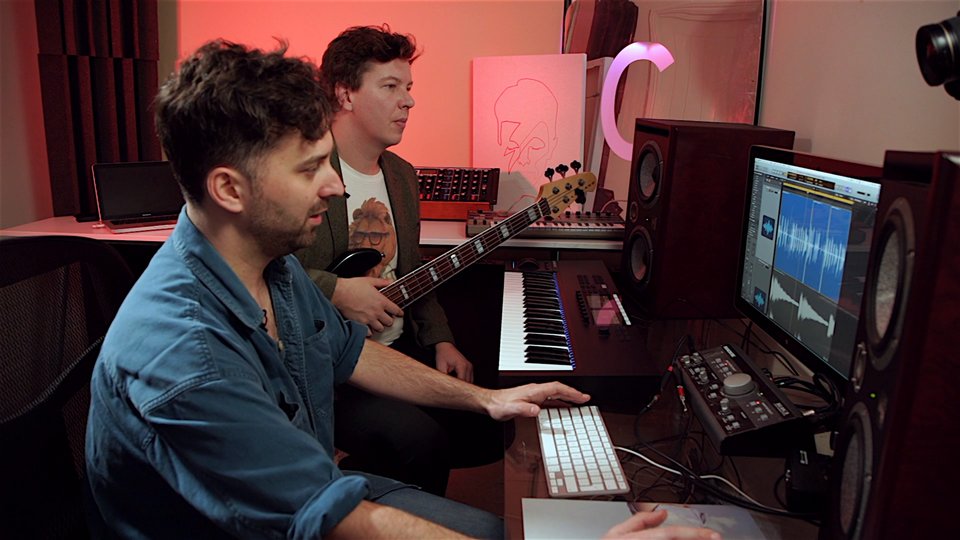 26:18
Bass
Watch how Larry and Chris record live bass and utilize Logic's powerful takes folders and edit the takes with comping techniques to edit the bassline.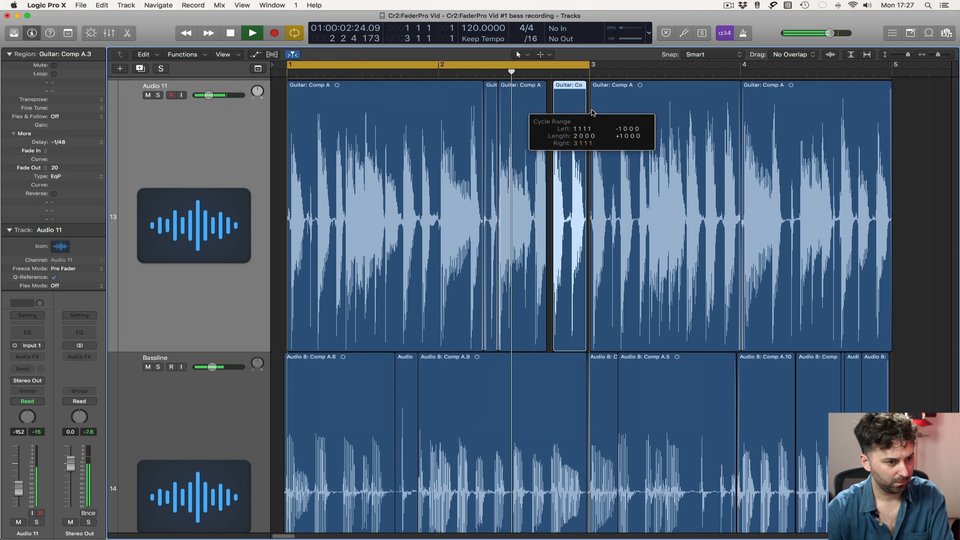 19:22
Guitar
Building off the bass, the duo add live electric guitar showing how to record variations, edit the final comp and use Logic's Opto compressor and EQ.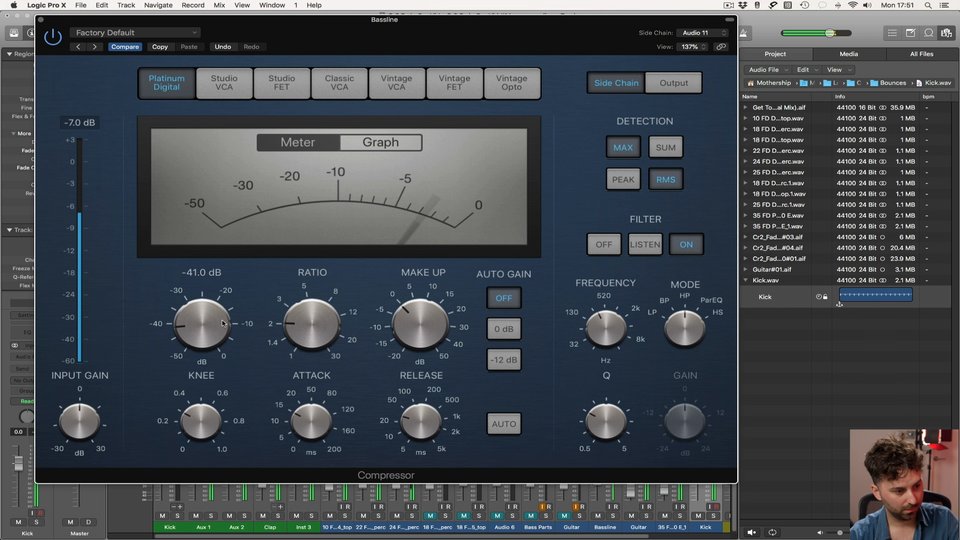 06:08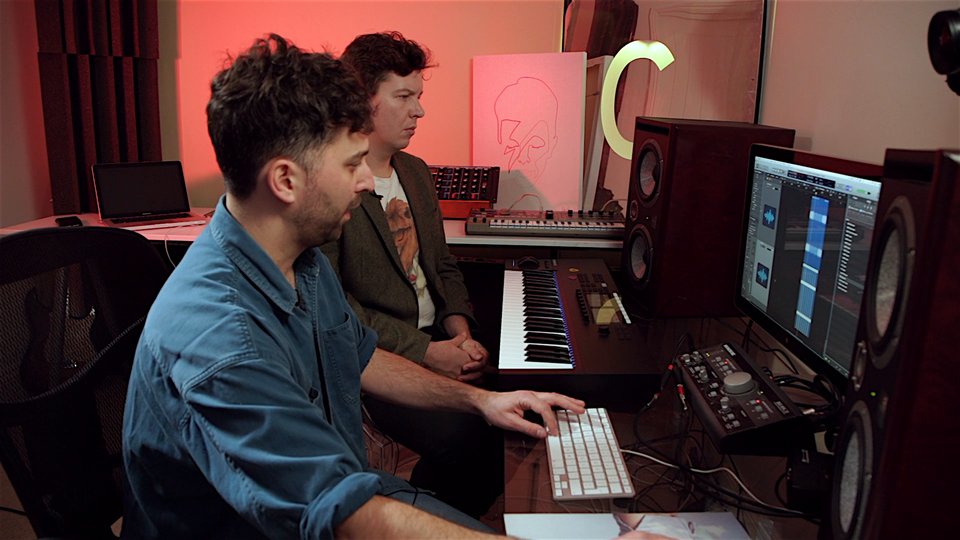 20:11
Arrangement Pt.1
Larry and Chris apply sidechain compression to the Bass, Keys and Guitar show how you can make the signal processing more musical.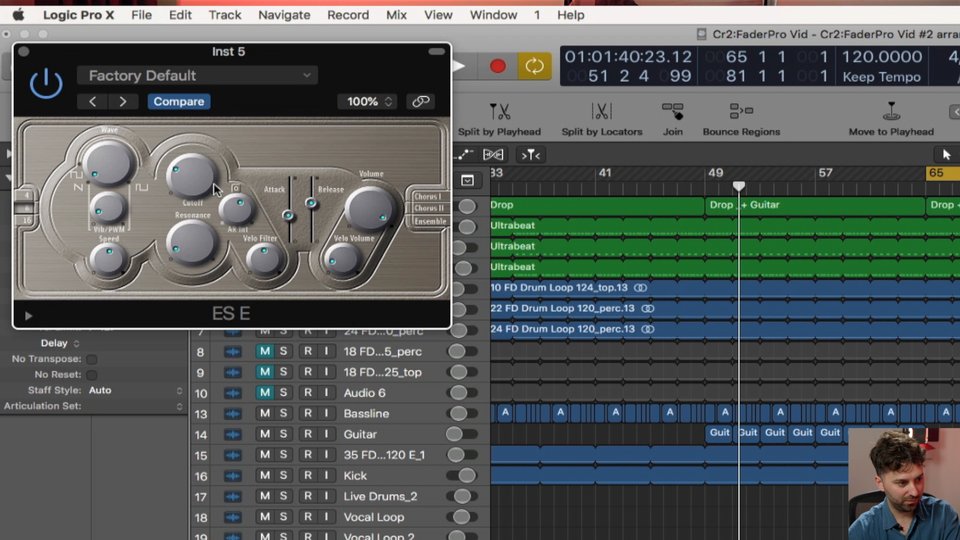 20:22
Arrangement Part 1
Create your own arrangement template from other tracks and then add other elements such as vocals, strings, ad-libs, more loops and a lead part.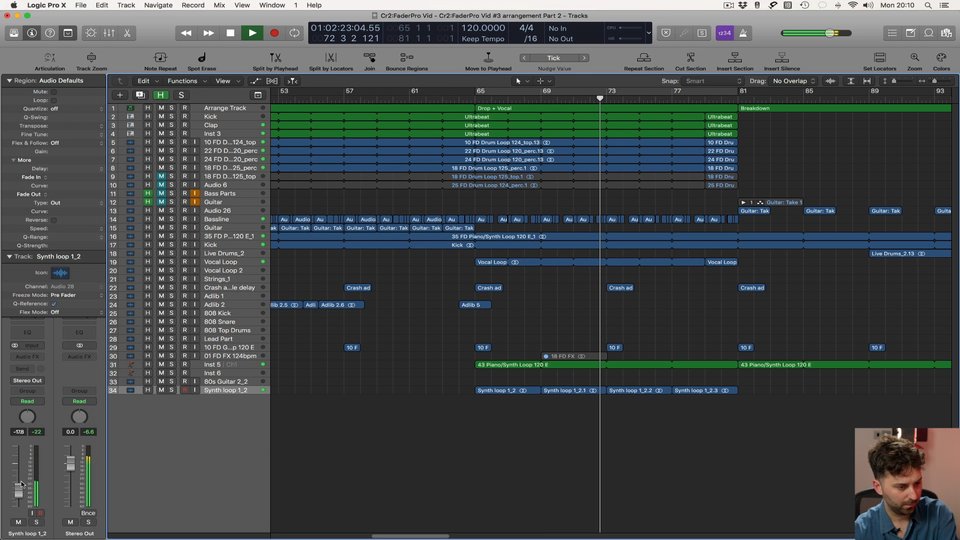 20:07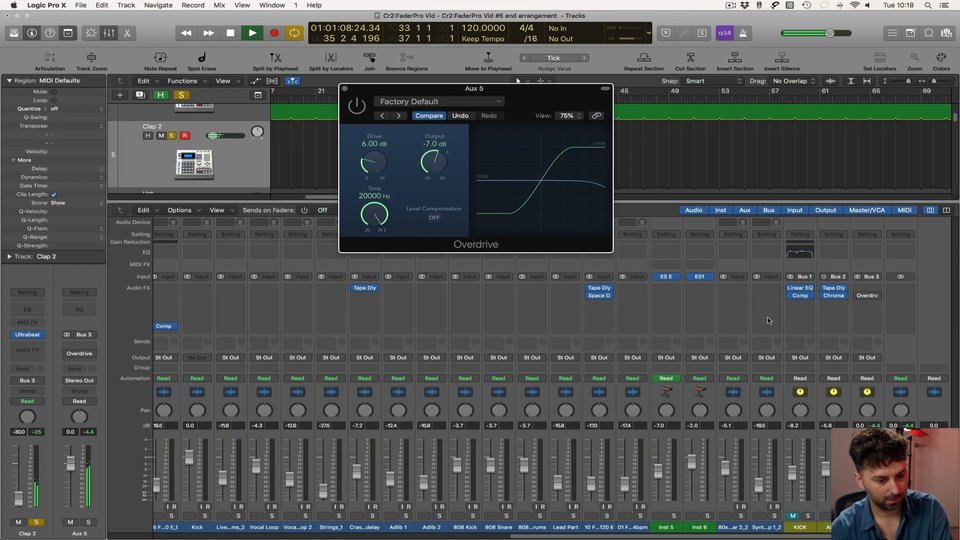 13:02
Mixing Pt. 2 - Harmonic Mixing
Learn how to utilize Logic's drive and saturation features to add harmonics and dive into Logic's Vintage EQ to bring a new texture to the sound.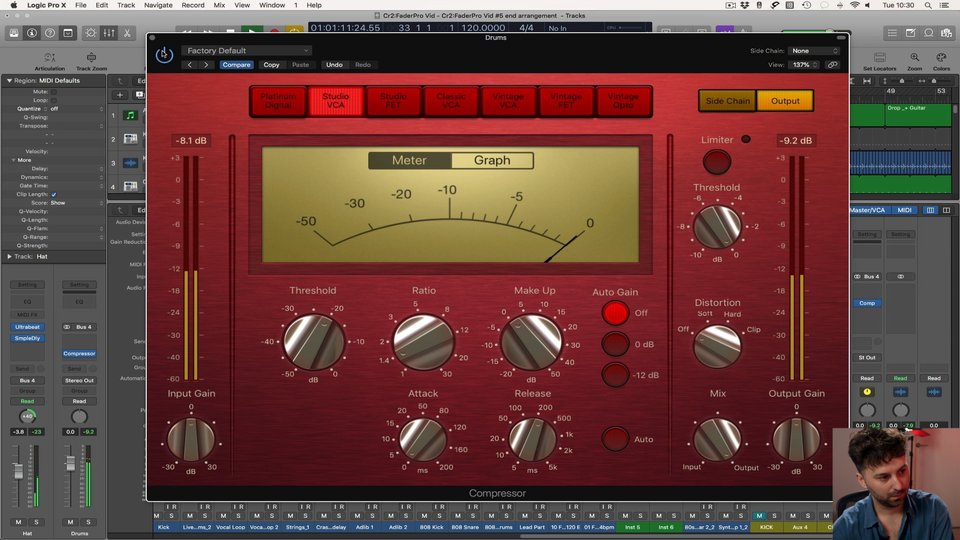 10:11
Mixing Pt.1 - Drum Bus
Subgroups can have a dramatic effect on your final mix. Watch and learn how to create and process subgroups with compression and limiting.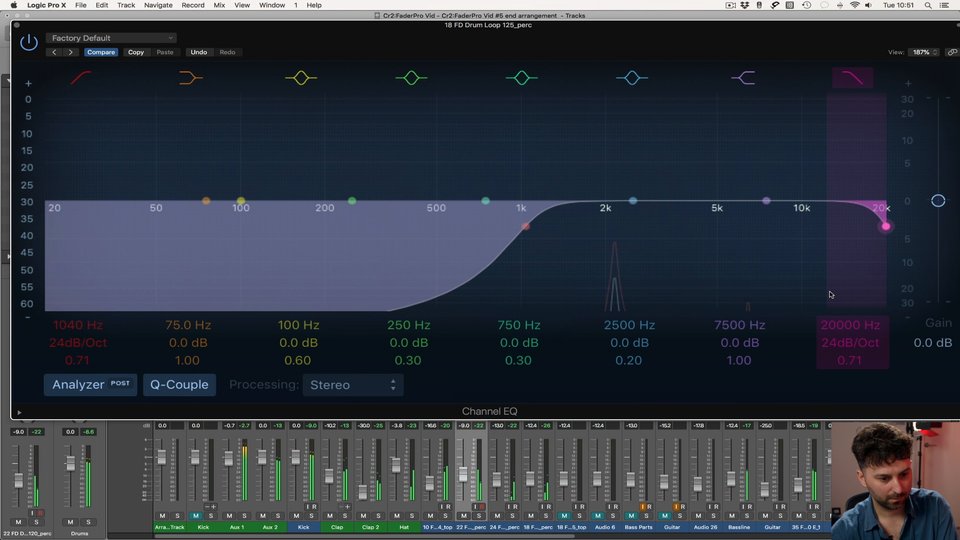 13:50
Mixing Pt.3 - EQ
Using EQ, process the bass further and dive deeper into using subtractive EQ across your tracks and utilize stereo mix placement using Logic's EQ.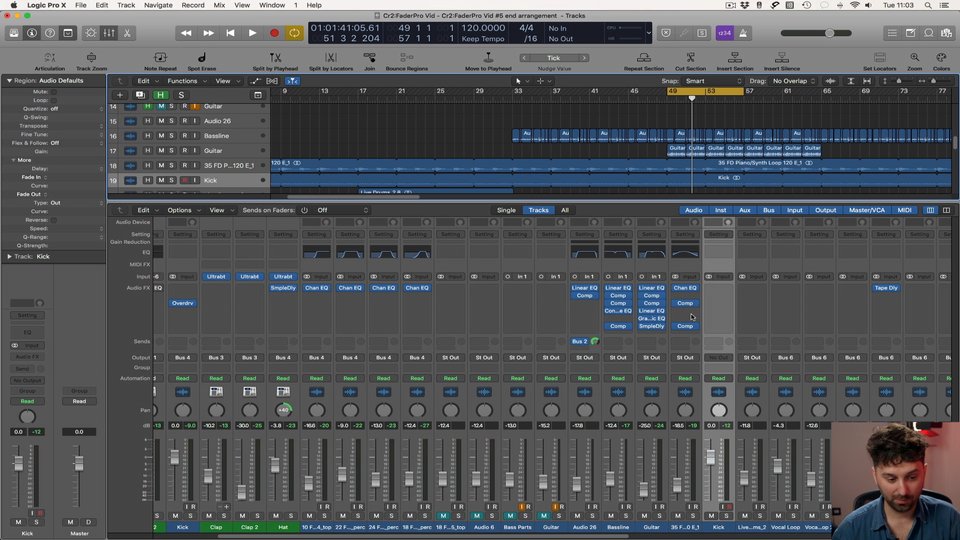 10:03
Mixing Pt.4 - Processing and Placement
Add more compression to elements and learn how to use mono signals to help place sounds in a mix.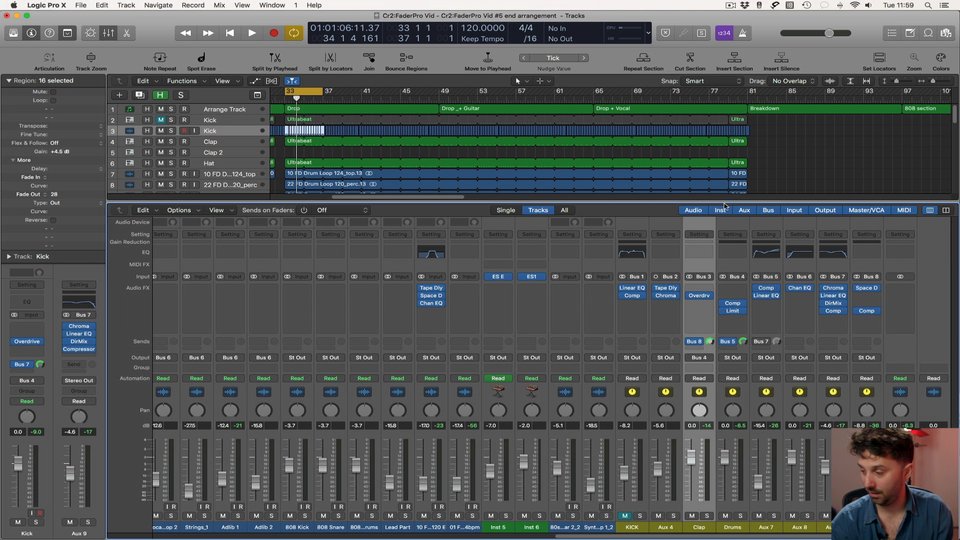 19:00
Mixing Pt.5 - Spacial Effects
Larry shares his approach to using spacial effects such as reverb, chorus, stereo spread and delay to add depth and space in your mix.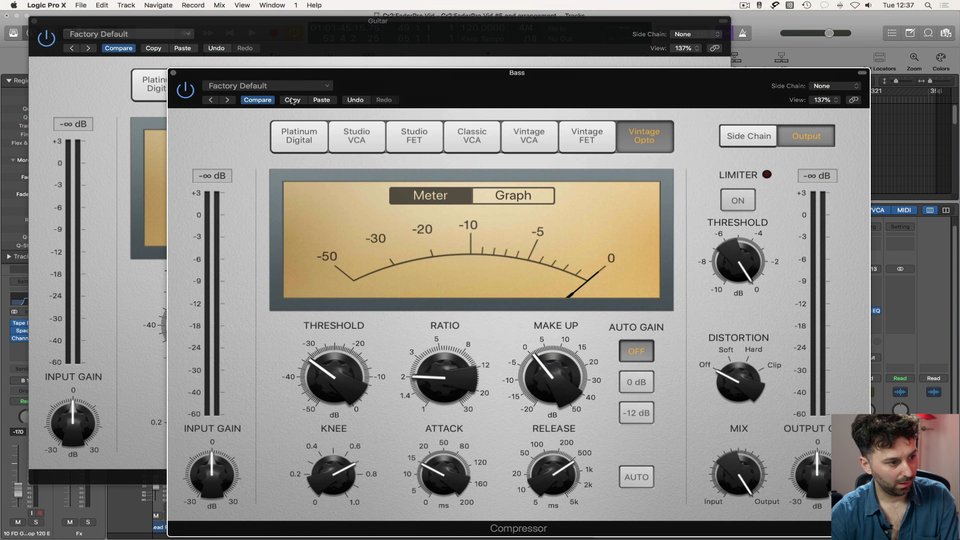 21:05
Aux Bus Processing
In this chapter, all the tracks are routed to various mix buses and are processed further for the final mix. Final compression and EQ is also applied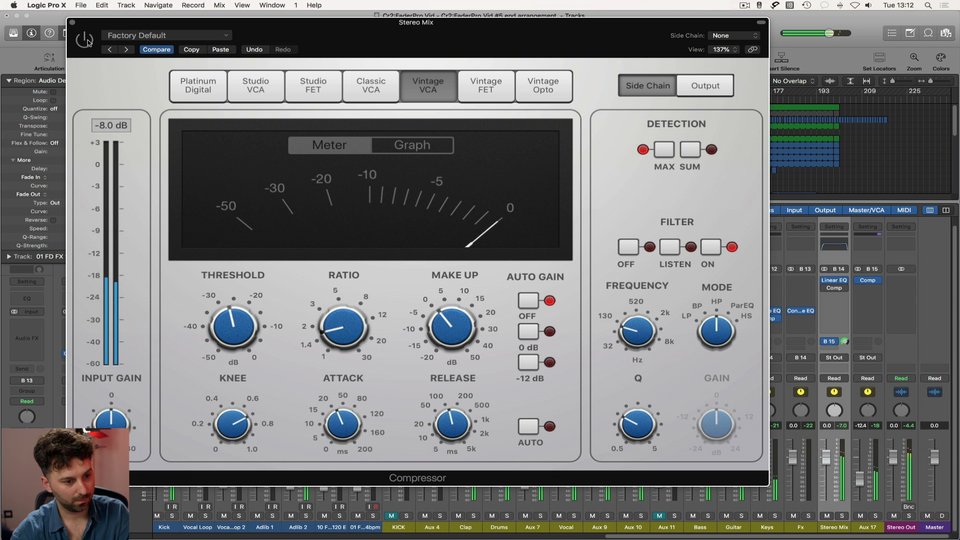 19:34
Mastering - Pt. 1
Using Logic's native plug-ins, learn how you can great a master signal chain using FX and automation to add a final polish.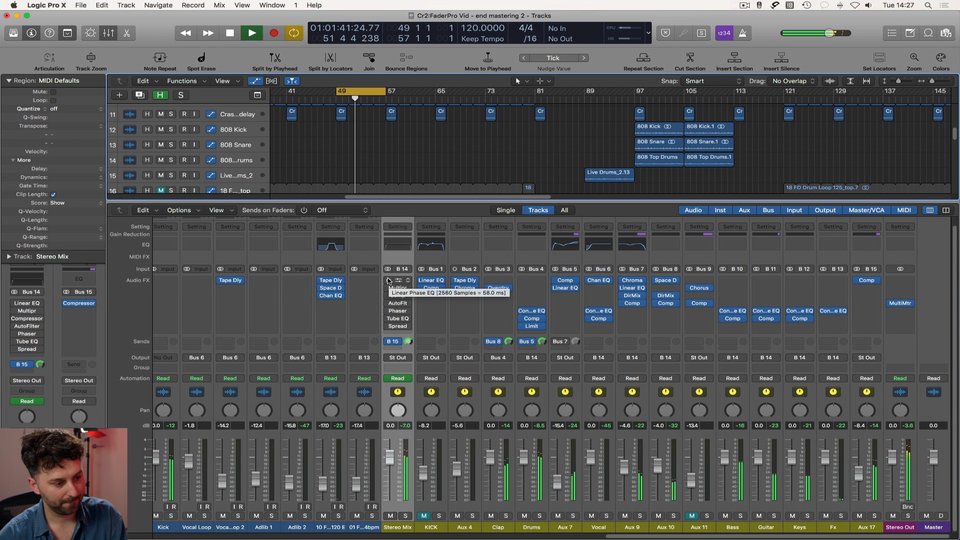 14:18
Mastering Pt. 2
Metering is critical to the sonic success of any track. Watch how you can use metering and final stage limiting to understand true peak.
About the course

We are proud to offer, in partnership with Sample Tools by CR2, Creating Disco House in Logic Pro X

Get To Know is UK based DJ/Producer Larry Holcombe. Navigating a love of Boogie, Disco, House and Indie, Larry blends real instruments and percussion with synthesized elements.
Receiving support from Purple Disco Machine, Annie Mac, Mistajam, Danny Howard amongst others, Get To Know has released music on Kitsuné, Virgin/EMI, Nervous, Warner and his very own Future Sound of Then imprint. Larry also finds the time to release heavier more club style tracks as Ghetto Know with releases on Sweat it Out and forthcoming music on Nervous.
Get To Know is also resident DJ for Shut the Front Door, sharing the stage with FKJ, Jungle, Tiger & Woods, Lindstrom, Aeroplane, Cherokee, Joey Negro, The Revenge, and Purple Disco Machine amongst others. Get To know music could be described as a futuristic take on the post-Disco 80s Boogie sound, blending real instruments and synthesizers and funk-infused synth bass with elements from Deep House and Indie.

This course uses NATIVE LOGIC PLUG-INS AND INCLUDES A FREE SAMPLE PACK!

Throughout this course, Larry shows you exactly how to create his futuristic take on disco house and covers every step from beat creation, to live instrument recording, to arrangement all the way up to the final master. Not only do you get to see the entire process, but every single part of the track he creates on the spot is completely native using only stock Logic Pro X plug-ins and features. Learn the different compression styles, Vintage EQ modes, how to create take folders and comp tracks, all using built-in features of Logic Pro X.