Your browser is too old
We can't provide a great video experience on old browser
Update now
Alex Preston Samples.zip
*NOTE: Please ensure the pop-up blocker is DISABLED on your browser to download the project files.
Alex Preston FaderPro Stems.zip
*NOTE: Please ensure the pop-up blocker is DISABLED on your browser to download the project files.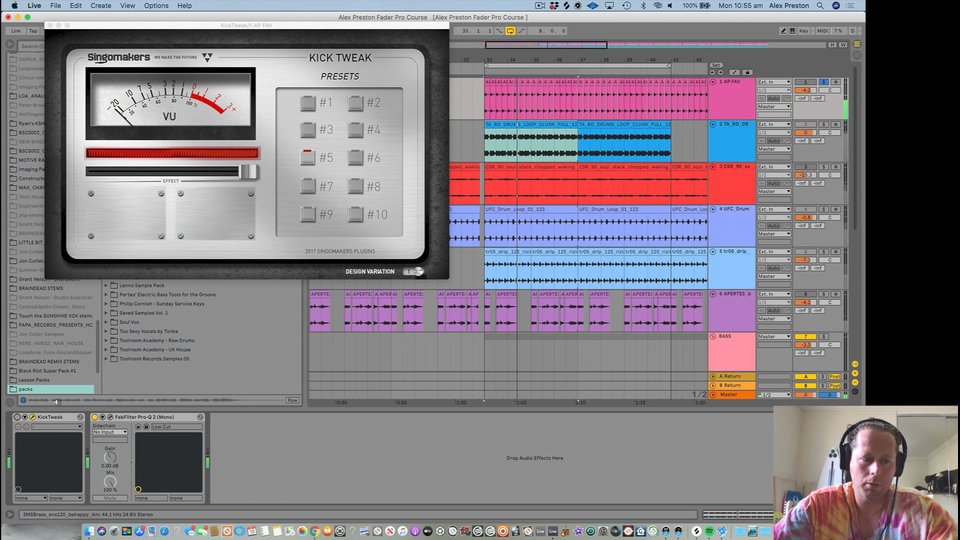 31:55
Introduction
Alex starts with a tour of the project in Ableton LIVE and quickly dives into processing the kick, bass, and drums using some of his favorite plugs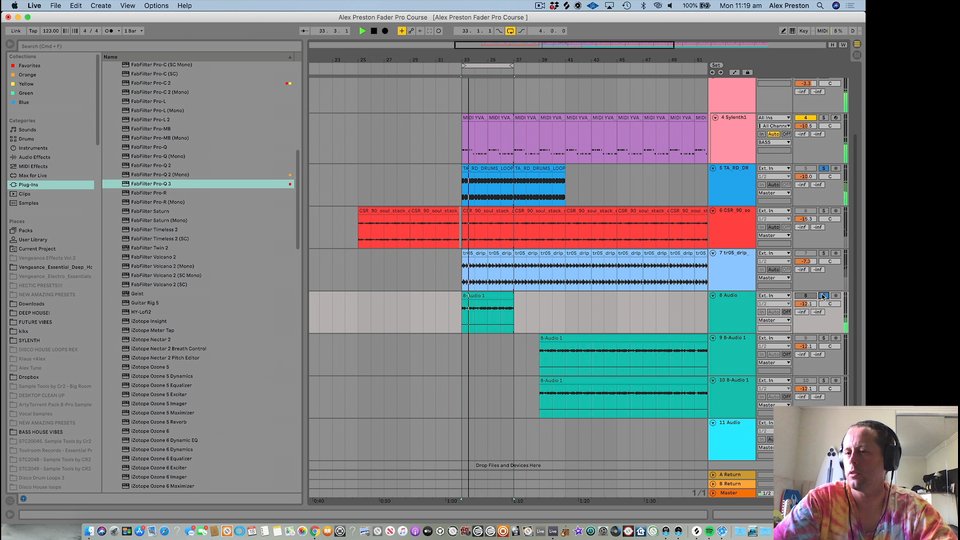 05:52
Track Elements
In this chapter, Alex reviews the main track elements and gives insight into decision making on what to keep and does some edits to tighten the groove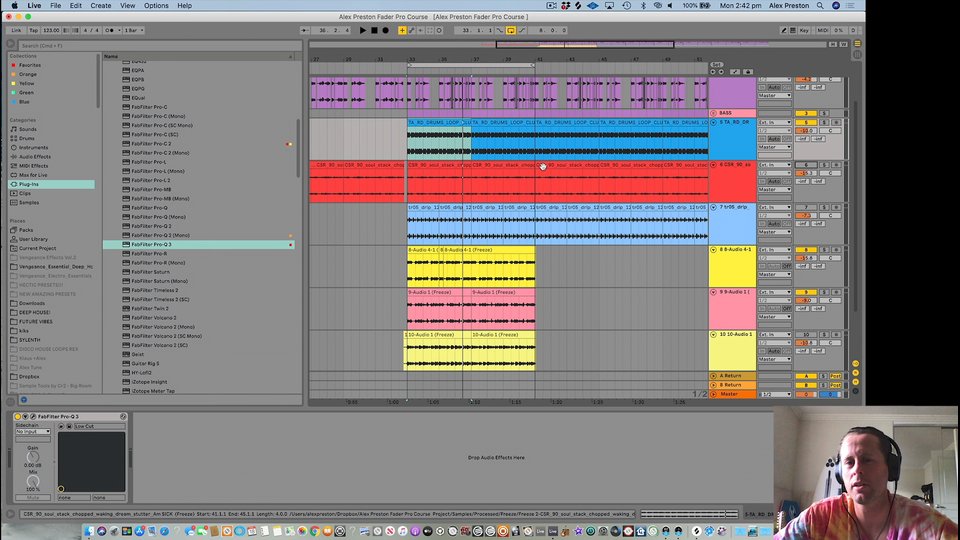 04:01
Live Elements
Alex implements a few recorded guitar riffs into the project and shows how even if you're not a seasoned player, how samples and loops can be utilized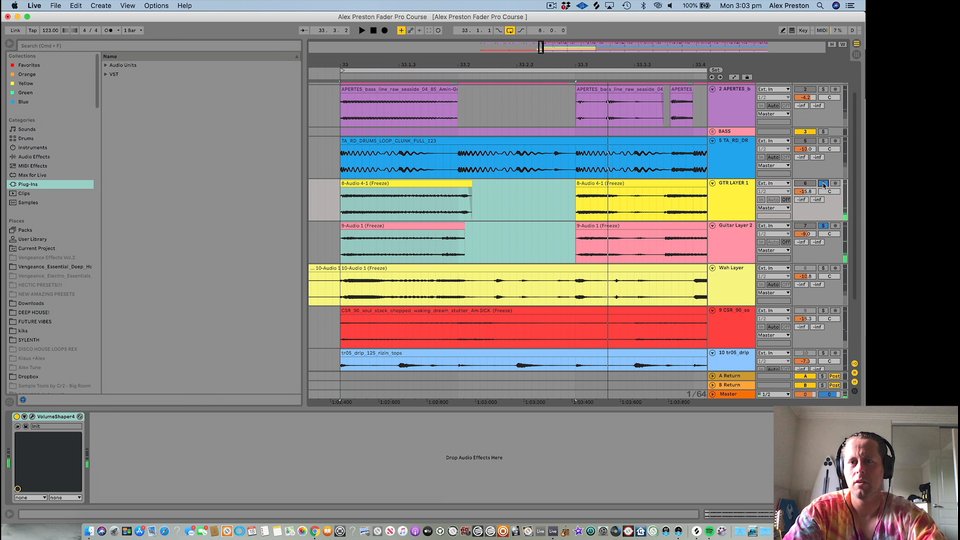 06:44
Editing Sounds
Learn various editing techniques and how to better integrate the guitar riffs and instrument sounds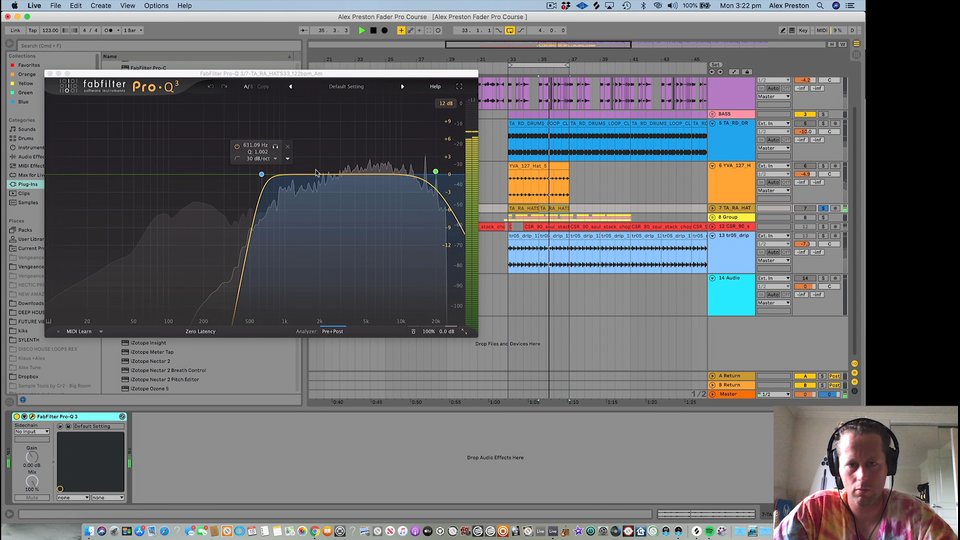 24:52
Sound Processing
Stereo width, EQ and saturation are used to sweeten the parts. More drum and brass sample are added as well as an additional bass to build things up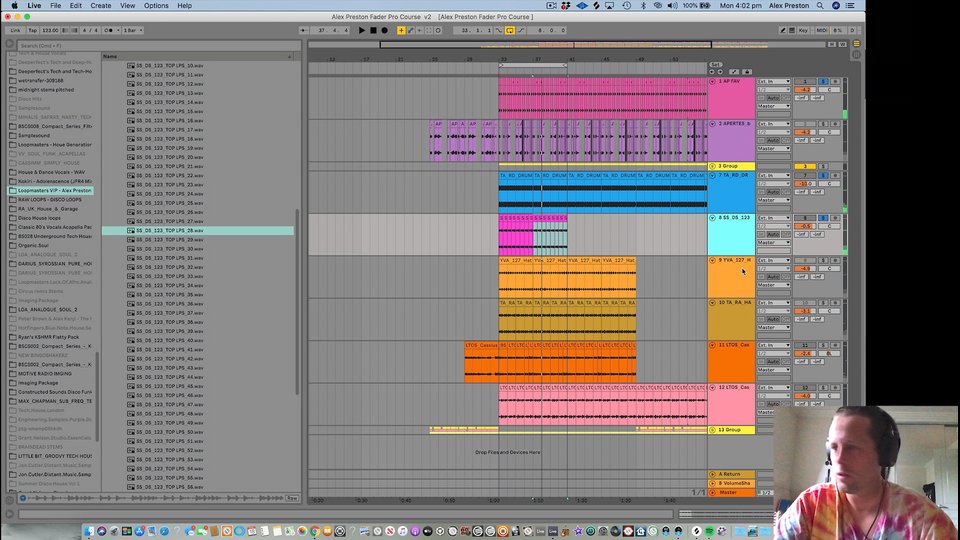 29:18
Rhodes and More Processing
A Rhodes piano loop is brought into the mix and the existing loops are evaluated and processed to further dial in the mix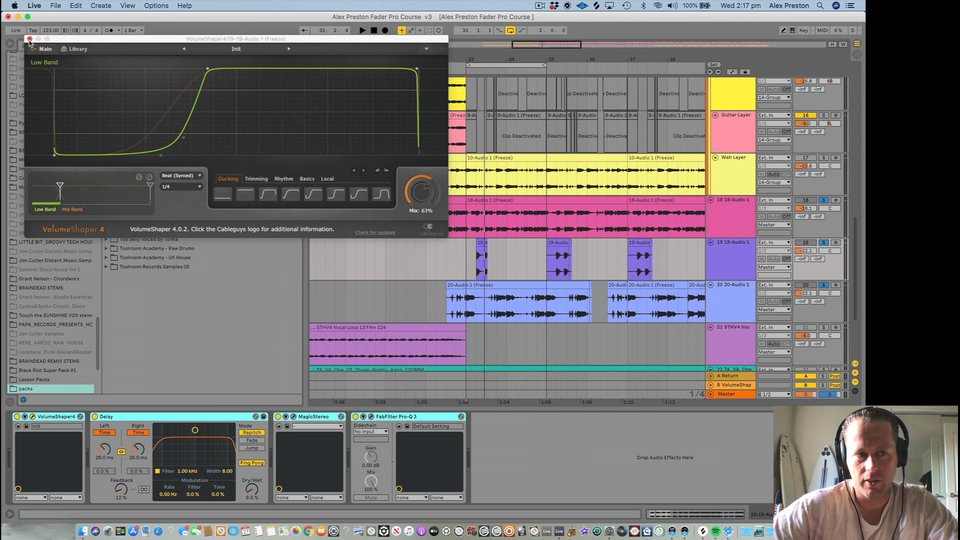 24:01
More Guitars
Additional guitar parts are added with a brief demonstration of the chords and additional samples are brought in to spice up the track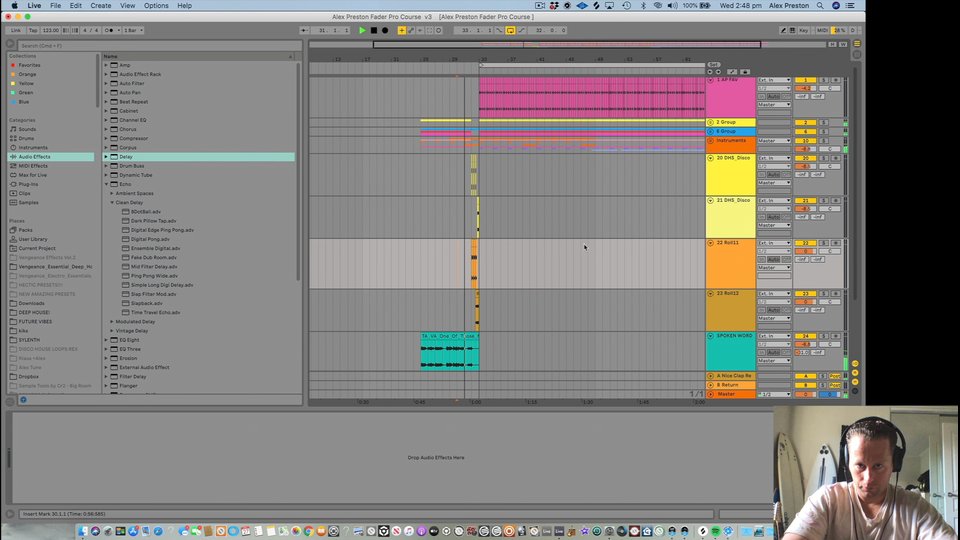 36:30
Working with Vocal Samples
Alex adds vocal samples into the track and starts to build transitions to keep things interesting and additional processing is utilized to add depth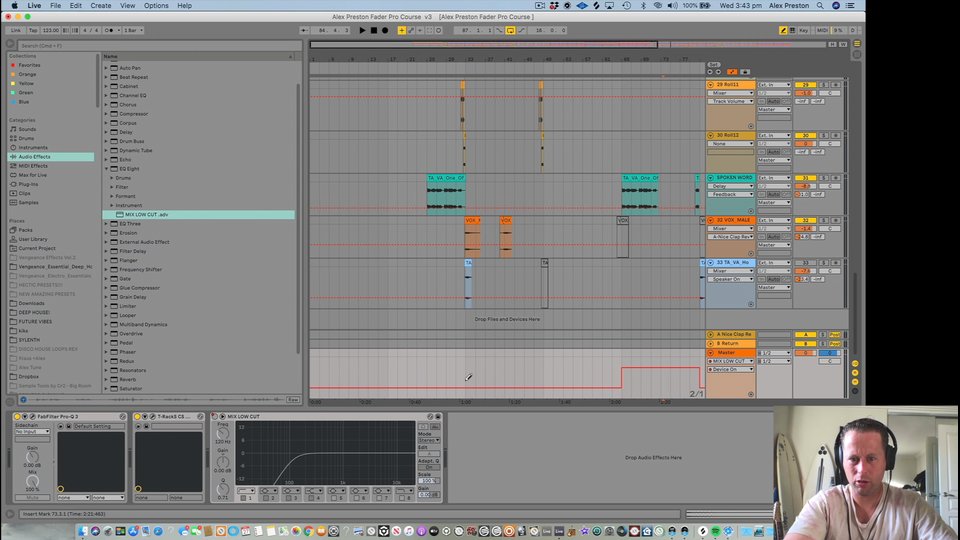 36:53
Arrangement
Working with the arrangement and fills Alex builds tension to enhance the track and brings greater focus is given to the vocal to fit in the breakdown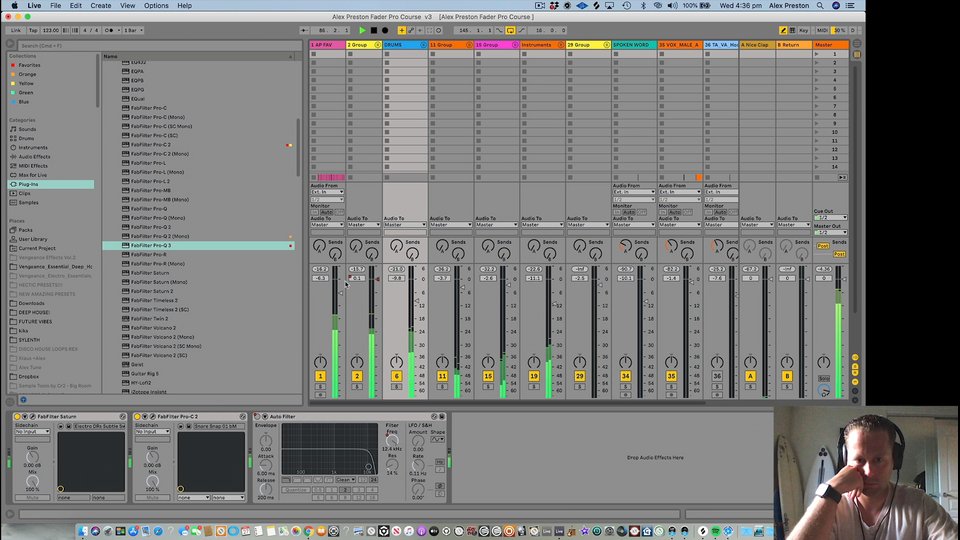 18:23
Additional Guitars and Bass
In this chapter, Alex Integrates and processes a guitar solo into the track with additional processing techniques used on the bassline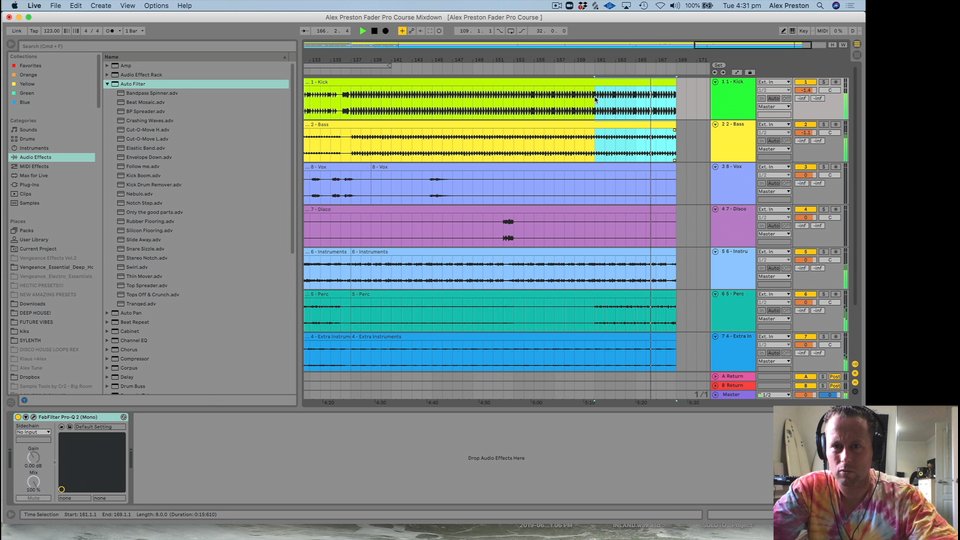 33:00
Mixdown and Final Arrangement
Macro and micro dynamics are addressed to finalize the track and Alex explains his mastering workflow to make the track club ready
About the course
Since the inception of his live show and his exciting new style of house music in early 2018, Alex Preston has gone from strength to strength. The Sydney-native utilizes his skills as a virtuoso musician as he melds tasteful guitar licks and disco-tinged funky bass lines, with warm, pulsating house beats to create an exciting new style of underground house music.
Over the past few months Alex's music has received support from the likes of Sonny Fodera, Sam Divine, Low Steppa, Tube & Berger, Fisher, Idris Elba, Fatboy Slim, Kideko, Tuff London, Kryder, DJ PP & The Aston Shuffle; with artists playing his tunes at Defected events in Croatia, Ibiza & ADE. While his live show is setting dance floors alight all over Australia with an innovative blend of live guitar licks and mixing.
In his first course for FaderPro, Alex brings his unique production style of incorporating live instruments and loops and demonstrates it in a way that anyone can learn from and make immediately useful in their own productions. Whether you know a musical instrument or not, anyone can gain further knowledge into how to bring a live, funky feel to any track.