Your browser is too old
We can't provide a great video experience on old browser
Update now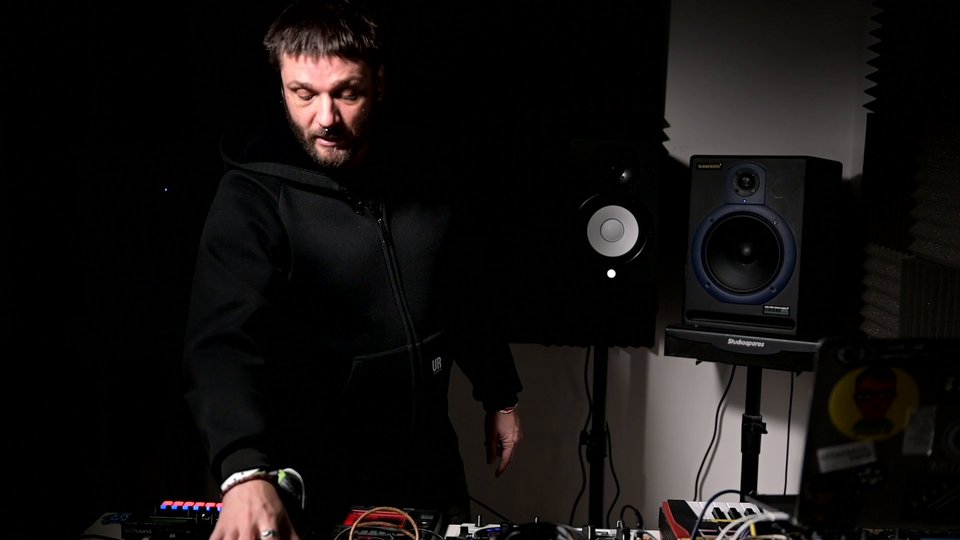 09:18
Gear Overview
Saytek gives and overview of his configuration which includes Ableton Live 9 and a slew of outboard equipment.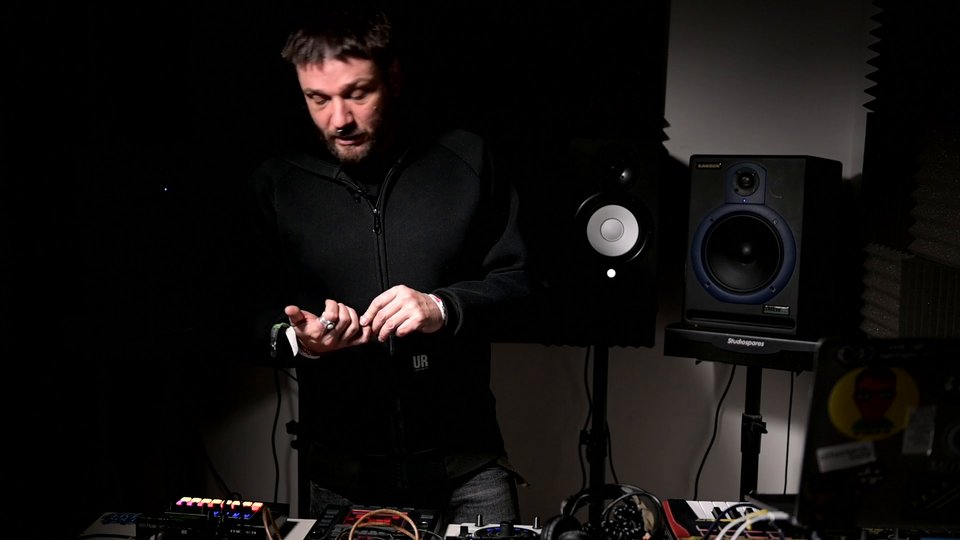 10:34
Live set & Signal Flow
Signal flow and midi routing in greater detail, following up with general thoughts on how he executes his live set.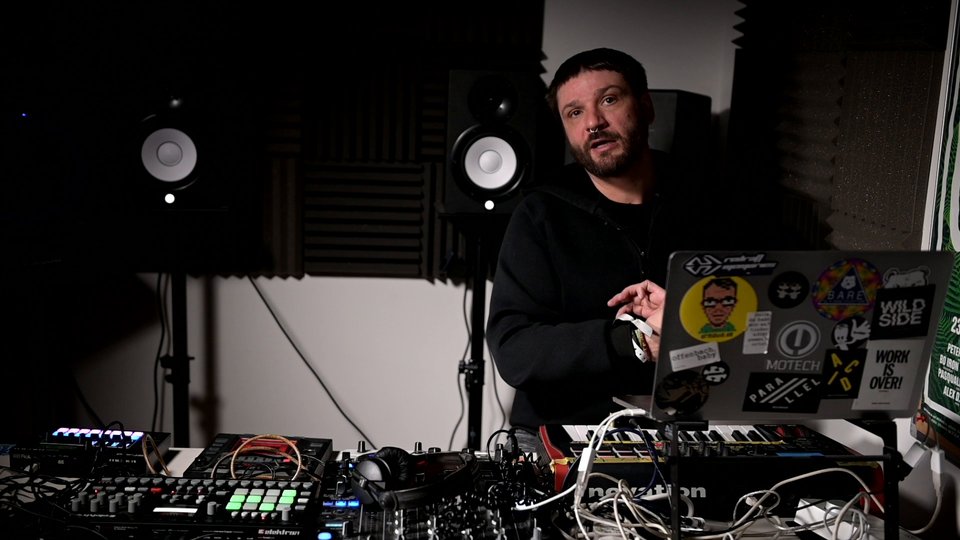 26:54
Ableton Live: Session View
Saytek's explains how he uses and configures Ableton 9 for a live set and gives us his exact set up so you too can do the same.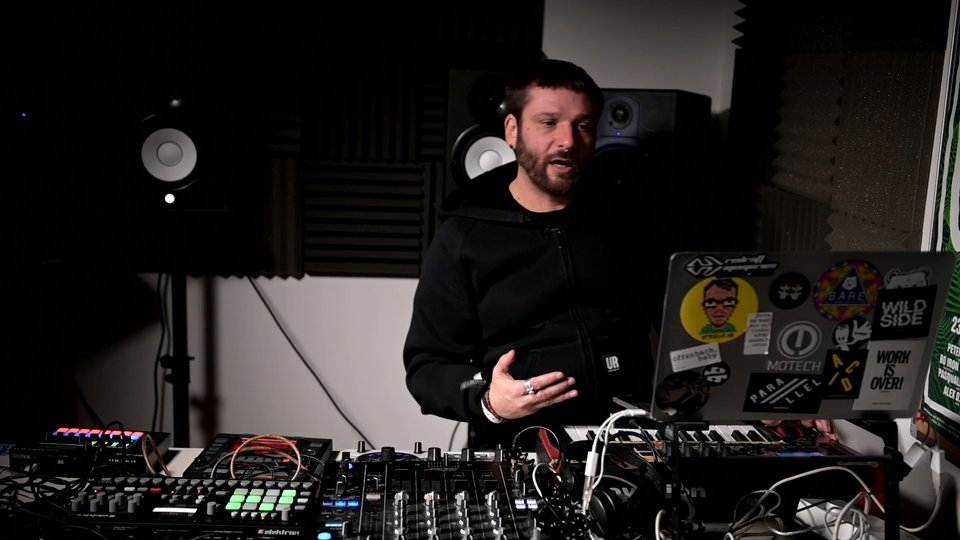 07:38
Trigger Points: Session View
Configuration of audio clips and loops in further detail using Ableton live 9's session view.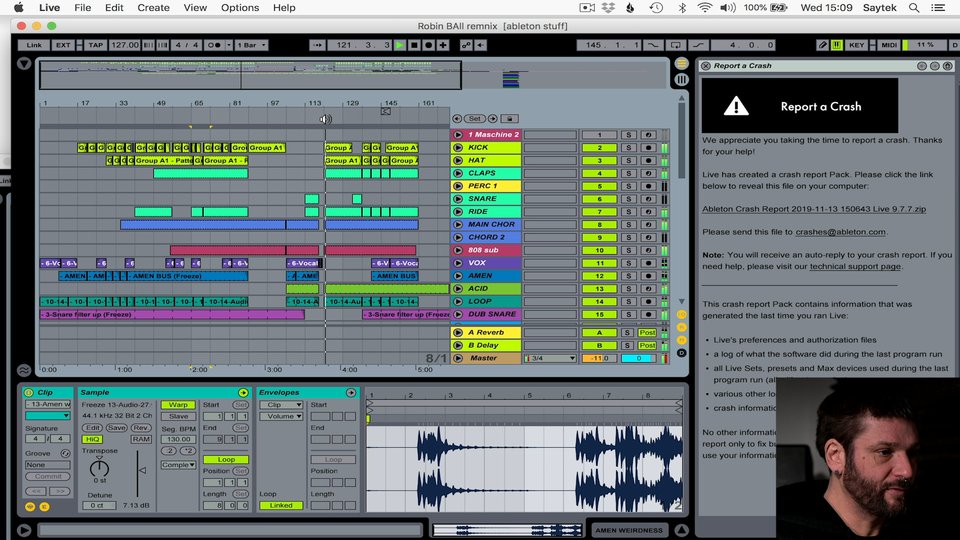 08:13
Creating your own "Loop Pack" using your own music
Explains how to create your own loop packs for performing Live and how to create & use, "Multiple Instances" in Ableton Live.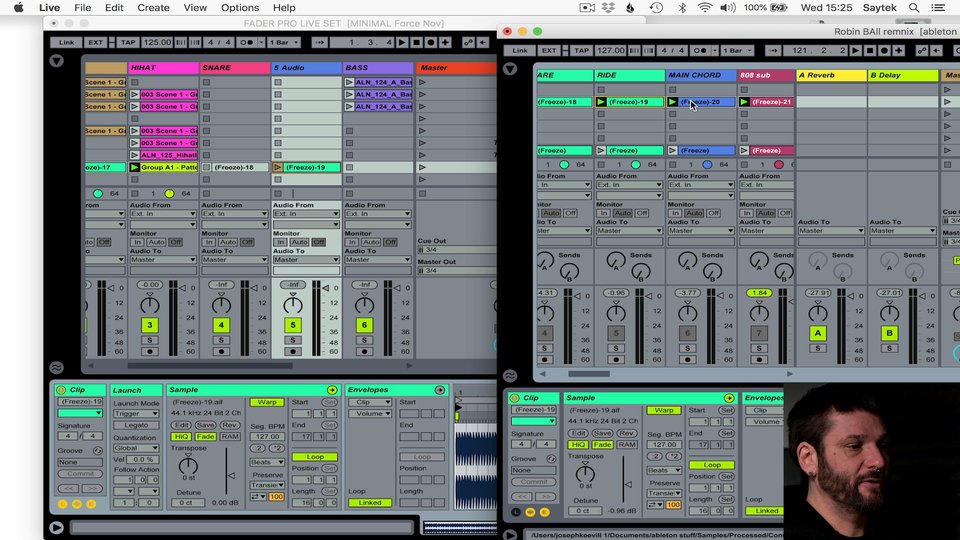 11:24
Bouncing & Flattening Audio + Creating Clips
More examples of integrating previously recorded Live material as jam session content for a Jam Session.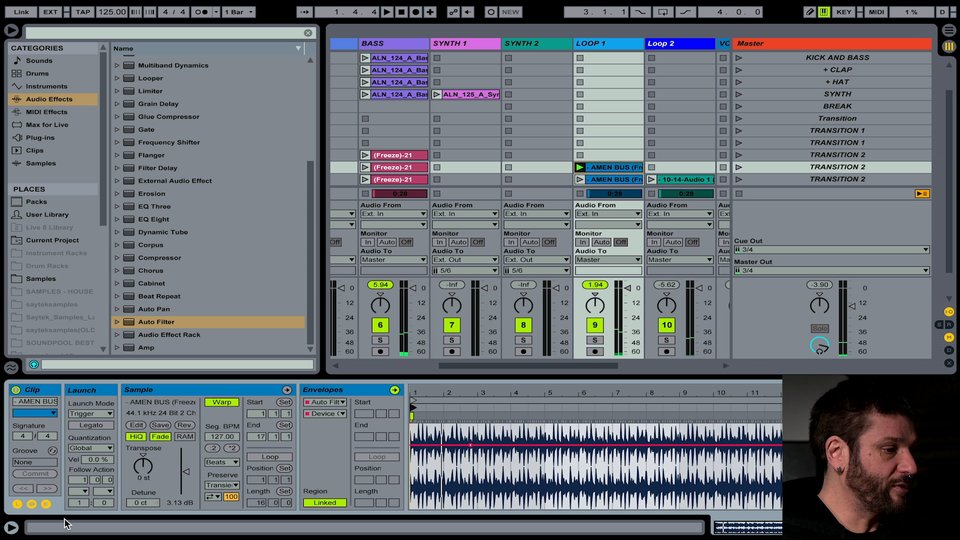 03:35
Clip Automation (Part 1)
Clip automation tips and tricks to keep your Live set creative and feeling "Alive" at all times!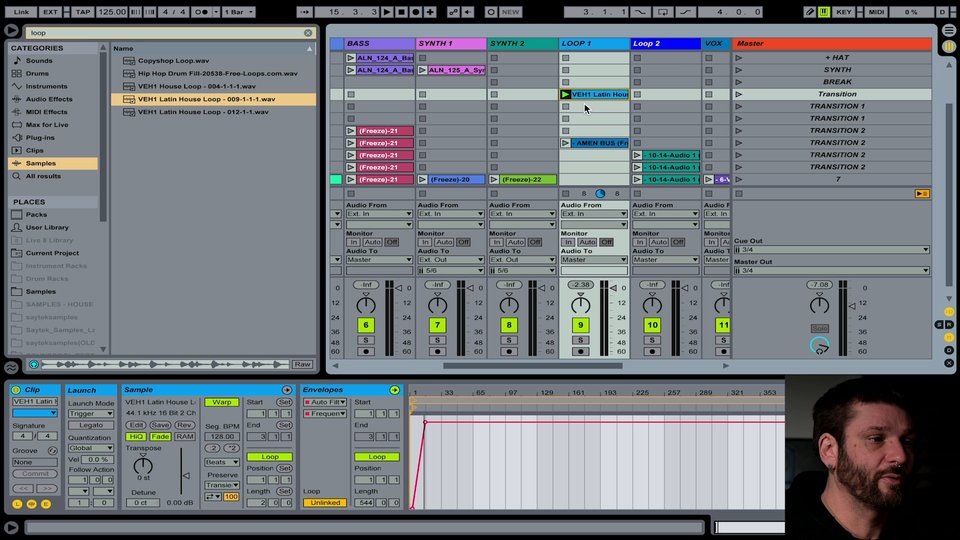 06:30
Clip Automation (Part 2)
Using Clip Automation and/or recording Hardware for more Clips and more tricks on automation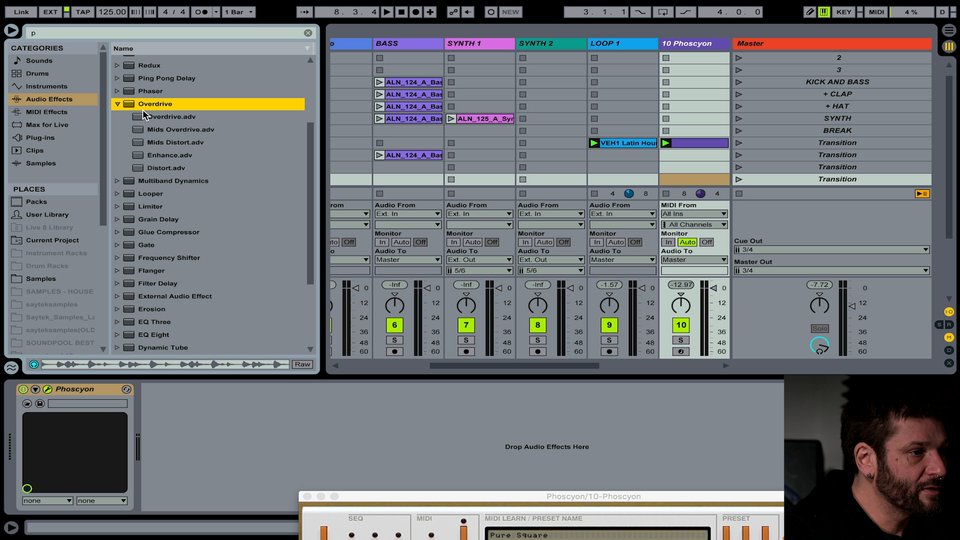 09:10
Audio vs Midi (Pros & Cons)
Discusses Good's & Bad's with Audio & Midi and demonstrates using his midi keyboard to control the d16 Phoscyon VST.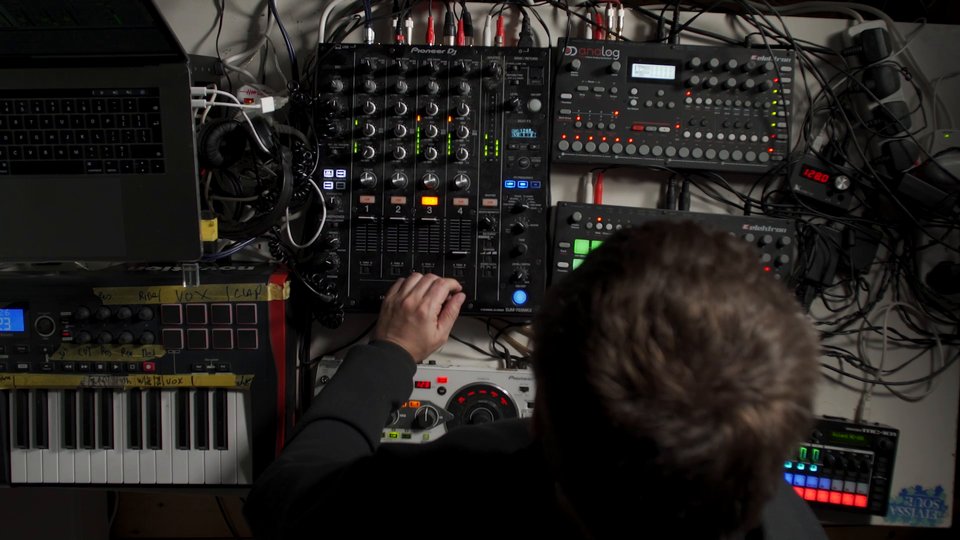 16:01
Writing with Hardware: The Basics
Showing the 2 main ways to writing with hardware and how to sync all of these in both Ableton and your Hardware.
About the course
As one of the UK's most exciting acts, Saytek has carved out a unique position for himself over the
last few years. He has built a reputation for innovative, improvised hardware heavy live sets that
span the house and techno spectrum.
UK artist, Saytek (aka Joseph Keevill) has gathered some serious momentum over the last few years, becoming one of the electronic music scene's most in-demand live acts. With House and techno pioneers such as Carl Cox, Kevin Saunderson, Darren Emerson, Steve Lawler, Danny Rampling, Dr. Motte, and MR.C not only singing his praises but also hitting him up for tracks & albums to release and booking him to perform live at their events.

Saytek has garnered acclaim the world over with his improvised live shows that see him using a myriad of kit including analog synths, sequencers and drum machines alongside cutting edge digital technology to perform a unique blend of deep & hypnotic techno, acid and house that is forward-thinking yet not forgetting influences from Detroit or the UK's and Europe's fiercely inventive 90's electronic movement.
He was nominated for Best Live Act by DJ Mag for their 2013 Awards; while Mixmag awarded Album Of The Month the same year.

In an industry of smoke & mirrors, ghostwriters and fake DJs, integrity goes a long way and Saytek is what many consider a true electronic musician, sticking strongly to his beliefs and core values.He is a master of musical technology with a unique energy and ear for melody who knows exactly how to make each piece of studio kit dance to his visionary ideas. Breaking dance music conventions and rewriting the rules along the way, Saytek creates improvised performances that are simultaneously fresh and classic.
In his first course for FaderPro, Saytek shows you every aspect of his unique production workflow that mirrors his live sets and sparks creativity unlike anyone else. He is not only a very seasoned and sought after artists, but is also as master teacher which helps this course translate very well to anyone looking to incorporate more of a hybrid workflow using Ableton Live.
Win a Skype Session with Saytek
In addition Saytek is challenging each of you to get busy after watching his course and submit a 60 second clip of you using your own Live set up and record a small piece of a jam session and Saytek would then determine his favorite video clip & participant. That winner will receive a 30 min Live Skype Session to talk "Production" with Saytek himself!