Creative Sampling w/ Hauswerks
Take a couple of samples and use them to create an entire track. Hauswerks explains how to find inspiration and get creative with samples in Logic Pro X

Get lifetime access to this course now for $39.99
Your browser is too old
We can't provide a great video experience on old browser
Update now
Hauswerks FaderPro Course Samples.zip
Included with purchase of course. **BE SURE POP-UP BLOCKER IS OFF TO DOWNLOAD**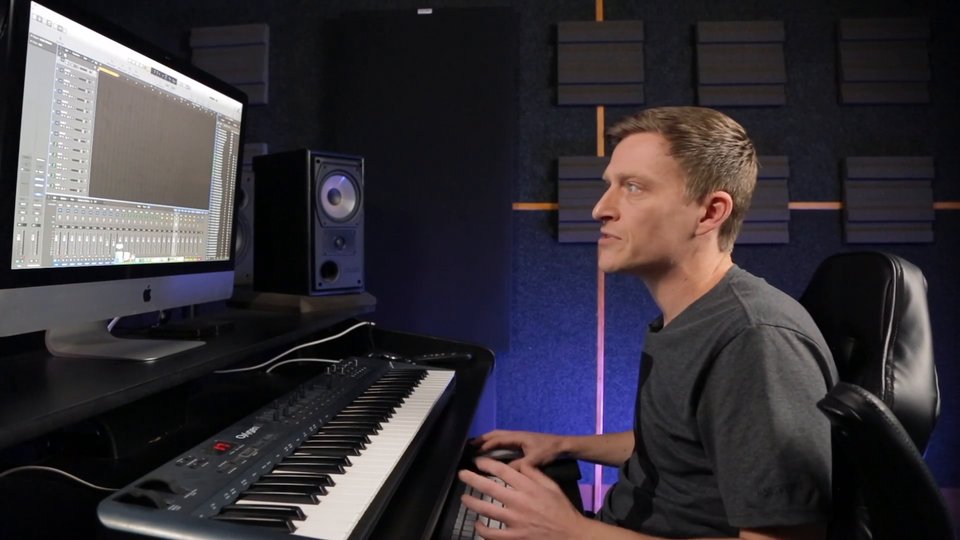 04:05
Introduction
Introducing the course outline, Hauswerks begins by explaining his Logic template and how he sets up for a fantastic workflow.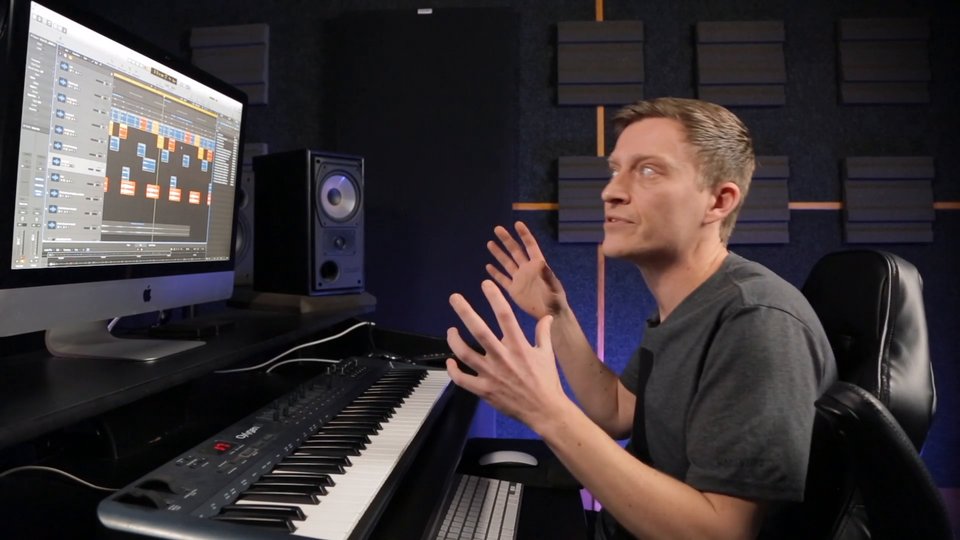 13:11
Drums
Starting by soloing the two raw sample loops, Hauswerks explains how to start working with the samples using stretch and chop functions in Logic Pro.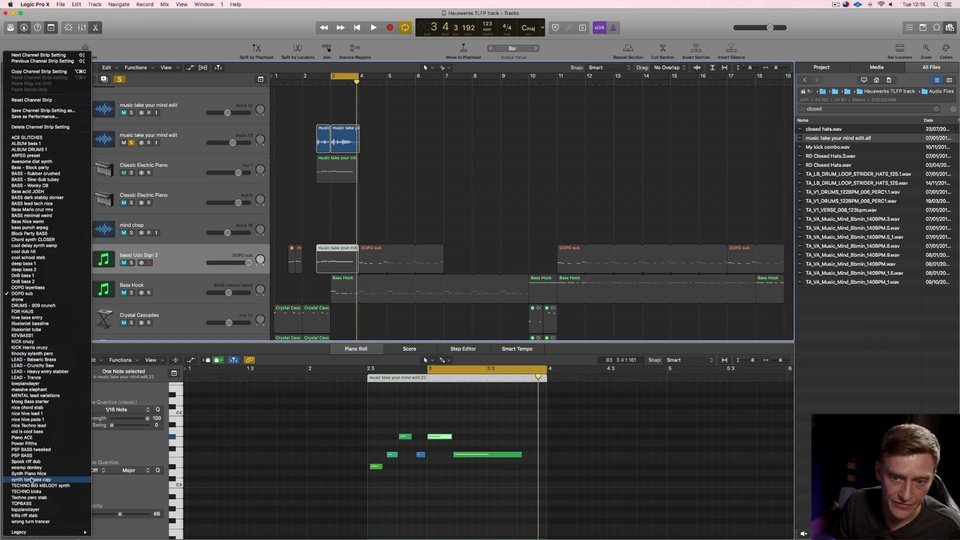 14:05
Bassline
Starting with the vocal sample, processing it with the stepper effect and delay, Hauswerks then extracts the note information using the flex function.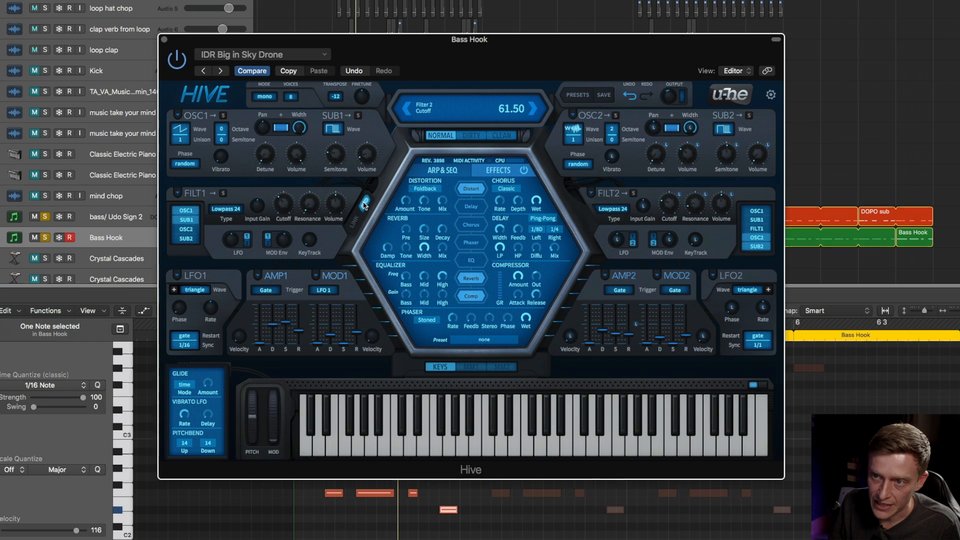 08:35
Bassline Layers
Now that the MIDI and sub bassline are done, Hauswerks layers up the bass with more melodic ideas using different synths and virtual instruments.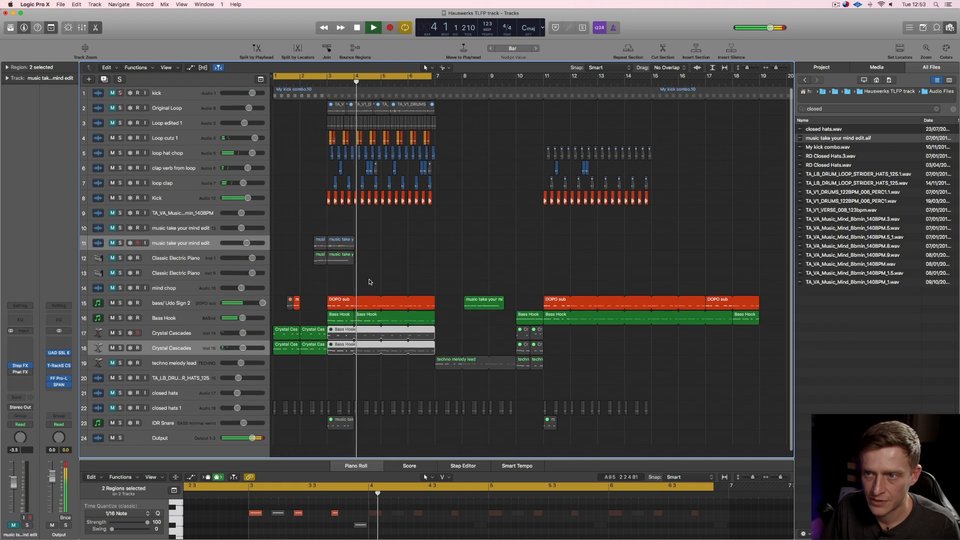 14:41
Melody
Using Logic's Alchemy synth Hauswerks explains how to create bubbly, atmospheric and melodic layers.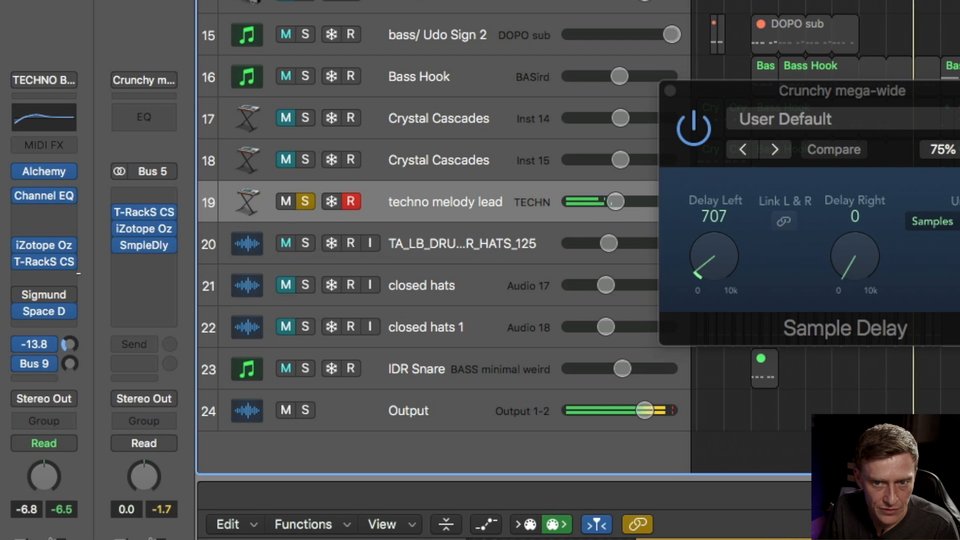 07:39
Melody Part 2
Hauswerks explains plug-in order and why the crunching up of reverbs and delays can be creative and how widening the lead can make it extra massive.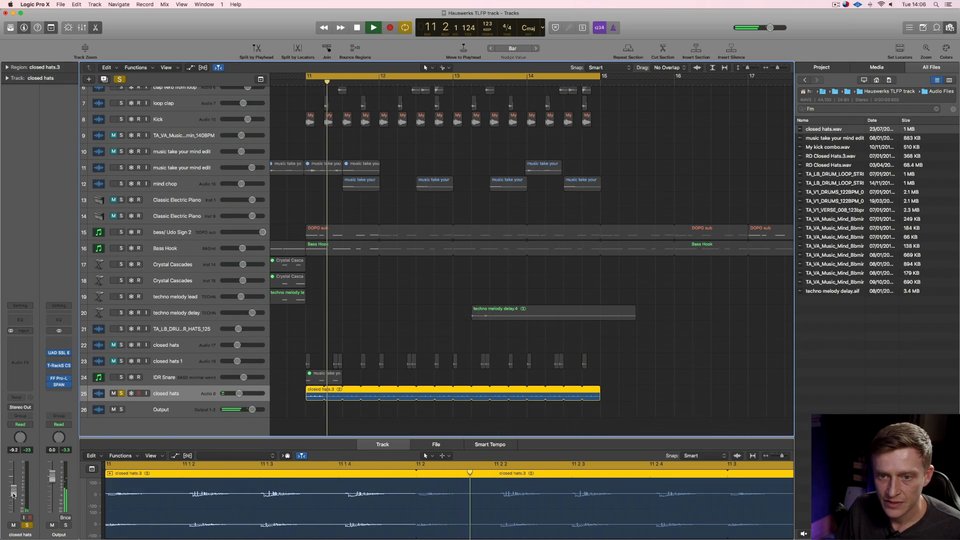 05:32
Percussion
Now the track is coming together, it's time for Hauswerks to add hi-hats and percussion to add a bit more 'air' and 'roll' to the groove.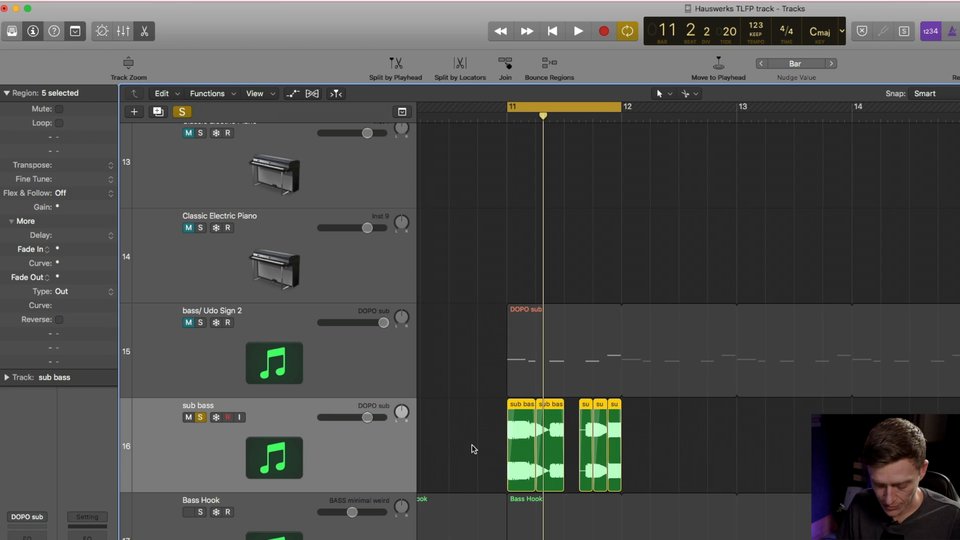 13:10
Bass Processing
Hauswerks explains his production techniques for using buss processing to control and balance the sub bassline with the kick drum.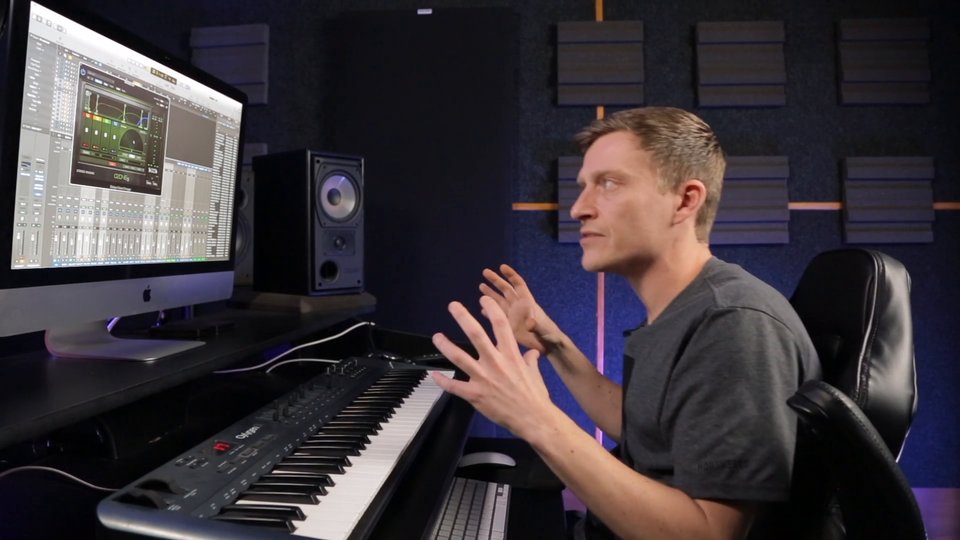 15:09
Drum Buss Processing
More arrangement, workflow and organizational tools are explained before moving on to extra details and buss processing.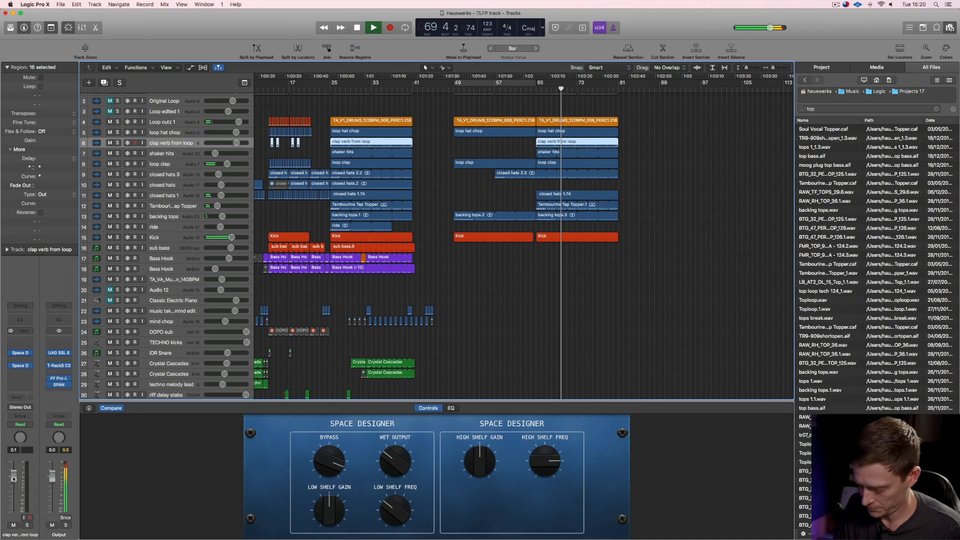 14:48
Arrangement Part 1
Starting by tidying up the project using folders as not to stem the creative flow. Learn to arrange a track quickly using a few creative tricks.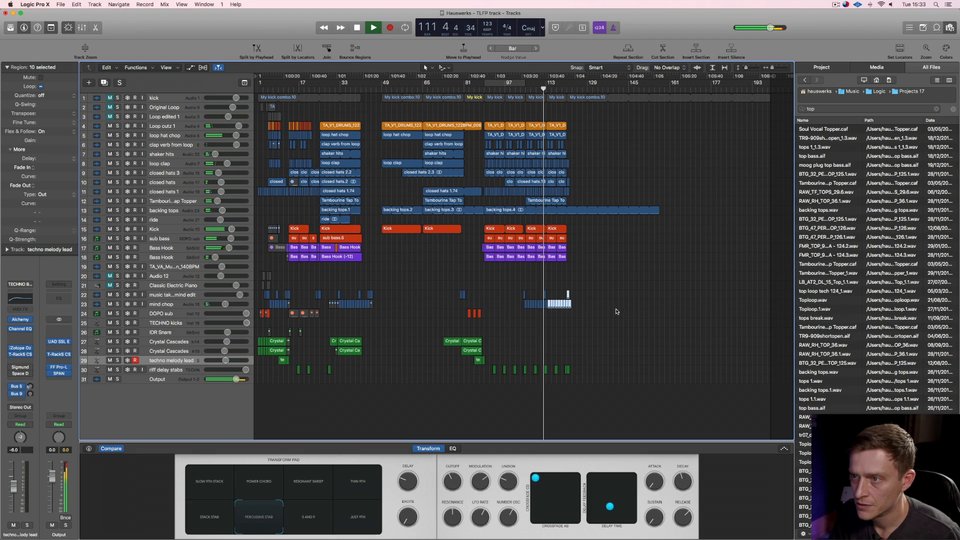 12:08
Arrangement Part 2
Continuing the arrangement Hauswerks dives into automation and explains more about what makes a good arrangement.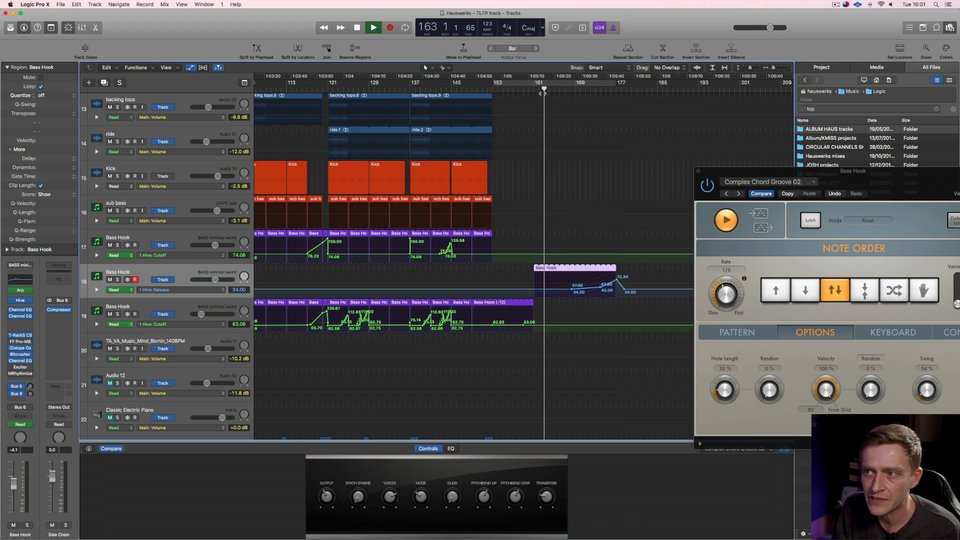 19:06
Breakdown Part 1
Focusing on the atmospheric sounds, Hauswerks explains how to use effects and automation to create an interesting breakdown with the vocal sample.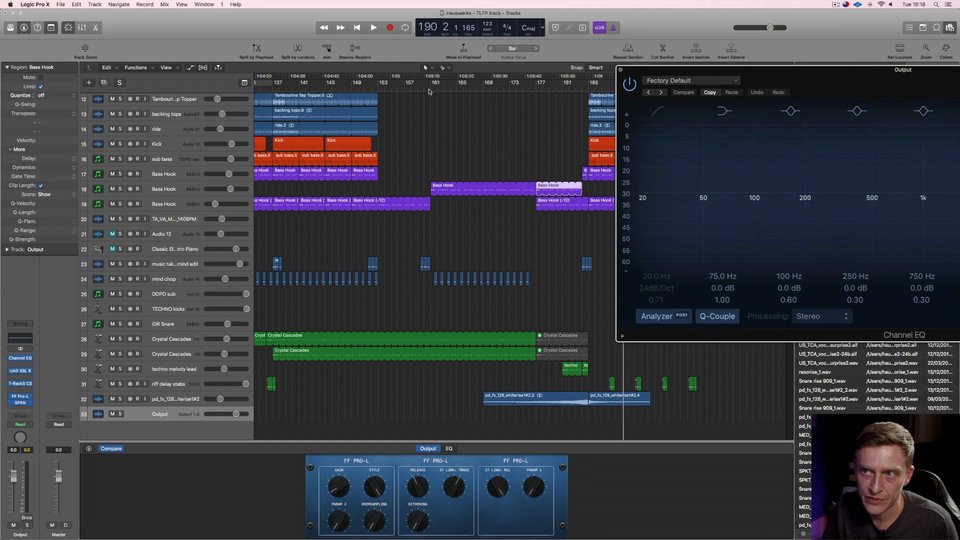 10:53
Breakdown Part 2
More creative processing, automation and EQ adds even more drama to the build in the breakdown.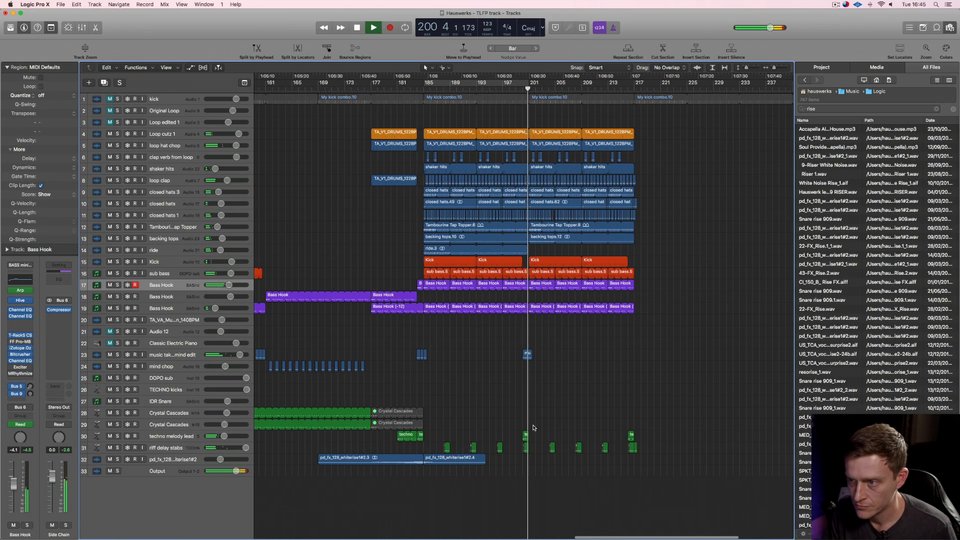 13:20
Finishing The Track
Now it's time to tie up the track into a workable mix. Hauswerks explains his go to techniques for finalizing a track and polishing the final details.
About the course

He's a successful producer and DJ in his own right, but also a production and mixing powerhouse for some other huge names in dance music. His tribal-tinged, tech house grooves have made his tracks a staple in the sets of many of the worlds biggest DJs. If you've seen his previous FaderPro course you'll already know what a talented producer Hauswerks is and the level of knowledge he crams into each chapter, so strap yourself in for a masterclass in creativity and fast track building in
From teaching private students in 1-1 lessons, Hauswerks addresses some of the most common issues and problems he's found from his private students. In this new course, Hauswerks teaches you how to get creative with sampling, taking two small samples [Included with the course] and using them to build an entire track Logic Pro X. You'll learn the tricks of the trade, the Logic Pro functions and features to get you starting and completing music, fast!
TOTAL TIME: 2hrs 46mins