Creative Sampling w/ Greymatter
Greymatter has a unique take on House music and an original approach to music production. This is derived from a very broad spectrum of influences and a talent for finding and hearing rare and obscure sounds to help him craft a signature sound.

Get lifetime access to this course now for $49.99
Your browser is too old
We can't provide a great video experience on old browser
Update now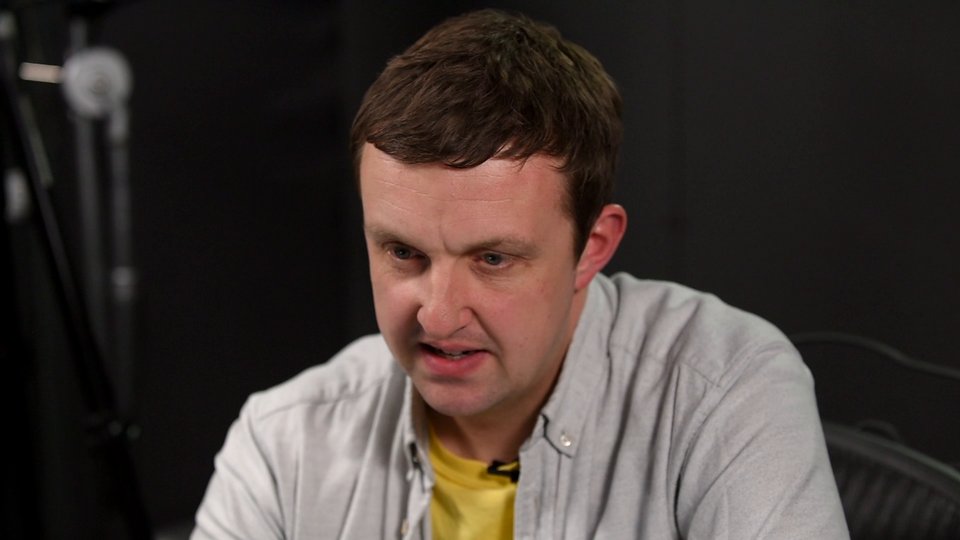 04:18
Introduction
Greymatter Talks about his set up, how he works with samples and what he's going to demonstrate in the course.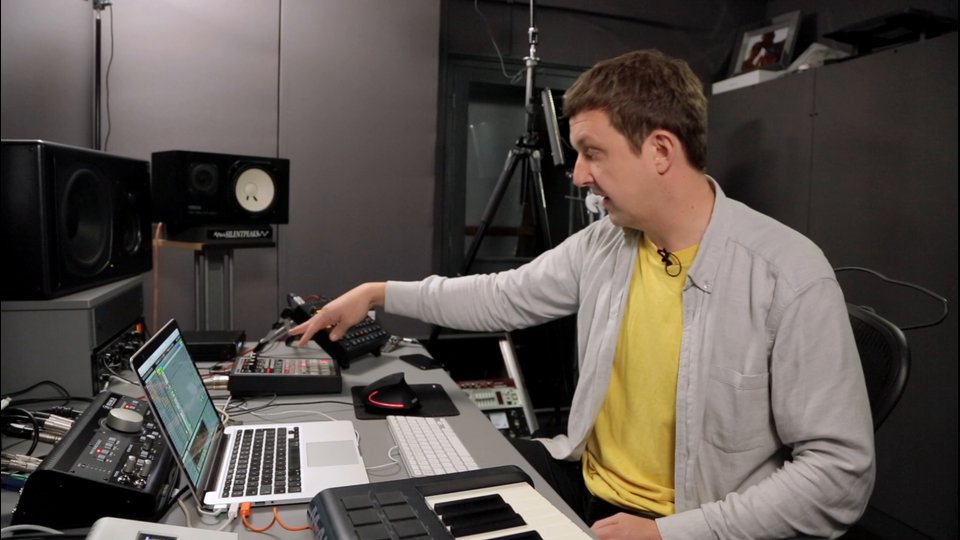 24:25
Sampling in Live
Watch how to create custom samples all in the box, using Live's Simpler and a selection of samples to get some track ideas going.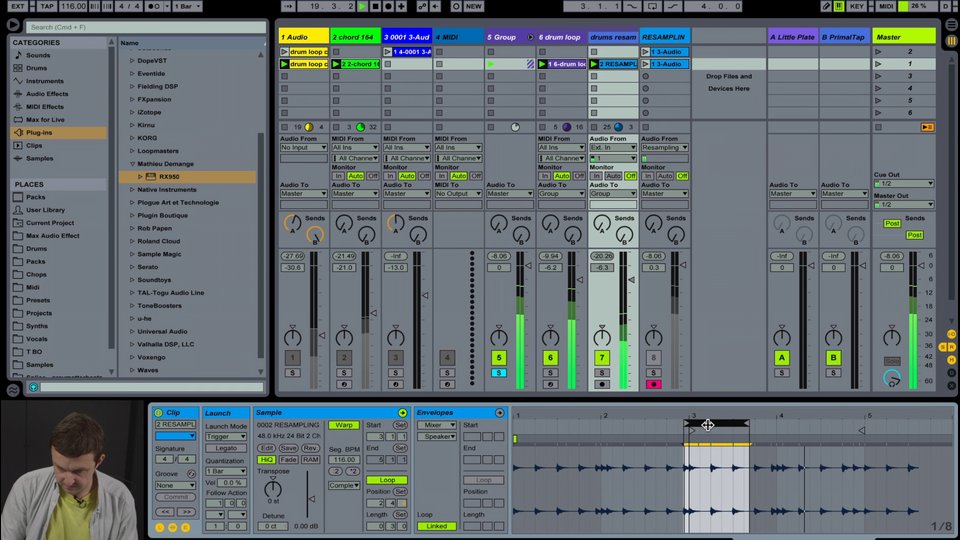 16:22
Processing and Re-Sampling
Using the first selection of samples, Greymatter then re-samples those and processes them further internally in Live.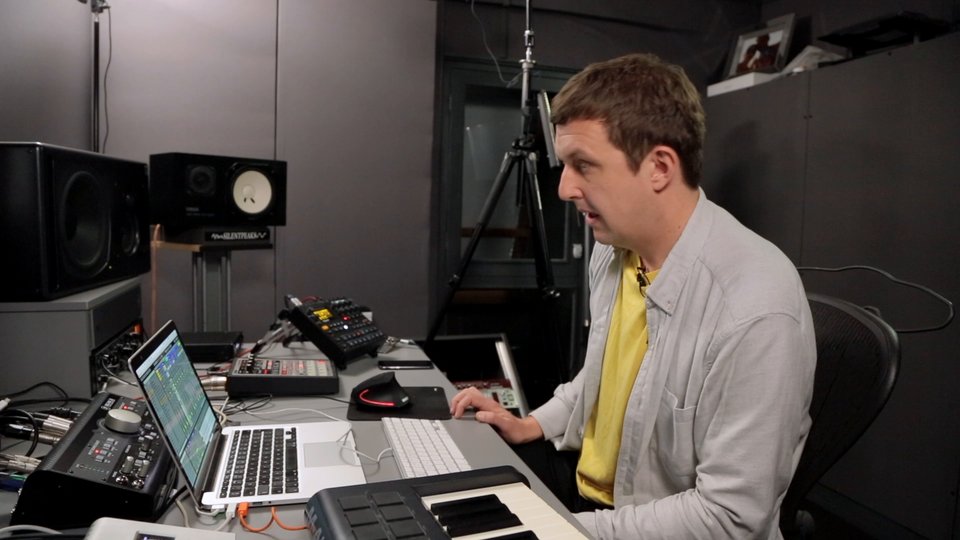 07:48
Using Serato Sample
Watch how you can use Serato Sample to quickly create new loops to be re-sampled back into Live.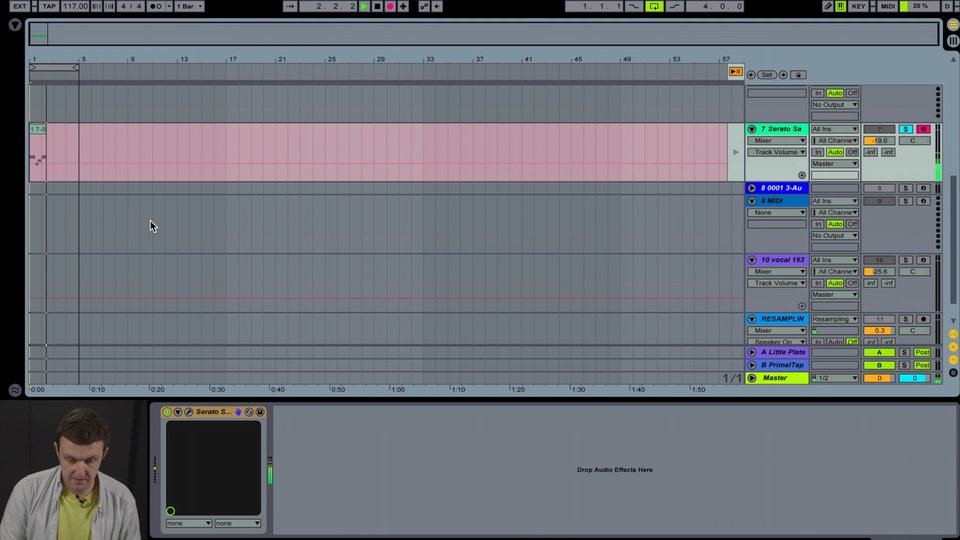 07:48
Creating Custom Drum Samples
Learn how to re-process drum loops and modify transients and waveform shapes using Live's warp engine.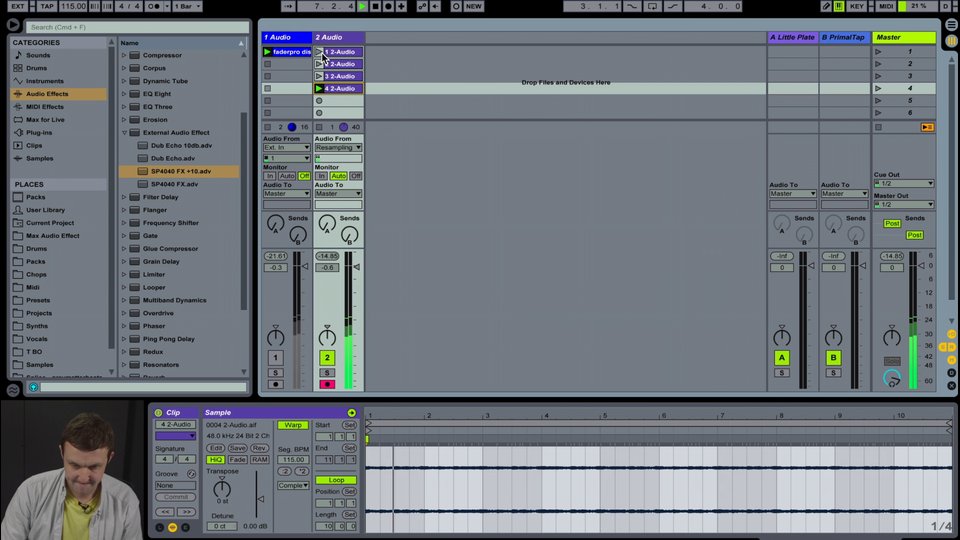 12:34
Externally Processing Samples
Utilizing the external processor of the Roland SP303, audio samples are sent out and variations are created and then re-sampled back into Live.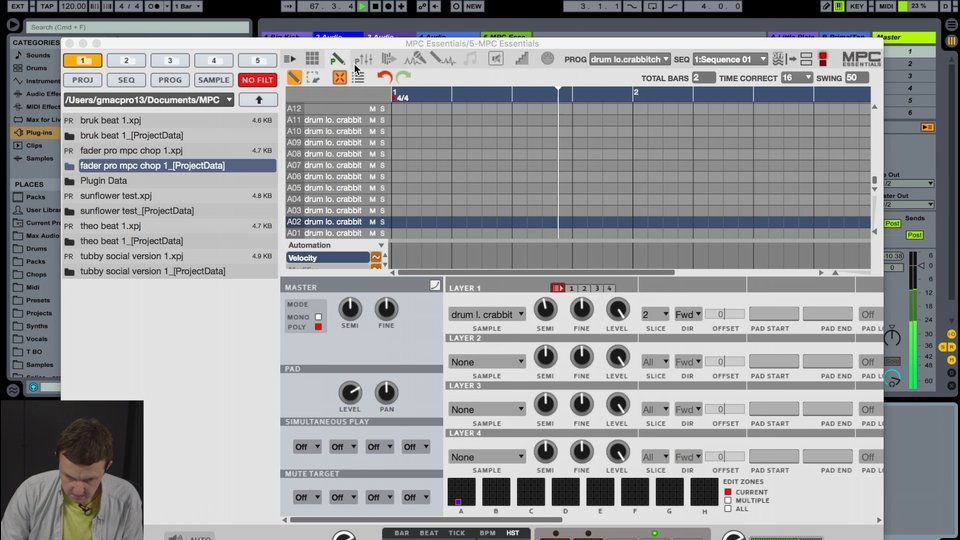 10:19
MPC Essential Software
Greymatter creates a set of custom drum samples from a loop using the MPC essential software and creates variations and new loops.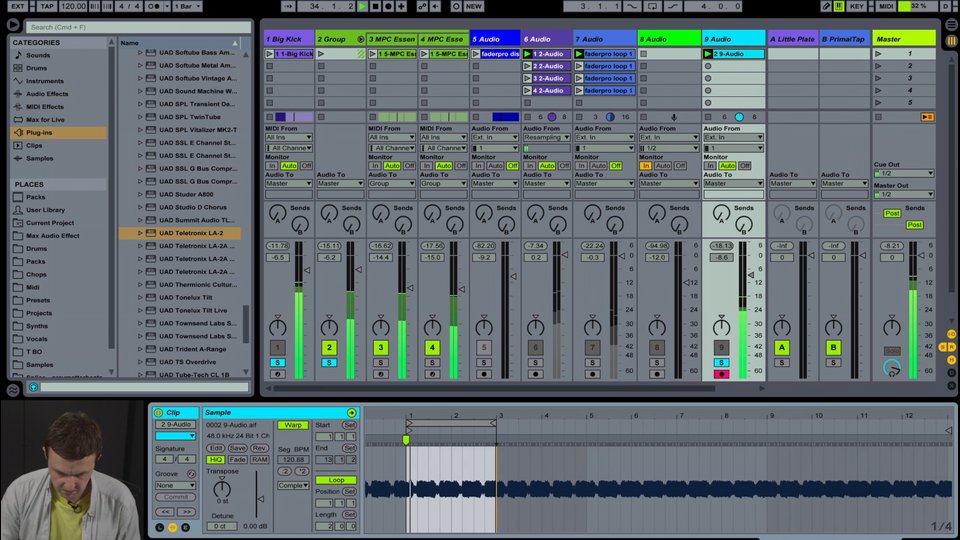 09:02
Sampling with the P033 Pocket Operator
Watch how to use the P033 to create samples and record them back into Live.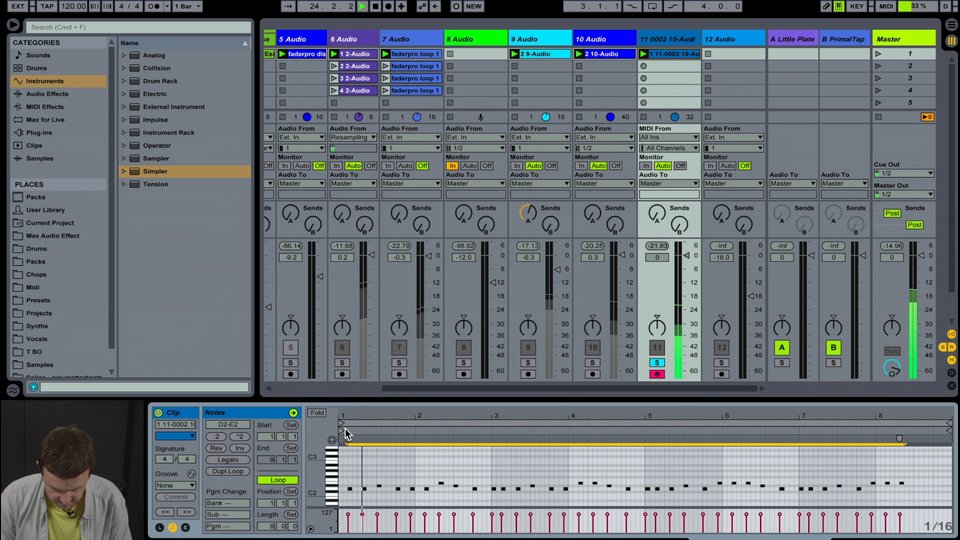 08:18
Sampling with an Apple iPhone
Learn how to turn even a smartphone into a powerful sampling tool in combination with Live.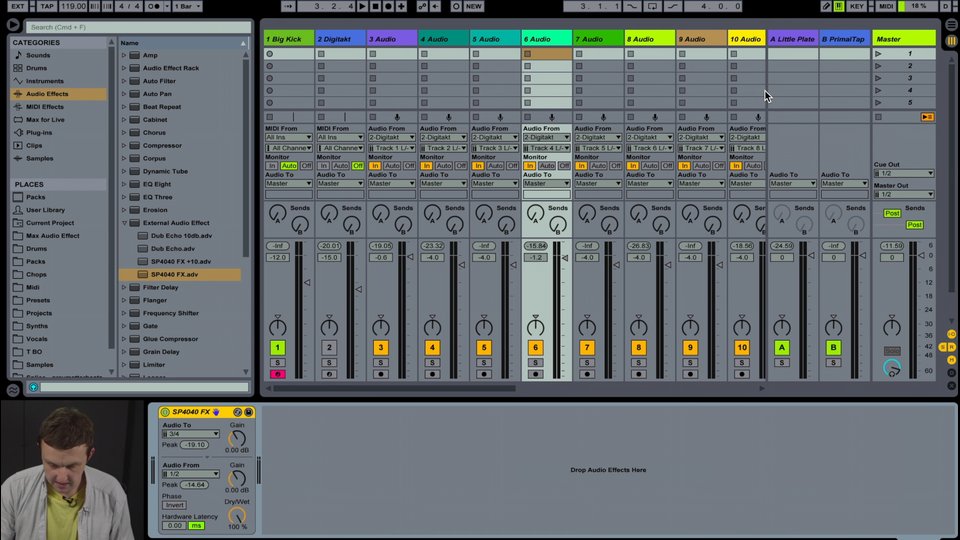 07:51
Sampling with the Elektron Digitakt
Watch how to create custom sample sets, drum loops and hits with the Digitakt recorded back into Live.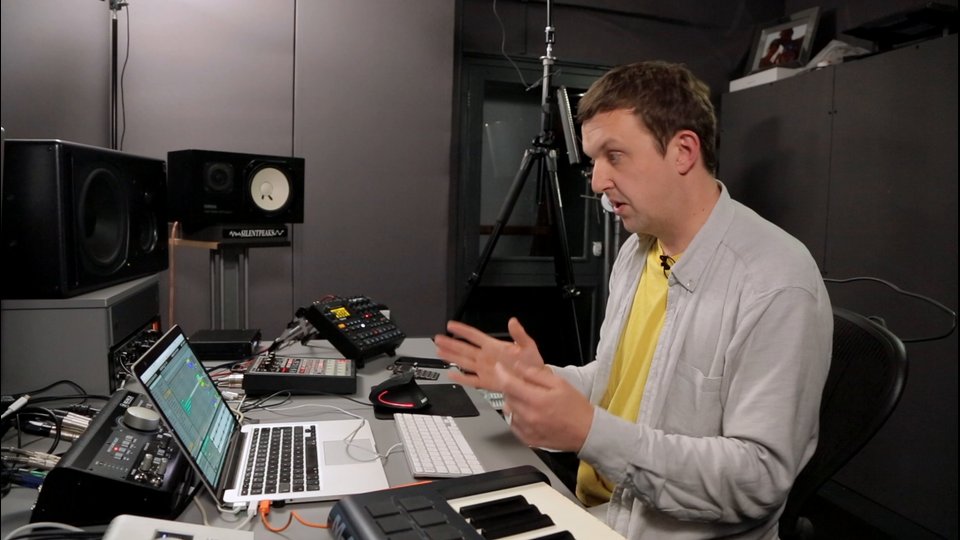 07:11
Final Wrap Up
Greymatter reviews the samples and track ideas created over the course of the program and offers some final tips on how you can approach sampling.
About the course

He has released three albums — Mind Over Matter (2009), Visions (2014) and No Blood Without (2017), accompanied by a steady stream of singles, EPs and remixes on labels including WOLF Music, Toolroom, Unique Uncut, Fate & Fiction, Brownswood, Black Butter, Future Disco, Super, Food Music and more!
In this course for FaderPro and Toolroom Academy, you'll learn a fresh and cutting-edge approach to sampling, re-sampling and signal processing. Learn as Greymatter blends techniques both inside the box and outside the box. Using Ableton, Greymatter will demonstrate exactly how you can create truly one of a kind sounds and incorporate them in an unconventional way.